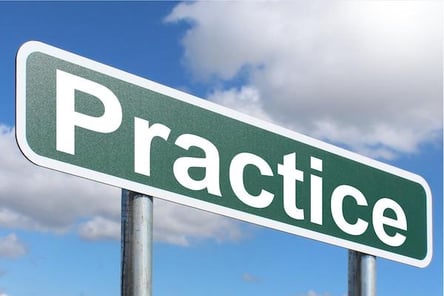 Classical Learning Test (CLT) practice exams are a great way to prepare for the CLT, which is an alternative college entrance exam for high school juniors and seniors. But finding CLT practice tests can be tough!
So you don't have to track down the best CLT practice tests yourself, we've done the work for you and compiled a list of the best CLT practice tests and mock testing opportunities available.
Here's the essential info you'll find below:
A description of the official CLT practice test
A list of three unofficial CLT practice tests and mock exams, including their format, cost, length, and topics covered
Three supplemental study resources for the CLT
Four tips for using practice tests to study for the CLT
Ready? Let's dive in!
Featured Image: Nick Youngson/NYPhotographic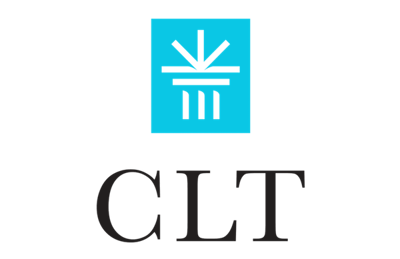 What Is the CLT?
The CLT is an alternative college entrance exam designed for high school juniors and seniors. This college entrance exam is accepted by 120 colleges across the U.S, which are mostly small, private, and/or religious universities.
The CLT consists of three required sections: Verbal Reasoning, Grammar/Writing, and Quantitative Reasoning. There is also an optional essay portion of the exam. The entire exam, excluding the writing section, lasts for a total of two hours or 120 minutes.
Many students find that taking practice tests is one of the most effective ways to prepare for the CLT. In the following sections, we'll give you the lowdown on the official CLT practice test and three unofficial CLT practice tests and mock exams to help you decide which practice options best suit your test prep needs.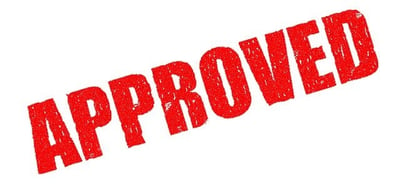 The Official CLT Practice Tests
Because the CLT is still a pretty new college entrance exam, the only available official CLT practice tests are on the CLT website. We'll give you an overview of two currently available official CLT practice test opportunities below.
The CLT provides two full-length CLT online practice tests on their website for free (and—good news!—a third free practice CLT is currently in the works). These two practice tests offer the same content and experience used on all CLT tests, which means both exams will take you approximately two hours to complete online and will consist of a full-length (40 questions each) Verbal Reasoning, Grammar/Writing, and Quantitative Reasoning section.
You'll also receive your scores immediately after submitting your answers for these practice CLTs. To access the free practice tests, all you need to do is create a CLT account online.
There are additional practice tests in the CLT Student Guide, which costs $45 and can only be ordered online through the CLT website. (There isn't a digital version of this book, so keep that in mind as well.)
This guidebook includes three full-length practice tests, including essay prompts, an answer key with explanations for each correct answer choice, and detailed information about the content that appears on each section of the CLT exam.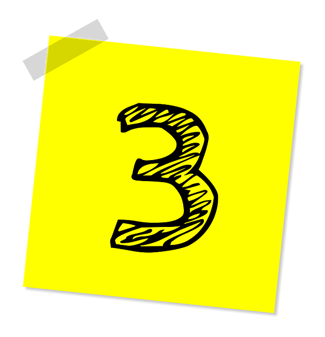 3 Unofficial CLT Practice Test Options
While the CLT currently only provides two official practice tests, you can also look for unofficial (and usually free!) CLT online practice tests to incorporate into your test prep.
We've done some of the heavy lifting and found three unofficial CLT practice testing opportunities for you to consider adding to your study plan!
In addition to official practice tests, you can access a free, full-length (minus writing) CLT sample test on the CLT website—and you don't even have to create a CLT account to access it.
The format, content, and timing of this CLT sample test are just like those of the official practice tests. Even though this example test won't allow you to submit your answers for scoring and analysis, that doesn't mean you can't use it to study. You can still take your time browsing each section of the example test, try your hand at answering different types of questions, and start familiarizing yourself with the format and content of the CLT exam.
If taking practice tests in a real, in-person, mock testing environment appeals to you, it might be worth it to look into CollegePrepGenius's Mock CLT Convention offerings. These CLT conventions give students the chance to take a full-length practice CLT exam at a testing location site for a $30 fee. Past mock CLT conventions have been offered in California and Missouri, but it's possible that future conventions will offer more locations.
While these aren't practice tests you can take online, they are a relatively affordable way to get a sense of what navigating the structure, content, and timing of the CLT would be like in a more formal testing environment.
Need more help with this topic? Check out Tutorbase!
Our vetted tutor database includes a range of experienced educators who can help you polish an essay for English or explain how derivatives work for Calculus. You can use dozens of filters and search criteria to find the perfect person for your needs.
#3: Mock CLT Exams Offered by Local Organizations
If you want the experience of taking a CLT practice test in-person, do some online research to see if any organizations in your area provide annual mock CLT testing dates. As an example, HEART of Texas, an organization that connects homeschooled students with educational opportunities, recently offered an in-person, proctored mock CLT exam for a $30 fee at a local public library. In addition to providing a full-length practice exam that closely follows the structure and content of the real CLT, this mock CLT included immediate test results, an SAT/ACT score comparison, and advice on how to increase your score.
You'll probably have to do some digging to find opportunities like the one offered by HEART of Texas in your area, but it may be worth the extra effort if you think taking a proctored practice test would help you improve your CLT score.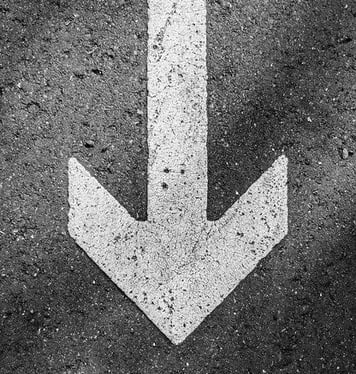 If you're looking for even more (unofficial!) CLT study resources, check out our suggestions below.
3 Supplemental Study Resources for the CLT
The best college test prep plan takes a multi-pronged approach. In addition to taking practice tests like the ones included in our list, consider roping the following CLT study resources into your study plans as well.
Khan Academy is known for its world-class educational materials, and its SAT prep materials are no exception. While these materials aren't designed specifically for CLT prep, many of the topics and skills that appear on the SAT show up on the CLT as well. This means that working through SAT prep materials like Khan Academy's will definitely help prepare you for success on the CLT!. Khan Academy makes test prep easy by providing all of its SAT study materials in one consolidated online course, all for free.
#2: SAT/ACT Prep Books
Just like online test prep content, SAT and ACT prep books can also be used to supplement your CLT test prep (especially if you plan to take the ACT and SAT too!). ACT/SAT prep books can help you take a more methodical approach to your studying and are sometimes a better fit for students who struggle to focus in an online environment, though they do require you to drop a little cash.
Luckily there are tons of these types of prep books to choose from. If you're leaning toward SAT content, here's a list of the best SAT prep books out there. If you're thinking about looking at ACT guides, make sure to check out this list instead.
The CLT is designed for high school juniors and seniors, but many students begin their college entrance exam prep much earlier in their high school career—as early as freshman or sophomore year. This means that younger students may find that the CLT10 practice materials are a helpful resource for laying the groundwork for success on the CLT.
Similar to the PSAT and designed for ninth and tenth graders, the CLT10 is a free online preparatory exam for the CLT. If the concept of the CLT feels unfamiliar to you, getting started with the free online CLT10 prep materials may be a good place to get started.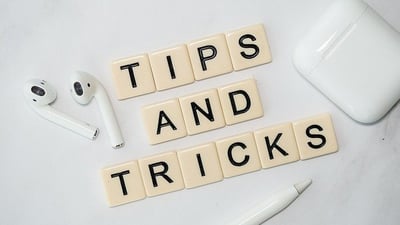 4 Tips for Using Practice Tests to Study for the CLT
Practice tests can be a crucial part of your study routine for the CLT—if you know how to use them strategically. Here are four amazing tips for getting the most out of CLT practice tests!
Tip 1: Take CLT Practice Tests as a Diagnostic
If you can find free CLT sample tests or practice exams online, you'll have the tools you need to discover where you stand in terms of preparedness for the real CLT. Kicking off your CLT prep by taking an informal practice test can help you identify your strongest areas on the exam and highlight the areas where you need a little extra practice. Analyzing your practice CLT results can help you build a study routine that will boost your score!
Tip 2: Use CLT Practice Tests to Shape Your Study Routine
Once you've taken an initial CLT practice test and analyzed your performance, use that information to plan out a solid test prep routine. It's important to focus your energy on practicing in the content areas where you struggled on your initial practice tests. Working on your weak spots is the surest way to build your confidence on all parts of the CLT and increase the likelihood of a higher score.
Tip 3: Review Reading Passages on Your Practice Tests
The CLT incorporates passages from classic literature into exam questions. If you can find CLT sample tests, try reviewing their provided reading passages in order to get comfortable with the types of texts that appear on this college entrance exam. If you don't have a ton of experience with reading and analyzing classic literature, taking some extra time to review reading passages from CLT sample tests can help you get acquainted with this kind of reading before test day.
Tip 4: Use Your CLT Practice Tests to Crack the Test Format
One of the best ways to save time and effort on college entrance exams is to familiarize yourself with the test's format. Taking an official practice test in the month leading up to your official test date is a great way to give yourself a sense of what to expect from the CLT. For instance, you'll learn more about the order of the main test sections, the wording of instructions, and the appearance of different question types.
It's kind of like getting to know your enemy! It's also key to feeling cool, confident, and collected on test day.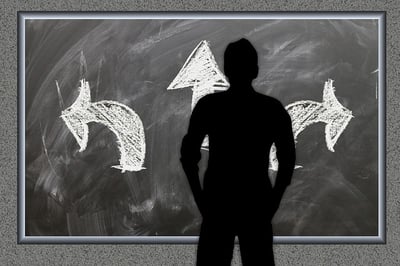 What's Next?
The CLT is most popular with small, private, religious colleges. If you're thinking about going to one of those schools, don't miss our list of the top 20 Christian colleges in the nation.
The CLT is just one part of your college application process. If you're not sure how to apply to college, don't worry! Our complete, expert guide will help you through the journey.
Want your college application to stand out from the crowd? Here are the seven things your college app should have to really set you apart.
Want to improve your SAT score by 160 points or your ACT score by 4 points? We've written a guide for each test about the top 5 strategies you must be using to have a shot at improving your score. Download it for free now:
Have friends who also need help with test prep?
Share this article!
About the Author
Ashley Sufflé Robinson has a Ph.D. in 19th Century English Literature. As a content writer for PrepScholar, Ashley is passionate about giving college-bound students the in-depth information they need to get into the school of their dreams.
Get Free Guides
to Boost Your SAT/ACT