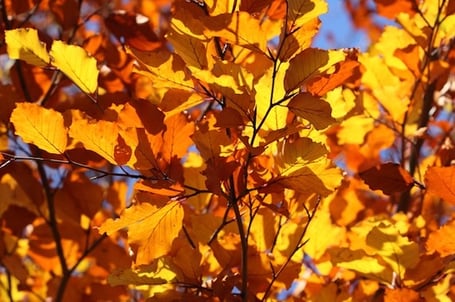 Ah, October. The changing of the leaves, the onset of autumn allergies...and the knowledge for high school seniors that, slowly but surely, college application deadlines are drawing ever nearer.
If you're applying to schools in the U.S., you've probably heard of the Common App before, but you may not know about the relatively new Coalition Application.
The Coalition Application works pretty much the same way as the Common App—it's an online application that you only have to fill out once (aside from supplements for certain schools). This centralized application system is a big time saver if you're applying to multiple Coalition Application schools.
To help you figure out if you can use the Coalition Application for the schools on your college wishlist, we've listed all the current Coalition Application schools in this article, broken down by state.
What Is the Coalition Application?
The Coalition Application is a centralized college application, first pioneered in 2016 by the Coalition for College Access, Affordability, and Success (often just referred to as the Coalition for College Access).
For colleges to use the Coalition Application, they must meet the following criteria:
Be open to students of different cultural, socio-economic, and geographic backgrounds
Have low or no-debt financial aid, meet full demonstrated need, or offer in-state tuition
Have high graduation rates (for low-income and under-represented students as well as overall)
What this means for you as an applicant is that instead of having to fill out separate applications for each school, you can instead fill out one central application (the Coalition Application) and submit it to whatever Coalition schools you want to apply to.
In addition, because of the eligibility criteria schools have to meet to use the Coalition App, you can be at least somewhat assured that you're likely to graduate and that when you do, you won't be carting along a boatload full of student loan debt.
However, just because schools accept the Coalition Application doesn't mean that you can apply to dozens of schools with just one click.
Many of the Coalition schools have application supplements you have to submit, which can be anything from a couple of informational questions answered with a drop-down menu to multiple additional essays. Plus, each school has its own application fee (although the Coalition Application does allow eligible low-income students and U.S. armed forces vets or active members to waive this fee).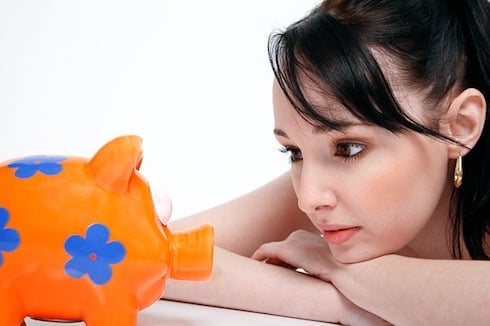 When you stare into the eyes of the piggy bank, the piggy bank stares back also. Luckily, the Coalition app makes it easy to waive fees if you're eligible—no need to trouble Mr. Waddles.
Who Uses the Coalition Application?
More than 150 schools use the Coalition Application, including colleges in 35 states and Washington, DC.
Because of the Coalition for College Access's commitment to affordability, there is a mix of both public and private schools who use the Coalition Application, including schools in the University of Washington (WA), Rutgers (NJ), and SUNY (NY) systems.
Public schools on the list tend to offer free or low-cost in-state tuition, while private schools offer loan-free (or no-loan) financial aid or aid that fully meets demonstrated need.
The requirement that students at Coalition colleges have high graduation rates (for low income and under-represented students in particular) means that schools that accept the Coalition Application tend both to be strong academically and offer a good support system for their students. Being able to apply to these public schools through a centralized application system like the Coalition Application is a huge boon to students who aren't exclusively applying to schools in the same university system.
Finally, the Coalition Application is accepted by the following highly selective colleges and universities: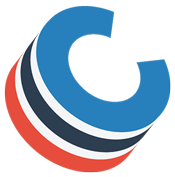 Complete List of Coalition Application Schools
And now, for the moment you've been waiting for: a list of all the schools that accept the Coalition Application.
Currently, over 100 schools (all in the United States) accept the Coalition Application, but we'll be sure to keep this blog post updated with any changes.
The following list is organized alphabetically by state. If you want to find out if a specific school uses the coalition app, you can search this page for it using ctrl + F.
Alabama
Birmingham-Southern College
Alaska
NONE
Arizona
Arizona State University
University of Arizona
Arkansas
NONE
California
California Institute of Technology (Caltech)
Claremont McKenna College
Harvey Mudd College
Loyola Marymount University
Occidental College
Pomona College
St. Mary's College of California
Stanford University
University of La Verne
Colorado
Connecticut
Eastern Connecticut State University
University of Connecticut
Wesleyan University
Yale University
Delaware
Washington, DC
Florida
Florida Southern College
Palm Beach Atlantic University
Rollins College
University of Florida
University of Tampa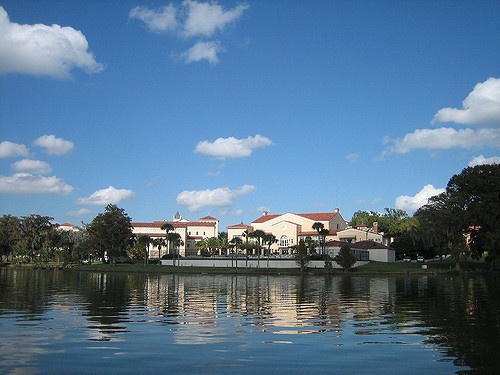 When I look at this picture of the Rollins College campus, I don't at all regret going to college in New England. Not one bit. Especially not in December-March. Katy Warner/Flickr.
Georgia
Emory University
Oglethorpe University
University of Georgia
Hawaii
Chaminade University of Honolulu
University of Hawai'i at Manoa
Idaho
NONE
Illinois
Illinois College
Illinois State University
Knox College
Lewis University
Loyola University Chicago
Northwestern University
University of Chicago
University of Illinois Springfield
Indiana
DePauw University
Indiana University—Bloomington
Rose-Hulman Institute of Technology
University of Notre Dame
Iowa
Kansas
NONE
Kentucky
Berea College
University of Kentucky
Louisiana
Centenary College of Louisiana
Maine
Bates College
Bowdoin College
Colby College
Maine Maritime Academy
University of New England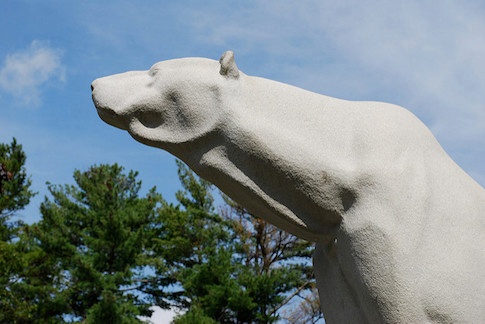 The Bowdoin Bear not only serves as a memorial to Bowdoin alum and North Pole discoverer Admiral Peary—it also serves as a warning to prospective students of what Maine winters are like. Seth Glickman/Flickr.
Maryland
Johns Hopkins University
Maryland Institute College of Art
St. John's College
St. Mary's College of Maryland
University of Maryland
Massachusetts
Amherst College
Babson College
Boston University
Clark University
College of the Holy Cross
Harvard University
Mount Holyoke College
New England Conservatory of Music
Northeastern University
Franklin W. Olin College Of Engineering
Smith College
Tufts University
University of Massachusetts--Lowell
Wellesley College
Wheaton College
Williams College
Michigan
Hope College
Michigan State University
University of Michigan
Minnesota
Carleton College
St. Olaf College
Mississippi
NONE


Missouri
Maryville University of Saint Louis
Washington University in St. Louis
Webster University
Montana
NONE
Nebraska
University of Nebraska—Lincoln
Nevada
NONE
New Hampshire
NONE
New Jersey
Drew University
Princeton University
Ramapo College of New Jersey
Rutgers University—Camden
Rutgers University—New Brunswick
Rutgers University—Newark
The College of New Jersey
New Mexico
New York
Bard College
Barnard College
Binghamton University
Colgate University
Columbia University
Hamilton College
Hobart and William Smith Colleges
Le Moyne College
Manhattan College
Rensselaer Polytechnic Institute
Skidmore College
SUNY Stony Brook (Stony Brook University)
Syracuse University
Union College
University at Buffalo
University of Rochester
Vassar College
North Carolina
Davidson College
Duke University
High Point University
North Carolina State University
UNC Chapel Hill
UNC Charlotte
Wake Forest University
Western Carolina University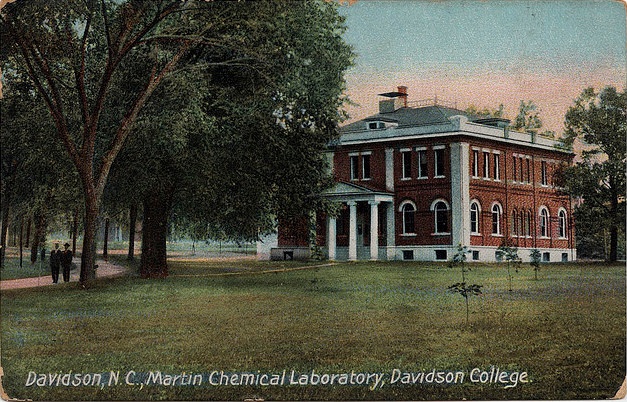 UNC Libraries Commons/Flickr
North Dakota
NONE
Ohio
Case Western Reserve University
College of Wooster
Denison University
Kenyon College
Miami University
Oberlin College
Ohio Wesleyan University
University of Dayton
Oklahoma
Oregon
Portland State University
Reed College
University of Oregon
Pennsylvania
Allegheny College
Acadia University
Bryn Mawr College
Bucknell University
Chatham University
Drexel University
Duquesne University
Franklin & Marshall College
Haverford College
La Salle University
Lehigh University
Lycoming College
Marywood University
Mercyhurst University
Penn State
Robert Morris University
Swarthmore College
University of Pennsylvania
University of Pittsburgh
Washington and Jefferson College
Westminster College
Wilkes University
York College of Pennsylvania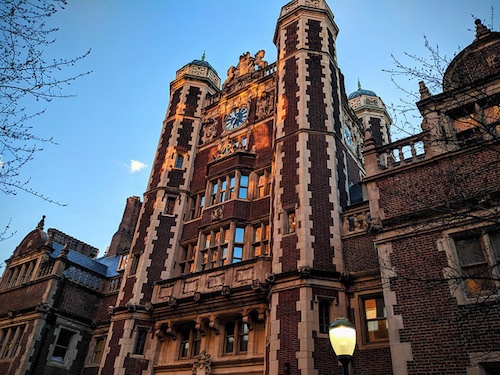 Riepe College, University of Pennsylvania. Chris Potako/Flickr.
Rhode Island
NONE
South Carolina
Clemson University
Furman University
University of South Carolina
South Dakota
NONE
Tennessee
Texas
Austin College
Rice University
Southern Methodist University
Southwestern University
St. Edward's University
St. Mary's University
Texas A&M University
Texas Christian University
Trinity University
University of the Incarnate Word
The University of Texas at Austin
Utah
NONE
Vermont
Middlebury College
University of Vermont
Virginia
University of Richmond
Virginia Tech
Washington
University of Washington—Bothell
University of Washington—Seattle
Whitman College
West Virginia
NONE
Wisconsin
Beloit College
Lawrence University
Marquette University
St. Norbert College
Wyoming
NONE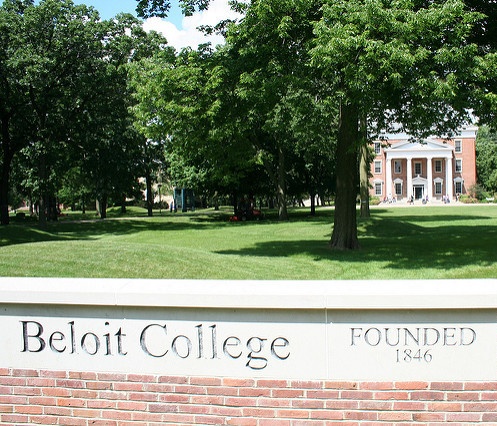 Buh-loyt? Bell-wah? Below-it? Only one way to find out: visit Wisconsin! (NB: not actually the only way.)
(Robin Zebrowski/Flickr)
What's Next?
The Coalition App isn't the only centralized application system in town. Find out which schools use the Common Application and which schools use the Universal College Application.
Should you use the Common App or the Coalition App to apply to college? Our expert guide breaks down the pros and cons of each system.
What about schools that aren't on either the Coalition or Common Application? We have specialized guides to popular schools that fit into that category, including Georgetown, most ApplyTexas schools, and the University of California system.
Application systems aside, how do you figure out what colleges belong on your wishlist to begin with? Learn more about how to figure out what colleges you should apply to here.
Want to improve your SAT score by 160 points or your ACT score by 4 points? We've written a guide for each test about the top 5 strategies you must be using to have a shot at improving your score. Download it for free now:
Have friends who also need help with test prep?
Share this article!
About the Author
Laura graduated magna cum laude from Wellesley College with a BA in Music and Psychology, and earned a Master's degree in Composition from the Longy School of Music of Bard College. She scored 99 percentile scores on the SAT and GRE and loves advising students on how to excel in high school.
Get Free Guides
to Boost Your SAT/ACT