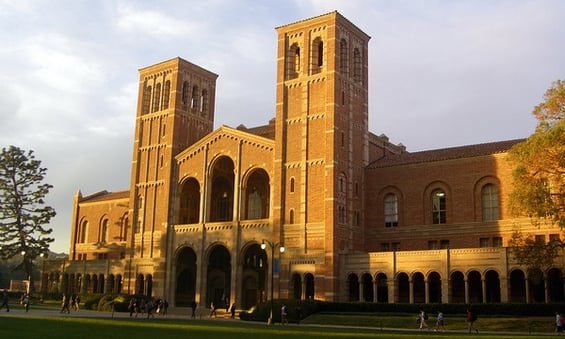 Most people have heard of the illustrious eight private schools that make up the Ivy League. But what about high-quality public universities, or "Public Ivy League" schools? Are there any public schools out there that can match the caliber of top private schools?
Find out what the Public Ivies are and why you should consider applying to them.
Feature image credit: jojolae/Flickr
What Is a Public Ivy School?
Richard Moll's 1985 book The Public Ivys: A Guide to America's Best Public Undergraduate Colleges and Universities listed fifteen specific public universities he considered equivalent to Ivy League schools based on the following four criteria:
Admissions selectivity
Undergraduate program quality and the importance of liberal arts
The amount of resources available to spend on students, facilities, world-class faculty, and research
Image and prestige
As a result, the term "Public Ivy" has become a shorthand for especially prestigious public universities and colleges.
What Are the Public Ivies?
Moll's original list of Public Ivy League schools consisted of the following 15 schools:
UC Berkeley
UC Davis
UC Irvine
UCLA
UC Riverside
UC San Diego
UC Santa Barbara
UC Santa Cruz
Miami University of Ohio
University of Michigan at Ann Arbor
University of North Carolina at Chapel Hill
University of Texas at Austin
University of Vermont (Burlington)
University of Virginia (Charlottesville)
College of William and Mary (Virginia)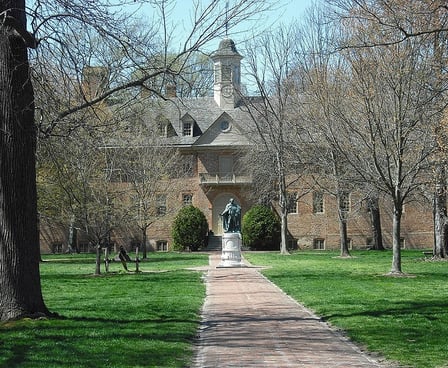 The College of William and Mary is one of the 15 original Public Ivy schools (benuski/Flickr)
Public Ivy Rankings
There are more lists of Public Ivy League schools out there besides just the original list created by Moll in 1985, including several lists from Howard and Matthew Greene's The Public Ivies (2001). We've gone through all of these lists and gathered the most up-to-date information about the selectivity, academic quality, resources, and prestige of all the public universities in America today.
Based on our research, we've created a table of what we consider to be the top 26 Public Ivy League schools in the country. The schools have been divided into different tiers (Tier I = blue, Tier II = green, Tier III = yellow) based on selectivity and reputation for academic excellence.
Name

State

In-State
Tuition

Out-of-State
Tuition

Size

Acceptance
Rate

1

UC Berkeley

California

13509

40191

27496

15

2

UCLA

California

12836

39518

29485

17

3

University of Virginia

Virginia

15722

45066

16736

30

4

University of Michigan at Ann Arbor

Michigan

13856

43476

28312

51

5

UNC Chapel Hill

North Carolina

8834

33916

18415

30

6

College of William and Mary

Virginia

18687

41718

6301

34

7

Georgia Tech

Georgia

12212

32404

15142

32

8

UC Santa Barbara

California

14022

40704

20607

33

9

UC Irvine

California

14750

39458

25256

39

10

UC Davis

California

14046

40728

28384

38

11

UC San Diego

California

14704

41387

26590

34

12

University of Illinois at Urbana-Champaign

Illinois

15698

31320

33368

66

13

University of Wisconsin-Madison

Wisconsin

10488

32738

31662

49

14

University of Florida

Florida

6389

28666

35043

48

15

Penn State

Pennsylvania

17900

32382

40742

51

16

Ohio State University-Columbus

Ohio

10037

28229

45289

49

17

University of Washington-Seattle

Washington

10753

34791

31063

53

18

University of Georgia

Georgia

11634

29844

27547

53

19

UT Austin

Austin

9806

34676

39619

39

20

University of Connecticut

Connecticut

14066

35858

18826

53

21

University of Maryland-College Park

Maryland

10181

32045

27443

45

22

Purdue University-West Lafayette

Indiana

10002

28804

29497

59

23

Clemson

South Carolina

14240

32796

18016

51

24

University of Pittsburgh

Pennsylvania

18618

29758

18908

54

25

Rutgers University-New Brunswick

New Jersey

14372

30023

35484

58

26

University of Minnesota-Twin Cities

Minnesota

13790

22210

34071

45
The Public Ivy League: Awards Circle
While all of the schools on our list of Public Ivy League schools provide great options for inexpensive and high-quality education, we wanted to highlight the stand-outs when it came to cost, size, and selectivity.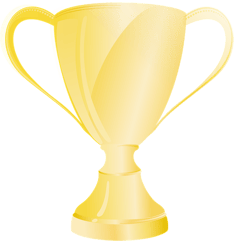 #1: Most Selective
UC Berkeley (15% admissions rate)
UCLA (17% admissions rate)
These two highly competitive schools in the University of California system are not only extremely selective, but are also academically rigorous and prestigious universities.
#2: Least Selective
University of Illinois at Urbana-Champaign (66% admissions rate)
A great choice if you're looking to attend a top Public Ivy but might not have the GPA and test scores to get you into the most competitive schools.
#3: Cheapest for In-State Students
University of Florida ($6,389/year)
If you live in Florida and are looking to stay in-state for school, it's hard to do better than the University of Florida. In addition to being a Public Ivy, U of F's four years' tuition cost is barely half of what you'd pay for one year at an Ivy League or comparable private school.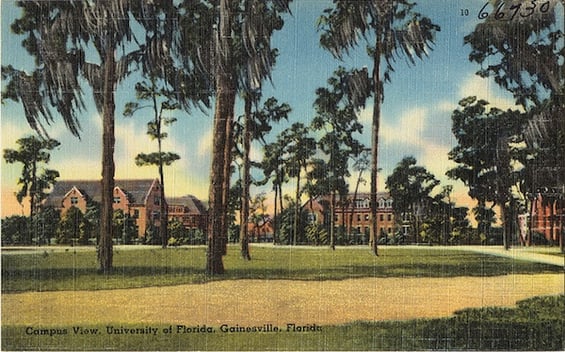 Also, sun. Sun is nice (says the woman who chose to go to school in New England). (Boston Public Library/Flickr)
#4: Cheapest for Out-of-State Students
University of Minnesota-Twin Cities ($22,210/year)
If you want to attend a Public Ivy school but your state schools don't make the cut, then the University of Minnesota-Twin Cities is a great option for you. You'll get the public school cost with the Public Ivy standards of academic rigor, resources, and name recognition.
#5: Smallest Undergraduate Population
College of William and Mary (6,301 undergraduate students)
If you're looking for a medium or even a smaller Public Ivy school experience, then William and Mary is the best bet for you, particularly if you apply to the honors program. While larger than most of the top liberal arts colleges, William and Mary is still comparable in size to smaller Ivy League schools like Columbia and Brown.
#6: Largest Undergraduate Population
Ohio State University-Columbus (45,289 undergraduate students)
If you want the big school, lose-yourself-in-a-crowd feel while still getting a good education, then OSU is a great pick for you.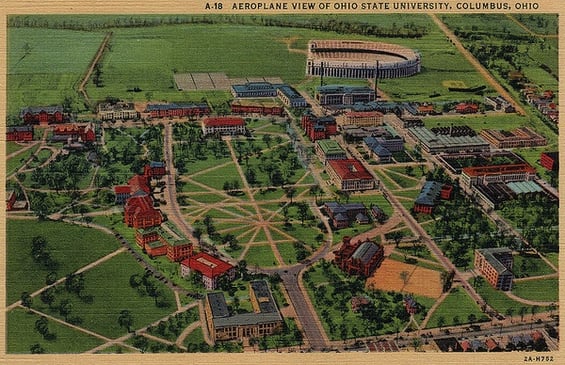 Should You Apply to Public Ivy League Schools?
So why attend a Public Ivy League school over an equally or more prestigious private school? I'll go into more detail about the five most crucial factors of cost, selectivity, size, academics, and athletics in this next section.
Cost
Because they're public universities, Public Ivy schools are significantly more cost-effective for in-state students than either Ivy League or other top-tier private schools.
In fact, of the 26 schools on our list, the median price came in at just under $14,000/year for in-state students – definitely lower tuition than for any academically-comparable private schools, which are closer to $45,000/year.
For out-of-state students, however, tuition at the Public Ivies can get pricey, especially for the best schools. The price range for the top six Public ivies goes all the way from the still-low $33,916 a year at UNC Chapel Hill to $45,066 a year at UVA, which is basically the same price as a top private college. So while public Ivy schools can still be cheaper than equivalent private schools if you live out-of-state, they are definitely more cost-effective if you live in the same state.
Selectivity
There is a wide range of selectivity among schools in the public Ivy League, from the most competitive schools like UC Berkeley and UCLA to the relatively less selective schools like the University of Illinois at Urbana-Champaign.
While schools in the Public Ivy League are still fairly difficult to get into (particularly when it comes to specific honors programs within the schools), there is no doubt that top-tier private schools and Ivy League universities are significantly more selective.
Compare the admissions rates for top eight most selective of the Public Ivies vs. eight of the most highly ranked Ivy League and other top-tier private schools:
| | | |
| --- | --- | --- |
| School | Admissions Rate | Public or Private? |
| Harvard | 5 | Private |
| Stanford | 5 | Private |
| Columbia | 6 | Private |
| Princeton | 7 | Private |
| Yale | 7 | Private |
| MIT | 8 | Private |
| Duke | 9 | Private |
| UPenn | 9 | Private |
| UC Berkeley | 15 | Public |
| UCLA | 17 | Public |
| UNC Chapel Hill | 30 | Public |
| UVA | 30 | Public |
| Georgia Tech | 32 | Public |
| UC Santa Barbara | 33 | Public |
| College of William and Mary | 34 | Public |
| UC San Diego | 34 | Public |
The only two Public Ivies that even approach the top private schools in selectivity are UC Berkeley and UCLA.
Size
Part of the reason Ivy League schools and equivalent private schools (Stanford, MIT, or top liberal arts colleges) have lower admissions rates than Public Ivy schools has to do with school size. The median undergraduate population for an Ivy League institution is around 6,400 students, while for a Public Ivy it's closer to 25,000 students.
Class size is one of the reasons applying to an honors program or college within a Public Ivy League school is so important – in an honors program, you'll likely be in smaller classes and get more individualized attention.
Academics
Having rigorous academic programs is a defining characteristic of a Public Ivy League school, and most of the schools on our list have honors programs for high-achieving students who wish to challenge themselves. However, there is a huge variance in quality both between different schools and among different programs or colleges within the same school.
For instance, UC Davis has one of the best programs in the country for agriculture, but some of their other departments are of relatively low quality (compared to what you'd find at a highly ranked private school). In contrast, UC Berkeley is a great school across most academic fields.
Because of this, it's important to do a little more research into Public Ivy schools than you would for a top 10 private university or college, particularly if you're looking at a second- or third-tier Public Ivy. You don't want to go to school hoping to get a top pre-med education, only to find out that they have a weak bio department.
Athletics
Not only do Public Ivies have some of the top college sports teams in the nation, but they give out athletic scholarships. While this is true for some top private schools as well (Northwestern being the most prominent example), it's not the case for any Ivy League college and many other top private schools like MIT and UChicago. If you're a serious athlete and want to be part of a world-class team, then a Public Ivy League school might be a great choice for you.
Similarly, if sports being a big part of campus life and having good sports teams is important to you as a fan, the Public Ivy League schools also are a good fit. Nine out of the 26 Public Ivies we list above are Big Ten Schools, with strong sports cultures and team spirit.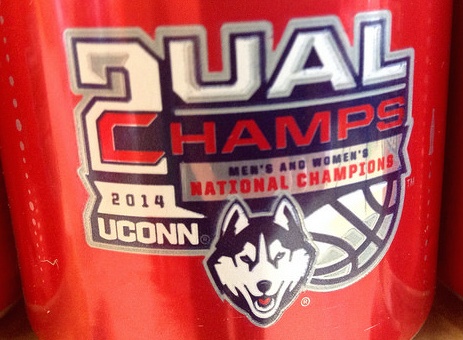 UConn basketball players have some serious skills. (Mike Mozart/Flickr)
Public Ivy League Schools: The Bottom Line
If you want to apply to an academically rigorous, fairly selective, and well-known public school, you should absolutely consider applying to a Public Ivy. It makes great financial sense to apply to a Public Ivy in your state, and while Public Ivies can get more expensive for out-of-state students, they're still usually cheaper than a private college or university.
Applying to an honors program within a Public Ivy, particularly if it's not in the top level of schools, is a must if you want a high-quality education. Honors programs have the bonus of being smaller and full of more academically-driven students than the rest of the student body while at the same time being able to draw on the resources of a larger institution.
Finally, do the research to find out which schools are outstanding in the areas you're interested in studying. You might even discover that the best program in the country for the subject you're interested in is at a Public Ivy school in your state!
Boston Public Library/Flickr
What's Next?
Still wondering about the pros and cons of public universities? Use our discussion of public vs. private colleges to figure out which one is right for you.
Learn what it takes to get into an Ivy League school with this guide by a Harvard alum.
Want to see if you have what it takes to get into the top private universities in the country? Find out how you stack up against the competition with our article about good SAT scores for the Ivy League Plus schools.
Want to improve your SAT score by 160 points or your ACT score by 4 points? We've written a guide for each test about the top 5 strategies you must be using to have a shot at improving your score. Download it for free now:
Have friends who also need help with test prep?
Share this article!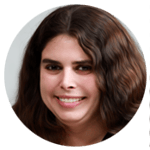 About the Author
Laura graduated magna cum laude from Wellesley College with a BA in Music and Psychology, and earned a Master's degree in Composition from the Longy School of Music of Bard College. She scored 99 percentile scores on the SAT and GRE and loves advising students on how to excel in high school.
Get Free Guides
to Boost Your SAT/ACT