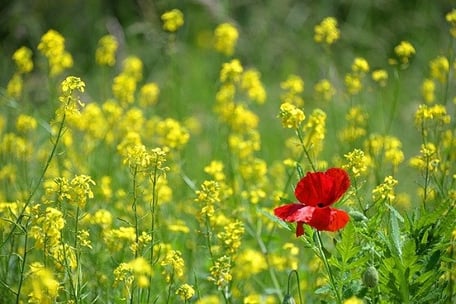 According to the National Center for Education Statistics, the top five most popular college majors are business, health profession-related majors, history or social science majors, psychology, and biology. But what if none of those pique your interest? What if you want to major in something more off-the-beaten-path, or even just get a broader idea of what options you have for potential college majors? We're here to help! We've compiled a list of 14 unusual yet cool college majors, ranging from bagpiping to puppetry. After looking through our list of the most unusual college majors, you'll also learn which colleges allow you to design your own major, and what the pros and cons of getting an unusual major are.
14 Weird College Majors You Should Consider
Below are descriptions of 14 of the most unusual college majors. For each major, we include the degree that you'd earn as well as the schools that offer the major. We define "weird college majors" or "cool college majors" as those that are uncommon yet have the potential to interest a wide range of people, even if just to browse the major's course requirements.
#1: Bagpiping
Want to be the star of every parade and the main event at every festival even tangentially related to the British Isles? Become a professional bagpiper, and you can achieve this goal! Carnegie Mellon University has the nation's only bagpiping major. The school's music program is one of the top-rated in the country, and it regularly churns out top-notch musicians. Bagpiping is one of the less-common instruments students choose to focus on, but, if you do, expect a rigorous musical education. The school has offered a bagpiping major since 1990, and prospective applicants are expected to already have solid bagpiping skills when they apply. However, you can also take bagpiping as an elective class and, if you get good enough, join CMU's pipe band, the Great Scots.
#2: Blacksmithing
If you have always dreamed about being the town blacksmith, SIU has a major for you. Students who major in metalsmithing learn all about working with precious metals and iron. If you choose this major, then you'll learn how to use various metalsmithing tools such as drill presses, hydraulic presses, power rolling mills, and stomp shears. There's also an exchange program with the University of Gothenburg in Sweden.
#3: Canadian Studies
If you think our large, chilly neighbor to the north doesn't get enough attention, consider a major in Canadian studies. The University of Washington's degree program will teach students about the history of Canada, the relationship between Canada and the US, and the origins and evolutions of the Canadian people, along with numerous multidisciplinary courses. You'll also take French classes through at least the intermediate level, as French is one of the official languages of Canada. And, if you'd like to focus your studies on a place even colder and farther north, UW also has a minor in Arctic Studies.
#4: Citrus
Degree Offered: Bachelor of Science in Citrus and Horticultural Science

Schools That Offer It:

Florida Southern Colleg

e
Do you love grapefruit? Is lemonade your favorite summertime drink? Then maybe a degree in citrus science is right for you! The degree is (obviously) offered at a college in Florida, the citrus capital of the country, and, although a love of tart fruit helps, students learn a lot more than how to tell a tangerine from an orange. The citrus industry generates billions of dollars a year in Florida, and knowing its ins-and-outs can set you up for a solid career. Students in this major will take classes in chemistry, genetics, and plant biology, as well as more focused topics such as citrus pest management, citrus production and business practices, and citrus grove management. Students can choose one of four concentrations: citrus, pre-graduate studies, biotechnology, or business.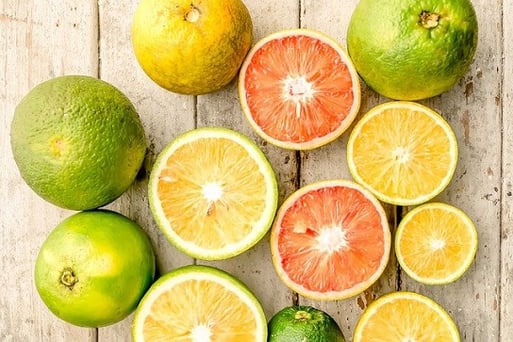 #5: Comedy
Who said college classes aren't fun? Majors in comedic arts will spend a lot of their time laughing and (hopefully) being laughed at. Students will hone both their writing and presentation skills so that they can create hilarious scripts and hold their own in an improv troupe or at an open mic night.
#6: Fermentation Sciences
Degree Offered: Bachelor of Science in Fermentation Sciences
Majoring in fermentation sciences is a perfect major for someone who doesn't want to feel guilty for imbibing some adult beverages. But just because this major focuses on some of the world's most popular drinks doesn't mean it's for slackers. Fermentation Sciences majors learn all about the processes that go into making fermented food and drinks, including classes in microbiology, production development, quality assurance and control, nutrition, and product distribution. Graduates are well-prepared for careers in beer brewing, food science, food health inspections, food microbiologists, and more.
#7: Furniture Design
We all use furniture, and someone has to make all those chairs/couches/tables. You can be that person! Multiple art schools offer a major in furniture design, where you'll learn about the thought processes that go into designing attractive and functional furniture as well as the technical skills, like woodworking and welding, needed to actually create the furniture. If you want something even more specialized, Northern New Mexico College offers an Associate's degree in Spanish Colonial Furniture Making.
#8: Human Capital and Society
Despite its unusual name, this degree is somewhat similar to a human resources degree, but with a broader focus on the connection between people and work and how to improve workplace policies and practices. Students take classes in employment relations, voice and democracy at work, income inequality, and cultural anthropology, among other topics, and many go on to careers as consultants, marketing advisors, and government and business advisors.
#9: Marine Transportation
Degree Offered: Bachelor of Science in Marine Transportation/Maritime Transportation
Someone needs to know how to get boats from one place to another, and that person could be you! A degree in marine transportation teaches you the technical knowledge needed to navigate and control ships of varying sizes. You'll learn about engineering, navigation, security, and other aspects of the maritime industry. Graduates often go onto careers as members of the Coast Guard, commercial shipping industry, as commercial fishermen, port managers, and more. Many programs also include a fieldwork requirement, where you take to the high seas and for hands-on learning.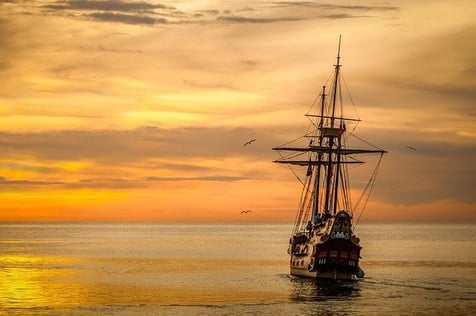 #10: Netherlandic Studies
Degree Offered: Bachelor of Arts in Netherlandic Studies/Dutch Studies

Schools That Offer It:

Calvin College

,

UC Berkeley
If you love tulips, wooden shoes, and windmills, consider majoring in Netherlandic studies (or Dutch studies, if you want less of a mouthful). Besides taking classes on the Dutch language, you'll learn about Dutch history, culture, literature, art, and the country's place in the modern world. Students often go on to careers in international relations, art and museum studies, translation, and academics.
#11: Outdoor Leadership
Outdoor leadership is the perfect major if you loved summer camp and want to turn that into a career. Several schools offer it as a major, typically those in outdoorsy parts of the country. With this major, you'll learn leadership skills, teaching skills, outdoor sports, and wilderness medicine. This major also includes a lot of field experiences, so you can make your friends jealous when you head out on the trails or the ski slopes for class. After graduation, students often find jobs at outdoor schools, national parks, camps, with outdoor gear supplies, and as wilderness technicians.
#12: Packaging
My alma mater, MSU, is home to what is generally considered to be the nation's #1 program in packaging. I came across a lot of packaging majors during my undergrad years, and they often got ribbed for their unusual course of study. They got the last laugh though. Packaging majors often go on to make tons of money, and they learn much more than just the best way to fit a lot of golf balls into a small container (which is what I always imagined their final project was). Lots of things come in packages, and packaging majors study ways to create packages that keep products fresh, use as little material as possible, travel well, show evidence of tampering, and are user friendly. Their coursework includes classes in physics, chemistry, food safety, and business, and they go on to careers at a variety of companies.
#13: Puppetry
If you love making children smile, you might consider majoring in puppetry. Two universities offer this major, where you'll learn about children's theater, how to develop and perform plays, and how to wield puppets both large and small.
#14: Ski Resort Management
Love hitting the slopes? You could make it into your career! This major, appropriately offered in the mountains of Vermont, sets you up to take the reins of a ski resort. You'll learn about maintaining trails and terrain, how to manage catering, events and entertainment, and the business skills needed to manage a large resort. We're also sure no one will complain if you grab a seat in a ski lift for some extra "studying."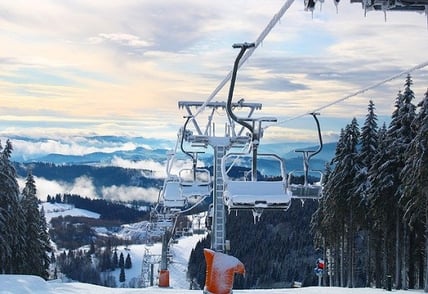 Schools Where You Can Create Your Own Major
But what if you have an especially unique major in mind, and you can't find a school that offers it? You may be able to design it yourself! Below is a chart of colleges where you can create your own major or concentration within a major. Designing your own major doesn't usually mean you get complete free reign over the classes you take though; many schools have certain requirements you still must meet, even when you're designing your own major.
Also be aware that designing your major will take a lot of work. You'll need to come up with your own four-year plan of classes to take and submit an explanation of why you're pursuing this field and why you chose the classes you did. It'll require a lot more time than just having your advisor look over your degree requirements and tell you which classes to take next semester. However, if you're really committed to a specific, unique major, this can be a great way to tailor your courses so you're learning exactly what you want.
Note that other schools may offer "design your own" major programs but don't advertise it on their websites. If you're curious, contact the school's admissions office to see if they offer students the opportunity to create their own major.
| | |
| --- | --- |
| School Name | Design Own Major or Concentration? |
| | Concentration |
| | Major |
| | Concentration |
| Binghamton University (certain colleges only) | Major |
| | Major |
| Carthage College | Major |
| | Major |
| | Major |
| | Concentration |
| | Both |
| | Major |
| | Major |
| | Major |
| | Major |
| | Both |
| | Major |
| | Major |
| | Concentration |
| | Major |
| | Major |
| | Major |
| | Major |
| | Major |
| | Major |
| | Major |
| | Both |
| | Major |
| | Major |
| | Concentration |
| | Concentration |
| | Major |
| | Major |
| | Major |
| | Major |
| | Major |
| | Major |
| | Concentration |
| | Major |
| | Major |
| | Major |
| | Both |
| | Major |
| | Major |
| | Major |
| | Major |
| | Major |
| | Concentration |
| | Major |
| | Major |
| Warren Wilson College | Major |
| | Both |
| | Major |
Pros and Cons of Cool College Majors
Now you know your options for weird college majors, but does that mean you should choose one to be your college major? There are lots of factors to consider when deciding between the most unusual college majors. Below are three pros and two cons of getting an unusual major. For each of the cons, we also discuss ways to mitigate the negative effect of having a rare major that few people know about.
Pro 1: You Can Study Something You're Passionate About
The reason most people choose weird or cool college majors is because they focus on a subject they're legitimately passionate about. For some students, standard majors like accounting, biology, or history just don't excite them and, if you're not particularly interested in what you're learning, it's much more difficult to do well in those classes. By choosing a niche major, these students can learn about what they love.
Pro 2: You Can Get a Specialized Skill Set
Each year, many students graduate with popular majors like engineering, business, etc. And there's a lot of demand for people with those majors. However, getting a rare major can also set you up for career success. Majoring in something less common will give you a specialized skill set that not many other people have. If you're a newly-minted accounting major, you'll be competing for jobs with a lot of other accounting majors, but, if you majored in, say, mountain resort management, and a mountain resort suddenly needs a new manager, there will be far fewer people with as relevant a degree as you have. That can really move you to the front of the pack!

Pro 3: Shows You Don't Follow the Crowd
Colleges and employers frequently state that they're looking for leaders, people who don't do what everyone else is doing. Getting an unusual major is a great way to show this! Every time someone looks at your resume they'll see that you spent your college years doing something that not many other people did. To get your unusual major, you may have had to work a lot with your academic advisor or even design your own degree program. This all shows initiative and leadership skills, and you should definitely emphasize these aspects of your major whenever you can.
Con 1: It May Not Give You Employable Skills
Some of these unique college majors may sound really appealing to you, but that doesn't mean they're a good use of your time and money. For example, you may love the idea of majoring in mountain resort management, but if you only want to live in the Midwest, or if you've heard from people in the industry that it's a really hard field to break into, even if you have a relevant degree, then it may not be a good choice for you.
Before you decide to go with one of the more unusual or weird college majors, it's important to consider what this major will do for you long term. Make sure that, whatever you major in, you're setting yourself up for a career that has good job prospects and will lead you to jobs you actually enjoy. Talk to academic advisors, people in the field, etc. to get a better idea. Job shadowing is also a good option and can teach you a lot about a particular career in a short amount of time. If a particular major doesn't seem like it'd lead to a career that'd make you happy, even if it sounds really cool, you'd be better off just taking a few classes in the subject, or possibly minoring in it, rather than making it your major.
Con 2: Employers May Not Understand Your Major
Pretty much everyone has at least a basic idea of what an English major or accounting major studied in college. However, if you majored in something like ethnomusicology, environment and human health, or puppetry, employers may not know what that really means or what relevant skills it gave you. This can cause them to think you're unqualified, even if that's not the case.
To mitigate the impacts of this con just requires a bit of extra work on your part to explain what you learned in your major. On your resume, right below where you list your major, include a sentence or two explaining what it focused on and specific topics you learned. For example:
Bachelor of Arts in Canadian Studies
Coursework focused on social, political, and economic systems in Canada and how they relate to the world at large. Also included extensive coursework in business and the French language. Specific courses focused on legal systems in Canada, macro and microeconomics, international relations, native peoples of Canada, and current issues facing Canada and other Western countries.
Whenever you write a cover letter, also be sure to explicitly state how your major prepared you for the job you're applying for (although this is a good rule for everyone to follow, regardless of how common their major is.) Also, be ready to discuss how your major is applicable to the position before every job interview you have. If you're confident and can make strong connections, most employers won't be worried about hiring someone with an unusual major.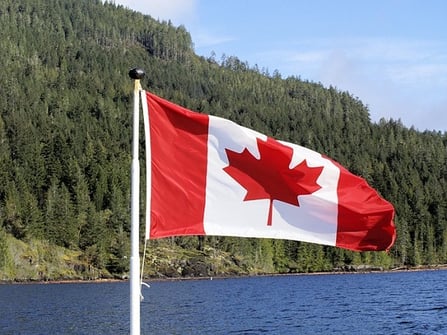 What's Next?
What are the easiest majors? The hardest majors? Read all about which majors you might have an easier or more difficult time with here.
Considering double majoring? We tell you what a double major is and go over the pros and cons of having two majors in college.
Still stressed about selecting a major? Learn how to choose a major for your college application, and then check out our post on the average college GPA by major.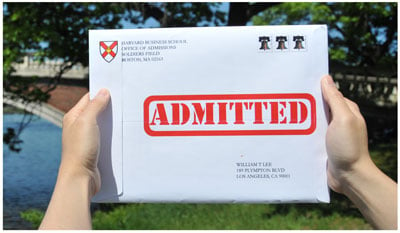 Want to build the best possible college application?
We can help. PrepScholar Admissions is the world's best admissions consulting service. We combine world-class admissions counselors with our data-driven, proprietary admissions strategies. We've overseen thousands of students get into their top choice schools, from state colleges to the Ivy League.
We know what kinds of students colleges want to admit. We want to get you admitted to your dream schools.
Learn more about PrepScholar Admissions to maximize your chance of getting in.
Have friends who also need help with test prep?
Share this article!
About the Author
Christine graduated from Michigan State University with degrees in Environmental Biology and Geography and received her Master's from Duke University. In high school she scored in the 99th percentile on the SAT and was named a National Merit Finalist. She has taught English and biology in several countries.
Get Free Guides
to Boost Your SAT/ACT