The novel coronavirus, or COVID-19, has caused a pandemic that continues to impact many crucial sectors, including education. For college applicants in particular, it's a trying time filled with confusion and anxiety. Will COVID-19 affect college admission decisions or other parts of the admission process? We break down the answer here.
Will COVID-19 Affect Admission Decisions From Colleges?
For the most part, no. Although the coronavirus has had an enormous impact on schools across the United States, you'll be relieved to hear that the crisis is very unlikely to affect admission decisions—at least right now.
In response to applicants' concerns, many colleges have begun to explicitly state on their official websites that admission decisions (for entrance in fall 2020) will not be affected by COVID-19. In other words, most institutions are sending out decisions as scheduled and do not anticipate having to make any major changes to their admission processes.
For college applicants, this means there's really no need to worry—the virus will not worsen your chances of getting accepted, and colleges won't rescind any admission offers that were already sent out. Phew!
This applies to international students as well: many colleges have made a point that students who are applying from abroad will not be negatively affected by COVID-19 in any way as they make their admission decisions.
Below are real announcements from popular colleges detailing their plans for dealing with admission decisions in light of the coronavirus (all bold emphasis mine).
"The coronavirus outbreak will not impact how the University evaluates applications for admission to any of its programs. … We are committed to working with schools and communities to ensure all candidates receive full consideration for Northwestern's incoming classes. … For undergraduate students admitted to Northwestern through our Early Decision round and anyone else who has received an offer of admission to the University, rest assured that your admission offer is in no way jeopardized by the health crisis."
"The COVID-19 outbreak will have no impact on admission decisions. If you live in an impacted country and you're applying for undergraduate admission to Boston University for the fall 2020 term, we will give your application the same fair and thoughtful consideration we give everyone else's."
"For students who are currently awaiting decision release through Regular Decision, we do not currently anticipate that the coronavirus situation will impact our admission process or timeline. Decisions are scheduled to be released by April 1."
"Your Creighton admissions decision will not be affected by lost instruction days. Your admissions decision is contingent on your completion of a minimum high school curriculum. If cancellations are beyond the student's control, we will work individually with you and your high school."
"The admissions process remains on schedule, with all admissions decisions for the 2020-21 school year released by April 1. We are extremely appreciative of the effort made by our applicants to audition, either in person or through remote accommodations."
Not all colleges' admission decisions, however, are completely unaffected by the virus. Some schools, such as UW-Madison and the University of Illinois at Chicago, have extended application deadlines to accommodate applicants impacted by COVID-19. This likely means that admission decisions will be released later or over a longer period of time.
Additionally, some experts believe that the coronavirus crisis could actually benefit applicants in the admission process by raising acceptance rates.
Many colleges, especially those with large international student populations, are concerned that fewer applicants will choose to enroll because of the pandemic, thereby giving them a smaller yield (the percentage of applicants who commit to attending). In order to get a higher yield this year, then, these colleges might accept slightly more applicants.
This also implies that waitlists could be relied upon more heavily this admission cycle, as schools try to fill up their freshman classes. So if you get waitlisted at one of your top choices, it's a smart idea to stay on it—you could very well have a decent shot at getting accepted!
To sum up, while it's highly unlikely that the spread of COVID-19 in the United States will have any negative effects on admission decisions, it's possible that acceptance rates will be higher and waitlists bigger.

Other Ways COVID-19 Is Impacting College Admissions
Although admission decisions are, and will likely continue to be, mostly unaffected by the coronavirus, other aspects of the admission process are witnessing large shifts. Here are some of the key changes that are either being put in place or heavily considered:

Orientations and other admitted student events have been canceled: Most colleges have by now canceled or postponed all major events for incoming students, with some institutions substituting in-person orientations and campus tours with virtual alternatives.
Deposit deadlines are being extended: As a result of the virus, many schools are extending the college decision deadline (May 1) to June 1 or even July 1. This leeway gives students and their families more time to decide on a college and to submit their nonrefundable deposits.
Colleges will likely be more aggressive in trying to get applicants to enroll: With fears of low yields, it's highly probable that institutions will start ramping up their marketing and communication efforts to entice admitted applicants to commit to attending.
Certain application requirements are being waived:

Some colleges, such as Reinhardt University, are temporarily waiving SAT/ACT requirements to avoid disadvantaging applicants in the admission process.
International students might have to take online classes for a semester or two before coming to campus: Although what will happen to colleges this fall is still unknown, it's very possible that international students will not want to or be unable to (e.g., due to delays with immigration processes and visas) attend classes on campus. This could lead to more online classes through, and possibly beyond, the fall semester.
Colleges are being more lenient and accommodating as a whole: If you've been directly impacted by COVID-19 and are unable to turn in your application on time or have any other concerns, contact the institution directly to explain your situation. With this crisis, more and more schools are relaxing their deadlines and admission policies to meet students' needs.
What Can (and Should) College Hopefuls Do Right Now?
Here's some advice on what you can do during this tumultuous time, whether you're a high school senior still waiting for an admission decision or a junior getting ready to apply to colleges.
#1: Remain Calm
It's simple but true. Other than social distancing, there's not much you or anyone else can do to stop the spread of the coronavirus, so try to stay as calm as possible and remember that there will be an end to this crisis at some point.
In addition, colleges will keep adapting as the situation continues to evolve, doing everything they can to ensure students' educations are not compromised in any way. Even if you have to take online classes for a while, you will not be denied the education you want. Promise!
#2: Focus On Doing Well in High School
Despite the overwhelming nature of the pandemic, try hard not to let it affect your grades and test scores as you finish up your spring semester of high school.
If you're taking classes remotely due to the virus, you might find it difficult to stay motivated. No doubt these changes take some getting used to, but if you truly want to attend a great college, you'll stick with it and do your best.
For example, you could write out a full homework and study schedule every week or ask your parents to hold you accountable by checking in on you every few hours. It doesn't matter how you approach the situation, just as long as you keep working hard to maintain your grades and do well in school.
Be sure to also remind yourself that no matter how much it might feel like it, you are not on an extended summer vacation—you can still fail classes and lose an admission offer to a college if your grades aren't up to par!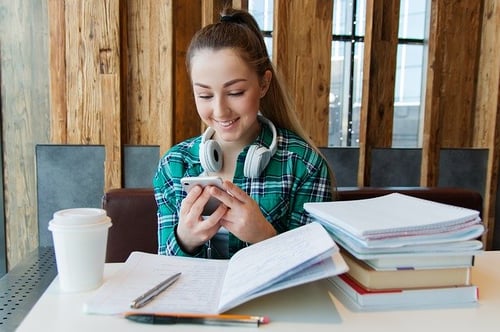 #3: Contact Your Colleges If You Have Any Questions or Concerns
Colleges continue to update their deadlines and application policies, which can make it confusing for both seniors who are right smack in the middle of the admission process and juniors who are planning to apply for admission this fall.
If you have any questions about something that might have been impacted by the virus, such as whether you still have to send in your deposit by May 1, first check that school's website. Many colleges have created pages dedicated to coronavirus updates, so it's worth seeing whether your school has posted any information online about it. Some institutions have even updated their FAQ pages to include answers to COVID-related questions.
If you can't find anything on your school's website, contact the school directly, either by calling or emailing.
#4: Stay Updated on the COVID-19 Crisis
You might feel as though you know everything about the virus that's had a huge effect on the world, but the situation is constantly evolving. As such, you'll want to make an effort to stay up to date on virus-related news, especially as it relates to schools and colleges.
The easiest way to do this is to watch the news or read newspapers such as The New York Times.
For education-related topics specifically, try checking publications such as US News and Inside Higher Ed. This way, if any massive changes start to sweep the country and its schools, you'll know right away.
Another resource I strongly advise using is the NACAC College Admission Status Update tool, which is regularly updated to reflect the latest changes to colleges' admission events, deposit deadlines, and other policies and events due to the coronavirus outbreak.
What's Next?
How has the coronavirus impacted college admission tests? Check out our updated articles on what the pandemic means for upcoming SAT and ACT test dates.
Taking an AP exam this May? Then you'll be relieved to know that you still can even with COVID-19. Read our guide to learn more about how 2020 AP tests will be administered.
Are you currently in the IB Programme? Then you'll definitely want to read our recent article on how the pandemic has affected upcoming IB test dates.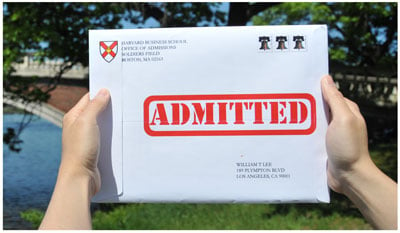 Want to build the best possible college application?
We can help. PrepScholar Admissions is the world's best admissions consulting service. We combine world-class admissions counselors with our data-driven, proprietary admissions strategies. We've overseen thousands of students get into their top choice schools, from state colleges to the Ivy League.
We know what kinds of students colleges want to admit. We want to get you admitted to your dream schools.
Learn more about PrepScholar Admissions to maximize your chance of getting in.
Have friends who also need help with test prep?
Share this article!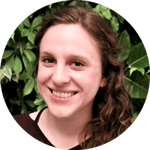 About the Author
Hannah received her MA in Japanese Studies from the University of Michigan and holds a bachelor's degree from the University of Southern California. From 2013 to 2015, she taught English in Japan via the JET Program. She is passionate about education, writing, and travel.
Get Free Guides
to Boost Your SAT/ACT