COVID-19 (the coronavirus) has caused serious changes to upcoming IB exams and the IB programme. To help you stay up to date, we've compiled all the information you need to know about IB alterations and cancellations as a result of COVID-19, how they'll impact you, and how they'll impact the potential college credit you earn from IB scores.
2022 IB Exam Changes Due to COVID-19
Because of the ongoing COVID-19 (coronavirus) pandemic, the IB has decided to extend the adaptations which were put in place for 2021 to 2022. May 2022 IB assessments will have two routes, exam and non-exam, depending on which your school chooses. Stay up to date with the latest information on what this means for IB diplomas, course credit for IB classes, and more with our our IB COVID-19 FAQ article.
What Changes Have Been Made to IB Exams and Courses as a Result of COVID-19?
On October 6th, the IB Programme made the following announcements regarding the upcoming November 2020 IB DP and CP examinations:
The majority of schools (about 73%) will be able to administer the IB exams using local guidelines.

The IBO recommends that schools that can't administer the DP and CP exams safely consider deferring November tests to the May 2021 exam date with no additional cost. These schools can also choose to withdraw from the November testing date entirely.


Results from the November 2020 exams will be released on January 2, 2021.
New Exams Added to the November 2020 IB Testing Date Due to COVID-19
The IBO has added additional tests to the November 2020 testing date to accommodate students who weren't able to take these tests in May 2020. The tests are as follows:
Mathematics HL in French
Mathematics SL in French
Mathematical Studies in French
Further Mathematics in English
Additionally, ten languages have been added to Group 1 and Group 2. Check the table below to see if your language has been added:
| | | | | | | |
| --- | --- | --- | --- | --- | --- | --- |
| | Literature (HL & SL) | Language and Literature (HL & SL) | Language B (HL & SL) | Language AB Initio SL | Group 1 EE | Group 2 EE |
| Arabic | Yes | Yes | Yes | Yes | Yes | Yes |
| Danish | Yes | No | Yes | Yes | Yes | Yes |
| Dutch | Yes | Yes | Yes | No | Yes | Yes |
| Finninsh | Yes | No | Yes | No | Yes | Yes |
| German* | Yes | Yes | Yes | Yes | Yes | Yes |
| Italian | Yes | Yes | Yes | Yes | Yes | Yes |
| Norwegian | Yes | Yes | Yes | No | Yes | Yes |
| Polish | Yes | No | No | No | Yes | No |
| Russian | Yes | Yes | Yes | Yes | Yes | Yes |
| Swedish | Yes | Yes | Yes | Yes | Yes | Yes |
*German Lit/LAL/B/EE are automatically available in November 2020
If you have additional questions about what exams are available in November 2020, be sure to check out the DP exam schedule and the CP exam schedule for more information.
How Will Exam Cancellations Affect IB Diplomas?
The IBO predicts that the majority of schools (about 73%) will be able to offer the November 2020 IB exam. That means the majority of IB students will be able to take their test — following local safety guidelines! — without any impact on their diploma.
However, the IB programme has stated that for students unable to take the November 2020 will still receive diplomas based on grades and coursework.
Here's how IBO phrases it on their website:
Should your school be under closure due to Covid-19 an alternative grade awarding approach will be triggered, using coursework and other evidence. The IB will provide further information on the grade awarding approach prior to examinations.
For more information about what this means for you, we recommend reaching out to your school and/or the IBO directly.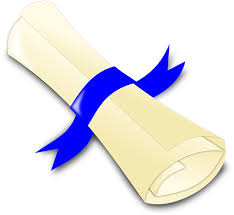 Will Colleges Still Award College Credit for 2020/2021 IB Classes?
Colleges usually award credit based on IB exam scores. As a result of COVID-19, IB tests were cancelled in May 2020 as well. Despite this, colleges across the US offered students IB credit despite test cancellations.
We expect that colleges will continue to offer college credit to students who are unable to take the November 2020 exam. Colleges generally don't penalize students for events beyond their control, and everyone is very aware of how difficult traditional learning and teaching has become as a result of the massive global shutdown of schools.
If you're not a graduating senior and a school you're interested in ends up not offering college credit for IB courses taken this year, you also have the option to take your IB exams in May 2021.
Frequently Asked Questions About IB COVID-19 Changes
IB's response to the coronavirus is still evolving, but below are answers to commonly asked questions in regards to COVID-19 changes to IB exams and classes.
If my school hasn't been shut down, can I still take an IB exam in November?
Yes, the majority of IB schools will still be administering IB exams in November 2020.
Can I defer my IB exam and take it during the May 2021 exam session?
Yes, students can defer their IB exams to May 2021 at no extra cost if they prefer.
How will IB grades work since there are no summative exams?
IB leaves this decision up to schools, but they recommend teachers use predictive grades/grades based on the student's work in class.
Have their been registration deadline changes for the November 2020 IB exam due to COVID-19?
Here are the list of deadlines you need to know for the November 2020 IB exam:
The first deadline to register for the subjects normally available in a November session is May 15, 2020.
The late deadline to register for the subjects normally available in a November session is July 15, 2020.
The deadline to request a deferral from May 2020 to November 2020 is September 7, 2020.
The deadline to register for subjects that have been newly added to the November 2020 IB exam is September 7, 2020.
If my school is closed, how will oral language assessments be done?
The IB is advising teachers who need to conduct oral assessments to use video calls. As the IB recommends, students will receive the questions/abstract, be monitored as they review the information for a set amount of time, then conduct the assessment via video with their teacher.
What if my test is supposed to have a listening component?
Because of COVID-19, the IBO has delayed the implementation of listening components for IB language exams to 2022.
How will students give presentations for DP theory of knowledge (TOK), extended essay (EE) and global politics HL internal assessments if their school is closed?
IB recommends that students give their presentations via video, using a video conference tool such as Skype or Zoom.
When will IB grades be released?
The IBO has announced that grades will be released January 2, 2021.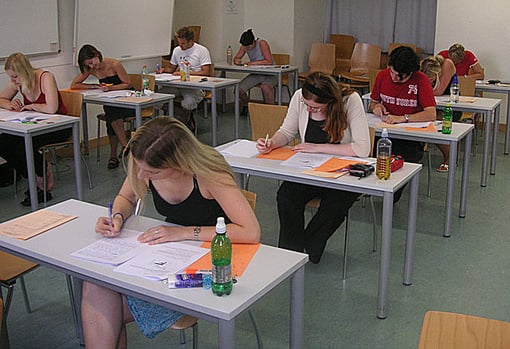 What's Next?
IB exams aren't the only tests being impacted by the coronavirus. Learn how SAT test dates and ACT test dates are being changed as a result of COVID-19.
What are the IB Diploma requirements?Read our guide to learn what the IB curriculum is like and what you need to do to earn a diploma.
What are your options for IB classes? We've compiled a guide to every IB course for you to peruse.
Want to improve your SAT score by 160 points or your ACT score by 4 points? We've written a guide for each test about the top 5 strategies you must be using to have a shot at improving your score. Download it for free now:
Have friends who also need help with test prep?
Share this article!
About the Author
Christine graduated from Michigan State University with degrees in Environmental Biology and Geography and received her Master's from Duke University. In high school she scored in the 99th percentile on the SAT and was named a National Merit Finalist. She has taught English and biology in several countries.
Get Free Guides
to Boost Your SAT/ACT