COVID-19 (the coronavirus) has caused serious changes to upcoming IB exams and the IB programme. To help you stay up to date, we've compiled all the information you need to know about IB alterations and cancellations as a result of COVID-19, how they'll impact you, and how they'll impact the potential college credit you earn from IB scores.
What Changes Have Been Made to IB Exams and Courses as a Result of COVID-19?
On March 23rd, the IB Programme made the following announcements:
May exams (scheduled between April 30 and May 22) for the Diploma Programme and the Career-related Programme are CANCELLED.

Students currently enrolled in IB courses will still receive a Diploma or Course Certificate (depending on what they're registered for). The Diploma/Course Certificate awarded will be based on the student's coursework for IB courses taken this year, and it won't include final exam results the way it normally would.

Many coursework deadlines have been extended for schools closed two weeks or more due to the coronavirus.
How Will Exam Cancellations Affect IB Diplomas?
The IB programme has stated that, even though May exams will no longer be held, students will still receive diplomas and those classes will still count towards their diploma as long as their coursework meets IB standards.
However, for IB courses taken during the 2019/2020 school year, there will be information on the diploma indicating students didn't take summative exams in those subjects. The exact wording and how it will appear on diplomas are still being worked out.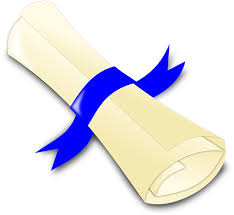 Will Colleges Still Award College Credit for 2019/2020 IB Classes?
Colleges usually award credit based on IB exam scores, and since there will be no summative exams this May, does that mean students can't get college credit for those IB classes?
There is no definitive answer to this yet, although IB stated that they made their decision to cancel exams this May with the support of universities. We expect that colleges will offer college credit based on the grade you got in IB courses this year, in lieu of exam scores. Colleges generally don't penalize students for events beyond their control, and everyone is very aware of how difficult traditional learning and teaching has become as a result of the massive global shutdown of schools.
Colleges will likely post their IB acceptance policies in the coming weeks to provide more clarification. If you're not a graduating senior and a school you're interested in ends up not offering college credit for IB courses taken this year, you also have the option to take your IB exams in November 2020.
Frequently Asked Questions About IB COVID-19 Changes
IB's response to the coronavirus is still evolving, but below are answers to commonly asked questions in regards to COVID-19 changes to IB exams and classes.
If my school hasn't been shut down, can I still take an IB exam in May?
No. No IB exams will be offered in any country in May 2020.
Can I defer my IB exam and take it during the November 2020 exam session?
Yes, students can defer their IB exams to November 2020 if they prefer.
How will IB grades work since there are no summative exams?
IB leaves this decision up to schools, but they recommend teachers use predictive grades/grades based on the student's work in class.
What are the deadline extensions for schools that are closed due to COVID-19?
Coursework early component deadline (15 March) extended to 12 April
Internal assessment deadline (20 April) extended to 20 May
MYP personal project and ePortfolio deadline (20 April) extended to 20 May
CAS completion entry deadline (1 June) extended to 3 July
Predicted grade entry for DP, CP and MYP is extended to 1 June
Externally assessed components for film, dance, music, theatre and visual arts extended to 30 May
CP service learning and language development components to 1 June
Language A: literature school-supported, self-taught alternative oral to 30 May
If my school is closed, how will oral language assessments be done?
The IB is advising teachers who need to conduct oral assessments to use video calls. As the IB recommends, students will receive the questions/abstract, be monitored as they review the information for a set amount of time, then conduct the assessment via video with their teacher.
How will students give presentations for DP theory of knowledge (TOK), extended essay (EE) and global politics HL internal assessments if their school is closed?
IB recommends that students give their presentations via video, using a video conference tool such as Skype or Zoom.
Will IB grades still be released on July 5?
At this point, grades are still expected to be released on July 5.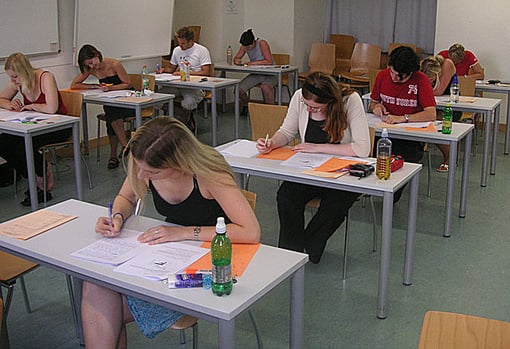 What's Next?
IB exams aren't the only tests being impacted by the coronavirus. Learn how SAT test dates and ACT test dates are being changed as a result of COVID-19.
What are the IB Diploma requirements? Read our guide to learn what the IB curriculum is like and what you need to do to earn a diploma.
What are your options for IB classes? We've compiled a guide to every IB course for you to peruse.
Want to improve your SAT score by 160 points or your ACT score by 4 points? We've written a guide for each test about the top 5 strategies you must be using to have a shot at improving your score. Download it for free now:
Have friends who also need help with test prep?
Share this article!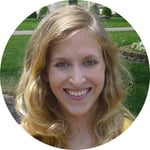 About the Author
Christine graduated from Michigan State University with degrees in Environmental Biology and Geography and received her Master's from Duke University. In high school she scored in the 99th percentile on the SAT and was named a National Merit Finalist. She has taught English and biology in several countries.
Get Free Guides
to Boost Your SAT/ACT