The COVID-19 coronavirus is causing massive changes to the 2019/2020 school year, and one of those changes is how AP exams will be taken this spring. The College Board has made recent updates to the 2020 AP exams, and you can find everything you need to know about them in this guide. We cover if/how the AP exams will be taken, if colleges will still accept these scores, and how you can prepare for the exams with digital resources.
What Changes Have Been Made to AP Exams as a Result of COVID-19?
For the 2020 administration of AP exams, instead of taking a several-hour AP exam at school or a testing center, students will take a 45-minute at home exam that consists only of free-response questions for each AP test. This will only happen for 2020; next year AP exams will return to their usual format. The College Board decided to make this change to both keep students safe during the COVID-19 outbreak but also give students the opportunity to still get AP exam scores. Before announcing these changes, they surveyed roughly 18,000 AP students to see if they still wanted the opportunity to take an AP test; 91% responded that they did.
If you've already registered for AP tests and decide you don't want to take one or more of them, you can cancel and receive a full refund.
What Will the AP Exams Be Like This Year?
This year, most** AP tests will:
Be taken at the student's home
Be taken online
Last 45 minutes
Consist only of free-response questions
Only include questions on topics most classes have covered by early March
Have two testing dates (one sooner for students who want to keep their knowledge fresh, and one later for students who want more time to prepare)
**For AP exams that involve creating and submitting a portfolio (Art and Design, Computer Science Principles, Research, and Seminar) portfolio requirements have been reduced, and the deadlines for them to be submitted have been extended to May 26th, at 11:59PM ET.
As you can see, the College Board has made multiple changes to AP exams in order to make taking the exam as easy as possible for students whose classes have been disrupted by the coronavirus. Instead of taking the exam in-person, it will be taken online and at your home. You can take the AP exams on a computer, tablet, or smartphone, and you can also take photos of handwritten answers and submit those (this can be particularly useful if you need to work out equations or draw diagrams). You'll also choose one of two testing dates (the testing schedule will be released by April 3) for each exam.
Exams will still be scored on the traditional scale of 1-5, although there will be no subscores for exams like Calculus BC and Music Theory.
In an effort to reduce cheating, plagiarism detection tools will be used, and questions will also be chosen that make it more difficult to copy another person's work. There will be different questions for each testing date so that students who choose the later testing date don't benefit from knowing the questions from the earlier testing date.
Test administrators are currently selecting exam questions, and it's not yet known how many questions each AP test will have. It's also not yet known if/how the new test design will impact when you receive AP scores.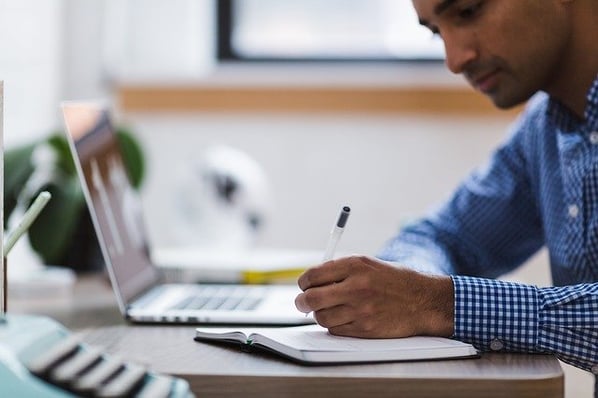 Will Colleges Still Accept These AP Scores?
Because these AP exams are so different from normal AP exams, some students are concerned that, even if they score high on the test, schools won't give them college credit for their scores or see them as impressive as they normally would.
However, the College Board has stated that colleges support their solution and will ensure students still receive college credit for high AP scores from this year's tests. There's also a precedent for this, as previously small groups of students have taken shortened AP exams due to emergency situations, and colleges have still accepted their scores.
It's not surprising colleges are happy to accept these AP scores the same way they do past years' scores. Colleges generally don't penalize students for circumstances beyond their control, and the havoc COVID-19 has wreaked on education systems is definitely one of those circumstances. Colleges understand how difficult it is/will be to teach, learn, and test online, and they don't want to give students another hurdle to overcome by not accepting their AP scores.
Some schools may have students complete additional requirements, such as taking college-administered exams in certain subjects to double-check their knowledge in AP subjects they took, but we expect most (if not all) schools to accept these scores the way they would any other AP scores.
How Can You Prepare for AP Tests During the Coronavirus?
Just because these AP exams will be shorter and taken at home doesn't mean they'll be easy. Most students say the free-response questions are the hardest part of any AP test, and you can bet the exam administrators are being careful to choose questions you can't easily answer just by flipping through your notes. You should also expect there to be some time pressure and the need to work quickly to answer all the questions in time. You should take these AP exams as seriously as you would regular AP tests. And that will likely require studying.
Fortunately, the College Board is coming to the rescue again to help you prep for AP tests. Beginning March 25, they'll offer free, live AP classes given by AP teachers. These classes are optional, and you can watch them anytime once they're up on the AP YouTube channel. You can also check out the daily schedule of videos for different AP courses.
Beyond the College Board's videos and your teacher's resources, there are other ways to prepare for AP exams.
You should absolutely take practice tests to prepare for the AP exams (although you only need to worry about free-response questions this year). The College Board has past free-response questions available online for almost all AP exams; Google "AP [course name] College Board free response questions" to find them. They're a great resource to use because you'll see what official test questions are like and how they're graded. We've also compiled the best practice tests for each of the following exams:
Review books are also one of the most useful resources for scoring high on AP tests. You can check out reviews on Amazon as well as read our guides to the best prep books for these AP exams:
Summary: AP Exam Changes Due to the Coronavirus
Even with shutdowns and school closures caused by COVID-19, AP exams are still going on this year, albeit with major changes. For 2020, AP exams will be taken online and at home, last 45 minutes, and consist only of free-response questions. Despite their abbreviated length, these tests will still be challenging, and we highly recommend preparing seriously for them. You can use the College Board's new online resources, as well as our guides and other outside materials.
What's Next?
AP exams aren't the only tests being impacted by the coronavirus. Learn how SAT test dates and ACT test dates are being changed as a result of COVID-19.
Fortunately, your AP exam scores will still be accepted by colleges this year. Read our guide to learn how AP credit works at different colleges.
Want to give yourself a break next year? Learn what the easiest AP exams and classes are.
Have friends who also need help with test prep?
Share this article!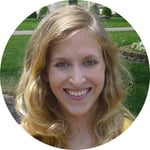 About the Author
Christine graduated from Michigan State University with degrees in Environmental Biology and Geography and received her Master's from Duke University. In high school she scored in the 99th percentile on the SAT and was named a National Merit Finalist. She has taught English and biology in several countries.
Get Free Guides
to Boost Your SAT/ACT