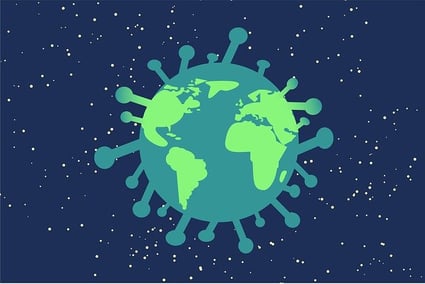 As the ramifications of the COVID-19 pandemic continue to spill over from one week to the next, some pre-collegiate summer programs for high school students are announcing changes. Because of social distancing measures and temporary university closures, some summer programs are making the difficult decision to cancel or reformat their programs for an online environment.
How do you know if your program has been affected? And what do you do if these changes apply to your summer program? To help you stay abreast of these changes, we've put together a quick guide to what to do if your summer program has been affected by COVID-19. We'll also provide updates on the current status of 12 popular summer programs.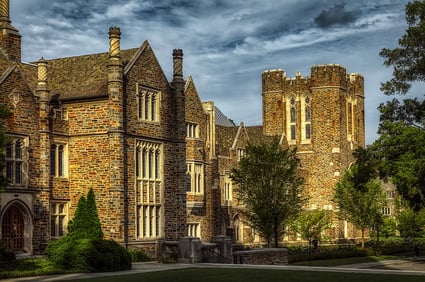 Many top-tier summer programs, including the Duke TIP, are being restructured or cancelled due to COVID-19. Here are updates on the 12 top summer programs for high school students in the US.
Status Update on 12 Popular Summer Programs
Many top high school summer programs have released statements on their response to the COVID-19 pandemic. Keep reading to learn how 12 of the top summer programs are handling the pandemic and what their response means for attendees.
Unfortunately, we're starting our list off with bad news: Duke University has decided to cancel the Duke TIP Summer Studies program and other residential summer programs. These cancellations apply to all three summer sessions, which run from June 7 - June 27, 2020, June 14 - July 4, 2020, and July 5 - July 25, 2020.
As of right now, there aren't many details on the program website, but it does state that emails will be sent to all families explaining their options given the cancellations. The program promises to provide more information as details are confirmed with the university.
Rather than cancel these programs entirely, Stanford has decided to offer an online alternative to their summer institutes and summer college during Summer 2020 instead. This change applies to all of Stanford's pre-collegiate summer programs.
The program is still ironing out the details of the online alternatives, including session dates, course offerings, revised tuition cost, and other important information. Plans for these aspects of the online alternatives will be posted online at the link above.
At the moment, the SIG website's most recent update states that it will continue to accept and enroll students in its summer programs. This statement is not meant to guarantee that SIG 2020 programs will proceed as normal this summer. Rather, the program is still monitoring the situation with COVID-19 and will make a decision about the program's fate in the future.
The SIG website also provides a list of COVID-19 related precautions that the program will take for student participants, including a health examination and daily monitoring for symptoms. Those who exhibit symptoms will not be allowed to continue their participation in the program.
Knowing that many families and students are being affected by COVID-19 right now, the SIG program will announce further registration and on-campus precautions for participants as program dates near. These will be posted on their website, too.
Brown University is still planning to host all of its pre-college summer programs as scheduled at this time, including a range of non-credit courses offered through Summer@Brown. However, their website notes that they are prepared to respond to the COVID-19 situation in new ways if necessary. In other words, the program may cancel or switch to a new format in the future depending on how the pandemic progresses.
To stay up-to-date on the status of Summer@Brown, the program encourages students to visit their Pre-College COVID-19 web page. The program also notes that it will communicate directly with students and parents if the status of the program scheduling changes.
One important detail already posted on the COVID-19 information page is that, should the programs be cancelled, program deposit and fees already paid will be refunded (note that this does not include the application fee or international fee).

The Stanford SUMaC camp is officially cancelled for 2020. However, the program is currently exploring a way to offer the camp online. Make sure to keep checking the program's website for updates! (King of Hearts / Wikimedia)
Like the other Stanford pre-collegiate summer programs, SUMaC has been cancelled for Summer 2020 due to COVID-19. However, Stanford is currently exploring possibilities for an online alternative to the residential SUMaC program that's usually held over the summer.
The program's Novel Coronavirus (COVID-19) Information page is the place to go for updates to plans for SUMaC and release of new information about how program participants will be impacted. At this time, program dates and schedule and revised tuition costs have not yet been determined.
The Telluride Association's website currently has no updates or statements regarding COVID-19 whatsoever. However, Cornell's summer programs page states that all on-campus programs slated to begin before July 12 are cancelled. There's a possibility that the cancelled programs will be converted to online offerings, but these plans are still up in the air. As of now, summer programs begin on or after July 12 will proceed as originally planned.
Cornell notes that they will be in touch with registered students about their options as soon as possible. To find updates on the program during this season, it's important to check both the Telluride Association Website and Cornell's Precollege Studies updates to see how these summer programs will respond to COVID-19.
The most recent update to LaunchX's Coronavirus page states that, as of now, all summer programs are planning to continue as scheduled. The program notes that it will continue to closely monitor the situation with COVID-19, communicate with its host universities, and prioritize the safety of young entrepreneurs.
LaunchX promises to provide proactive and timely updates if changes are made to their summer programs. To keep up with their plans, check the program's Coronavirus page periodically.
On March 20, MIT announced its cancellation of all summer programs for high school students, including this year's Research Science Institute. The website notes that the program's sponsor, the Center for Excellence in Education (CEE), will be in touch with students and families to share details about the program's cancellation. Look for communication from them for more details about the cancellation.
The program indicates that plans for online programming and other activities are in the works, but as of yet, there's no solid plan for how these might be implemented. Until then, keep checking the RSI website for details.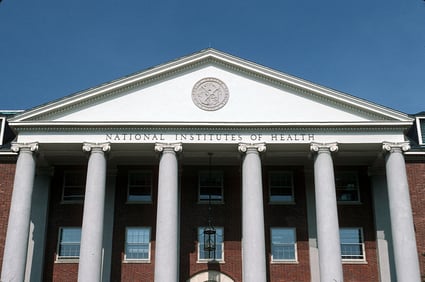 Unfortunately, the National Institutes of Health SIP has been cancelled for 2020.
It's a bit difficult to find without doing some scrolling, but the Office of Intramural Training and Education's coronavirus info page posted an announcement on March 19 stating that all summer internship programs have been cancelled. The announcement states that the NIH has been in communication with all program applicants notifying them of this decision. All HS-SIP application portals have been closed as well.
The announcement also mentions that the Office of Intramural Research (OITE) is currently working to provide a series of online educational offerings for students at all levels. These offerings will focus on scientific work at the NIH and career and professional development topics. More information about online offerings will be provided at a later date, but in the meantime, the announcement instructs applicants to email questions or concerns to sharon.milgram@nih.gov.
On March 30, Carnegie Mellon announced that all university summer programs will be moving to online and remote operations for Summer 2020. The announcement specifically notes that additional details will be sent directly to those enrolled in the university's pre-college programs, which includes SAMS.
At this time, the SAMS webpage has not been updated with information regarding COVID-19, but enrolled students should check back frequently in anticipation of future updates.
Notre Dame is still determining its course of action where summer programming is concerned during the COVID-19 pandemic. At this time, the university's Office of Precollege Programs indicates that cancellation is a possibility.
The program states that updates to Leadership Seminars will be posted on this webpage, and time-sensitive information will be sent straight to students and families via email. Additionally, the program promises to refund 100% of tuition, including deposits, if cancellation of Leadership Seminars is determined to be the best course of action at any point prior to the first day of the program.
Princeton still plans to host the Summer Journalism Program on July 31st as of right now. If these plans change, all applicants will be notified and updated. At this time, the most important changes to the Summer Journalism Programs actually apply to the application process, which does not close until early May.
The Summer Journalism Program's FAQs page provides the most helpful information about how the application process has been altered due to COVID-19 concerns. For instance, the program is now allowing students invited to Round 2 of the application process to submit required official documents electronically rather than via regular mail. Students selected for this round will have received an email with specific instructions on electronic document submission.
Admissions decisions are typically sent to Summer Journalism Program applicants by mid-May, but the program notes that delays to admissions decisions are possible. Updates will be sent to applicants if there are any changes to the timeline for admissions decision notifications. Applicants are encouraged to contact the program at psjp@princeton.edu with questions and concerns during this time.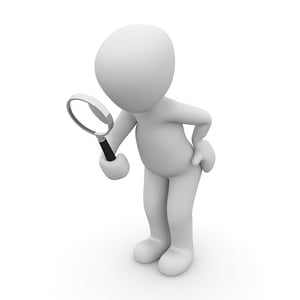 To figure out if your summer program has been affected by COVID-19, you'll need to do a bit of detective work.
How to Learn If Your Summer Program Has Been Affected by COVID-19
Trying to keep up with all the changes to your school work, SAT/ACT test dates, and summer programs can feel overwhelming. That's why we've boiled the process down to five easy-to-follow steps.
Step 1: Check Your Program's Website
Most summer programs that are closely monitoring the COVID-19 pandemic are updating their websites with the most current information about how the program is being affected by the situation. It's likely that most programs will be posting multiple updates due to the unpredictability of the effects of COVID-19, so it's important to check your program's website weekly.
When you head over to your program's website to check for updates, keep an eye out for a link to a webpage that's specifically dedicated to providing COVID-19 updates. Many programs are opting to redirect students and parents to a special coronavirus page rather than post updates on their main page or homepage.
It's also important to keep in mind that programs are adjusting their plans pretty regularly. Even if you think your program won't be cancelled, it's still important to check for new updates to the program website frequently.
Step 2: Make Sure Your Email Is Up to Date--and Check It Frequently
When you check your program's website, it will probably tell you to check your email in the coming weeks for more detailed updates on how COVID-19 is affecting your summer program.
Some of the information that is being provided on program websites is a bit vague and may not answer your more detailed questions about what you can expect to happen if your program is cancelled or moved online. Many programs are promising to send an email to applicants and/or participants with additional information about cancellation decisions or transitioning the program to an online format once they have the details ironed out.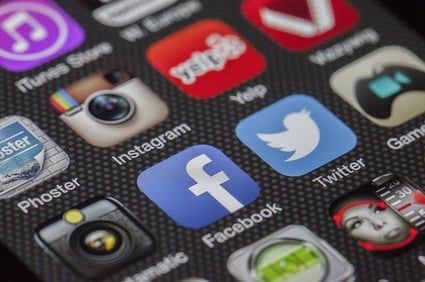 Step 3: Follow Your Summer Program on Social Media
Another way to stay up-to-date on your summer program's plans in response to COVID-19 is by following their social media pages. Many programs have already posted updates regarding COVID-19 on Instagram, including Duke TIP, LaunchX, and Notre Dame Leadership Seminars. Other programs, like Summer Institute for the Gifted (SIG), have directed Instagram followers to a link in their bio for updates on COVID-19.
Scrolling past an update in your newsfeed may feel like an easier way to get the info you need than trying to navigate around a website. Though it's totally fine to use social media as a main point of contact for updates on your summer program, it's important to check the information you find on social media against your program's website and emails you receive to make sure the info you have is the most current.
Also keep in mind that some programs aren't consistent with social media updates. If you haven't seen activity on their pages in awhile, be sure to check other places for information.
Step 4: Call Your Program Coordinator's Office
While this will probably be rare, there are going to be some summer programs that just haven't posted a definitive statement about how they will respond to COVID-19. Some programs might be waiting to see what happens over the next several weeks before making the decision to cancel or alter the format of their program.
For applicants and participants, that doesn't leave much time for planning. If you haven't found any updates from your summer program on their website, social media, or via email by a month till the start date of your program, call the program coordinator's office to ask for information. Keep in mind that programs housed on campuses may have moved to a work-from-home format, so it could take a few days before someone returns your call.
Alternatively, if you're aware that your program has a time-sensitive reimbursement policy (for things like enrollment fees or tuition), be sure to contact the program coordinator's office well before the cut-off date for reimbursements. You definitely don't want to miss out on a refund!
Step 5: Rinse and Repeat
Just because your summer program isn't cancelled now doesn't mean it won't get cancelled in the future. That's why you need to be diligent about following up on the information you have (or haven't!) received.
If you haven't been updated by your program—or if you've spoken to your program's coordinators and they haven't made any decisions yet—you should repeat the above steps every three weeks or so. The sooner you find out about changes, the sooner you can get a refund, prepare for an online experience, or make alternative arrangements for your summer vacation.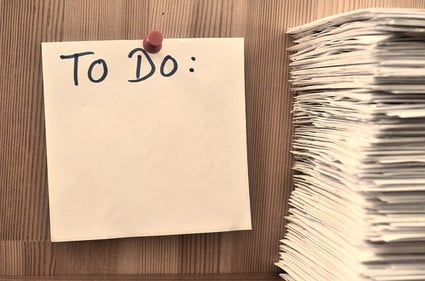 Summary: How to Monitor the Status of Your Summer Program During COVID-19
Many summer programs are taking similar approaches to monitoring the COVID-19 situation and making decisions about how to proceed with summer programming in light of changing conditions. In general, if you want to keep a close eye on how your summer program is being affected by COVID-19, it's important to do the following:
Follow your program's social media pages, since updates will likely be shared there
Check the program's website weekly for announcements
Make sure your email address is current in the program's database
Sign up for your program's digital newsletter, if offered
Contact your program by phone if you have not received any updates within 4 weeks of the program's start date
Summer programs are doing their best to respond proactively to COVID-19. To ensure that you have all the information you need in order to navigate your place in the situation, it's crucial that you be proactive as well.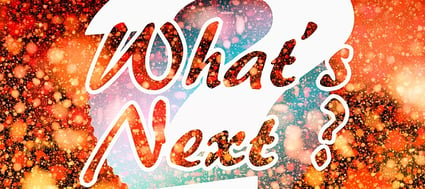 Now What?
If you're applying for college, you may have been planning to take the SAT in the near future. But COVID-19 has led to the cancellation of some of the SAT 2020 test dates. You can check test date cancellations and get more information about what to do if your date has cancelled here.
Unfortunately, the same is true for ACT test takers. Some ACT 2020 test dates have been cancelled or rescheduled as a result of the coronavirus pandemic, too. But don't worry: you can get all the information you need about cancellations, rescheduling, and getting a refund here.
While AP tests haven't been cancelled, the format has been changed to an online exam. Get all the details, as well as expert tips on how to adjust the way you prepare for the exam, here.
Want to improve your SAT score by 160 points or your ACT score by 4 points? We've written a guide for each test about the top 5 strategies you must be using to have a shot at improving your score. Download it for free now:
Have friends who also need help with test prep?
Share this article!
About the Author
Ashley Sufflé Robinson has a Ph.D. in 19th Century English Literature. As a content writer for PrepScholar, Ashley is passionate about giving college-bound students the in-depth information they need to get into the school of their dreams.
Get Free Guides
to Boost Your SAT/ACT