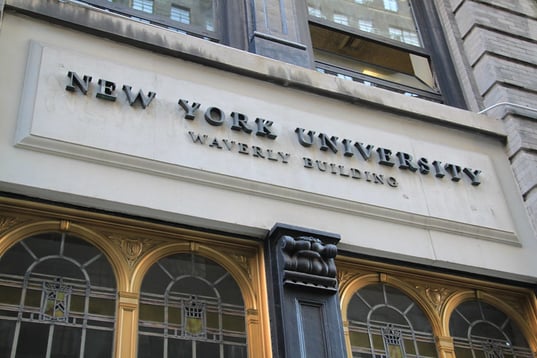 New York University, or NYU, is a big school with more than 50,000 students and 18 schools and colleges. It's also pretty tough to get into—only 16% of students who applied to NYU in 2018 were accepted.
If NYU is your dream school, don't lose hope: you can get in as long as you start working toward your goal as soon as possible. Along with focusing on your extracurriculars and grade point average, you'll want to make sure you're acing your standardized tests, too! Does NYU require the SAT essay?
But NYU's testing policy can be a little confusing. In this article, we'll give you an overview of NYU's standardized test requirements. Specifically, we'll take a closer look at whether NYU requires you to submit the SAT essay.
Let's get started!
Feature Image: Benjamin Kraft / Flickr
UPDATE: SAT Essay No Longer Offered
In January 2021, the College Board announced that after June 2021, it would no longer offer the Essay portion of the SAT (except at schools who opt in during School Day Testing). It is now no longer possible to take the SAT Essay, unless your school is one of the small number who choose to offer it during SAT School Day Testing.
While most colleges had already made SAT Essay scores optional, this move by the College Board means no colleges now require the SAT Essay. It will also likely lead to additional college application changes such not looking at essay scores at all for the SAT or ACT, as well as potentially requiring additional writing samples for placement.
What does the end of the SAT Essay mean for your college applications? Check out our article on the College Board's SAT Essay decision for everything you need to know.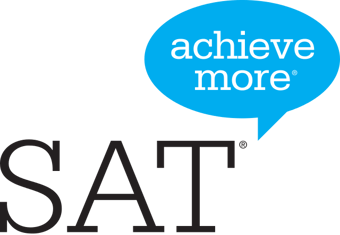 Which SAT Tests Does NYU Require? SAT Essay and More
First things first: NYU doesn't require you to submit the SAT Essay. (It might be a good idea for you to send your SAT Essay scores anyway, but we'll talk about that in a minute.)
In fact, NYU doesn't technically require you to submit the SAT at all! When it comes to your application, NYU gives you options about which tests you can submit. In order to qualify for admission, students must submit one of the following:


That's a lot of options! The great thing about this policy is that it lets you submit your best work. For example, if you scored 5s on three of your AP exams, but your SAT score is a little lower than you'd like, you can choose to submit your AP scores instead.
The important thing is to submit the set of scores that helps show the admissions committee that you're an excellent student. You want your test scores to help you stand out from the crowd!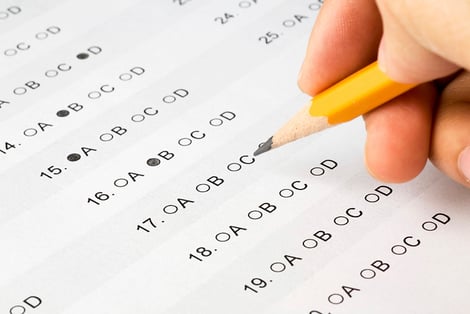 (Alberto G. / Flickr)
NYU's SAT Requirements
If you're wondering "Does New York University require the SAT essay," then you've probably already taken (or are planning on taking) the SAT. If you have, you may want to submit your SAT score as part of your NYU application.
But before you do that, it's probably a good idea to see how your SAT score stacks up to the competition. You can find the average scores for the middle 50% of admitted NYU students in the chart below.
| | |
| --- | --- |
| SAT Exam Portion | Scores for Middle 50% of Incoming Freshmen Students |
| Reading and Writing | 660 to 740 |
| Math | 670 to 790 |
| SAT Composite | 1350 to 1530 |
Okay, so what do these scores mean, exactly? To explain, let's take a closer look at the SAT Composite score. The table tells us that the middle 50% of admitted NYU students scored between a 1350 and a 1530 on their SAT. That means 75% of incoming NYU students scored 1350 or higher on their Composite SAT. Considering that the average Composite SAT score in 2018 was a 1059, you'll have to do considerably better than average if you want a good shot at getting into NYU.
One last note about NYU and the SAT: NYU doesn't superscore the SAT, but they do allow you to choose which scores to send. So if you take the SAT multiple times, you can select which scores to send using Score Choice. NYU will only review the highest SAT scores you submit!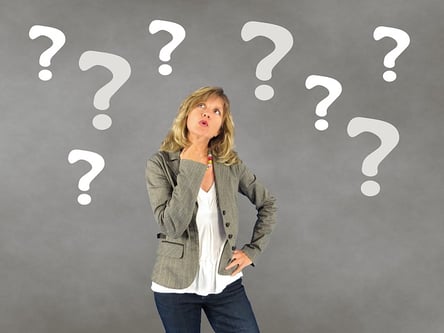 Will Submitting Your SAT Essay Scores Help You Get Into NYU?
Now that we've looked at NYU's SAT requirements, let's talk a little more about the SAT Essay itself.
According to the NYU Undergraduate Admissions, it's always a good idea to submit high test scores that will help the admissions committee get a better sense of you as a student. In other words, if you've already taken the writing portion of the SAT and you scored well, it's a good idea to submit the scores to NYU.
It can be especially helpful to submit your essay scores if you're entering a program where written communication is key. So if you had excellent scores on the SAT Essay test and you want to major in a subject like English, Communications, or History, it's a great idea to send your SAT Essay scores. Remember: the goal is for you to show that you're one of the best applicants out there...and a stellar SAT Essay score can help you stand out.
So when shouldn't you submit your SAT Essay scores? If you took the SAT essay exam and made average to below-average scores, it's best to leave them off of your application. Keep in mind that NYU is a very competitive school—you want to show admissions counselors that you're the cream of the crop!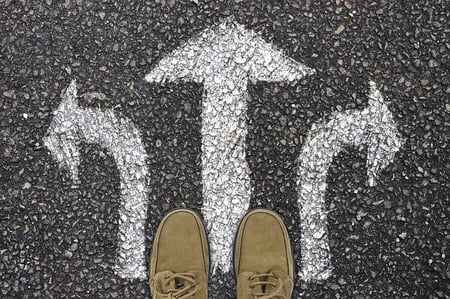 What's Next?
If you want to get into NYU, you're going to have to put in the work. One way to get started is by researching the school itself. Getting to know NYU, its departments, its faculty, and what the school offers students is an important step in tailoring your application. A good place to begin your research is with our overviews of NYU's admissions policies and test score requirements.
Once you finish reading those, read through our guide to getting into NYU. Now you know NYU doesn't require the SAT essay, and our expert advice will give you the edge you need to stand out from the competition.
From there, it's time to start working on your NYU admissions essay. (Yes, you should start now!) It's one of the best tools you have to show admissions counselors that they should choose you. Learn more about how to write a killer "Why NYU?" essay here.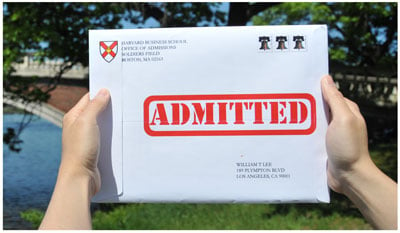 Want to get into Harvard or your personal top choice college?
We can help. PrepScholar Admissions is the world's best admissions consulting service. We combine world-class admissions counselors with our data-driven, proprietary admissions strategies. We've overseen thousands of students get into their top choice schools, from state colleges to the Ivy League.
Learn more about PrepScholar Admissions to maximize your chance of getting in.
Have friends who also need help with test prep?
Share this article!
About the Author
Ashley Sufflé Robinson has a Ph.D. in 19th Century English Literature. As a content writer for PrepScholar, Ashley is passionate about giving college-bound students the in-depth information they need to get into the school of their dreams.
Get Free Guides
to Boost Your SAT/ACT