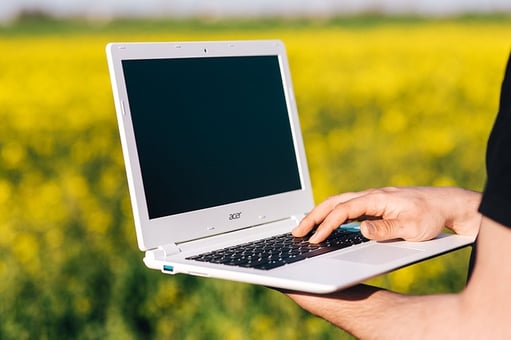 Oftentimes the most stressful part about the PSAT isn't actually taking it but rather waiting for your scores to come out. How nice it would be if you didn't have to wait six to eight weeks for your PSAT scores! But is it possible to get early PSAT scores, well before the official release date?
We'll answer this question here and tell you when PSAT scores typically come out. We will also give you some tips for what you can do in the meantime as you wait for your scores.
When Are PSAT Scores Usually Released?
PSAT scores are typically released online to test takers in early December, six to eight weeks after the exam (which is always in October/November).
For last year's PSAT, scores were released December 9-11, 2019. The exact date on which students received their scores depended on what region of the United States they took the test in.
While the College Board has yet to finalize the score release schedule for the upcoming 2020 PSAT, we predict that PSAT scores will come out around December 7-9, 2020.
Be aware that your guidance counselor and school will be able to see your PSAT scores one week earlier than you. For the upcoming PSAT, this means they'll get your scores around November 30, 2020.
International test takers outside the United States can expect to get their PSAT scores right around the same time as domestic test takers—most likely December 8, 2020.
Can You Get PSAT Scores Early?
PSAT scores normally come out in December, but is it possible to get PSAT scores early? The short answer is no, it's not possible.
All PSAT scores are released at the same time (give or take a day or two), so there's no way for any test taker to access their score report before the designated score release time frame.
In past years, some students online, especially on Reddit, have claimed to have been able to see early PSAT scores due to a glitch on the College Board website, but these glitches (if they ever actually occurred) have all been fixed and shouldn't happen again.
Additionally, some websites claim to have the ability to get you early PSAT scores, usually for a fee. Mostly, they guarantee that you'll be able to access your PSAT scores on the first official score release date (so, December 9 for the 2019 PSAT). The exact way this works is fuzzy, but it generally has something to do with using a server in a state where PSAT scores have already been released.
Even if this works, though, is it really worth it to get one- or two-day early PSAT scores? (I'd say no.)
Finally (and as you know), your guidance counselor and school will receive your PSAT scores a week earlier than you, but this doesn't mean you can ask them to show you your scores!
The point is that early PSAT scores are simply not a thing—you must wait for your score report like everyone else.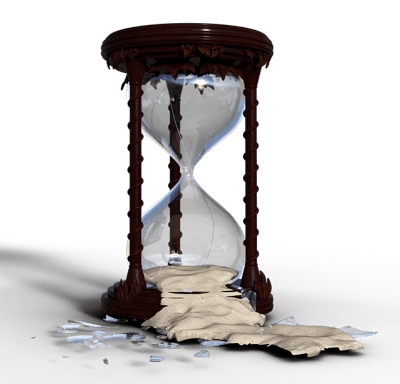 Sometimes all you wanna do is break the hourglass.
Waiting for PSAT Scores? 5 Steps to Take in the Meantime
Since there are six to eight weeks between the PSAT and when you actually get your PSAT scores, it's a good idea to use this in-between time wisely. Here are some tips on what you can do as you wait for your PSAT scores.
#1: Find Out the Exact Day PSAT Scores Will Be Released
PSAT scores are typically released over a three-day span in early December, with exact release dates varying depending on what state you took the test in. As you wait for your scores, check the College Board's score release schedule and map to see when scores will come out for your region.
For example, students who took the 2019 PSAT in New England got their scores the earliest, while those who took it in the South received their scores on the last possible date.
Once you've checked the score release schedule, you can write a reminder on a calendar that tells you when to access your PSAT score report online.
#2: Make Sure You Can Access Your College Board Account
You don't want to struggle to remember the password to your College Board account the day your PSAT scores come out, so be sure you can log on to your account ahead of time without issue.
I recommend either saving your password in your internet browser or writing it down, especially if you're prone to forgetting it!
#3: Start Studying for the SAT (or ACT)
Although the PSAT is over, you're not done with test taking just yet—if you're a junior, it's advised that you take your first SAT or ACT in the fall. This way, you'll have plenty of options for test dates should you want to retake the SAT/ACT in the spring or summer before your senior year.
It might sound intimidating to have all these standardized tests going on at once, but remember that the PSAT is essentially the same test as the SAT—just slightly shorter and easier. As such, you won't need to change your prep methods much (if at all).
For SAT study tips and resources, check out our ultimate SAT study guide.
#4: Look Up the National Merit Score Cutoffs (If You're a Junior)
If you're a junior hoping to get a high PSAT score so you can qualify for National Merit, then take this time to get a sense of what Selection Index score you'll need to be eligible for this esteemed scholarship competition.
The Selection Index score uses a scale of 48-228 and is calculated based on your cumulative PSAT score (which uses a scale of 320-1520).
The top 1% of test takers (juniors only—sophomores are ineligible), or about 16,000 students, are named National Merit Semifinalists and are in the running to become Finalists and win scholarship money. Meanwhile, the top 3-4% of students are named Commended Students.
The Selection Index you'll need to qualify as a National Merit Semifinalist varies slightly each year depending on the state, with some states requiring scores as low as 212 (e.g., North Dakota and Wyoming) and others requiring scores as high as 223 (e.g., Massachusetts and Washington, DC). Here's a list of last year's qualifying scores and this year's predictions.
Remember that even if you think you got a qualifying Selection Index score, you won't know for sure whether you're a Semifinalist until you receive a letter directly from the National Merit Scholarship Corporation; these letters are usually sent out in September your senior year.
#5: Be Patient, Even If Scores Are Delayed
Finally, if your PSAT scores are ever delayed for whatever reason—maybe the College Board is experiencing technical problems, for example—it's best to be patient and keep waiting.
Any delays in PSAT score release times will have no negative effect on your eligibility for National Merit or any other scholarships you're applying for that require PSAT scores. So don't worry and just sit tight as the College Board works on getting them out!
Key Takeaways: Early Scores PSAT
The PSAT is administered every year in October/November, with scores released online to students in December. For 2020, PSAT scores are expected to come out around December 7-9, 2020.
Can you get PSAT scores early, though? In other words, are early PSAT scores even possible?
Unfortunately, there's no way to get PSAT scores early.
The only time this has happened is when the College Board experienced some glitches in its online system, allowing students to gain access to their score reports a couple of weeks before they were officially released.
Since then, however, the College Board has patched these issues, so it's unlikely to happen again—you'll simply need to wait for your PSAT scores like everyone else.
Though you might be able to get access to your PSAT scores a day or two early by paying a website or company to help you out, it's likely not worth the money (and definitely isn't guaranteed).
In the meantime, here are some things you can do as you wait for your scores:
Find out exactly when your PSAT scores will be released (this varies by state)
Make sure you can access and log in to your College Board account
Start studying for the SAT/ACT

—

we suggest taking your first SAT in the fall of your junior year
Look up National Merit Selection Index score cutoffs (if you're a junior) to see what you need
If PSAT scores are ever delayed, be patient

—late scores w

on't affect your scholarship chances
Ultimately, even though early PSAT scores aren't possible, you can still make the most of your time between test day and score-release day!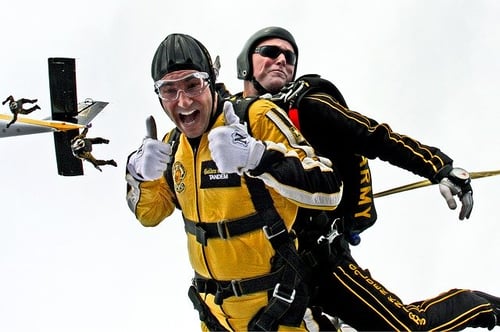 Six to eight weeks is plenty of time to pick up a new extreme hobby!
What's Next?
Want to learn more about the PSAT and what it's for? Then check out our comprehensive guide to the PSAT and learn how to register for it.
How does scoring work on the PSAT? You might be surprised to learn that it's pretty close to how it works on the SAT. Let our guides teach you all about PSAT scoring and the PSAT score range.
Aiming for a high—maybe even perfect—PSAT score? Our step-by-step guides show you how to prep effectively for the PSAT and how to become a National Merit Semifinalist.
Disappointed with your PSAT performance? Want to improve your PSAT score by 150 points? We have the industry's leading PSAT prep program. Built by Harvard grads and SAT full scorers, the program learns your strengths and weaknesses through advanced statistics, then customizes your prep program to you so you get the most effective prep possible.
Check out our 5-day free trial today:
Have friends who also need help with test prep?
Share this article!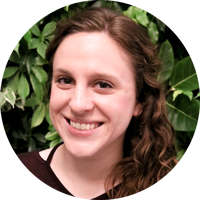 About the Author
Hannah received her MA in Japanese Studies from the University of Michigan and holds a bachelor's degree from the University of Southern California. From 2013 to 2015, she taught English in Japan via the JET Program. She is passionate about education, writing, and travel.
Get Free Guides
to Boost Your SAT/ACT