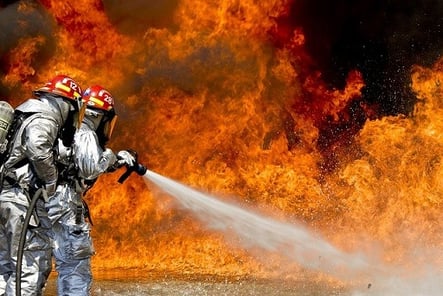 Wondering how to become a firefighter? It takes more than just filling out an application and showing you can keep your cool under pressure. There are multiple steps to becoming a firefighter, and, because the process can be highly competitive, it's important to have a plan ahead of time so that you meet all the deadlines and create the strongest application possible. This in-depth guide will answer all your questions about how to become a firefighter, including how long it takes to become a firefighter, all the firefighter requirements you must meet, and the seven steps for becoming a firefighter.
How Much Do Firefighters Make?
How much do firefighters make? According to the U.S. Bureau of Labor Statistics, in 2019, the median salary for firefighters was $50,850. Additionally, the field is expected to grow an average of 6% from 2019-2029. Average career growth is only about 3-5%, so this means demand for firefighters is expected to be slightly above average. This means that there will continue to be a lot of job openings for aspiring firefighters. However, as you'll read further on in this guide, there are often many more applicants than there are open spots at fire academies, so you still need to create as strong an application as possible.
7 Steps to Becoming a Firefighter
How long does it take to become a firefighter? It depends largely on which fire department you apply and get accepted to. The fire academy itself can be completed as quickly as a few months, but, before then, you'll need to be in shape and have completed the necessary education. If you're starting from scratch, expect about two years before you can become a firefighter. Here are the seven steps you'll need to follow to get there.
#1: Meet the Basic Requirements
Before you begin embarking on a firefighting career, make sure you meet the basic requirements. These will vary based on state, and sometimes individual fire departments, but many have requirements for age, education, and other qualifications. Below are some common basic requirements. Always double-check with the specific fire department you're interested in about what they require.
Be between 18/21 and 35 years old
Have a high school diploma or GED
Have a driver's license
Be able to pass a drug test and background check
#2: Be Physically Fit
Firefighting is an incredibly physical job, so you'll need to be in good shape, both in terms of cardio and strength. Before you officially become a firefighter, candidates must pass the CPAT (Candidate Physical Ability Test) which consists of:
Stair climb (weighted with gear and equipment)
Hose drag
Equipment carry
Ladder raise and extension
Forcible entry (use a sledgehammer to hit a target)
Search (crawling through a tunnel maze)
Rescue drag (carry out 165-pound mannequin)
Ceiling breach and pull
If you get a spot at a fire academy (see step #5) you'll be taught the skills needed to complete these tasks, but you'll need strength and stamina as well. These can take a while to build up to the high level required of firefighters, so begin your exercise regime early on in the process. If you're looking for an exercise regime, the Chicago Fire Department Bureau has a highly-detailed workout plan aspiring firefighters are recommended to follow.
#3: Get the Proper Education
There's no one degree or certificate you must have in order to qualify as a firefighter, but there are several options that are most common. Many candidates will either get a Certificate in Fire Experience, which can take up to a year to complete, or an Associate Degree in Fire Science, which typically takes two years to complete (full-time for both estimates). Both of these programs are commonly available at community colleges, and both focus on topics such as industrial safety, fire prevention, investigation of fire, hazardous materials, and public education. The courses combine a mixture of classroom and hands-on training to prepare you for firefighter skills and safety. The course you decide to complete depends on the expectations of the department where you want to work. If most of their successful firefighter applicants have an Associate's Degree, then you should aim for one as well. If most have just a certificate, it may be fine for you to get the shorter degree, although if applicant spots are competitive (which they often are), getting an Associate's may help you stand out from the crowd.
The other education you want to get is your Emergency Medical Technician (EMT) certification. This is often required to join a Fire Academy as well as work as a volunteer firefighter, so you'll want to get it fairly early on in the process. You can also often get this certificate at community colleges, and some community and/or health centers also offer certification. EMT certification can typically be completed in a few months, and it involves a lot of classroom and hands-on learning of life-saving medical care. After you complete the necessary exams and training hours, you'll be certified to work as a paramedic. Even though many people may not initially consider EMT work when they decide to become a firefighter, lifesaving care is a major part of the job, and many fire departments don't hire people who haven't completed EMT training. Sometimes you can get away with just CPR training, but since you'll often face a lot of competition getting a spot in a fire academy, your safest bet is to have as much training as possible.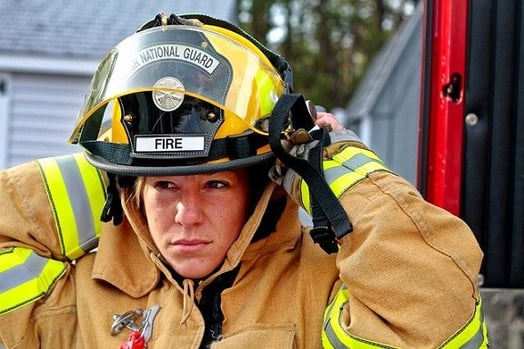 #4: Get Volunteer Firefighting Experience
In order to be a well-qualified applicant to fire academy programs, you also need volunteer firefighting experience. For most fire departments, volunteer experience isn't technically required to be hired, but because spots at the academy can be so competitive, it's often an essential step because it gets you connected to the local firefighting community and is a way for you to gain important hands-on experience. Most candidates get at least six months of experience, but you'll need to ask around to learn what the norm is in your area.
For this volunteer experience, you might work as a volunteer firefighter and do basically the same work a regular firefighter does (with more supervision), or you may work as an EMT, volunteer during community events, cover desk jobs, and more. The longer you volunteer, the more your duties generally expand as the firefighters trust you more. If you can't get firefighting experience, we recommend getting other volunteer experience, preferably one where you can put your EMT skills to use, to continue to build your knowledge and experience levels.
#5: Apply for a Spot at a Fire Academy
Once you're in tip-top shape, have completed the necessary education, and gotten hands-on experience, you're ready to apply for a spot at a fire academy. This process will vary a lot based on the fire department you're applying to. At some, applications are accepted at any time and looked at quickly, while others only accept applications every year or two. Know what to expect from your department(s) so you're ready to meet any deadlines. This is often the trickiest part of becoming a firefighter, since the process is competitive and lengthy. Here are the different parts you can expect:
Written Exam
Typically about 100 multiple-choice questions on general topics like math, mechanical aptitude, verbal comprehension, map reading, and logic. The test generally doesn't contain questions specifically on EMT or firefighting skills. Fire departments typically make a study guide available to candidates so they know what topics they'll be tested on. The exam may be pass/fail, or you may receive a numeric score for it, which can help with ranking candidates.
Interview
Typically conducted in-person, and is similar to other standard job interviews. Expect to answer questions about your past experiences and your motivation for becoming a firefighter.
Physical Exam
Completed by your doctor to make sure you're healthy enough to work as a firefighter. Often checks eyesight, hearing, and blood pressure, and can include blood and urine tests.
Psychological Exam
Conducted by someone affiliated with the department or an outside mental health expert. Meant to determine that you have the personality traits needed to excel as a firefighter, such as the ability to make decisions under pressure, strong communication skills, and a team player mindset.
Background Check
Also often includes drug testing and a credit check.
Fitness Test
Typically the CPAT exam mentioned in step #2.
Candidates often receive a score for each component of the application, and they're then ranked based on their scores. Starting with top-ranked candidates, they're given spots in an academy based on the number of openings they have. These results are often good for several years, so you may score well but not get a spot until several months or even years later.
This is, without a doubt, the hardest step in the process, and it's where many people abandon their dream of becoming a firefighter. If becoming a firefighter really is your goal, then don't give up, even if you don't meet success right away. Work steadily through the requirements of the application and, if you don't score highly enough at first, work to build up weaker areas of your application by getting more volunteer experience, taking more classes, etc. Also, don't be afraid to ask for guidance on what you can do to increase your odds of getting a spot. Many departments are very open about what you can do to make yourself a stronger candidate.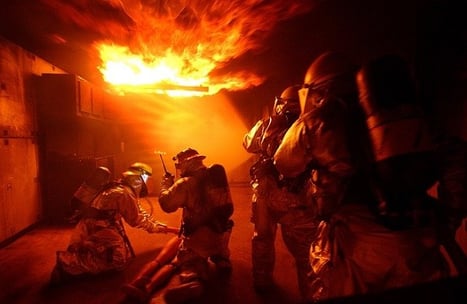 #6: Complete Your Program
You made it in! Now you need to complete the actual firefighting academy. This process will also vary widely depending on your fire department. Some, especially smaller departments, operate their academies only in the evenings/weekends, and current firefighters do all the teaching. At larger departments, you'll be taught full-time in classrooms by instructors whose main job is to train new firefighters. As a result, the length of this step can vary from a few weeks to several months, depending on how many weekly hours of training you complete and how much training your department requires before you can begin your probationary period.
During your time at fire academy, you'll learn all the skills you need to become a firefighter. A lot of it will build on what you learned in your fire science and EMT classes, but you'll have more hands-on opportunities and you'll be trusted to do more. You'll learn how to use different firefighting equipment, how fire departments are organized, fire control and safety techniques, advanced lifesaving skills, and more. There will be regular tests and quizzes you'll need to pass before you can graduate. It's also common for your physical fitness to be assessed regularly.
You'll often work with the full-fledged firefighters in the department as you're now considered "part of the crew."
Cost varies as well, but most fire academies cost several thousand dollars.
#7: Complete Your Probationary Period
After you complete your firefighting program, congratulations! You can now begin working as a firefighter. In many departments, your first year or two will be considered probationary. You're still a full-fledged firefighter, but you'll have more supervision, and you may observe more at first as you continue to build up your skills.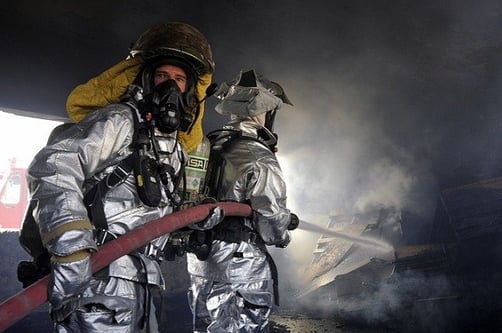 Summary: How to Become a Firefighter
Wondering how to become a firefighter? What are the requirements to be a firefighter? Firefighter requirements will vary depending on where you're applying but, in general, you're expected to have a clean background, have completed some sort of fire science certificate or associate's degree program, be EMT certified, be in good physical shape, and have completed some volunteer firefighting. Spots to get into a fire academy can be competitive, so you'll want to go above and beyond the basic firefighter requirements to give yourself the best shot at being accepted. There are seven key steps to becoming a firefighter:
#1: Meet the basic requirements
#2: Be physically fit
#3: Get the necessary education
#4: Get volunteer firefighting experience
#5: Apply for a spot at a fire academy
#6: Complete your program
#7: Complete your probationary period
What's Next?
Have any $2 bills in your wallet? How much are they worth? Are you secretly sitting on a gold mine? Learn their worth in our complete guide to $2 bills and other rare currency!
Want to get some quick and impressive knowledge? We've compiled 113 of the most fascinating fun facts. We bet something on the list will amaze you!
Interested in learning more about American history? Check out our guide to the 13 American colonies, for a fun, easy-to-understand overview.
Have friends who also need help with test prep?
Share this article!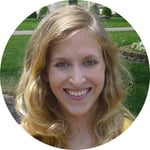 About the Author
Christine graduated from Michigan State University with degrees in Environmental Biology and Geography and received her Master's from Duke University. In high school she scored in the 99th percentile on the SAT and was named a National Merit Finalist. She has taught English and biology in several countries.
Get Free Guides
to Boost Your SAT/ACT