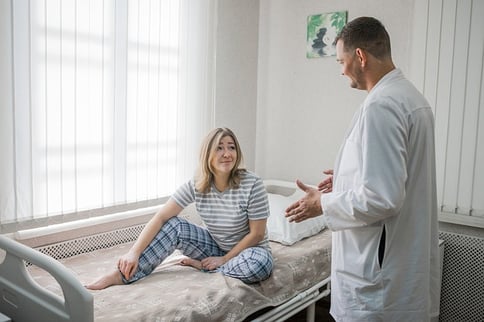 Psychiatrists are medical doctors that specialize in mental health. They often work with patients dealing with complex issues, like substance abuse or trauma. If you want to be a doctor that specializes in helping people that are struggling mentally, then becoming a psychiatrist might be right for you!
But becoming a psychiatrist can be a complicated process! What steps should you take to become a psychiatrist—and when? How long does it take to become a psychiatrist? And how many years of school does it require?
In this article, we'll demystify the process of becoming a psychiatrist and explain:
What a psychiatrist does
The salary and employment outlook for a psychiatrist
Psychiatrist degree requirements and the education needed for becoming a psychiatrist
Other important elements of becoming a psychiatrist, such as internship requirements and clinical hours
To wrap things up, we'll summarize the most important steps to becoming a psychiatrist so you can start thinking about whether this profession is right for you.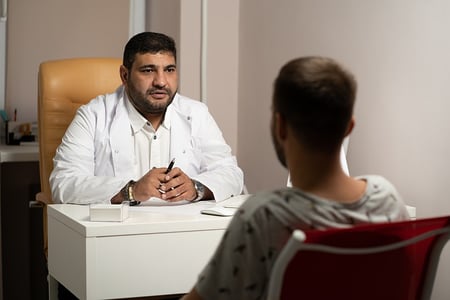 What Is a Psychiatrist, and What Does a Psychiatrist Do?
Psychiatrists are physicians who diagnose, treat, and help prevent mental disorders and illnesses. Just like other doctors, psychiatrists go through a rigorous education that includes going to college, attending medical school, and completing a residency.
As medical doctors, psychiatrists can evaluate a patient's health, make diagnoses, design treatment plans, administer treatment (including psychotherapy) prescribe a variety of drugs, and recommend hospitalizations. The everyday tasks psychiatrists must perform often also include reviewing and updating patient records, writing prescriptions, administering medications, and sending tests to labs.
But psychiatrists don't just work in clinical settings. Some psychiatrists work as researchers, studying the causes of mental illnesses and developing new treatments. Many psychiatric researchers publish journal articles and books that keep other professionals up to date on advancements in psychiatric science. Psychiatrists can also serve as faculty at colleges or medical schools, teaching and training new generations of psychiatrists to enter the workforce.
What's the Difference Between Therapists, Psychologists, and Psychiatrists?
Understanding the difference between specific types of mental health professionals—such as psychiatrists, psychologists, and licensed professional counselors (LPCs)—can be a little tricky. It's especially hard because all three help people struggling with mental illness!
Here's the main difference between psychiatrists, psychologists, and LPCs: psychiatrists are medical doctors, and psychologists and LPCs aren't. While psychologists and LPCs go to graduate school and achieve professional licensure, they aren't required to go to medical school like psychiatrists.
The fact that psychiatrists go to medical school and psychologists/LPCs don't highlights another difference between these professions: psychiatrists can prescribe medicine, and psychologists and LPCs can't. That's because psychiatrists receive additional education that allows them to both prescribe and administer psychoactive medications safely.
One last difference? It takes longer to become a psychiatrist.
So how long does it take to become a psychiatrist, exactly? Most projections estimate that it takes about twelve years to become a psychiatrist. In contrast, it takes about six years to become an LPC, and eight to 10 years to become a psychologist.
Aspiring psychiatrists can expect that timeframe to breakdown as follows:
Four years of undergraduate coursework and pursuit of a bachelor's degree
Four years of medical school
Four years of psychiatric residency following medical school
This breakdown will vary a little from person to person, but in general, you can expect to put in about twelve years before becoming a fully licensed psychiatrist.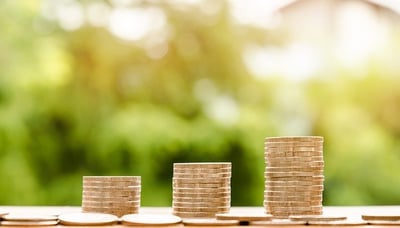 The field of psychiatry is expected to grow by 22 percent in the next 10 years...which means psychiatrists will be in high demand.
Salary and Employment Outlook for Psychiatrists
Salary and employment outlook are both important considerations if you're thinking about becoming a psychiatrist. We'll give you the current stats on both below.
How Much Does a Psychiatrist Make?
When looking at the potential salary for any profession, you have to keep in mind that this can vary based on your location and the industry you work in. According to the U.S. Bureau of Labor Statistics, the average salary for year-round, full-time psychiatrists in the U.S. breaks down as follows:
| | |
| --- | --- |
| Mean Hourly Wage | Mean Annual Wage |
| | |
The U.S. Bureau of Labor Statistics also provides percentile wage estimates for psychiatrists. Here they are:
| | | | | | |
| --- | --- | --- | --- | --- | --- |
| Percentile | 10% | 25% | 50% | 75% | 90% |
| | | | | | |
| | | | | | |
In other words, only 10 percent of all psychiatrists in the U.S. make $75,590 a year or less. At present, the median annual salary for psychiatrists in the U.S. is $208,000, with some psychiatrists making even more than that each year.
There are many industries a psychiatrist can work in, too. The top paying industries for psychiatrists in the U.S. include home health care services, with a mean annual salary of $253,370, and outpatient care centers, with a mean annual salary of $241,820.
What Is the Employment Outlook for a Psychiatrist?
The U.S. Bureau of Labor Statistics projects that an estimated 4,800 jobs will open up between 2018 and 2028 in psychiatry, with 15% growth in jobs for psychiatrists. While these stats don't necessarily guarantee your future employment, it does mean that the outlook is good for prospective job applicants in this area of mental healthcare.
At present, there is a shortage of psychiatrists in the U.S. due to lack of federal funding. This means that there's a need for dedicated practitioners that will stretch into the future, especially since mental health issues in the United States are on the rise.
If you're curious about where psychiatrists are most often employed, look no further than physician's offices, hospitals, outpatient care centers, and local government. These industries have the highest levels of employment for psychiatrists, so chances are you'd apply for jobs in one of these industries once you become a psychiatrist. Psychiatrists can also be found working at colleges and universities, medical schools, and in research facilities.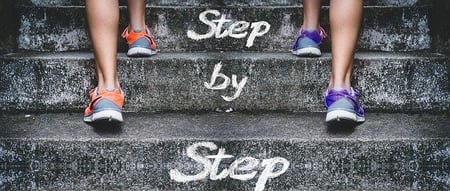 There are three major steps you'll need to take to become a psychiatrist. You can learn more about them below!
How to Become a Psychiatrist: 3 Major Phases
Like most medical professions, psychiatry requires an advanced degree and licensure. This means that there are specific steps you should take during high school, college, and graduate school to become a psychiatrist.
Here are the most important things you can do during each of these three educational phases to ensure your success.
How to Become a Psychiatrist: 4 Steps to Take in High School
While there's nothing you're required to do high school to become a psychiatrist, there are courses you can take and summer programs you can participate in to give you a head start.
In general, it's important to take as many advanced math and science courses as you can if you want to become a psychiatrist. For instance, taking AP Anatomy and Physiology, AP Biology, and AP Psychology will prepare you for the challenging coursework you'll be required to take during college and graduate school. IB courses will also get you ready for college and med school, too!
You'll also want to be sure that you do your best in these courses in order to maintain a top GPA since getting into a good college will affect your path toward becoming a psychiatrist. (The good news is that doing well AP classes can really boost your weighted GPA!) A high GPA will help get you into your reach schools, and it will also help you earn scholarships and federal aid that will help you pay for your education.
Need more help with this topic? Check out Tutorbase!
Our vetted tutor database includes a range of experienced educators who can help you polish an essay for English or explain how derivatives work for Calculus. You can use dozens of filters and search criteria to find the perfect person for your needs.
Besides your coursework, you could consider participating in a summer program that preps you for a career in mental health. The American Psychological Association provides a list of summer program opportunities offered to high school students at colleges and universities around the U.S. We also have a massive list of medical programs for high school students, too. These programs will also put you ahead on your journey to become a psychiatrist! For instance, Gettysburg College puts on a program called Camp Psych, which is a summer camp for rising high school sophomores, juniors, and seniors to introduce them to research in psychological science.
Once you've optimized your high school experience, the next step is to apply to colleges that offer top programs in psychiatry and related fields. Be sure you do your research to make sure the schools you apply to have strong pre-med or psychology majors. And of course, you'll want to make great scores on your SAT or ACT exams, too.
Once you have your list of colleges to apply to, you'll want to set aside plenty of time to put together a killer college application. You can start by reading through our college application introduction, which will show you what to expect from the process. Then you can dig into our college essay writing guides. Putting together great college essays will make you stand out from the crowd—and help you get into your dream school, too.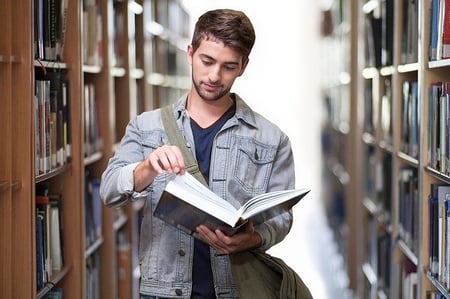 Once you get into college, you'll need to stay focused on your goals. That way you'll be able to get into a great medical school!
How to Become a Psychiatrist: 4 Steps to Take in College
Once you've been accepted to the four-year university of your choice, it's time to choose your major.
It's important to choose a major that prepares you for medical school. Popular bachelor's degrees that will get you ready for a psychiatry program in medical school include biology, chemistry, and psychology. But some future psychiatrists find that majoring in social science (like sociology) or the humanities (like history) offer a helpful alternative perspective.
Some schools also offer a pre-med track that will specifically prepare you for medical school. This track of classes is designed to complement your major and help you complete any additional courses that you'll need to take to get into med school. Pre-med is also a good option for students who want to become psychiatrists since you'll have to attend and graduate from medical school before you can practice psychiatry. (For tons more information about what it means to be pre-med, check out this article.)
Regardless of what you choose to major in—and whether you're pre-med or not—you also need to do your best to maintain a high GPA. A solid overall GPA looks great on medical school applications, but it's especially important to have excellent greats in your major classes. Your performance in those tough math and science courses will show medical school admissions committees that you'll succeed in even harder medical school courses.
Finally, you'll need to prepare for and take the MCAT during your undergraduate coursework. The MCAT, or Medical College Admission Test, is the exam you'll need to take and pass before you can apply for medical school. Since psychiatrists are required to go to medical school, you'll need to spend lots of time studying for the MCAT and preparing medical school applications. The MCAT is a notoriously grueling exam, so starting your prep work early and ensuring you take the exam toward the end of your junior year will help you get into the medical schools you want.
How to Become a Psychiatrist: 2 Steps to Take in Medical School
Once you've graduated with a bachelor's degree and been accepted into medical school, it's time to start your coursework and prepare for your residency. For psychiatrists, both med school and residency last for four years.
During medical school, potential psychiatrists will learn about how the body and mind function and how to treat disease. The first two years of medical school will be spent taking courses in subjects including anatomy, psychology, pathology, physiology, biochemistry, and immunology. The final two years of med school are spent in clinical rotations, during which time students gain hands-on experience in hospitals and clinics under the supervision of experienced medical staff.
During the two years of clinical rotations, students get the chance to learn about a range of specialties, including surgery, family practice, and pediatrics. After four years of medical school, you'll receive your Doctor of Medicine (M.D.) degree and be required to take and pass the United States Medical Licensing Exam in order to obtain a license to practice medicine.
So how long does it take to become a psychiatrist once you've finally finished medical school? There's still more psychiatrist education needed. In most cases, it will take four more years: you'll have to complete a psychiatric residency once med school is all said and done. Residency is an important part of medical training because it allows you to gain more experience interacting with patients and applying a range of treatment plans in your specific field under the supervision of more experienced psychiatrists.
Once you've successfully completed residency, you must take and pass the American Board of Psychiatry and Neurology exam. Then—finally—you'll be a real, practicing psychiatrist.
If you're still asking, "How long does it take to become a psychiatrist," here's the final tally. You'll need:
Four years of undergraduate education
Four years of med school
Four years of residency
Whew—that's twelve years of education total! At the end of it all, though, you'll be prepared to offer top-quality care to the patients you work with.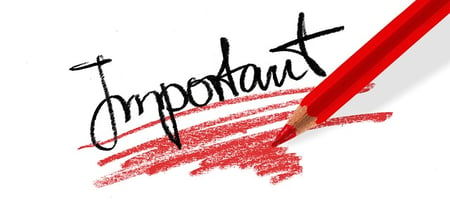 How to Become a Psychiatrist: The Big Takeaways
We've covered a lot of info concerning how to become a psychiatrist. To help you glean some key takeaways to apply in your educational and career planning, we'll summarize the most important details on how to become a psychiatrist here:
Work hard to make top grades in your classes throughout your educational career, and focus on taking as many math and science courses as you can.

Choose an undergraduate major in a science-related field that prepares you for medical school, such as biology or chemistry, and focus on keeping a solid GPA, preparing for the MCAT, and putting out quality medical school applications throughout undergrad.

Work hard during your four years of med school to prepare for certification exams.

Practice psychiatry under the supervision of a more senior psychiatrist during your residency.

Pass the ABPN exam and become a licensed psychiatrist!
What's Next?
If you're in high school and planning to become a psychiatrist, it's a good idea to look into taking AP Psychology. Here's everything you need to know about the course.
Participating in a medical summer program for high school students can really put you ahead when it comes to becoming a psychiatrist. Don't miss our huge list of medical summer programs for high school students.
Of course, psychiatry is just one form of medicine you can practice. If you're interested in what you'll need to do to become another type of doctor (like a surgeon or pediatrician), check out this step-by-step guide.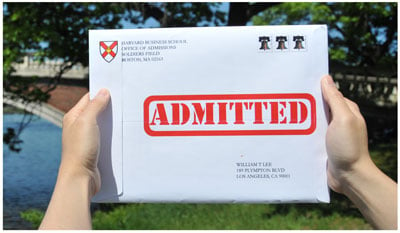 Thinking ahead to college applications?
If you're a freshman, sophomore, or junior worried about college admissions, our world-class admissions counselors can help. We know exactly what kinds of students colleges want to admit and can make sure your profile shines.
PrepScholar Admissions is the world's best admissions consulting service. We've helped thousands of students get into their top choice schools, from state colleges to the Ivy League.
Join our mentoring program today:
Have friends who also need help with test prep?
Share this article!
About the Author
Ashley Sufflé Robinson has a Ph.D. in 19th Century English Literature. As a content writer for PrepScholar, Ashley is passionate about giving college-bound students the in-depth information they need to get into the school of their dreams.
Get Free Guides
to Boost Your SAT/ACT