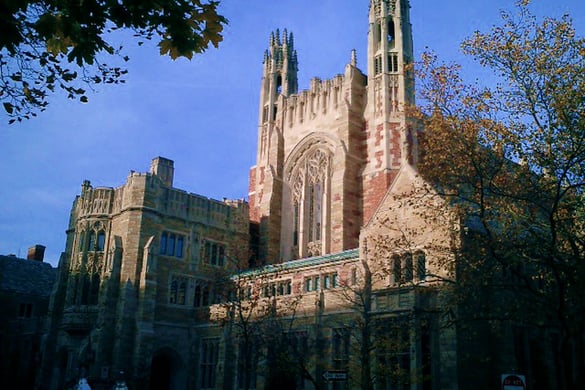 Yale is one of the most competitive schools on the planet to get into. If you're wondering how to make your application stand out from the crowd, you're in the right place.
In this article, we'll go over everything you need to know about how to get into Yale, including how hard it really is to get into Yale, what Yale is looking for in its students, what test scores and grades you need, and how to ace your Yale application essays.
How Hard Is It to Get Into Yale?
Yale is extremely selective - it accepts less than 7% of applicants every year. That means that only seven out of every 100 students get into Yale.
In order to be competitive as an applicant, you'll need to have near perfect grades, excellent test scores, and standout essays.
What Is Yale Looking for in Its Students?
Yale wrote an entire essay on what it looks for in its students. While the post doesn't go into many specifics, it does offer some helpful nuggets of wisdom about what the admissions committee considers when evaluating applications:
Academic ability: Yale wants its students to be top-of-the-line academically. Yale puts a lot of weight into your high school transcript, so you'll need to achieve great grades consistently. Your high school teachers will also speak to your academic ability - your letters of recommendation should show that you're hardworking and academically curious.
Who you are outside of school: You're required to write many different essays for Yale. Use your essays as an opportunity to paint a vivid portrait of yourself, one that goes beyond your academic performance. Highlight your interests and make yourself seem like a real person, not just a collection of numbers.
What you'll do with Yale's resources: Yale wants students who will take advantage of its many resources. Your application should demonstrate that you're ready to take on challenges and that you take grab opportunities when you see them. Yale isn't looking for complacency - it's looking for students who will take advantage of every moment on their campus.
Amazing recommendations: While your transcripts give quantitative information about your academic ability, your recommendations give qualitative insight. Yale will rely on your teachers' letters to really highlight who you are as a student. Teachers often write about things that a simple "A" on a line can't convey - like your wit or sense of humor when responding to different challenges.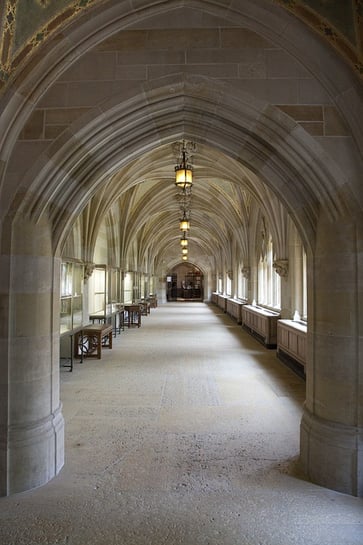 Can You Apply to Yale Early?
Yale offers both regular application and early action deadlines. The early action deadline is November 1 and you'll hear about your acceptance on December 15.
Yale's early action program is a single choice early action program, which means that you can only apply to one school (Yale) but your acceptance isn't binding.
Statistically, you do have a slightly higher chance of getting into Yale early action than at the regular decision deadline, but the difference is not that significant. If Yale isn't your first choice, we wouldn't recommend applying there early, since you won't be able to apply early anywhere else.
Yale Application Deadlines and Requirements
You can apply to Yale using either the Common or Coalition application. You'll need to take write at least two essays, plus the short answer questions, regardless of which application you apply with. The number of essays you write depends on whether you're applying with the Common Application or the Coalition Application. You'll also need to submit three letters of recommendation.
Yale requires that you send either SAT or ACT scores, with the writing component. You do not have to have completed any specific coursework in high school in order to apply.
Here's a full list of requirements:
EITHER, the Coalition Application with Yale-Specific Questions, OR
The Common Application with Yale-Specific Questions, OR
The QuestBridge National College Match Application
$80 Application Fee or Fee Waiver
Two Teacher Recommendations
One Counselor Recommendation
School Report (including Transcript)
Standardized Test Results
Mid-Year Report (due when first semester/term senior grades are available at your school)
Early action applications are due on November 1, regular admissions on January 1.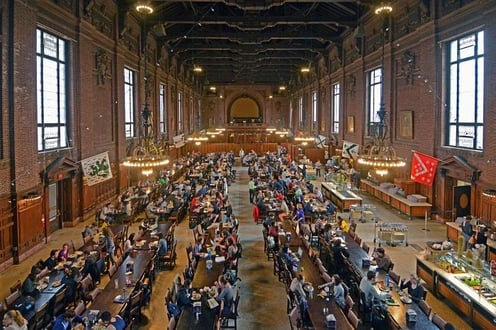 What GPA Do I Need to Get Into Yale?
You need to be at the top of your class, GPA-wise, to be accepted into Yale. The average GPA of admitted applicants to Yale is 4.19.
That means you need basically straight A's in order to even be competitive with other applicants. You'll need to take AP or IB classes as well, both to boost your GPA and to show that you're capable of handling college-level coursework with ease.
What Test Scores Do I Need to Get Into Yale?
It should come as no surprise, but you need extremely high test scores to be considered seriously as a Yale applicant.
The average SAT composite score of admitted applicants at Yale is 1540. That breaks down to a 770 on the math section and 770 for the reading/writing score. In other words, you'll need a basically perfect score to be considered.
Yale requires you to send in all of your SAT scores, but the committee is able to look at a student's highest officially reported score on each section of the SAT.
If you don't have a 1540+ on the SAT yet, you need to seriously reconsider taking the test to get as close to that score as possible. Make a plan, commit to studying, and work hard.
The average ACT score of admitted applicants at Yale is 33 - slightly less competitive than the average SAT scores. That being said, 33 is still high and if you have lower than a 31 on the ACT, you should consider retaking the exam.
Yale Application Essays
Yale requires all of its applicants to answer some combination of three specific essay questions. If you're applying to the engineering school, you'll have to answer an additional prompt.
Let's take a look at the three prompts. Then, we'll talk about who needs to answer them.
Think about an idea or topic that has been intellectually exciting for you. Why are you drawn to it?
Reflect on your engagement with a community to which you belong. How do you feel you have contributed to this community?
Yale students, faculty, and alumni engage issues of local, national, and international importance. Discuss an issue that is significant to you and how your college experience might help you address it.
If you're applying with the Common Application, you'll choose two of those prompts and answer them in 250 words or fewer.
If you're applying with the Coalition Application, you'll answer one prompt in 300 words or fewer. You'll also include an audio, video, image, or document file that you have created that is meaningful to you and related in some way to your essay. You'll write one sentence to show how this relates to your essay.
Students applying to Yale's engineering program must also submit the engineering essay as part of their application. Here's the Yale engineering essay prompt:
If you selected one of the engineering majors, please tell us more about what has led you to an interest in this field of study, what experiences (if any) you have had in engineering, and what it is about Yale's engineering program that appeals to you. Please respond in 300 words or fewer.
All applicants will complete six short answer questions regardless of which application you're using.
The six short answer questions for the Yale essays range in word limit from 35 words to 300 words. These essays are specific to the Yale application - you won't find them on any other college or university's application.
Although they are short, the Yale supplement essays are just as important as the longer essays.
If you want to learn more about how to answer the Yale essays and short answer questions, check out our in-depth article on the subject.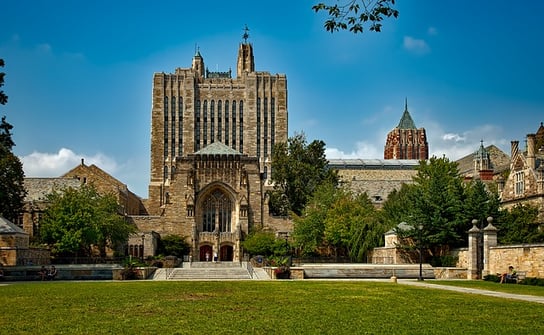 Tips for Getting Into Yale
It's hard to get into Yale, but not impossible. You need to put serious work into your application to be considered. Here are some tips you can follow as you're working on your Yale application.
#1: Work Hard at Getting Great Grades
You need great grades to be accepted at Yale.
If you're still in your freshman, sophomore, or junior year of high school, plan to take some advanced classes to up your GPA. You'll need to be disciplined and work hard to compete with the other applicants.
#2: Ace Your Standardized Tests
You need high standardized test scores in order to be admitted to Yale. You should plan to take the SAT at least three or four times. Remember, you can take the SAT up to six times before the admissions committee starts to wonder why you keep taking the test.
If you're taking the Yale, you should study for and take the test as many times as necessary to meet (or beat) the average ACT score of Yale admitted applicants.
#3: Write Standout Essays
You have plenty of opportunities to flesh out your personality with your essays. You should put equal weight on all of the short answer questions, even the ones with a 35 word limit. If you're worried that one of your essays isn't strong enough, seek out a second opinion.
#4: Secure Awesome Recommendations
Yale puts a lot of emphasis on the recommendations you get from teachers - make sure you get good ones! Pick teachers who really know you - ones that you've worked with closely and have seen your best work. You want letters from teachers who can speak to your strengths beyond academic ability.
Recap: How to Get Into Yale
Getting into Yale is extremely difficult, but it's not impossible! Your application will need to be incredibly polished in order to stand a chance.
Make sure your academic record is near perfect, your recommendations stellar, and your essays engaging, and you'll be competitive with the other applicants.
What's Next?
Worried about how to write an amazing college essay? Read our step-by-step guide on how to write a college essay and take a look at our analysis of 100+ real college essays to get a feel for what colleges want—and don't want—to read in an application.
If you're getting ready to apply to college, it's time to learn what colleges expect from you. This article will help you better target your application to suit what each school you apply to is looking for.
If you're planning to take the SAT or ACT as part of your application, try out some of our famous test prep guides, like"How to Get a Perfect Score on the SAT"and"15 Key ACT Test Day Tips."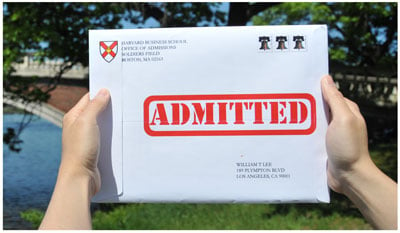 Want to get into Yale or your personal top choice college?
We can help. PrepScholar Admissions is the world's best admissions consulting service. We combine world-class admissions counselors with our data-driven, proprietary admissions strategies. We've overseen thousands of students get into their top choice schools, from state colleges to the Ivy League.
Learn more about PrepScholar Admissions to maximize your chance of getting in.
Have friends who also need help with test prep?
Share this article!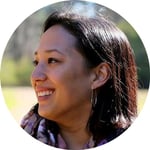 About the Author
Hayley Milliman is a former teacher turned writer who blogs about education, history, and technology. When she was a teacher, Hayley's students regularly scored in the 99th percentile thanks to her passion for making topics digestible and accessible. In addition to her work for PrepScholar, Hayley is the author of Museum Hack's Guide to History's Fiercest Females.
Get Free Guides
to Boost Your SAT/ACT