Taking the SAT can be a super intimidating process. The test is known for being tough and tricky, so it's not surprising that many students ask themselves, "Is the SAT required for college admission?" And you're not alone: up to 40 percent of all students experience some form of test anxiety!
If you're worried about the SAT and wondering, "Are SAT scores required for admission to every college," then this article is here to help. We'll go over:
Are SATs required for college
General information about whether the SAT is required for college admission
The history of the SAT...and why some universities are dropping it
Four different types of SAT testing policies
Four reasons to take the SAT no matter what
Keep reading to see whether you need to take the SAT!
Is the SAT Required for College Admission? A Quick Overview
Are SAT scores required for college admission? The answer is that it depends.
Most universities in the United States require you to submit SAT scores...but some schools are starting to make score submission optional. The number of these "test optional" schools has been going up in recent years, and many universities have gone temporarily test optional due to the COVID-19 pandemic! And, of course, there are a handful of colleges that don't require SAT scores at all!
Keep in mind that even if a school doesn't require SAT scores for admission, you may still have to submit them to qualify for certain degree programs, especially if your future department limits the number of students it accepts every year. Additionally, some test optional schools may require you to submit SAT scores in order to qualify for scholarships!
The big takeaway is this: you'll need to do your research to fully understand your university's SAT policies. Each school treats the SAT slightly differently, so doing your homework now can save you a major headache down the road.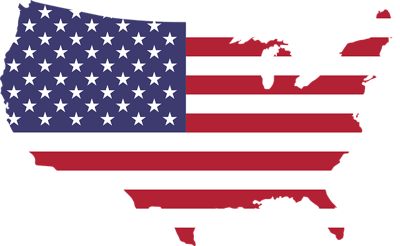 Colleges and universities across the United States have different SAT policies. (In fact, it often varies from school to school!) To give you an idea of what to expect during the admissions process, we've broken schools' SAT policies into four big categories.
So Is the SAT Required Everywhere? 4 Different SAT Testing Policies at U.S. Universities
There's more to the whole "is the SAT required" thing than just figuring out whether your college does or doesn't require it. It turns out there's a lot of gray area when it comes to the SAT policies at U.S. universities.
We'll go over the most common SAT policies used by American universities below. Keep reading to learn more about what it means when universities say they're test required, test flexible, test optional, or test blind.
Test Required
This policy is as straightforward as it sounds: if a college says that the SAT test is required, you have to submit SAT scores as part of your application in order to be considered for admission. These schools will likely ask you to send your SAT score reports directly to the school as part of the application process. (You can find more information about how to send your SAT test scores in this article.)
Test Flexible
Test flexible schools still require testing for admission, but they're more...well, flexible about which test scores they accept. These schools may accept scores from AP, IB, or other tests in place of SAT or ACT scores! In this case, you may be able to skip sending your SAT scores entirely as long as you're able to meet one of the university's other testing requirements.
Drexel University, Middlebury College, and New York University all have test flexible policies. You can check out these schools' admissions pages to see examples of a "test flexible" policy in practice.
Test Optional
A university with test optional policies means that you have the option to submit your test scores as part of your college application. In other words, it's your choice whether you choose to submit your SAT scores or not. If you do send your scores, admissions counselors will take them into consideration. But if you decide not to send your test results, it won't adversely affect your application.
As of right now, about 900 U.S. colleges and universities are test optional. Check out this article for a complete, up-to-date list.
Test Blind
Test blind schools don't want you to submit your test scores at all. In other words: if you are applying to a test blind school, the SAT is not required. Even if you have a perfect SAT score, a test blind school won't consider it as part of your application. Heck, they won't even look at it in the first place!
Hampshire College and Northern Illinois University are both test blind schools. But they're not alone: here's a list of more test blind schools in the U.S.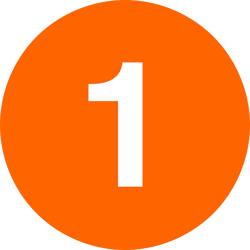 One Type of SAT You Definitely Won't Have To Take
Some universities used to require a special type of SAT test called a Subject Test. (At one point, these were called the SAT 2.) These exams were designed to test your knowledge in one specific subject, like World History or Physics.
But there's good news: as of June 2021, the College Board will no longer offer SAT Subject Tests. Yep, that's right: you definitely won't have to take SAT Subject tests, and they'll no longer be required for admission to any university! This article will give you all the details about why these tests have been discontinued and how that may impact your college application process.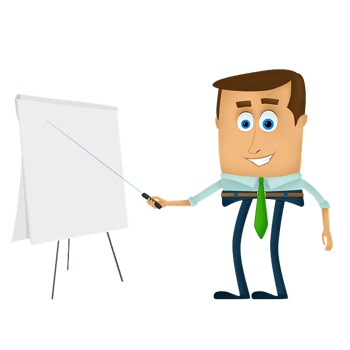 Buckle up for a history lesson!
Why Are SATs Required for College Anyway?
If you've been wondering, "Why is the SAT required for college admission," then a quick history lesson may help shed some light on the situation.
Why Colleges Use the SAT
The SAT actually started out as an IQ test. First named the Army Alpha test, the exam was designed to gauge the intelligence of military recruits. But in 1926, the Army Alpha test was renamed the Scholastic Aptitude Test, or SAT. That year, it started being used as a college admissions exam.
The goal of the early SAT was to gauge the suitability of an applicant based on their "intelligence" (more on that in a minute). The idea was that the test would help universities find the "best and brightest" students in an applicant pool. As a result, the SAT gained traction at universities throughout the United States. In 1942, the SAT became the standard test for college applicants, and now it's a widely accepted requirement for college admission.
Issues and Controversies With the SAT
But the SAT is far from perfect. It turns out the test is actually surrounded by considerable controversy.
For instance, many critics of the SAT point out the exclusionary origins of the exam. In the past, IQ tests were used to identify people who were considered "feebleminded." IQ tests were often used as justification for mistreating people who scored poorly on them despite the fact that IQ tests on their own are an inaccurate measure of a person's intelligence.
The SAT has come under even more fire recently as studies have exposed the deep inequities built into the test. For example, in 2020 the Brookings Institute found significant discrepancies between the average SAT scores of white students and those of students of color. The SAT's move to address that issue with something called "adversity scores" was equally criticized, and the College Board abandoned that plan shortly thereafter.
The Rise of Test Optional Universities
These controversies are why some universities are starting to move away from requiring the SAT for admission. According to participating universities, test optional, test flexible, and test blind policies are designed to counteract the ways the SAT fosters discrimination and/or exclusion.
Thus, the move away from SATs is an attempt to make the college admissions process more fair for everyone.
4 Reasons to Take the SAT Even If It's not Required
Even when a school doesn't require the SAT, it might still be a good idea for you to submit your SAT scores anyway. Here are four reasons why you should include your SAT scores in your college applications even when you're applying to test optional or test flexible schools.
Reason 1: It Can Increase Your Chances of Admission
We know: we just mentioned that not requiring SAT scores might make the admissions process more fair. But the truth is that schools that accept SAT scores in any capacity--including test optional and test flexible schools--tend to favor applicants that submit their test scores.
For example, the University of Pennsylvania went test optional during the 2019-2020 application cycle due to COVID-19. Even though UPenn didn't require test scores, it turns out that 75% of the students that were admitted in 2019-2020 submitted test scores anyway.
Based on data like this, it looks like submitting your SAT scores no matter what can boost your chances of admission at test optional or test flexible schools.
Reason 2: It Keeps Your Options Open
If you're not planning to take the SAT, you may decide you're only applying to schools that don't require SAT scores. But what happens if you find the perfect university, only to discover they require the SAT?
If you take the SAT anyway, you're ensuring that you'll be able to apply to essentially any university in the United States (assuming you meet the minimum score requirements, of course). By taking the SAT, you'll be able to apply to more schools...and it's always good to have choices!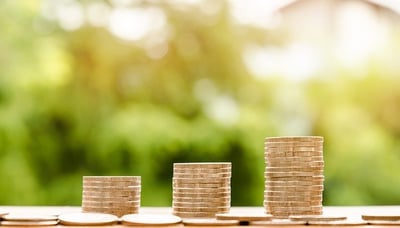 Taking the SAT can qualify you for free money for school!
Reason 3: It Helps You Qualify for Scholarships
Even though universities are going test optional, many scholarships still require applicants to submit their SAT scores as part of their application packet. For example, the ExxonMobil Engineering Scholarship program--which gives out thousands of dollars in award money every year--has a minimum SAT score requirement that students have to meet in order to apply.
If you want to be eligible for as many scholarship awards as possible, you'll definitely need to think about taking the SAT.
Reason 4: Your Major May Require It...Even if Your School Doesn't
Even though a university has gone test optional, some departments still require SAT scores. So if you're planning on applying to a competitive degree program, you may have to submit test scores in order to be considered--and admitted!--into your future department.
One example of this is the University of Iowa nursing program. Even though the University of Iowa has gone test optional due to COVID-19, potential nursing students must make at least a 1300 on their SAT in order to gain admission into the program.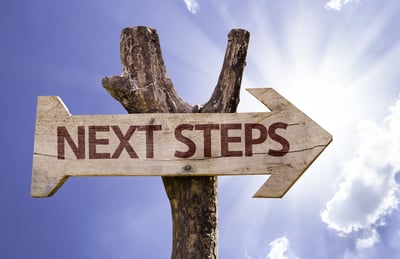 What's Next?
If you're planning on taking the SAT, your first step should be familiarizing yourself with the test. Our overview of the SAT will give you the info you need to know to help you prepare--and succeed!
Of course, knowing what's on the test is just the first step. If you want to get a great SAT score, you'll need to put together a study plan. This article will help you build an SAT study plan that's right for you...and give you a few sample schedules to get you started.
And finally, you'll need to register for the SAT test! Here's everything you need to know about SAT registration.
Want to improve your SAT score by 160 points? We've written a guide about the top 5 strategies you must be using to have a shot at improving your score. Download it for free now:
Have friends who also need help with test prep?
Share this article!
About the Author
Ashley Sufflé Robinson has a Ph.D. in 19th Century English Literature. As a content writer for PrepScholar, Ashley is passionate about giving college-bound students the in-depth information they need to get into the school of their dreams.
Get Free Guides
to Boost Your SAT/ACT