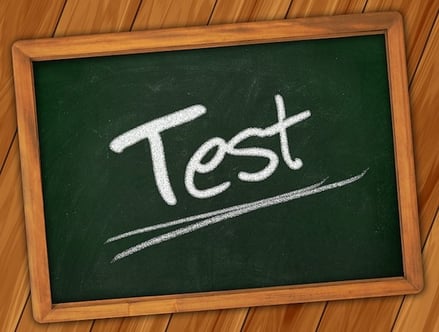 If you (or your child) are worried about preparing for an upcoming PARCC exam, official practice tests are the best way to study.
Here, we'll direct you to these PARCC practice materials. We'll also explain how to use these tests (and other resources at your disposal) if you want to do well on an upcoming PARCC exam.
What Is PARCC?
PARCC is a of a group of states that administers standardized exams to students in grades 3-11. These exams are designed to assess college and career readiness.
PARCC exam results help teachers, schools, and districts track student performance. At an individual level, these results may help teachers customize instruction for students who may need extra help.
The program itself is relatively new, so students and parents alike may have questions about what the tests are like. For more info about PARCC, check out our in-depth post on the test content.
Where to Find PARCC Practice Tests
Like I mentioned, PARCC is still pretty new, so there aren't a ton of practice materials available. Because different tests are administered at each grade level (3-11), it's difficult to put together a wealth of practice tests for each group of students.
In addition, PARCC practice tests aren't meant to act as admissions exams (like the SAT or the ACT) - they're state exams meant to measure competency and progress, mostly at the aggregate level. This means that test prep companies are less motivated to come up with unofficial practice materials.
Following are links to all available official practice tests and answer keys. The PARCC exams are usually administered on a computer, so for the most realistic testing experience, select the Computer-Based Practice Tests under the tab for each grade (if you choose to download a paper version, that's fine - just download the corresponding paper test answer key). Make sure you're selecting practice tests for End-of-Year exams for the appropriate grade level.
How These Will Help You Prepare for the PARCC Exam
A big part of preparing for any standardized test is familiarizing yourself with test format and logistics. Taking a practice test or two should help students get more comfortable with the exam so that on test day they can focus primarily on demonstrating knowledge of content.
High school students may benefit from reviewing PARCC exams for another important reason: the question types and formats are pretty similar to those on the ACT and SAT. PARCC practice tests should definitely not replace official ACT and SAT prep material, but they may make for good supplements!
Why You Shouldn't Stress About Preparing for PARCC Exams
Teachers and other administrators will likely stress the importance of doing well on these exams because they're definitely an important measure of students' progress (and they may affect how teachers and schools are evaluated).
The bottom line is, however, that no student will suffer negative consequences as a result of a low PARCC score - if anything, they'll receive extra help. Scores have no effect on GPA or, for older students, on college admissions.
If you're concerned about an upcoming PARCC exam, I encourage you to check out the practice tests listed above. In addition, however, you should speak to your teacher - he or she can speak to how you'll learn the necessary material together in class and whether you may need extra help to prepare. Unlike for college admissions tests, it's not just the student's responsibility to prepare for PARCC exams.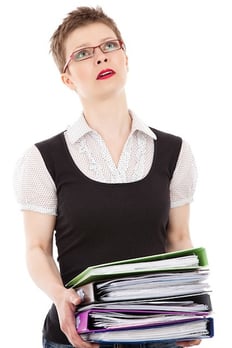 There's less to stress about than you might think!
Summary
Official PARCC practice tests may be helpful for students and parents who are curious about the exams (or similar tests). Ultimately, though, PARCC exams don't have an impact on students' GPAs or college admissions chances - they're primarily a measure of college and career-readiness for school districts.
If you're worried about performance on a PARCC exam, these practice tests will come in handy - just make sure to check in with your teacher about your concerns!
What's Next?
PARCC content is based on Common Core standards. If you want to do well on a PARCC exam, you may want to read more about the Common Core and why it matters.
Looking at tests similar to the PARCC? Read more about ACT Aspire and check out available practice tests.
Want to improve your SAT score by 160 points or your ACT score by 4 points? We've written a guide for each test about the top 5 strategies you must be using to have a shot at improving your score. Download it for free now:
Have friends who also need help with test prep?
Share this article!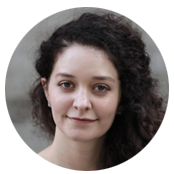 About the Author
Francesca graduated magna cum laude from Harvard and scored in the 99th percentile on the SATs. She's worked with many students on SAT prep and college counseling, and loves helping students capitalize on their strengths.
Get Free Guides
to Boost Your SAT/ACT