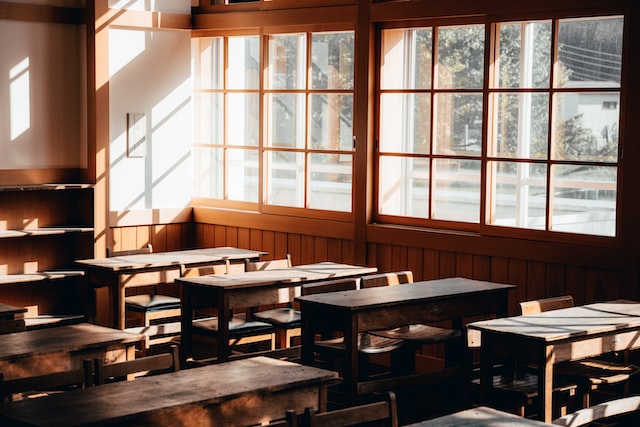 Has your school district started using ACT Aspire? Because Aspire only rolled out a few years ago (2014), it's possible you have a lot of questions about what the test will be like.
Want to get some practice before you take it for real? We'll give you links to free practice tests for each section of Aspire and explain how to best prepare for the test.
What Exactly Is ACT Aspire?
The ACT Aspire is a test given each year to students in third through tenth grade. Because Aspire tests Common Core standards, it includes varied questions types (like open response, sorting, and long answer). While its format is fairly distinct from the regular multiple-choice ACT, however, it does test some of the same concepts and skills. (For more information on what exactly is tested on the ACT Aspire, be sure to read this post.)
In addition to preparing students for the ACT, Aspire aims to track student growth over time. The yearly score reports can help students see their strengths and weaknesses compared to others at their grade level.
Why Are ACT Aspire Practice Tests Hard to Find?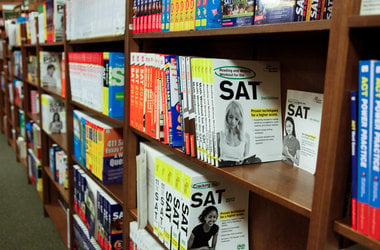 There aren't many ACT Aspire prep books available. Image via Angel Franco/The New York Times.
A student preparing for the ACT could find dozens, if not hundreds, of practice tests. The ACT itself releases practice tests, tutoring companies write their own, and prep books often contain at least two full-length practice tests.
So what about Aspire? Why are there so few practice tests for it?
There are many reasons. A big one is the fact that Aspire is so new (it started rolling out in 2014), so there is much less information available about it.
Furthermore, Aspire tests different questions for different grade levels. Given that Aspire is offered to students in grades 3-10 (or roughly ages 8-15), it's hard to put together practice problems for so many potential age groups. Plus, the varied questions types make it harder to write a practice test (as opposed to just putting together a bunch of multiple choice questions).
However, the main reason there aren't many practice tests for ACT Aspire is its purpose. While the ACT is a test that students take independently for college admissions, Aspire is a test that entire school districts take to monitor student progress.
In other words, the expectation is that teachers will prepare students for what's on ACT Aspire. Students are not seen as responsible for preparing on their own like they are for the ACT.
Links to ACT Aspire Practice Tests

Still, if you want to get some practice for Aspire—or just see what the test is like—there are full practice sections by grade and subject that can be taken online, or printable PDFs with questions for each age group. If you're a student, this is a great way to get introduced to Aspire's format before you take it for the first time in class; if you're a teacher, this is a great way to introduce your students to the format.
To access the online version, go to this website and enter the user name and password for the test section you want to try. You will see different log-in usernames depending on the test section and grade level that you want to access.
Each test contains between 24 and 42 sample questions. Unfortunately, the tests do not come with answer keys, so if you're a student, you'll need to work with your teacher to make sure you're getting the right answer; if you're a teacher, you'll need to go through and check your students' answers manually.
How Will These Help You Get Ready for ACT Aspire?
If you take the practice sections online, you can get used to the format of Aspire (toggling back and forth between questions, inputting answers for the various question types, etc).
You can also get a sense of how difficult the questions targeted for your grade level are. If you find the test tricky, you could reach out to your teacher and ask for additional resources to help you prepare
If you're at the high school level, the questions for you are quite similar to the ACT. If you want more practice, it would be appropriate for you to look at ACT practice tests, though be aware the ACT only has multiple-choice questions (excluding the optional essay). Furthermore, the ACT tests more challenging math, up to trigonometry.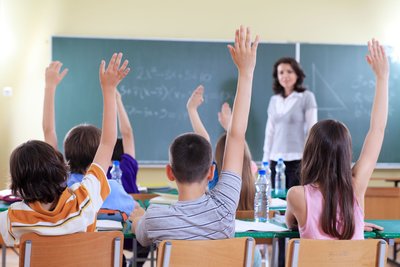 Why You Shouldn't Stress About ACT Aspire
While working through these practice sets can definitely help you prepare for Aspire, don't assume that burden is on you alone. As we mentioned earlier, Aspire is for school districts to monitor student progress.
Your Aspire scores have zero effect on your GPA or your college admissions chances. No colleges require, or even accept, ACT Aspire scores for admission.
If you (or your child) has Aspire testing coming up and you feel unprepared, feel free to check out the practice problems above, but also speak to your teacher. Your teacher can explain their plan for preparing the class for Aspire and give some insight as to how the test will be used at your school.
Bottom line: unlike with the ACT, it is not a student's independent responsibility to prepare for the ACT Aspire.
What's Next?
Do ACT Aspire scores really predict your ACT score? Read our analysis on the subject here.
Do you have a high-achieving middle school student (or are you one)? Read about programs they can do at Duke, Johns Hopkins, and Stanford to further develop their talents.
High schoolers, want links to free, official ACT practice tests? We've got 'em!
Does it make sense to start preparing for the ACT as a seventh, eighth, or ninth grader? Find out with our exclusive guides.
Want to improve your ACT score by 4+ points? Download our free guide to the top 5 strategies you need in your prep to improve your ACT score dramatically.
Have friends who also need help with test prep?
Share this article!
About the Author
Halle Edwards graduated from Stanford University with honors. In high school, she earned 99th percentile ACT scores as well as 99th percentile scores on SAT subject tests. She also took nine AP classes, earning a perfect score of 5 on seven AP tests. As a graduate of a large public high school who tackled the college admission process largely on her own, she is passionate about helping high school students from different backgrounds get the knowledge they need to be successful in the college admissions process.
Get Free Guides
to Boost Your SAT/ACT