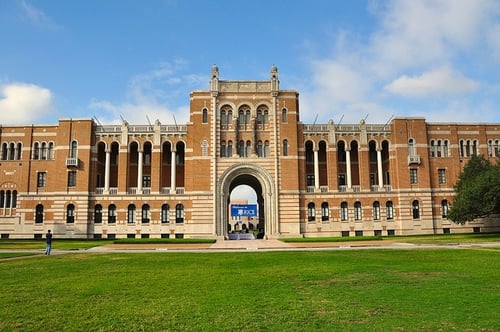 Rice is one of the top 20 universities in the nation, and to get in, you need more than just awesome grades and test scores—you need a compelling Rice essay. The Rice application requires several essays depending on the school you're applying to at the university. So what should you write about for each Rice essay to make your application as strong as it can be?
We'll explain what the Rice supplement is and go over the Rice University essay prompts you'll see on your application. After, we'll give you expert tips on how to answer each essay prompt so you'll have an even better shot at getting accepted to this prestigious university!
Feature Image: faungg's photos/Flickr
What Is the Rice Supplement?
Like many colleges, Rice has a supplement that requires applicants to submit additional info to the school—that is, info not included in the Common Application or Coalition Application.
The Rice writing supplement consists of several essay and short answer prompts, which most undergraduate applicants (though not all—we'll explain this in more detail shortly) must answer for their applications. These supplementary questions ask about applicants' choice of academic field, reasons for applying to Rice, and so on.
In addition, as part of the Rice supplement, all applicants must upload an image that depicts something that appeals to them or is important to them. This requirement, called "The Box," isn't an essay, but it plays just as important a role in the application process. So choose a picture wisely!
Once you've answered all these questions and uploaded an image, you can submit your Rice supplement along with the rest of your application.
What exactly are the Rice University essay prompts you need to answer? Let's take a look.
What Are the Rice University Essay Prompts?
There are six Rice University essay prompts in total; however, feel free to relax a little since you won't need to respond to all these prompts on your application. This is because the Rice University essay prompts you must answer will vary depending on the school you're applying to at Rice.
Below are all the current Rice University essay prompts, organized by what types of applicants are required to answer which ones.
All Applicants
There are three essays that all applicants must submit to Rice.
The first of these is a personal essay that responds to one of the essay prompts provided by either the Common App or Coalition App (depending on which system you're using). This essay should be about 500-550 words long and must be no longer than 650 words.
Both the Common App and Coalition App offer several essay prompts from which you can choose. We won't be listing those prompts here, but you can find them in our guides to the Common App and Coalition App essay prompts.
In addition to the Common App/Coalition App personal essay, all applicants must submit two short answers as part of the Rice supplement. Your answers to these questions will be much shorter than your personal essay, at just 150 words max per response.
Here are the two short-answer prompts:
There is a breadth of intellectual opportunities here at Rice. Further explain your intended major and other areas of academic focus you may explore.
What aspects of the Rice undergraduate experience excite you and led you to apply?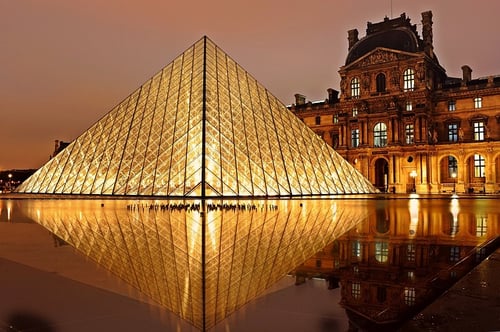 If you're into architecture, you'll need to answer these next two Rice University essay prompts.
School of Architecture Applicants ONLY
Applicants to the Rice School of Architecture must submit all of the above PLUS two more short answers (again, these are part of the Rice supplement). Your answer to each question must be no longer than 250 words, giving you a little more space to work with compared with the two short-answer questions above.
Here are the current Rice University essay prompts for School of Architecture applicants:
What aspirations, experiences, or relationships have motivated you to pursue the study of architecture?
Outside of academics, what do you enjoy most or find especially challenging?
Applicants to All Other Schools (Besides Architecture)
Applicants to all other schools (besides the School of Architecture) must submit a personal essay instead of the two architecture short answers. Like all the prompts listed above, this prompt is part of the Rice supplement.
For this essay, you can write up to 500 words. Compared with the other Rice University essay prompts, this one clearly gives you way more space to write.
Here is the prompt for this longer Rice essay:
Rice is lauded for creating a collaborative atmosphere that enhances the quality of life for all members of our campus community. The Residential College System is heavily influenced by the unique life experiences and cultural traditions each student brings. What personal perspectives would you contribute to life at Rice?
All Rice University Essay Prompts, Analyzed
Now that we've seen all the Rice University essay prompts, let's analyze them one at a time to see how you can answer them effectively.
Rice Short Answer 1 (All Applicants)
There is a breadth of intellectual opportunities here at Rice. Further explain your intended major and other areas of academic focus you may explore.
This first short answer wants you to summarize your (main) intended field of study as well as any other fields you're interested in studying at Rice. It's a deceptively simple prompt that's about a lot more than just what you plan to study at Rice.
The crux of this essay isn't just summarizing your major—it's explaining why you've chosen this field and why Rice specifically will be a good fit for your goals and interests.
Here are the questions this prompt is really asking you to answer:
Why do you want to study this particular field?

Why do you think Rice is a good fit for you and your academic interests?
As you write your response, try to focus on specifics. Don't just say you've always had an interest in writing stories. What specifically drove you to declare a major in English? For instance, you could discuss your deep fascination with Shakespeare, specifically with Macbeth, and how you're excited about Rice's array of Shakespeare-centered classes.
If you have enough space (remember that your answer can only be 150 words max), you could also (or instead) elaborate on what you plan to do with your intended major after college and how Rice will help you achieve this goal. If you're hoping to study music, for example, you could write about how you believe Rice's Navigating Music Careers portal and accomplished music faculty will help prepare you for establishing a successful career in music.
If you're still undecided about what you want to major in, this is a great time to explain what kinds of fields you're considering studying and why they intrigue you. Maybe you recently developed an interest in architecture after seeing the famous Gateway Arch in St. Louis, and are now thinking of taking some architecture classes at Rice.
Whatever the case, be clear about what you (might) want to study and why.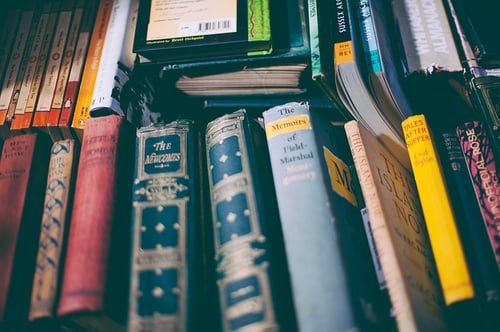 What do you want to study at Rice?
Rice Short Answer 2 (All Applicants)
What aspects of the Rice undergraduate experience excite you and led you to apply?
Unlike the prompt above, this prompt is not limited to academics (though you are welcome to talk about those here as well, as long as you don't repeat anything you wrote for your other short answer). Basically, Rice just wants to know this: why Rice?
This prompt is actually a variation of the "why this college" essay, which many colleges ask for in their applications. Specifically, this prompt is asking you to focus on why Rice is an ideal fit for you.
Here are some examples of topics you could write about:
A particular academic program or major you're interested in doing, possibly one that's not offered elsewhere or is somewhat rare
Its urban location in Houston and how you intend to use the resources of the big city to further your academic and/or professional interests
A certain professor or faculty member whom you wish to work with
Remember to be specific—don't just say you're interested in Rice because it's known for quality research or because it's ranked highly on many "best colleges" lists. What specific features does Rice have that made you apply?
If you're not sure what to write about for this Rice essay, I recommend doing some research on Rice. Start by visiting the official Rice website to see what the school offers in terms of academics, extracurricular activities, professional opportunities, internships, study abroad programs, etc. You can read more about anything that sticks out to you or resonates with your interests.
You can also refer to community-based websites, such as College Confidential and Reddit, to see what current students have to say about life at Rice.
Rice Short Answer 3 (Architecture Applicants ONLY)
What aspirations, experiences, or relationships have motivated you to pursue the study of architecture?
This prompt is similar to Short Answer 1 in that it's asking you to elaborate on your chosen major (in this case, architecture) and why you're interested in it. For this essay, however, you don't need to focus on architecture as a major as much as you do on architecture as a passion.
In other words, this is your chance to tell the story of how you developed a deep interest in architecture and what architecture means to you.
For this Rice essay, and as the prompt says, you can focus on aspirations (what goals do you have and how does architecture fulfill these?), experiences (did a particular incident make you develop an interest in architecture?), and relationships (who, if anyone, inspired you to study the field?).
Here are some potential topics you could write about:
A particular person, such as a parent or teacher, who introduced you to architecture, and how this person influences you today (if applicable)
A design or architecture class you took, either at school or as an extracurricular, and how this class made you become interested in architecture
A certain piece of architecture, such as the Eiffel Tower or Empire State Building, you either saw in person or learned about and that made you want to study the field further
Your love of design, and how toys you used to play with as a child, such as LEGO bricks, led to your gradually developing a desire to learn more about architecture as a field
Any personal experience that relates to how you became interested in architecture—maybe you grew up in a shoddy apartment complex, an experience which showed you how better and safer architecture could improve people's day-to-day lives
In your essay, use specific details and avoid clichéd openings, such as "I knew I wanted to study architecture when …" The admissions committee at Rice has more than likely heard these types of overly broad statements hundreds, if not thousands, of times, so avoid them!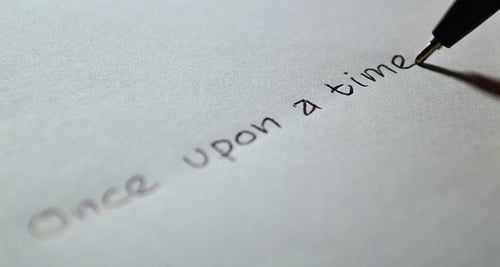 This is one cliché you'll definitely want to avoid in your Rice essay.
Rice Short Answer 4 (Architecture Applicants ONLY)
Outside of academics, what do you enjoy most or find especially challenging?
This is an interesting essay prompt since it's so much broader than the other one you have to do as an architecture applicant to Rice. The purpose of this prompt is to reveal to Rice what types of activities you're interested or engaged in (outside of architecture), and what role they play in your life.
Think about what you do in your spare time, what you're passionate about, and possibly what you are obligated to do (such as chores or duties at work). Are there any activities you do that you find fun but also intellectually or physically challenging? Are you particularly invested in an activity?
Don't be afraid to get really creative and honest here—you're allowed to write about an activity that's unconventional, eccentric, "boring," or even plain goofy. Just make sure you're also giving the admissions committee deeper insight into something about you, such as how you flourish when competing against your own times in cross country races or how you calm yourself down with a big bowl of Froot Loops every evening. Ultimately, you want to highlight a personal strength.
Here are some examples of topics you could write about:
An instrument you play every day or nearly every day, why this activity is so significant to you, and how it has helped shape your personality or goals
A sport you play, why it's important to you, and how it's contributed to a certain personality trait you have, such as determination or optimism
A video game or other game you love to play, such as Dungeons and Dragons or Mario Kart, and what this game means to you on a personal, intellectual, or emotional level
Any other hobby you have and why it's important to you, as well as how it has helped you cultivate or reach a goal you had
A task, chore, or duty you have to do often, either at home or at a part-time job, and what this activity has revealed to you, such as the necessity of doing something you're not a fan of in order to be able to do or get something you really want
Volunteering with an organization or at a specific place, and what this activity means to you (NOTE: I recommend only picking this topic if you're continually involved with a specific volunteer effort and if it's something you're very invested in

—

if you helped out at an animal shelter just once, for instance, don't write about that here!)
A food, TV show, movie, guilty pleasure, etc., that you love and indulge in on a regular basis, and why you believe this routine is helpful or even necessary for you
As a final tip for this Rice essay, don't feel obligated to choose an "impressive" topic. Instead, use this fun and open-ended essay prompt as a chance to demonstrate your personal strengths and passions in a highly personal, creative way.
Rice Essay (All Applicants EXCEPT Architecture)
Rice is lauded for creating a collaborative atmosphere that enhances the quality of life for all members of our campus community. The Residential College System is heavily influenced by the unique life experiences and cultural traditions each student brings. What personal perspectives would you contribute to life at Rice?
Aside from the Common App/Coalition App personal essay, this is the longest Rice essay you'll write for your application (unless you're an architecture applicant—in that case, you don't have to write this essay!).
Once again, you have a limit of 500 words, which should give you plenty of space to delve into the details of yourself and what you'll contribute to the community at Rice.
So what is this prompt asking you to do exactly? This prompt is essentially a diversity essay prompt in that it's asking what makes you different from other applicants and what qualities you can bring to Rice.
Note the significance of the word "unique" in the prompt here—this is the crux of what you should write about in your essay. What specific, unique qualities do you have that you think will make a positive contribution to the Rice community?
Here are some sample topics you could write about for this Rice essay:
A particular skill you have

—

for example, maybe you often play classical guitar music to calm down your younger sibling at home, and you think this skill could help students (and yourself) feel better during finals week at Rice
A positive personality trait you have, such as optimism or dedication, and how this trait has helped you in life and could help you and others at Rice as well
A cultural, religious, or ethnic background you have that is important to you in your daily life and that you feel will help increase the diversity at Rice
Any unique experiences that are significant to you or have had a major impact on how you define yourself

—

perhaps you've lived in many countries and believe these experiences of constantly having to adapt to new cultures and lifestyles might help you (and others!) with transitioning to life at Rice
Make sure to show, not tell. You've got plenty of room to be able to tell a compelling story, so try not to rely on dull descriptions, clichés, and general, all-encompassing statements. Rather, fill your story with personality, voice, images, and realism. Using a variety of literary devices can add lots of color to your writing and will help your essay stand out.
In addition, don't repeat anything you've already written in your Common App/Coalition App essay. The essays required for both application systems are similar to the Rice essay above in that they're all longer and more personal. Write about something different for each so you don't sound as though there's just one single thing that defines you.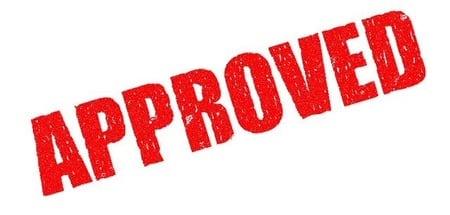 The essay example we're about to show you got the Rice mark of approval!
Real Rice Essay Example + Analysis
Though knowing what kinds of topics you can write about for each Rice essay is definitely helpful, it's even better to be able to see what an actual successful Rice essay looks like. Below, we show you a real Rice essay example that was written by an admitted student.
The following essay was written in response to a prompt similar to the current Rice essay prompt for Short Answer 2 above. (In other words, it's essentially a "Why Rice?" prompt.)
Note: Since this essay is a little older and the Rice essay topics change every few years, the prompt and word length for this essay differ slightly from the current guidelines. For this essay, the word limit was 250 words, whereas the current limit is 150 words.
Here is the essay:
"We are going to visit Rice today," my mom leaned back in her front row seat and said to me.
Wait, is that a restaurant specializing in all kinds of rice dishes? Like fried rice, rice soup, and rice balls? My brain went into a frenzy.
All other questions flooding my thoughts dissipated, however, when my eyes lay on Rice's beautiful Byzantine-style buildings with its magnificent archways and its soft sand-pink brick walls. While just outside its surroundings the thriving city life of Houston continues, Rice kept its sacred ground intimate with its relatively small campus and peaceful with its large spreads of greenery and shades. It's perfect! said my right brain, falling in love at first sight with the campus. My left brain, however, chastised the emotional side of me with Don't judge a book by its cover. You can't just choose your true love like that!
Exasperated by my left brain, I attended an information seminar. Phrases like "Passport to Houston," "Best Quality of Student Life," "Oshman Engineering Design Kitchen," and "more than 40 interdisciplinary centers" flashed by my eyes. Almost unlimited access to Houston's transportation and hangout spots? A research facility where I can group with students of all fields and work on solving real-world problems? Friendly research faculty who might allow me to continue my interdisciplinary research in psychology and computer science? My left brain finally gave in. Alright, alright. Let's go make Rice into not just a staple for food, but also education, then.
What Makes This Rice Essay Work?
It's got a lot of personality. The italicized parts, which symbolize the applicant's thoughts, give us a highly personal and intriguing look into their reactions to their first visit to Rice. In addition, the humorous bits (such as when the university's name is compared to the actual rice food) add a fun and creative touch.

It oozes passion. While this applicant might occasionally go a little overboard in how they describe how amazing Rice is, one thing is clear: they're extremely interested in attending Rice and making the most of their interdisciplinary interests here.
How Could This Rice Essay Be Even Better?
It could cut out the clichés. The saying "Don't judge a book by its cover" has been done to death and doesn't add any memorable insight into the applicant. This essay would be better if the applicant had changed this phrase or simply cut it out completely. Moreover, although the concept of Rice as a food is funny, this applicant likely isn't the first person to have made a joke about this.

It could be more specific. Although there's clearly a lot of passion in this Rice essay, it lacks detail in areas where we could've learned a lot more about the applicant. For example, what kinds of research does this person want to conduct at Rice? And what "real-world problems" do they want to solve?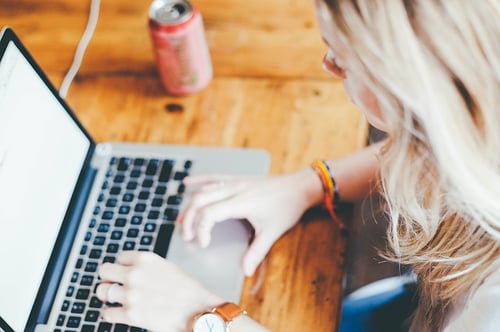 How to Write a Great Rice Essay: 5 Key Tips
Before you go off writing your Rice essay, here are some final tips to keep in mind.
#1: Use Specific Details
I've said this before and I'll say it again: be specific in your essays. Rice doesn't just want to know that you're good at softball—it wants to know why this sport is important to you, what kind of role it plays in your life, and how it makes you feel.
If you're describing a specific person in one of your essays, use concrete details to show the admissions committee who this person really is. Does she have an endearing gap in her teeth when she smiles? What does his voice sound like?
Details like these will allow your readers to more readily feel the personality and passion in your writing, making it easier to relate to you on a deeper level. They'll also help you and your essays stand out from the sea of applicants, which is always a plus!
#2: Channel Your Inner Voice
Personal essays are all about showcasing your personality and a side of yourself that's not made clear in the more quantitative (i.e., grades and test scores) parts of your application.
Therefore, with each Rice essay, make sure you're channeling your inner voice. Does the essay sound as though you wrote it and not someone else did? Are you writing about what you really want to and not what you think the Rice admissions committee wants to read?
For example, if you're naturally a humorous person, feel free to throw in a joke or two. If you're the poetic type, you could add in some lines of poetry you've written (if relevant to your essay topic) or sprinkle in some flowery metaphors.
The basic tip here is to write in whatever way comes most natural to you.
That being said, there are a few things you should always avoid in your college essays:
Typos, poor grammar, incorrect spelling, and other technical errors (the only exception to this would be if you're quoting someone who used incorrect grammar or colloquial words such as "ain't" or "gonna")
Inappropriate stories

—

don't write about the time you got arrested or made an obviously wrong or immoral choice, for example
Rude or impolite words and phrases
#3: Give Yourself Plenty of Time
Even though most of the essays on the Rice supplement aren't that long, you still have a lot to write for just one school, so these essays will likely take up a lot of your free time. Be sure to start your essays (for all the colleges you're applying to—not just Rice) ahead of time, ideally at least a few months before your college application deadlines.
#4: Avoid Repeating Yourself
Many of the Rice University essay prompts touch on similar topics, such as why you want to attend Rice, why you want to study a certain field, and what makes you unique.
As you answer the prompts, try to ensure there isn't too much overlap between the content of your essays.
It's OK if there's a little bit of repetition. For example, it'd be hard not to talk about your interest in architecture as you answer Short Answer 1 (What do you want to major in?) and Short Answer 3 (Why architecture?).
That said, your primary goal should be to try to focus on different main points for each of your essays. This way, Rice will get a more well-rounded (versus one-sided) picture of who you are.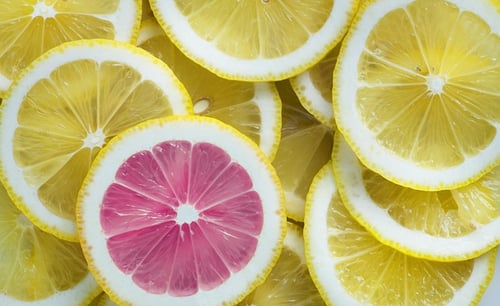 Repeat the same things in your essays and you'll look just like a regular ol' lemon.
#5: Don't Forget to Proofread!
For each Rice essay, take a lot of time to edit and proofread it.
After you write a rough draft, put the essay away for a few days. Once some time has passed, take your essay out again and reread it. Fix any obvious errors, such as typos and misspellings, and mark any areas that are awkward, unclear, or irrelevant.
Do this process a few times until you have a fairly clean draft. Then, give your essay to someone else to read; this could be a parent, teacher, older sibling, tutor, etc. Ask this person for feedback and use their advice to further tweak your essay until you eventually have a quality final draft.
As with any essay, be sure to do one final proofread (and get someone else to look it over, too!) right before you submit it to a college.
What's Next?
Interested in applying to other highly prestigious schools besides Rice? Then take a look at our guides to how to write essays for Northwestern, Harvard, and Stanford.
Writing college admissions essays can be tricky. Check out our expert guides to learn how you can write a great Common Application essay and Coalition Application essay.
For more tips on how to get into Rice, including what SAT/ACT score you'll need, check out our Rice University admissions page.

Want to write the perfect college application essay? Get professional help from PrepScholar.
Your dedicated PrepScholar Admissions counselor will craft your perfect college essay, from the ground up. We'll learn your background and interests, brainstorm essay topics, and walk you through the essay drafting process, step-by-step. At the end, you'll have a unique essay that you'll proudly submit to your top choice colleges.
Don't leave your college application to chance. Find out more about PrepScholar Admissions now:
Have friends who also need help with test prep?
Share this article!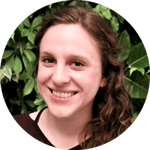 About the Author
Hannah received her MA in Japanese Studies from the University of Michigan and holds a bachelor's degree from the University of Southern California. From 2013 to 2015, she taught English in Japan via the JET Program. She is passionate about education, writing, and travel.
Get Free Guides
to Boost Your SAT/ACT