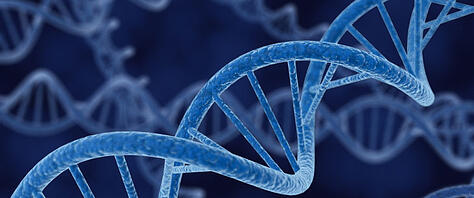 The SAT II Biology E/M Subject Test is a good choice for students looking at medicine or who want to show off their hard science skills. But what's the best way to study for the Biology E/M Subject Tests? What are good books and study schedules? Read this guide to find out!
UPDATE: SAT Subject Tests No Longer Offered
In January 2021, the College Board announced that, effective immediately, no further SAT Subject Tests will be offered in the United States. SAT Subject Tests ended internationally in June 2021. It is now no longer possible to take SAT Subject Tests.
Many students were understandably confused about why this announcement happened midyear and what this means for college applications going forward. Read more about the details of what the end of SAT Subject Tests means for you and your college apps here.
Note: I am not affiliated with any of the book publishers below. Neither I nor PrepScholar get paid for any sales of the books below, allowing us to provide the most neutral reviews.
Who Should Take the SAT Subject Tests in Biology E/M?
Taking a few SAT Subject Tests is mandatory for a number of selective colleges. Colleges use these tests to see which subjects you're especially strong in. For example, if the overall message of your application is that you want to be a future doctor, being strong in biology is a very important signal to send. The Biology E/M Subject Tests are also good for someone who is usually stronger in the humanities but wants to signal their strength in a science that's not too mathy.
There are two Biology Subject Tests: Biology Ecological (Biology-E) or Biology Molecular (Biology-M). According to the College Board, Biology-E "leans more toward biological communities, populations, and energy flow" while Biology-M is "geared toward biochemistry, cellular structure and processes, such as respiration and photosynthesis."
Both versions are 60 minutes long, include 80 multiple-choice questions, and are scored on a scale from 200 to 800. Sixty of the test questions are identical for both versions of the exam, and the last 20 are specialized to either E or M. No calculator is allowed.
As for all SAT Subject Tests, you should only take a Biology Subject Test if you know you'll do well. If you're not sure how well you'll score, take and score a practice Biology Subject Test. If you get at least a 500, you're probably in a good place to score well with some additional practice.
A low Subject Test score does reflect badly on you. It shows that the biology course you're taking in school may be too easy, and you can't compete in a standardized setting. In fact, I would go as far as to say don't take a Biology Subject Test test if you can't get at least 550: even a 550 is around the worst 20th percentile.
Therefore, I will only focus on two groups of scorers in this guide: those scoring from 500-650, and those scoring from 650-750 (with a bonus section for those 750 or higher!)
Biology E/M Tips for Everyone
To maximize your score on Biology E/M Subject Tests, know that the best time to schedule your test is right around the end of your most difficult biology course in high school. For example, if you take biology in 11th grade, and your biology finals in May or June, seriously consider the June test date. You'll have maximized your bio knowledge at that time. If you take the test too early you won't have covered some items in your course, and if you take the test too late and you'll start to forget important biology info. Also it's great to time your test near your bio finals because you can double your efficiency in studying.
If you're taking biology senior year, and you've already taken a year of biology, then you won't be able to take the Subject Test at the end of the class, since the end of your senior year will be too late for colleges to see your results. The latest you should take Subject Tests is the fall of your senior year, so you'll likely have to do some independent studying to make sure you know all the necessary information for the Biology Subject Test.
The best study resources for the Biology Subject Tests are official practice tests. You can purchase the Official SAT Subject Test Study Guide in Biology for about $13, which includes two complete practice tests with answer keys. We recommend everyone taking the Subject Test take at least two or three practice tests.
Advice for People Scoring 500-650
As I mentioned above, 550 is around 20th percentile, and 500 is 12th. Thus, if you find yourself still not being able to score higher than 550 on your last practice test, consider taking another subject very, very seriously.
You'll want to put around 20 hours into studying. Some of this can be concurrent with your bio final in school (see above). One of the best books for scorers in this range is the Princeton Review SAT II Biology E / M guide. I have many issues with the Princeton Review general SAT books, but their SAT Biology E/M book is a very quick read and can be finished in 20 hours for sure.
You'll want to take a few practice tests: three would be ideal. The first one is for calibration (to see what range you're in), so you don't need to waste an official practice Subject Test on that. The second one you can take the real SAT II Biology test released for free online by the College Board. The final one, save for a couple of days before the test to perfect your timing.
But again, if your score on this final practice exam isn't above 550, don't take the real test.
Advice For People Scoring 650-750
Okay, You're doing better on the SAT II biology — you're clearly in the range where the Biology E/M is a good choice to send to your college (although make sure it is at least 100 points above your average general SAT score). If you're scoring on the lower end of this range, or don't want to spend much time (maybe 15 hours or less) on the study, follow the same schedule and book as above.
The people remaining should be those who really want to gun towards a perfect. For you folks, I strongly recommend Barron's SAT II Biology E / M guide in addition to going through the Princeton Review guide above. Barron's was my personal favorite book in high school. It's more difficult than needed, which means if you can ace Barron's, you can ace the actual test.
If you're aiming for a large gain at the high end of this range, use the Princeton Review guide as a refresher. Much of it will cover items that you know already, but there will be surprising holes it will fill. Their tests can be inaccurate for some of the more difficult problems, but you can "burn" these tests for your initial test and for some extra practice. At the 8-10 hour mark, move on to Barron's.
Are You Putting in a Lot of Study Time But Not Improving?
Many of the above books focus on quick summaries of biology in just a few hours. Unlike the general SAT or ACT, SAT Subject Tests are less about strategy, and actually quite a bit about knowing the content.
For advancing your content understanding, there is a silver bullet, but it may be a tough bullet to swallow: Campbell Biology. This beast takes hundreds of hours to read completely, but it is known as the bible in AP Biology. Fully understanding this book qualifies you to be among the top 20 bio students in the US. It's not for the faint of heart, but if you have just a few holes to fill, this book will definitely do it.
Last Notes: Scoring Above 750? Taking AP Bio?
If you're scoring above a 750, know that the final few points are usually due to careless mistakes. I would use Campbell Biology to brush up on the few last topics you don't understand, and then work on avoiding careless mistakes. Don't stress over the difference between a 780 and a 800 — I know colleges don't.
If you're taking AP Bio, know that the AP test is much harder than the SAT Subject Test — in the sense a 5 on the AP test means more than a near-800 on the SAT II. You may choose to take the SAT Subject Test if your AP score won't be out in time to include with your applications. In this case, study a bit ahead of the rest of the class — you get to use it on the Subject Test and it'll be useful later on! If your AP score is out in time, then the Subject Test is likely redundant — only take if you need to "burn" an SAT Subject Test requirement for college.
Good luck!
What's Next?
Thinking about taking other SAT Subject Tests? Check out our guide to the easiest SAT Subject Tests out there!
Still not sure whether you should take the Biology Subject Test? Check out this expert advice on which Subject Tests you should take based on your goals and interests.
If you're taking the SAT 2 Biology—Molecular test, you'll need to be on top of your cell biology facts. Brush up on enzymes, cell theory, how the cell membrane and endoplasmic reticulum function, and the photosynthesis equation. For either test, you'll also want to know the difference between homologous and analogous structures.
Choosing your subject tests also depends on your prospective colleges' requirement. Check out this guide to see the full list of schools that require SAT Subject Tests.
Considering going to medical school after college? Read our guide to preparing for pre-med in high school and our list of the books you'll want to read as a pre-med student.
Want to improve your SAT score by 160 points or your ACT score by 4 points? We've written a guide for each test about the top 5 strategies you must be using to have a shot at improving your score. Download it for free now:
Have friends who also need help with test prep?
Share this article!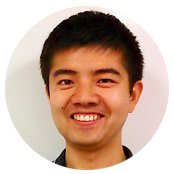 About the Author
Fred is co-founder of PrepScholar. He scored a perfect score on the SAT and is passionate about sharing information with aspiring students. Fred graduated from Harvard University with a Bachelor's in Mathematics and a PhD in Economics.
Get Free Guides
to Boost Your SAT/ACT