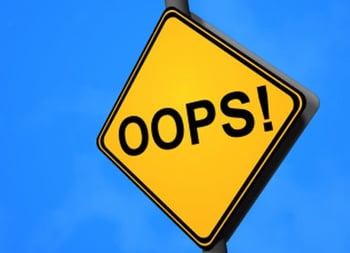 Did you get your SAT scores back and were surprised by how low they were? Do you think that you may have gotten someone else's scores by mistake or that there was another scoring error?
SAT scoring mistakes are rare, but they do happen. This guide will go over the steps you need to take in order to verify your scores, as well as what you should do to improve your score on future SATs if there was no scoring error.
Did the College Board Make an SAT Mistake?
It's very rare for the College Board, the organization that designs and distributes the SAT, to make a mistake, but it does happen. One recent example occurred in June 2016, when the College Board incorrectly printed the amount of time students had on a certain section of the SAT, resulting in a lot of stress and anxiety for test takers. In 2006, about 4,000 students received incorrectly low scores on their SAT because of problems with the scanning of their answer sheets.
So the College Board does make mistakes. However, it's important to know that these mistakes are very rare. The vast majority of students who take the SAT have a problem-free experience, both during the test and when receiving their scores. Before you begin the process of verifying your scores, you should be aware that it is very unlikely your test was scored incorrectly.
The most likely scenario is that you simply didn't do as well on the SAT as you expected to. This can be disappointing to hear, and you may wish this were a world where the College Board descends from the heavens and tells you that there's been a big mistake, and that you really scored 400 points higher than originally reported. However, at some point you do have to overcome denial and focus on improving your scores for future exams.
It's also important to remember that, if there was a mistake, fixing it may not always raise your scores. Sometimes, correcting a scoring error will lower your SAT score, and there is no way to undo this, as all adjusted scores are final.
Potential Causes of SAT Scoring Errors
There are multiple reasons a test may have been scored incorrectly. Below are some of the most common causes of scoring errors.

Errors Caused by the College Board
Sending a test taker the wrong score report.

Incorrectly printing a question or section time on a test booklet.

Problems with scanning answer sheets or essays.
Errors Caused by the Test Taker
Filling answers in for the wrong section.

Filling in the wrong test identifying code.

Writing the essay with pen instead of pencil.

Incorrectly filling in answer bubbles (e.g. not filling the bubble in all the way, not shading dark enough, etc.).

(Josh Davis/Flickr)
How to Learn If There Was a Scoring Error
There are a couple of actions you can take to determine whether your score is really the result of an error.
Review Your Free Score Report
Before taking any action, you should carefully review your official score report, which you will receive about five weeks after you take the SAT. On your score report, you can see how many questions you answered correctly, how many you answered incorrectly, and how many questions you didn't answer at all. It also allows you to see a copy of your essay.
Your score report also breaks down your results based on SAT section, question type, and question difficulty. Check over these numbers and see if there is anything unusual about them. For example, does your score report state that you omitted four answers when you are certain you didn't skip any questions? If you believe there is a mistake with your score report, proceed to the next step.
Request Student Answer Verification
If you believe your SAT scores are incorrect, College Board offers two student verification services, although only one is available for each test. Even if you don't suspect that your exam was graded incorrectly, these services can be very helpful for future studying because they can help you identify the specific areas where you need to improve.
You can order these services when you register for the SAT or up to five months after you take the test. If you are ordering after you registered for the SAT, you can order online by visiting MySAT and selecting "Order Verification" under "My Scores." You can also order by phone or via post.
1. Question and Answer Service
This service is available for May test-takers worldwide and October and January test-takers in the US and Canada. If you order the Question and Answer Service, you will receive:
A booklet containing the SAT questions from the exam, as well as your answers to each of the questions.

The test answer key.

Information for each question that states what subject the question is asking about and how difficult the question is.
Question and Answer Service costs $18.00 (if you didn't have a fee waiver), and materials will be mailed 6-8 weeks after the exam.
2. Student Answer Service
This service is available for all other test dates that don't offer Question and Answer Service. If you order this service you'll receive a computer generated report containing:
Which question numbers you answered correctly, which you answered incorrectly, and which questions you didn't answer.

Information about the type of test questions and level of difficulty for each question.
This information is more in-depth than your free score report because it tells you for each question if you got it right, wrong, or left it blank. However, unlike the Question and Answer Service, the actual test questions and answers are not included. Student Answer Service costs $13.50 (if you didn't have a fee waiver), and materials will be mailed 6-8 weeks after the exam.
If, after ordering a verification service, you still believe your SAT scores are incorrect, you can also request hand-scoring.
Request Hand Scoring
The final option you have is to request hand scoring of your exam. Hand scoring is the most rigorous score verification service that College Board offers, and if you order it, your entire multiple-choice answer sheet and/or your essay will be manually reviewed.
You can request hand scoring if, after ordering student answer verification, you still believe your exam was graded incorrectly. In most cases you'll want to order student answer verification before hand scoring because student answer verification is cheaper and can give you a lot of useful information that, in most cases, convinces you that your test was graded properly. However, you can also order hand scoring without ordering student answer verification first if you think there is an issue that will be solved by hand scoring. It's also important to note that, if you order hand scoring, you will be unable to order student answer verification services afterward if you hadn't already ordered them.
Reasons to request hand scoring before student answer verification:
You think you wrote your essay with pen instead of pencil.

Your essay isn't visible on your free score report.

You think you bubbled your

answers in on the wrong section.

You think you

used the wrong test identifying code.
You can request hand scoring for your multiple choice answers, your essay, or both. Having your multiple choice answers and your essay hand scored each cost $55, or $27.50 each if you had a fee waiver.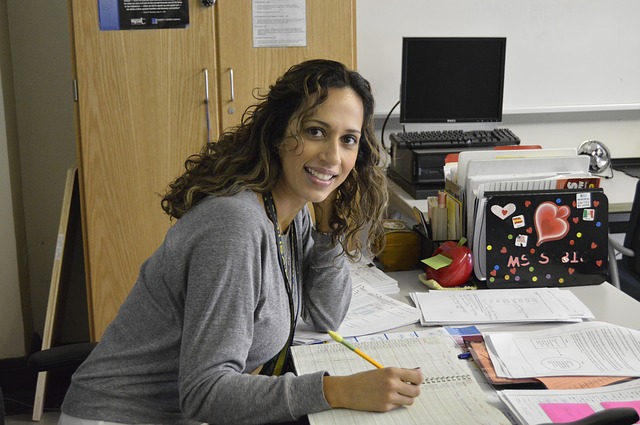 Hand Scoring for Multiple-Choice Questions
If you want to have your multiple-choice answers hand scored, your entire answer sheet will be reviewed; you cannot request hand scoring for only certain sections of the test. If the person hand scoring your exam finds that you marked your answers correctly, but there was a mistake in the scanning or scoring process, then your hand scoring fee will be refunded, and your score will be updated.
If it's found that you made an "obvious error" on your answer sheet, such as filling answers in on the wrong section or using the wrong test identifying code, then your score will be updated, but your hand scoring fee will not be refunded.
If it's found that you did not follow instructions for filling in answers (for example, you didn't completely fill in answer bubbles or filled in multiple circles in a single row/column), your score will not be changed, and you will not be refunded the hand scoring fee.
Hand Scoring for the Essay
If you request hand scoring of your essay, be aware that your essay will NOT be reread. Hand scoring of your essay only includes determining whether there was an error in the scanning or processing of the essay scores assigned by the two graders who read your essay. If an error is found, your score will be adjusted and you will be refunded your hand scoring fee.
If you wrote your essay in pen, it may not have scanned properly. You can check this by looking at your free online score report, where a scanned copy of your essay is visible. If the essay is unreadable or appears blank, you may want to request that it be hand scored. If you wrote your essay in pen, you will not have your hand scoring fee refunded, even if your essay score changes.
Considerations to Keep in Mind if You Request Hand Scoring
Hand scoring can be requested up to five months after taking the SAT. You can request it by completing and mailing a Request for SAT Score Verification form. If you have any information that you think would be helpful (such as if you know you wrote your essay in pen or think you used the wrong test identifying code), report it to the College Board's Customer Service at the same time you submit the form.
If you order hand scoring, you will be mailed a letter confirming the results of your multiple-choice or essay hand score verification within five weeks after your request and payment are received.
If you order hand score verification, you will no longer be able to see your free online score report and you will no longer have access to the Student Answer Service or Question-and-Answer Service. Hand scored reports can only be requested once per test, and once they are completed, they are final and cannot be appealed or reordered.
After going through the above steps, you will know whether or not College Board made an error while grading or sending your scores. What if there was no mistake, and that really is the score you got? Read on to find out what to do.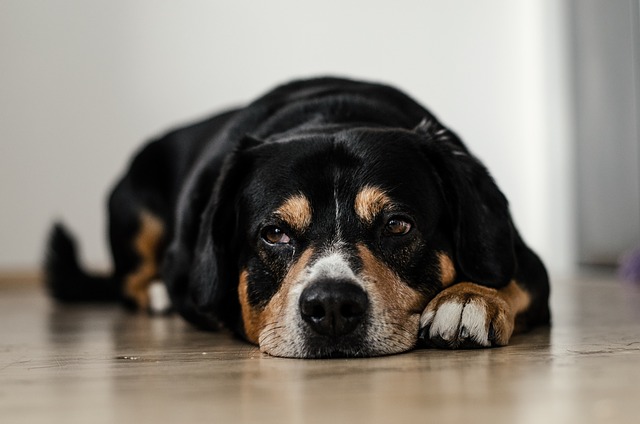 Don't despair if there wasn't a grading error. There are ways to raise your score!
What to Do If There Wasn't a Scoring Error
First of all, don't feel like it is the end of the world if your SAT score is lower than you thought it would be. Your standardized test scores are only one component of your college applications, and you likely have time to retake the SAT and aim for a higher score.
The College Board also offers a service called Score Choice that allows you to choose which SAT scores you send to schools. As long as the schools you're applying to don't require you to send all your SAT scores (and we have a complete list of schools that require all SAT scores sent), then a low SAT score will not affect your application if you retake the SAT and receive a higher score.
It is also normal for your SAT scores to fluctuate a bit. Drops in score of up to 150 points are normal and can occur just due to chance. This is especially true if you had a high score (680+) on previous SAT sections. Check out our guide to learn more about changes in SAT scores and what a normal drop is and isn't.
Read on to learn strategies to help improve your scores on future SATs.
How to Improve Your SAT Score
Identify and Focus on Your Weak Areas
Take some time to look over your score report. It has a lot of useful information, including how many questions you got wrong in each section as well as how well you did on specific subject areas within those sections. For example, you'll be able to see not only how well you did on the Math section, but how well you did in different subjects such as Algebra and Geometry. If you ordered one of the student answer verification services, you should review those materials as well to get more information.
Make note of the areas where you answered the most questions incorrectly and focus on them for your future studying. How can you improve a low section score? Check out these section guides:
SAT Critical Reading
SAT Math
SAT Writing
Practice, Practice, Practice
Don't be under-prepared for your next try at the SAT! Even though you've already taken the test before, you'll still need to study and practice for the next time. A great way to do this is to take complete, strictly timed practice tests. Doing so will help you track your progress over time and help you identify where you are improving and where you still need to practice. We have links to multiple official SAT practice tests.
Taking complete practice SATs will also give you a more accurate estimate of what your score will be on a real SAT than taking one section at a time would. Review your results for these practice tests carefully so you learn what mistakes you made and how to avoid making them again in the future.
Consider Hiring a Tutor or Taking a Prep Course
Sometimes, having a study plan developed by someone else is the best way to effectively target your weak areas and raise your score. There are a lot of great tutors and prep courses. Read our guide on finding the best tutor for you.
Be Ready for Test Day
Simple logistics can be enough to have a significant impact on your test scores. On test day, make sure you are confident and prepared so you don't let any outside circumstances affect your scores.
Get enough sleep the night before the exam, bring a snack with you on test day, and know how to get to your test center. Having these things set will help you focus all your concentration on the test. Also, make sure you give yourself enough time before retaking the SAT. Around two-four months is recommended so that you have enough time to practice and improve.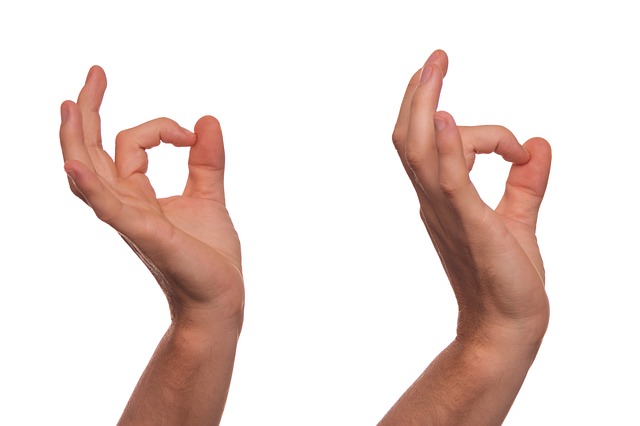 Are you prepared?
Summary
It's very rare for the College Board to send incorrect SAT scores, but it does happen.

If you are surprised by how low your SAT scores are, there is a process you can go through to get your scores verified, but be aware that they are most likely correct.

To verify your scores, order a Student Answer Verification service.

If you are still not confident that your scores are correct, you can also request hand scoring of your multiple choice questions and essay.

There is a fee for each of these services, and they must be requested within five months of taking the test.

If there was no scoring error, there are multiple ways you can improve your score, including analyzing your score reports, taking practice tests, and using a tutor or prep program.

You can find more information about SAT score verification on the College Board's website.
What's Next?
Are you interested in a test prep program? PrepScholar has the industry's leading SAT and ACT prep program. Built by Harvard grads and full scorers, the program learns your strengths and weaknesses through advanced statistics, then customizes your prep program to you so you get the most effective prep possible. Try a 5-day risk-free trial for the SAT or ACT today!
Also, check out our ultimate study guide to SAT prep. Covering every section of the SAT, this guide combines our best SAT study materials on one page.
Have friends who also need help with test prep?
Share this article!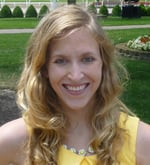 About the Author
Christine graduated from Michigan State University with degrees in Environmental Biology and Geography and received her Master's from Duke University. In high school she scored in the 99th percentile on the SAT and was named a National Merit Finalist. She has taught English and biology in several countries.
Get Free Guides
to Boost Your SAT/ACT