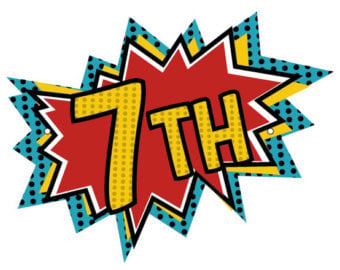 Are you a middle schooler starting to think about the SAT or ACT? While 7th grade is early to start prepping, a lot of students can benefit from prep by reinforcing their content knowledge and developing good study skills. Academically gifted students, furthermore, might take the SAT or ACT to qualify for talent competitions and special programs.
Let's consider how test prep could help you as a 7th grader, reasons you might take the test, and how it lines up with your middle school classes. First, why do students take the SAT/ACT?
Reasons to Prep and Take the SAT/ACT in 7th Grade
The main reason students take the SAT/ACT is, of course, to apply and get into college. While 7th grade is years away from college applications, students may still benefit from sitting for the test and gaining insight into the experience. Continuous early exposure to the test will help students master the content and strategies they need to perform well. Apart from their academic goals, some students might take the SAT or ACT to qualify for talent competitions and programs. Let's consider both of these compelling reasons to prep for the SAT/ACT in 7th grade in more detail below.
To Get Ready for College
Taking the SAT or ACT is a requirement for most 4-year colleges in the United States. Considering how competitive admissions are year after year, you can really boost your application with a strong SAT or ACT score. A lot of strategy and training are key for scoring well on these tests, so almost all students who want to achieve their target scores both prep for the test and take it more than once.
Once you've learned the secrets and tricks of the SAT and ACT, it stops seeming like such a difficult and unreachable test. Actually, with enough prep most students could become experts and even master the test. If putting in the time and effort to really get to know the SAT or ACT inside and out appeals to you, then you could definitely benefit from starting early as a 7th grader.
Prep doesn't have to mean signing up for and taking the test, as you can improve a great deal through taking practice tests, analyzing your results, and practicing under timed conditions. At the same time, early exposure to the test can be valuable experience, both for getting yourself ready and getting accustomed to the experience.Taking an official test will definitely be in your plans if you're competing to get into programs for talented and gifted students.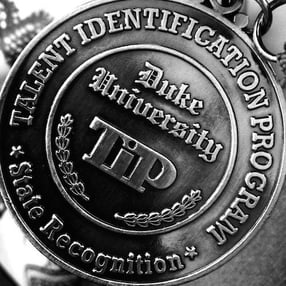 For Talent Competitions and Programs
There are some programs for academically gifted students that require the SAT or ACT as part of their applications. These programs include the following:
If you're taking the SAT or ACT to get into one of these programs, you'll probably sign up using one of their entrance forms as a form of identification. You might be surprised that some of the material on the SAT/ACT lines up with content you've already learned in your classes. Other concepts will likely be new and require your attention and focus to learn.
Either way, it's important that you devote time and energy to prepping if you want to achieve qualifying scores. So what exactly is tested on the SAT and ACT, and how much of these tests line up with what you're learning in school?
Content You Need to Know for the SAT/ACT (and May Not Have Learned Yet)
The SAT has three major sections: Math, Reading, and Writing. The ACT, on the other hand, has four sections: Math, Reading (like the SAT's Critical Reading), English (equivalent to the SAT's Writing), and Science. As a 7th grader, you probably have already developed some of the skills and learned some of the concepts that will appear on these two tests.
However, don't panic if you don't know what "plethora" means or have yet to learn the properties of right triangles. These tests are meant to demonstrate high schoolers' college readiness, not middle schoolers'. If you're taking the tests for talent competitions, you should study on your own, as well as think about tutoring so you can really grasp these new concepts. Let's briefly review what's in each section so you can have a sense of what you already know and what skills and knowledge you would need to acquire. First, what's covered in the SAT and ACT math sections?
SAT and ACT Math
The math section of the SAT covers number and operations, algebra, geometry, and probability and statistics. Almost all the formulas you need to know are provided on the test, though you should still take time to learn them. There's not a lot of time in the math section, so you don't want to waste time flipping through the booklet and consulting formulas that you would be better off having memorized.
The ACT math section is similar, but it goes one step more advanced than the SAT by including some trigonometry. If you're in 7th grade, chances are you haven't had too much exposure to geometry or trigonometry yet! If you're studying for a talent competition or want to get a headstart on 8th grade and high school, you could try to tackle one new concept every few weeks.
SAT Questions of the Day and ACT Questions of the Day are helpful for gradually trying practice problems, identifying what you know, and figuring out what you still need to learn. You can try official practice tests, online sample questions, books, and/or customized prep programs like PrepScholar's online test prep.
While the math covers concrete concepts that you need to learn and practice, the Critical Reading section of the SAT and Reading section of the ACT test skills that are a little more difficult to quantify.
SAT and ACT Reading
Both the SAT Reading and ACT Reading sections ask you to read passages and answer questions about their content, purpose, vocabulary, and details. These questions may incorporate literary terms like theme, tone, style, symbolism, and metaphor.
Most 7th graders have the raw skills of reading comprehension that they can apply to these sections. Through reading widely and taking the time to really comprehend what you're reading and back up your analysis with evidence from the text, you can improve your reading skills and vocabulary more and more.
This takes time, dedication, and hopefully a genuine interest in what you're reading. By approaching these passages and any readings with an open and inquisitive mindset, you can actually retain and understand the words better. A nice consequence of this enhanced understanding would be answering comprehension questions with ever greater accuracy.
Just like with the math sections, taking the time to prep for a few hours every few weeks can help you improve your reading comprehension both on the SAT/ACT and in your English classes in school. You can reinforce what you're learning in school, apply it to these tests, and improve your academic skills overall. On a similar note, you can reinforce your understanding of grammar and writing in the context of the SAT/ACT by prepping for the SAT Writing or ACT English sections.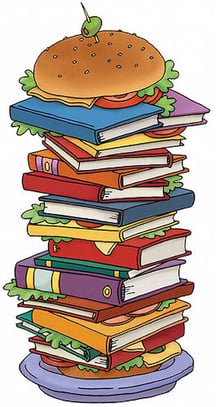 Yum! Reading for breakfast, lunch, and dinner.
SAT Writing and ACT English
Like with your reading skills, you can improve your writing skills (and grasp of English grammar) through practice. The SAT Writing and ACT English sections ask you about grammar and syntax. Studying the most commonly tested rules is very helpful here. Like with the math concepts, you could try to tackle a new rule every few weeks and reinforce it with practice questions. This studying will also help your abilities to express yourself through writing in your English and other classes in school.
In terms of the essay, both the SAT and ACT ask you to write a persuasive essay and support your opinion with examples. If you've encountered the 5-paragraph essay structure, then you have a sense of what you need to produce on these tests. SAT and ACT scorers reward structure, so practicing this structure in class and on practice tests will help you improve your score here.
Finally, the ACT is unique in that it has a science section. What scientific concepts are tested on the ACT?
ACT Science
The science section on the ACT is actually less about recall of specific facts and figures, and more about your ability to apply scientific skills to interpret data, read graphs and charts, and understand passages. In this way, it's almost more like the Reading section than anything else.
You will develop skills in lab classes that will help you on the science section. It includes some biology, chemistry, physics, and earth/space sciences, but does not require you to have advanced knowledge in any of these realms. This article covers the only actual scientific knowledge you need to have to take the ACT science. The rest is about having skills of comprehension and interpretation, which you can continue to develop in school and with targeted and effective test prep.
Above is just a brief overview of the content that comes up on the sections of the SAT and ACT, along with where they intersect and where they differ. You can check out the links above for a much more in-depth breakdown of what's on each of these sections. Familiarizing yourself with the tests will further help you figure out what you already know and what you need to learn to do well on the SAT/ACT and over the coming years of school. So if you are planning to prep in 7th grade, what exactly should be your plan of action?
Plan of Action for 7th Grade
If you're taking the SAT/ACT to compete for talent competitions, you'll be best served by putting in at least 40 hours of test prep or so. Even more would be helpful for really getting a handle on the test, but you don't want prep time to detract from your schoolwork and any other activities.
You might devote 2 to 3 hours a week to prepping for the tests, starting 5 or 6 months before your test date. As mentioned above, you can use official practice questions for the SAT and ACT, answer Questions of the Day, study from books, or try PrepScholar's customized online test prep program. You definitely want to use official SAT and ACT practice questions, as questions from the testmakers themselves are the gold standard when it comes to studying.
To make your prep most effective, you might start out by reviewing the content and figuring out what you already know and what you need to learn. If you approach this with a mindset open to learning new concepts and skills, then you'll be much better off than if you're worrying about not knowing enough. As I said above, the SAT/ACT are tests for high schoolers. You can certainly prep and learn new concepts, but be patient with yourself - there are some areas that you probably haven't studied yet in school.
If you're not taking the SAT/ACT for talent competitions and just want to get a headstart on studying and learning, you might dedicate an hour to test prep every one or two weeks. This gradual studying could really add up over time and allow you to develop expertise on the tests. You could even complete taking the SAT or ACT well before the typical test-taking schedule of junior year and have this part of your college application finished early.
Prepping for the SAT/ACT, and even taking the tests in 7th grade, can give you continued early exposure that will help you achieve high scores. It could also help you develop habits of discipline, effort, and organization. You might get a headstart on your classes, as well as a competitive edge when you eventually apply to college. If you take the time to prep for the SAT/ACT in 7th grade, then you'll be well ahead of the curve.
What's Next?
You might take the SAT or ACT in 7th grade as a launching point and improve your scores from there. So what's a good SAT and ACT score for 7th graders? Read about what makes a good 7th grade score here.
If 7th grade feels too early to think about the SAT/ACT, what about 8th grade? This article discusses the reasons why you might start prepping in 8th grade.
The best practice for the SAT and ACT uses official sample questions. Download free official SAT and ACT practice tests here.
Want to improve your SAT score by 160 points or your ACT score by 4 points? We've written a guide for each test about the top 5 strategies you must be using to have a shot at improving your score. Download it for free now:
Have friends who also need help with test prep?
Share this article!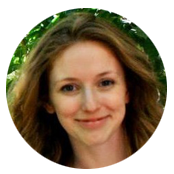 About the Author
Rebecca graduated with her Master's in Adolescent Counseling from the Harvard Graduate School of Education. She has years of teaching and college counseling experience and is passionate about helping students achieve their goals and improve their well-being. She graduated magna cum laude from Tufts University and scored in the 99th percentile on the SAT.
Get Free Guides
to Boost Your SAT/ACT