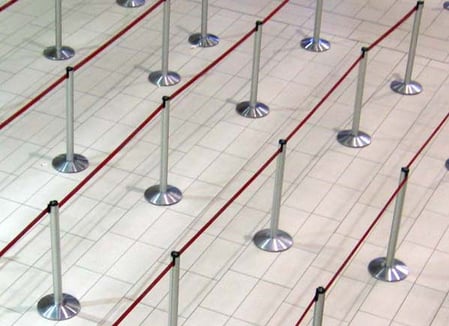 Did you miss the registration deadline for the SAT test date you wanted? Don't fear—you still might have a chance to take the test if you get on the waitlist.
In this article, we give you instructions on how to register for the SAT waitlist, followed by some advice on whether it's the right choice for you.
UPDATE: No SAT Waitlist for 2022-2023
The College Board has suspended the SAT waitlist at least through the 2022-2023 school year. This means that the late registration deadline (typically 11 days before the test) is the final day to register for an SAT. Registering later than that is not possible. For updates on when the College Board reinstates the SAT waitlist, check this article for updates or check the College Board's SAT waitlist page.
Requesting SAT Waitlist Status
You can request waitlist status between the late registration deadline and five days before the test date. This request must be made through your College Board account.
Waitlist registration works almost the same way as normal registration does. You'll need to pay for test registration ($55), upload a photo of yourself, and print out your Waitlist Ticket, which will be delivered to you via your online account.
SAT Waitlist: What Happens the Day of the Test
Students on the SAT waitlist are admitted to the test center on a first-come, first-served basis. If there are enough materials left in terms of test booklets, staff members/proctors, and seats after all the normal registration students have been accounted for, you will be able to take the test.
On top of the regular test registration fee, you'll also need to pay a waitlist fee of $53 if you're admitted to the test center on the test date you request. Unfortunately, fee waivers are not accepted for the waitlist fee. The good news is that if you're not admitted to the test center on that date, your registration fee will be refunded.
Make sure you bring an acceptable photo ID and your Waitlist Ticket, along with other supplies you'll need for the SAT. If you need to test with accommodations, you'll still be able to do so as long as your situation doesn't involve any special equipment.
For example, if you need extended time or extended breaks, you should be able to test with those conditions, provided they're confirmed by your Waitlist Ticket. However, anything that requires extra setup or coordination, such as a computer for the essay, a scribe, a magnifier or other seeing accommodation, or a reader won't be available if you test with waitlist status.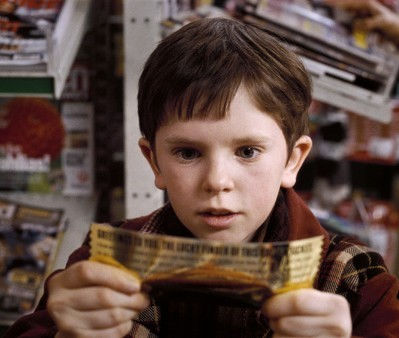 The Waitlist Ticket provides you with an all-access tour of the College Board factory—if you are pure of heart, you just might inherit the factory from Dr. S.A.T. College Board!
3 Reasons to Get on the SAT Waitlist
Is the SAT waitlist the right choice for you? Remember, you only have until five days before the test date to sign up for it. If one of the following three situations applies to you, you should think about getting on the SAT waitlist.
#1: This Is Your Last Chance to Take the SAT
If it's your senior year and you just missed the late registration deadline for the December SAT test date, you might consider getting on the waitlist.
Many colleges won't accept test scores from SATs taken later than December of your senior year. If you're still unsatisfied with your scores and believe you could do better if you took the test one more time, sign up for the waitlist so you have that chance.
#2: It's Important to Your Game Plan That You Take the SAT at This Time
If you've been planning for this date for a while and know it's the best time for you to take the test when considering your overall college application plan, consider getting on the SAT waitlist.
For example, if this is a test date in the spring of your junior year and you want to use the results to study over the summer for your last chance at the SAT in August or the fall of your senior year, the waitlist is a good option.
In general, if this was supposed to be a benchmark test for you (your first test junior fall, your second test junior spring, or your last test senior fall) but you forgot to register, you would be smart to consider going on the waitlist to keep yourself on track.
#3: You Want to Get the Question-and-Answer Service (QAS)

The Question-and-Answer Service (QAS) is the SAT's most comprehensive score review resource. It gives you a copy of your test booklet and provides details for all questions you answered correctly and incorrectly (and for any you skipped—though you should always answer every question!). It is only available for the October, March, and May test dates.
If you know that you won't get another opportunity to use the QAS as a study tool should you miss this test date, you should consider signing up for the SAT waitlist. Remember, on other test dates you can still order the Student Answer Service (SAS), which is essentially a less in-depth version of the QAS.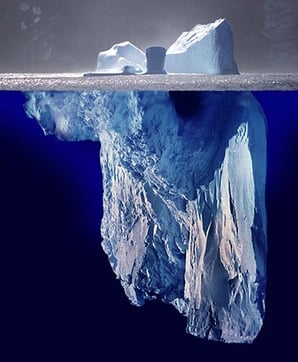 Your final scores are just the tip of the SAT iceberg. You'll need to plunge into the watery depths with the QAS to find out how to improve them.
2 Reasons to Wait for the Next SAT Test Date
Sometimes it's not a good idea to get on the SAT waitlist. It's a lot of extra money, and you might not absolutely need to take the SAT on this test date. Here are a couple of reasons to hold off.
#1: Waiting Until the Next Date Won't Impact Your Plans Much
For example, if it's your junior year and you missed the October registration deadline, it might not be a big deal for you to take the test in November instead. You would still get in one SAT during your junior fall and have time between that test and other test dates in the winter and spring to study.
#2: The Waitlist Fee Is Too Large of a Financial Burden

As mentioned above, you can't get a fee waiver for the waitlist fee. If you think it's going to be a big strain on you to pay the extra $53, don't go on the waitlist unless it's really your last chance to take the SAT and you're counting on a higher score to get into your dream college.
The Bottom Line: Getting on the SAT Waitlist
You can put yourself on the SAT waitlist up to five days before a test date. It's a $53 fee, but this is only charged to you if you're admitted to the test center. You'll also need to pay the registration fee for the SAT; however, this will also be refunded to you if you aren't admitted to the test center. The SAT waitlist works on a first-come, first-served basis, so get there early!
It's a good idea to consider getting on the SAT waitlist if you're relying on a particular test date to stay on track with your SAT study plan or if it's your absolute last chance to take the SAT before your college applications are due.
On the other hand, it's probably not worth getting on the SAT waitlist if you can take the test on the next date without suffering any major consequences.
Ultimately, you can avoid putting yourself in this waitlist situation by being aware of upcoming SAT test dates and registering for the test far in advance!
What's Next?
Still trying to decide whether the next SAT test date is a good fit for you? Read this article for our expert advice. If you're coming up on your senior fall, check out this in-depth guide to find out more about the best test dates for seniors.
Already took the SAT and are waiting for your scores? Or perhaps you're trying to figure out how to interpret your results. Learn more about this process with our comprehensive guide.
Concerned about or confused by your SAT scores? Get tips on how to order the Question-and-Answer Service and Student Answer Service or, for more extreme cases, Hand Score Verification.
Want to improve your SAT score by 160 points? We've written a guide about the top 5 strategies you must be using to have a shot at improving your score. Download it for free now:
Have friends who also need help with test prep?
Share this article!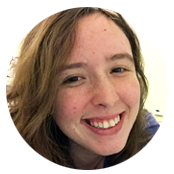 About the Author
Samantha is a blog content writer for PrepScholar. Her goal is to help students adopt a less stressful view of standardized testing and other academic challenges through her articles. Samantha is also passionate about art and graduated with honors from Dartmouth College as a Studio Art major in 2014. In high school, she earned a 2400 on the SAT, 5's on all seven of her AP tests, and was named a National Merit Scholar.
Get Free Guides
to Boost Your SAT/ACT