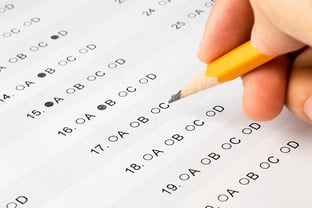 You can't study effectively for the ACT if you don't know what score to aim for, and you won't know what score to aim for if you don't know how the ACT is scored!
In this post, I'll start off with some important background info on the ACT before getting to the good stuff — the ACT score range and what you should know about it. For example, what do these scores mean? What counts as a good ACT score? Read on to find out!
ACT: The Basics
Although it wasn't the original college entrance exam, the ACT is now accepted everywhere that the SAT is. In fact, more people take the ACT every year than the SAT.
The ACT (or the SAT, if you so choose) will be an important part of your college applications. Admissions officers consider your scores as a measure of academic preparedness — the higher your scores, the stronger your application.
Higher-ranking schools have higher expectations when it comes to ACT scores, so if you want to be a top applicant, it's important to know what scores you should be aiming for (don't worry, we'll get to that shortly)!
The ACT Score Range
The ACT is scored out of a total of 36 points — this is known as the composite, or total, score. The lowest possible composite score is 1. This score is calculated by averaging all the ACT sections.

There are four sections, or tests, within the ACT. Each test is scored out of 36 points, with the lowest possible score of 1 — just like the composite score.
Here's some information about what to expect for each ACT section (click the links to read more about each topic):
Math

–

60 total questions
There's also the option to take the ACT with a writing section. Some colleges require you take the ACT with Writing. This doesn't affect your composite score, but your writing section will be sent to colleges in addition to the scores above. There have been some changes to the ACT Writing section this year, so be sure to check out our guide for more info.
A Better Understanding of ACT Scores
Here's where we start to make sense of this score range.
A score range of 1-36 isn't necessarily easy to wrap your head around, unlike a standard test scored out of 100 points. While it's helpful to know about the maximum and minimum scores, the range doesn't really tell you what's average or normal for a student like you.
Lucky for us, millions of students take the ACT every year, and we have access to information about how they've scored.
National ACT Performance
Here's what we know about the ACT score distribution on a national level:
The average composite score is 21 points, out of a possible 36.
The 75th percentile score is 24. This means that students who score 24 points had higher composite scores than 75% of all other test takers. Scores of 24+ are generally considered excellent, at least on a national level.
The 25th percentile score is 16. This means that students who score 16 points had lower composite scores than 75% of all other test takers. Scores at or below 16 points are generally considered low, at least on a national level.
If you want more detailed information on national ACT score distribution, check out this percentile chart.
High School and Target College ACT Performance
Although looking at national ACT performance is helpful, it can only get you so far. People who take the ACT come from vastly different backgrounds and have vastly different goals — you go to one particular high school in one particular area, and you're probably looking at a specific set of colleges, right? You won't be applying to every single school in the country. You'll want to aim for goal scores that are appropriate considering both your educational background and your future goals.
The first steps in this process involve learning how your peers perform on the ACT, and learning how students at your target schools perform on the ACT.
To learn what your peers tend to score on the test:
Google "[Your high school name] ACT score report"
See your guidance counselor
Ask your friends
Read our guide to understanding ACT scores for more detailed instructions
To learn what students at your target colleges score on the ACT (remember, you want your scores to look like theirs):
Google "[school name] PrepScholar admissions requirements" to get information on 25th and 75th percentile ACT scores
Read our guide to setting appropriate goal scores for more information
What's Next?
Now that you know all about the ACT score range, you can start learning all you can about the test's content. Check out how to prepare for the ACT English, math, reading, and science sections.
If you're particularly ambitious and want to aim for some of those top schools I mentioned earlier, learn how to score a perfect 36 on the ACT.
Have friends who also need help with test prep?
Share this article!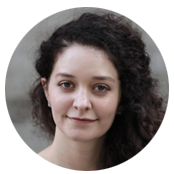 About the Author
Francesca graduated magna cum laude from Harvard and scored in the 99th percentile on the SATs. She's worked with many students on SAT prep and college counseling, and loves helping students capitalize on their strengths.
Get Free Guides
to Boost Your SAT/ACT