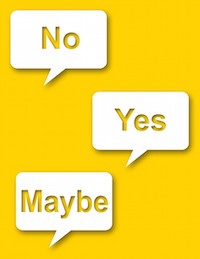 Standardized testing isn't most people's idea of fun—quite the opposite actually. Why take the ACT, then? And is it a better choice than the SAT? You may have heard that many colleges have become test optional (either temporarily or permanently) because of the coronavirus pandemic and are wondering if it's still worth it to take the ACT. Read this article to help you decide if taking the ACT is the right choice for you.
Standardized test scores are an important part of college admissions, but they also have value beyond that: taking the ACT can earn you tens of thousands of dollars in financial aid or help you get a job! Below are the five key reasons why to take the ACT.
#1: Most Colleges Require Test Scores
There are, indeed, some colleges that don't require scores—schools that are test-optional or even completely test-blind. Test-optional policies became much more popular as a result of the coronavirus pandemic, when many students couldn't take the ACT or SAT. Most schools became test optional only temporarily, but some have decided to make it a permanent change.
In that case, why should you take the ACT? Well, most colleges still want to see how you scored on the SAT or ACT. Even if a school is test optional, having a strong test score will boost your application and help you stand out from the crowd. If you decide not to take the ACT, it can limit the colleges you're able to apply to and cause you to lose out on a chance to make your application even more impressive.
#2: There Are Scholarships for High Scorers
Many schools award merit-based financial aid to students, and test scores are often one of the most important factors in determining which students get scholarships and which don't. Even if the schools you're applying to are test optional, they may still require test scores for financial aid. Because financial aid packages are often worth tens of thousands of dollars, it'd be well worth your time to take the ACT, even if it's not technically required.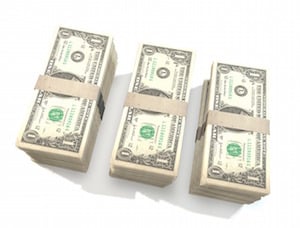 Hopefully your scholarship money won't be meted out in single-dollar bills, either.
#3: Your State or High School Might Require It
Surprise! Even if the colleges you're applying to don't require the ACT, you still might end up taking it if your high school requires it or if you live in one of the states that requires the ACT. In these cases, you'll take the ACT at school, during the school day. You can send scores from these in-school tests to colleges the same way you would with any other ACT scores, but you also aren't required to send them if you aren't happy with how you did on the test.
#4: Some Jobs Require Test Scores
This may seem odd, and it's certainly a newer trend. Still, some potential bosses want to see data from the SAT or ACT before they hire you.
This doesn't just apply to test prep jobs, either; this requirement pops up in consulting and finance-related jobs, too. And, according to the Wall Street Journal, it's getting more common.
How much better, then, to get it taken care of now, rather than scrambling to take the test when an employer asks for scores unexpectedly? (Answer: A lot better.)
#5: The ACT Might Suit You Better Than the SAT
Now, if you decide to take a standardized test, you have options. The ACT's rival is the SAT, and, despite what you might think, there are actually some significant differences between the two tests. We have an entire article devoted to helping you decide between the ACT and SAT, but here's a summary of four key differences:
The ACT Has a Science Section
The SAT incorporates some scientific passages in its test, but there's no all-out science section. The ACT's science section contains 40 questions and accounts for a quarter of your final ACT score. Despite its name, ACT Science focuses on graph and data interpretation rather than scientific facts like what photosynthesis is or the parts of a cell. So if graphs, charts, and data are your thing—use the ACT as an opportunity to show off those skills!
The ACT Has Less Algebra and More Geometry
In regard to math content, both the ACT and SAT have a big emphasis on algebra. However, the ACT also tests certain math topics and skills that the SAT doesn't focus on as much.
The ACT has a much larger focus on geometry, which makes up about 30-45% of ACT Math. In contrast, geometry accounts for less than 10% of SAT Math questions. Additionally, trigonometry accounts for about 7% of the ACT but less than 5% of the SAT, so there's a slightly larger emphasis of trig on the ACT than there is on the SAT.
The ACT also tests a few concepts that the SAT doesn't test at all, such as matrices, graphs of trig functions, and logarithms.
Which math section you prefer is largely a matter of your preferences and individual strengths. If you're not a fan of algebra, but you do really with geometry and trigonometry, opt for the ACT. If you're unsure, taking practice tests of both the SAT and ACT math sections and comparing your scores is a great way to get a sense for which one you feel more comfortable with.
The ACT Has No Grid-in Questions
If you love multiple choice, especially for math, you might want to stick with the ACT. The SAT, though mostly multiple choice, has student-produced response questions, or grid-ins, which are math questions where you must fill in your own answer. In other words, there's no guessing "C" and hoping for the best on these questions; you'll have to enter a numerical value to answer them.
The SAT contains a total of 13 grid-in questions across the No Calculator (five grid-ins) and Calculator (eight grid-ins) subsections. By contrast, ACT Math only has multiple-choice questions. If you're not a fan of math questions that don't offer you any answer choices, the ACT might be the better choice for you.
The ACT Allows Calculators Throughout the Math Test
The SAT Math section has a calculator subsection (38 questions) and a no-calculator subsection (20 questions). The ACT only has one math section, and you can use a calculator for all of it. The no-calculator questions on the SAT are generally the kind a calculator wouldn't help much on anyway, but, still, if you really rely on having those buttons to push, or just hate doing calculations by hand, the ACT is your test.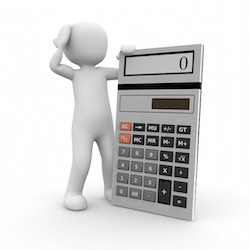 Make sure you're comfortable with that calculator, though!
Conclusion: Why Take the ACT?
In this article, we discussed a number of reasons why you should take the ACT. They are:
#1: Colleges typically require test scores
#2: A high score can net you financial aid money
#3: Your school or state might require you to take the ACT
#4: Your job might require test scores
#5: You expect to score higher on the ACT than the SAT
If you decide to take the ACT for any of these reasons, make sure you spend time studying. Your level of comfort will be much higher if you prepare ahead of time—and, most likely, your results will be better, too!
What's Next?
If you've decided that standardized testing is for you but aren't quite sold on the ACT, read a more dedicated discussion on whether the ACT or SAT is right for you.
Maybe you are sold on the ACT, though. Are you wondering what kind of score is going to get you where you want to go? Take a look at our guide to what qualifies as a good ACT score—and why it's so subjective.
Want a top ACT score? if you're aiming for a perfect ACT score, read about how to get there in this guide written by our resident perfect scorer.
Want to improve your ACT score by 4+ points? Download our free guide to the top 5 strategies you need in your prep to improve your ACT score dramatically.
Have friends who also need help with test prep?
Share this article!
About the Author
Vero is a firsthand expert at standardized testing and the college application process. Though neither parent had graduated high school, and test prep was out of the question, she scored in the 99th percentile on both the SAT and ACT, taking each test only once. She attended Dartmouth, graduating as salutatorian of 2013. She later worked as a professional tutor. She has a great passion for the arts, especially theater.
Get Free Guides
to Boost Your SAT/ACT