The SAT is a daunting exam. Plus, it's not a direct part of your schooling, so why take the SAT? Well, as it turns out, there are plenty of good reasons.
On of the most significant reasons is how the test affects your college options, though there are other considerations, too. In this article, we'll talk about all the reasons to take the SAT, including why it might be a better test for you than the ACT.
#1: Most Colleges Require SAT Scores
If you're applying to college, you will almost certainly need to submit SAT (or ACT) scores. Now, any college that requires these scores will accept the SAT or the ACT (or both, if you're so inspired). No school will accept one, but not the other.
You should also be aware that there's a growing number of test-optional and test-blind schools out there—schools that either don't require or else don't even want your test scores.
However—and I really want to stress this point—these schools remain the exception, not the rule. For the most part, schools want (and even demand) to see those SAT or ACT scores.
Taking the SAT or ACT thus means keeping a considerable number of options open that would otherwise be closed to you.
#2: Some Scholarships Are Based Off SAT Scores
Some schools guarantee significant scholarship money based on qualifying SAT or ACT scores. This is huge: college price tags are not cheap, and you may as well give the SAT your best shot if it stands a chance of netting you a huge chunk of cash—or maybe even a full ride.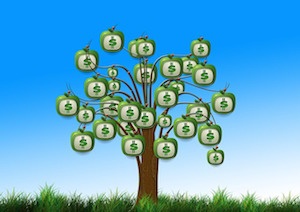 Despite what this picture suggests, money does not simply grow on trees.
#3: Some Jobs Require SAT Scores
This doesn't apply just to jobs in the test prep arena, either; a surprising range of companies ask job-seekers, from entry-level consulting applicants to senior-level banking applicants, to cough up old SAT or ACT scores.
It may not be standard practice, but you don't want to pass on the perfect job because an employer wants test scores and you don't have them.
#4: The SAT Does Not Have a Science Section
So far, we've focused on reasons you should take a standardized test, but this is one of the big reasons you might prefer the SAT specifically: it doesn't include a dedicated science section—while the ACT does.
Granted, the SAT does include some scientific reading passages and a little bit of data to interpret, but if every science class is your own personal nightmare, it might be wise to skip the ACT's 40-question, 35-minute Science section and take the SAT instead. For those who are not scientifically inclined, it's definitely the lesser of two evils.
#5: The SAT Is Taken at a Slower Pace
Now, the SAT is a little bit (and I do mean a little bit) longer than the ACT: five minutes longer without the essay, fifteen minutes longer with the essay. Given that, though, consider the following data on how many minutes and seconds are allocated to each question on either test. What you'll see is that the ACT is much more rushed.
| | | |
| --- | --- | --- |
| | SAT | ACT |
| Minutes per math question | 1:23 | 1:00 |
| Minutes per reading question | 1:15 | 0:53 |
| Minutes per writing/English question | 0:48 | 0:36 |
If you get nervous or overly stressed under time constraints, the SAT is the test for you. You'll still have to compete with the clock, but it won't be as frantic as the ACT.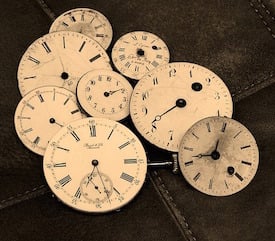 Time is precious on a standardized test.
Ready to go beyond just reading about the SAT? Then you'll love the free five-day trial for our SAT Complete Prep program. Designed and written by PrepScholar SAT experts, our SAT program customizes to your skill level in over 40 subskills so that you can focus your studying on what will get you the biggest score gains.
Click on the button below to try it out!
#6: The SAT Organizes Its Reading Questions
SAT Reading questions come in the order of the progression of each passage, complete with line numbers to help you find the point of reference. The ACT is lacking these features; it involves a lot more scrambling to situate what the questions are even discussing. If the extra help that the SAT provides is important to you, consider taking the SAT rather than the ACT.
#7: The SAT Is Heavy on Algebra, Light on Geometry and Trig
Geometry and trigonometry are present on the SAT, but they are not as prevalent as they are on the ACT. Algebra, on the other hand, takes center stage on the SAT.
Almost everyone has some preference between algebra and geometry; if algebra is your favored subsection of math, the SAT will let you shine.
#8: The SAT Doesn't Cover As Many Math Concepts
For instance, logarithms, matrices, and graphs of trigonometric functions are all absent from the SAT (but present on the ACT). If you struggle with a few nitty-gritty topics like these but have mastered algebra reasonably well, the SAT might be the perfect test to take.
#9: The SAT Essay Is a Literary Analysis Task
You don't have to argue a personal opinion or pass a judgment about any argumentative case's moral superiority on the SAT essay. Instead, you're producing commentary on a piece of source text. With the ACT, on the other hand, you have to argue the relative merits of solutions to complex issues.
If you excel at literary analysis but shy away from debates, the SAT may just be the way to go.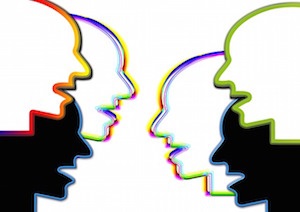 Some people thrive on debate; others do not.
#10: Some States Require the SAT
If you're living in a state that requires the SAT, you don't have a whole lot of say in the matter — you'll have to take it. Since you'll likely spend some time class time practicing, you'll probably want to focus your test prep on the SAT as well.
You can reference our complete list of states requiring the test to see if you live in one of these states.
Conclusion: So Why Take the SAT?
Today, taking the SAT (or ACT) seems to be the decision most college-bound students make. There is, in fact, very good reason for this pattern; as discussed above, these tests can help you find your way into college, get a scholarship to pay for college, and even land a job down the road.
There are also some distinct reasons that the SAT may serve many students better than the ACT.
Whether you're wondering whether to take any standardized test or second-guessing your past decision to sign up for the SAT in the first place, you can use this article to review and consider the many merits of the test.
What's Next?
Wondering what all this means for the ACT? Take a moment to read about whether you should take both tests or only one.
This article has touched on how the two tests are different, but do also take some time to investigate the issue in more detail. We've got a comparison chart that should do just the trick.
Since math is a point of especial concern for many students, you may want to read a more detailed analysis of how ACT and SAT math are the same and different.
Want to improve your SAT score by 160 points? We've written a guide about the top 5 strategies you must be using to have a shot at improving your score. Download it for free now:
Have friends who also need help with test prep?
Share this article!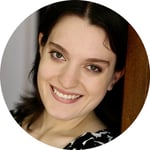 About the Author
Vero is a firsthand expert at standardized testing and the college application process. Though neither parent had graduated high school, and test prep was out of the question, she scored in the 99th percentile on both the SAT and ACT, taking each test only once. She attended Dartmouth, graduating as salutatorian of 2013. She later worked as a professional tutor. She has a great passion for the arts, especially theater.
Get Free Guides
to Boost Your SAT/ACT