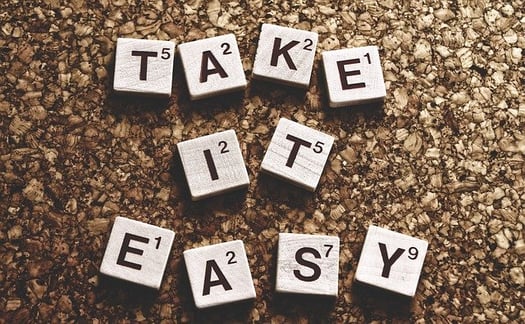 With so many aspects of the college application and admissions process being postponed, reformatted, or cancelled due to the COVID-19 (coronavirus) pandemic, many students who plan to apply to college during Fall 2021 are wondering if getting into college might be less difficult during the next year.
While it isn't really possible to nail down a concrete answer to the question of whether getting into college will be easier in 2021, there will be several changes to the college admissions process that could make the admissions process easier for certain students.
To help you understand the possible advantages of the Fall 2021 college admissions situation, we'll cover the following in this article, including:
Explaining the most important changes to college admissions for Fall 2021
Analyzing the aspects of the Fall 2021 college admissions process that may make it easier to get into college
Five tips for applying to college during Fall 2021
Let's jump in!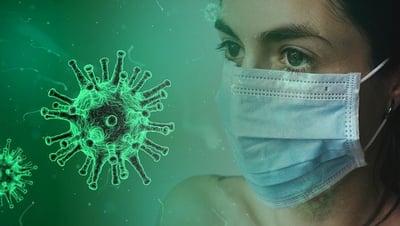 The coronavirus pandemic has changed a lot about the college admissions process. But will it make it easier?
How COVID-19 Has Changed the College Admissions Process
The COVID-19 pandemic has altered the college admissions process for Fall 2020 in several significant ways, and some schools are extending those changes into Fall 2021 as well. To help you get an idea of the most important changes due to COVID-19, we'll review the current facts here.
Probably the biggest change to the college admissions process due to COVID-19 has been the decision for some colleges and universities to go "test optional" for the Fall 2021-2022 admissions cycle, with some schools even choosing to adopt a permanent test optional policy. "Test optional" means that a school won't require you to submit your ACT or SAT test scores as part of the admissions process. You can choose to do so if you'd like, but not submitting scores won't be held against you.
Another significant change in the college admissions landscape this year involves international students. While many international students typically apply to U.S. colleges and universities, that number is expected to see a significant decrease due to the pandemic. The cancellation of SAT/ACT dates, suspension of student visas, and a myriad of other ongoing, travel-related issues will likely prevent many international students from applying to U.S. schools and/or attending university in Fall 2021.
On top of these changes, many families have seen significant changes in their financial situation due to COVID-19 impacts, which is expected to negatively affect their ability to send college-ready family members off to school next year. In fact, many high schoolers have reported considering taking a gap year or simply entering the workforce rather than applying to college this fall.
In general, the three widespread changes listed above could place Fall 2021 college applicants at an advantage in the admissions process. We'll look more closely at how these changes could play out as advantages next.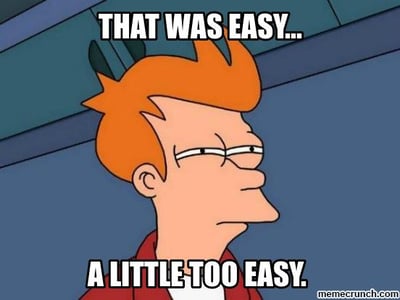 We can't guarantee that the pandemic will make it super easy to get into your dream school, but some of the changes to the admissions process could definitely work in your favor.
How Getting Into College Might Be Easier This Fall
Before we dive into analysis of some ways that college admissions might be easier during Fall 2021, it's important to reiterate this: this discussion is based on our analysis of the current national and global situation and ongoing reports from colleges and universities.
In other words, we're making educated guesses based on the data and information we currently have available. For the most up-to-date information about the Fall 2021 admissions process at your prospective colleges, check out their websites and admissions pages.
Now, with that being said, let's take a closer look at three ways that college admissions might be easier this fall:


SAT/ACT scores have been designated optional components of college applications at many U.S. schools, so you may not have to submit your test scores
Fewer students are expected to apply for admission during Fall 2021
Colleges and universities are making accommodations for extenuating circumstances that may affect students' ability to attend college in Fall 2021


We can briefly break down each of these potential changes to talk about how it might make college admissions a bit easier in 2021-2022.
#1: Some Schools Are Going Test Optional
There were widespread cancellations of the SAT and ACT during Spring and Summer 2020 due to COVID-19. Those cancellations, coupled with COVID-19's spread in the US, prompted many colleges and universities to adopt a "test optional" policy for SAT/ACT scores. Many of those schools, including the University of California system and CalTech, are extending their test optional policies into 2021 and beyond.
Like we mentioned earlier, "test optional" means that while applicants have the option to submit SAT/ACT scores for consideration with their applications, students who choose not to or are not able to submit scores will not be negatively impacted during the admissions process.
In other words, at many schools, you can get accepted without submitting ACT/SAT scores.
How might this make college admissions easier? Well, if you're only applying to test optional schools this fall, it could mean that you don't have to take the SAT or ACT at all. That means you won't have to worry about whether your test scores are high enough or if your scores will prevent you from getting accepted!
Keep in mind that even test optional schools may require SAT/ACT scores if you're applying for certain programs, grants, or scholarships. So make sure you do your research before you decide to skip the SAT or ACT entirely.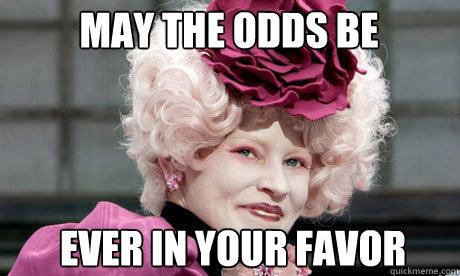 Fewer applicants? We like those odds.
#2: Fewer Students Are Applying for Fall 2021 Admission
In general, fewer students are expected to apply to colleges during Fall 2021. This anticipated decrease in the number of college applicants is based on the fact that international students may find it impossible to travel to the U.S. due to the global pandemic, and many U.S. students are experiencing financial hardship due to COVID-19.
If fewer students are applying to colleges and schools still hope to admit a new class of students that is comparable in size to those of past years, it stands to reason that the competitiveness of many schools may decrease next year.
As of right now, we don't think this change will be universal. Highly competitive schools like MIT, Yale, and Harvard will probably be just as hard to get into as usual. But for less competitive schools like state schools or smaller colleges, there's a good chance that they'll be a bit less stringent in terms of admissions this cycle.
#3: Colleges Are Accommodating Students With Extenuating Circumstances
If nothing else, the fact that colleges and universities are approaching this year's admissions process with understanding should be reassuring. Many schools have chosen to be more lenient with crucial aspects of the admissions process, like test scores and senior course grades, in order to accommodate the applicants who have experienced academic issues due to the effects of COVID-19.
They may also be more flexible about deadlines for submission of crucial application materials, including letters of recommendation and official transcripts. For instance, the University of California schools have gone test optional for 2021, and they're allowing students to begin classes without a transcript on file as long as one is received sometime during the fall semester. All schools are handling these issues differently, so be sure you check with your institution for specific information.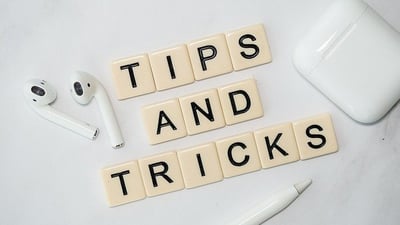 These tips will help you make the most of your school's new admission guidelines.
5 Tips for Applying to College in Fall 2020
Now that you're aware of the ways that college admissions might be looking at your applications in new ways this fall, you can start to adjust your application process to take advantage of these changes. Our five tips for applying to college in Fall 2020 can help you navigate this new process with ease.
Tip 1: Write Stellar Application Essays
Under any circumstances, college application essays are an extremely important part of your application. Essays give you the chance to show off the person behind the list of accomplishments, test scores, and grades and make a case for why you would be an important addition to a school's incoming class of students.
However, if you are applying to schools that have chosen to go test optional this fall, your application essays become even more important. While taking away SAT/ACT scores won't hurt your chances of admission at test optional schools, not including them means colleges will consider the other parts of your application even more closely.
This means that every part of your Fall 2021 college application needs to be really strong—especially your essays. Plan to use your essays as an opportunity to advocate for your ability to succeed academically in creative ways, especially if other parts of your application (like your course grades and extracurriculars) have also been impacted by COVID-19.
Tip 2: Ask for Letters of Recommendation Much Earlier
It's no secret by now that COVID-19 has been hard on teachers and schools, too. If you need letters of recommendation for your applications this fall, it's important to begin reaching out to your recommenders as soon as possible. Reaching out with recommendation requests early allows you to respect your recommenders' time and increases the chances that they'll have the time to write thorough, thoughtful letters on your behalf.
Like with your application essays, letters of recommendation are a very important piece of your application, especially if you choose not to submit SAT/ACT scores. Where your test scores are absent, these letters can step in and testify to your academic potential and track record of excellence as a student.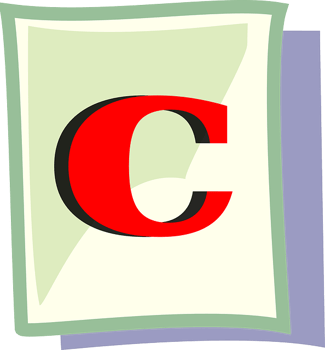 Your grades for your senior classes may have been affected due to school closures or remote learning. Be honest about those issues!
Tip 3: Prepare to Provide Clarification for Your Grades
Some students may be concerned that their high school's decisions about how to handle final grades and GPAs during COVID-19 may place them at a disadvantage in the college admissions process. Some concerns might include a high school's choice to adopt a pass/fail grading model for Spring 2020, or the decision to end courses early without providing students a chance to raise their final grades.
While it's important to keep in mind that colleges are aware of these issues, it's also a good idea to prepare a brief explanation for any portion of your application that you feel might be perceived as a weak spot under normal circumstances.
For instance, you might consider briefly explaining how your high school chose to calculate grades during the pandemic and how that impacted your GPA. Most colleges provide a space that allows you to explain these extenuating circumstances, and a thoughtful, honest response will give college admissions a better sense of how your application has been impacted by COVID-19.
Tip 4: Get to Work on the Common and Coalition App Personal Statements
If you're going to have to submit your application using the Common App or the Coalition App, you might already know that you'll need to write and submit a personal statement as part of your application package. The prompts for the personal statements required through both of these apps are already set for the 2020-21 admissions cycle, so you can begin by choosing a prompt and drafting out your statements now.
Plan out your personal statements in a way that will showcase your unique traits, experiences, or activities in an engaging and compelling way. It could also be helpful to keep in mind that many students may choose to write about challenges or experiences pertaining to the effects of COVID-19 this year, which is a good idea especially if it has negatively impacted your application. There's one exception, though: some applications (like the Common App) have added a special COVID-19 section where you can explain how the pandemic impacted your grades, extracurriculars, or other elements of your application. If your app has that space, then make sure limit your discussion of COVID-19 to that section.
Regardless, it's important to start these statements early so you can really polish them. Remember: your personal statements and essays will be even more important during the Fall 2021 college application cycle, especially if you're applying to test optional schools.
Tip 5: Get Your Test Scores Together for Ivy League Apps
With the exception of Cornell, all of the Ivy League schools are still requiring submission of ACT and SAT scores (but not subject tests) for the 2020-21 admissions cycle as of June 2020. This means that students applying to these schools will need to pay close attention to how the ongoing changes caused by COVID-19 are affecting SAT and ACT administration dates in the coming weeks and months—especially students who haven't taken their exams yet.
While testing dates are still scheduled to proceed as planned in August 2020 and beyond, consider coming up with a backup plan for testing if you're registered for one of these testing dates and it ends up getting cancelled. It might make sense to take your exams as early in the fall as possible so that you have time to reschedule cancelled exams and/or retake your exams for a higher score.
To stay up-to-date on cancellations and other testing changes, make sure you're signed up to receive emails from the ACT and the College Board.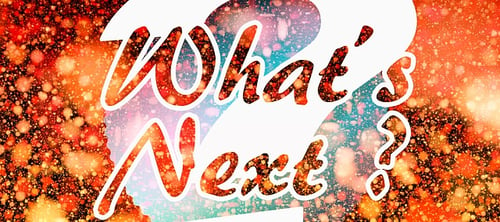 What's Next?
If you're interested in applying to test optional schools, we've put together a giant list of them to get you started with your research.
Getting a head start on your SAT/ACT studying is critical if you're still planning on taking standardized tests in the fall. Be sure you check out our complete guide to the SAT (or our guide to the ACT!) to get your summer studying off on the right foot.
Perhaps COVID-19 means that you won't be able to list any extracurriculars on your college applications. If that's your situation, this article is for you.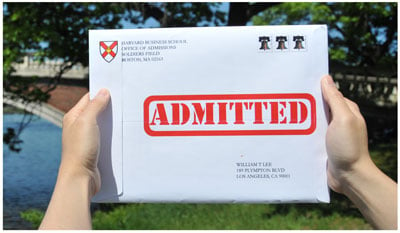 Want to build the best possible college application?
We can help. PrepScholar Admissions is the world's best admissions consulting service. We combine world-class admissions counselors with our data-driven, proprietary admissions strategies. We've overseen thousands of students get into their top choice schools, from state colleges to the Ivy League.
We know what kinds of students colleges want to admit. We want to get you admitted to your dream schools.
Learn more about PrepScholar Admissions to maximize your chance of getting in.
Have friends who also need help with test prep?
Share this article!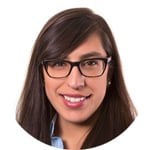 About the Author
Ashley Sufflé Robinson has a Ph.D. in 19th Century English Literature. As a content writer for PrepScholar, Ashley is passionate about giving college-bound students the in-depth information they need to get into the school of their dreams.
Get Free Guides
to Boost Your SAT/ACT