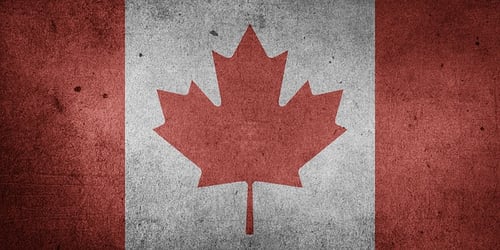 Thinking of attending college in our friendly neighbor to the north? Whether you're a US or other international student, if you're considering heading to Canada to continue your education, you'll definitely want to know what the best universities in Canada are.
We'll explain the biggest benefits of attending a Canadian school before introducing our picks for the 12 best universities in Canada. We'll then go over how these top schools differ from the top schools in the US and explain the six factors you need to consider before you apply to a university in Canada.
College in Canada: 5 Potential Benefits for US Students
If you're from the US or another country besides Canada, you might be wondering what exactly the allure of attending a Canadian institution is. After all, doesn't every country have its share of good universities?
Here are some of the biggest reasons you⁠—as a US or other international student⁠—might decide to go to a Canadian university over an American one.
#1: You Could Save Money
Even if you're not American, you've likely heard about how expensive universities in the US can be.
According to US News, the average cost of tuition for the 2022-23 school year at private US colleges was US$39,723. For in-state public universities, the cost was a lot lower: US$10,423.
In Canada, tuition can vary tremendously depending on the province or territory. Statistics Canada reports that the average cost of tuition for international students in Canada for the 2022-23 school year was CA$36,123 (~US$26,316). This average is still far cheaper than the average annual tuition rate for private colleges within the US⁠—over US$13,000 less, in fact!
(Note that most Canadian universities charge international students higher tuition rates. Canadian students can expect to pay around CA$6,834 (~US$4,978) in tuition, according to Statistics Canada.)
So what does all of this mean for you? If you're a US student, you'll save the most money by simply attending an in-state public university.
However, if you have to choose between a private US college and a Canadian university, you will save money by opting for the latter.
Be aware that these costs are all just for tuition and fees. How much in total you spend on college⁠, including living expenses, meal plans, and transportation, will vary depending on your own habits, whether you received any financial aid, and the specific area.
#2: You Get to Live in a Different Country
If you've always had your heart set on moving abroad or are truly stoked about the opportunity to live in another country, attending a top university in Canada would be a great choice for you.
You'll get to experience a different culture (despite how similar Canada and the US might seem, they're still two separate countries!), make friends with fellow students from a variety of areas and backgrounds, and still manage to get a world-class education.
Known for its diverse communities and overall welcoming demeanor, Canada often ranks near the top for quality of life compared to other countries. So if you're tired of the hustle and bustle of the US, Canada could be an exciting (albeit quite cold!) place to consider.
The country is also growing more and more popular among international students. From 2016 to 2017, the University of Toronto experienced a 20% increase in applications from students based outside Canada, while McMaster University saw an even more impressive 33% increase.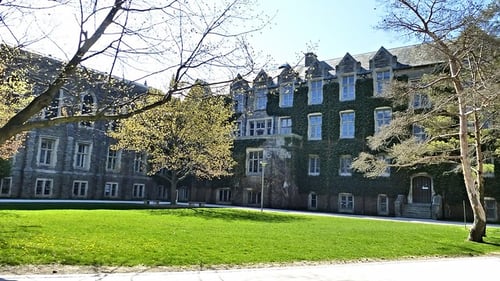 University Hall at McMaster University (Ali Eminov/Flickr)
#3: Admission Is Less Competitive⁠—and Simpler
Unlike US colleges, which pride themselves on their low admission rates, Canadian universities don't usually report their acceptance rates, as they're not really indicative of anything. What I mean by this is that the selectivity of a school in Canada doesn't actually reveal much, if anything, important.
Most universities in Canada have much higher acceptance rates than US institutions, and so knowing a school's admissions percentage isn't going to give you any significant information about it.
Related to this is the fact that Canadian universities typically have far more students than US universities do, often more than 30,000 at top schools and more than 72,000 at the University of Toronto, Canada's largest institution. With such high numbers of enrollment, it makes sense, then, that acceptance rates at Canadian universities wouldn't be particularly low.
As an added bonus, you don't need to submit any standardized test scores for admission to Canadian universities as you'd need for US universities. This is because Canadian schools focus primarily on your overall GPA.
So say goodbye to the SAT/ACT! (You could also apply to test-optional US schools if you really hate standardized tests.)
#4: There's Less Emphasis on Dorm Living and Greek Life
Whereas US universities often place a lot of importance on living with other students in dorms and participating in sororities and fraternities, Canadian universities don't really focus on these aspects so much.
At most universities in Canada, students have to move off campus after their first year and find their own apartments or houses to live in. This situation differs from that at many US schools, which normally require or strongly recommend students to keep living on campus even after their freshman year.
In this sense, Canada has a bigger emphasis on independent living than the US does.
Similarly, Greek life isn't as prevalent in Canada as it is in the US. Even though sororities and fraternities do exist in Canada, there aren't nearly as many as there are in the States, and they're usually not as big.
So what's the take-away here? If you prefer having more independence in terms of where you live and aren't a huge fan of Greek life, a Canadian university might be a better fit for you.
#5: Canada Might Have Your Dream Program
As corny as this probably sounds, it's true⁠—your dream program could very well be only offered at a Canadian institution. And if that's the case, what are you waiting for? Apply!
Best Universities in Canada: Ranking Methodology
In order to come up with our Canada university ranking list, we looked at the following factors and assigned point values based on how well each school met the criteria (so the better a school met a specific criterion, the more points it earned):
Because many of you reading this article are likely students based in the US, we've also made sure to include with each school description a little info on the number of international students.
The Top 12 Canadian Universities, Ranked
Now that we've gone over the ranking methodology we used for our Canada university ranking list, let's take a look at what we found to be the 12 best universities in Canada.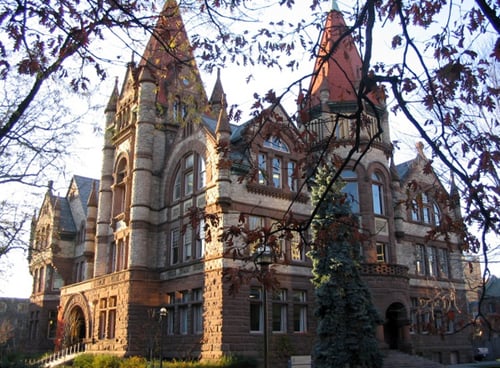 Victoria College at the University of Toronto
Ranked #1 by US News, Times Higher Education, and the CWUR, the University of Toronto is a world-renowned public research university and home to 97,000 students, including a whopping 75,000 undergrads.
Students can choose from among more than 700 undergraduate programs as well as more than 200 graduate programs, with academic divisions ranging from engineering and law to information, public health, and arts and science. Programs are spread out across U of T's three campuses, all of which are based in the Greater Toronto Area.
At present, around 20,000 international students from more than 170 countries and regions are studying here.
Ranked #3 by US News and #2 by CWUR, McGill University is a leading public school with high student satisfaction and an impressive 85% graduation rate. At present the institution has 26,000 undergraduates, about 31.8% of whom are international students hailing from more than 150 countries.
Although based in Canada's French-speaking province, McGill uses English as its primary language of instruction. Around 300 academic programs are available across 10 schools and faculties, with fields of study including biology, architecture, history, dentistry, and English literature.
McGill is known for being home to the oldest medical school in Canada and has affiliations with several teaching hospitals.
Founded in 1908 and the home of more than 50,000 students, the University of British Columbia consistently ranks in the top three best universities in Canada. The school was also recently ranked North America's most international university.
UBC's main campus is in Vancouver and contains roughly 85% of all its students. There are more than two dozen academic divisions and schools available at this campus, including journalism, education, kinesiology, music, and business.
In terms of international students, roughly 38% of students at the main campus are international. UBC has produced many notable alumni, including eight Nobel Prize winners and three Canadian prime ministers.
Established in 1887, McMaster University is a renowned public research university in Westdale, a suburban neighborhood of Hamilton, which lies not too far from the Canada-US border. Its other campuses are in downtown Hamilton, Burlington, Kitchener-Waterloo, and Niagara.
More than 27,000 students go to McMaster, approximately 15% of which are international students.
McMaster has six academic disciplines: engineering, humanities, health sciences, social sciences, science, and business. Its Arts & Science program provides students with a highly interdisciplinary education and purposefully maintains a small cohort of just 60 first-year students.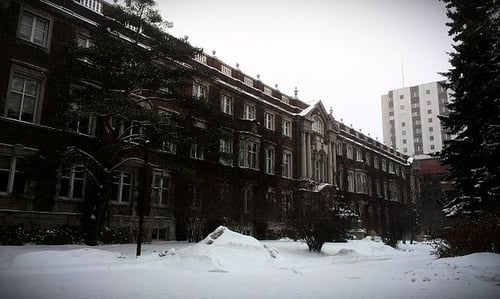 Old Arts Building at the University of Alberta (Yajjyb/Wikimedia Commons)
A top-tier public institution, the University of Alberta is home to more than 37,000 students and comprises five campuses, four of which are located in Edmonton, the capital of Alberta. Its main campus, North Campus, spans approximately 50 city blocks.
UAlberta has more than 200 undergraduate programs and 500 graduate programs. One-fifth of the student body is international, and as such there are programs to help students whose first language is not English, including the English Language School and the Bridging Program.
The institution has research and teaching ties with over 400 esteemed schools and organizations around the world.
The University of Montreal, or Université de Montréal in French, became an independent university in 1919 and has since emerged as a premier institution in Canada and the world as a whole. It is affiliated with two schools—Polytechnique Montréal and HEC Montréal—which are also based in Montreal.
About 600 academic programs are available at UdeM, and the school has over 34,000 undergraduates, of whom around 10,000 come from abroad. Though the primary language of instruction is French, UdeM offers many doctoral degree programs for English-speaking students.
One of Canada's top research-intensive institutions, the University of Calgary currently has a total enrollment of more than 35,000 students, including 3,000 international students. There are four campuses based in Calgary and one located abroad in Qatar.
UCalgary boasts a 95% undergraduate retention rate and a high 91.1% graduate employment rate. Students can choose from among more than 250 programs, such as art history, accounting, energy management, French, philosophy, and zoology.
The university is also known for its premier research in areas such as energy innovations, mental health, and infections and chronic diseases.
Located smack in the capital of Canada, the University of Ottawa is the largest bilingual (English and French) institution of higher education in the world.
It is home to 44,000 total students and 10 faculties, including social sciences, medicine, education, arts, and the largest law school in Canada. There are more than 450 academic programs here.
UOttawa boasts a 97% employment rate for its graduates, indicating that the vast majority of students find a job very quickly after leaving the university. It also houses Canada's first and largest French immersion program.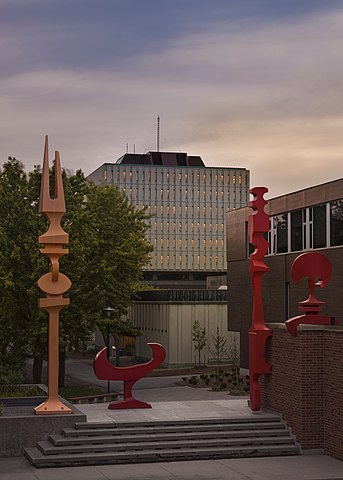 Dana Porter Arts Library at the University of Waterloo (Sassan Sanei/Wikimedia Commons)
Founded in 1957, the University of Waterloo is primarily known for its innovation. The school is located in Waterloo, not far from the Canada-US border, and is currently home to 42,000 students, 17.3% of which are international students.
It has six academic divisions (arts, engineering, environment, science, math, and applied health sciences) and three satellite campuses in the nearby areas of Cambridge, Kichener, and Stratford.
What's interesting about Waterloo is its co-op program, which allows students to spend alternate terms studying and working. More than 120 undergraduate programs currently offer this option.
Nearly 32,000 undergraduates (including 5,000 international students) and over 5,000 graduate students attend Western University, a top Canadian institution that's been around since 1878.
Eleven academic divisions are available here, the most popular of which are social science (6,500 undergrads) and science (5,100 undergrads).
Western has several ongoing initiatives, including a vocal commitment to sustainability and a reputation as one of the safest campuses in Canada. The graduation rate is rather high at 86.6%.
Established by Queen Victoria in 1841, Queen's University is one of Canada's oldest universities and a leader in cutting-edge research in areas like globalization studies and mental health.
More than 27,000 students attend Queen's, and around 11% are international students from more than 100 countries. The university is home to eight different faculties and schools that specialize in fields such as arts and science, education, health sciences, engineering, and law.
Like McGill, Queen's is known for its high student satisfaction. Furthermore, the school boasts the highest graduation rate among top Canadian universities at a whopping 89.5%.
Similar to the University of Montreal, Laval University, or Université Laval, is a top-tier school with instruction in French. In fact, it was the first French-language institution of higher education in North America.
The total enrollment is just under 43,000 students, including almost 4,000 international students. Laval has approximately 500 academic programs in more than 60 departments and schools.
Nestled in the capital of Quebec, the university maintains strong community ties to both the city around it and the world more broadly; it's also committed to sustainability and technology.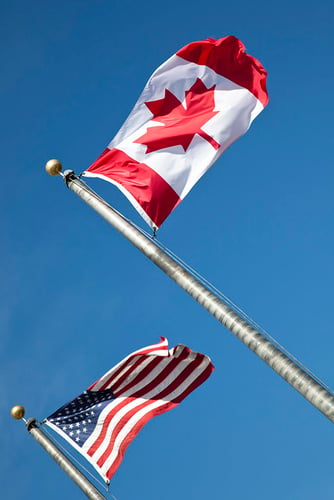 Joey Rozier/Flickr
Best Universities in Canada vs the United States
Now that you've seen our Canada university ranking list above, you might be curious about how these rankings compare with those of the top US institutions on a global scale.
The following chart showcases the global rankings of the top 10 Canadian universities and the top 10 US universities. All rankings come from the 2022-23 CWUR.
Domestic Ranking
Global Ranking
United States
Harvard University
1
1
MIT
2
2
Stanford University
3
3
Princeton University
4
6
University of Chicago
5
7
Columbia University
6
8
University of Pennsylvania
7
9
Caltech
8
10
Yale University
9
11
University of California, Berkeley
10
12
Canada
University of Toronto
1
24
McGill University
2
28
University of British Columbia
3
49
University of Alberta
4
77
University of Montreal
5
117
McMaster University
6
172
Western University
7
189
University of Calgary
8
192
University of Waterloo
9
204
University of Ottawa
10
213
Let's take a moment to break down this chart.
You might have noticed that the top 10 US universities have much higher global rankings than do the 10 best universities in Canada. These top US schools ranked within the top 12 on a global scale, meaning that they're not only the best in the US but also the best in the entire world!
By contrast, the 10 best Canadian universities ranged from 24th in the world (an honor that goes to the University of Toronto) to 202nd in the world.
As a result, we can say that—based solely on this global ranking list—the best US universities are generally better than the best Canadian universities.
Don't take this conclusion to heart, though. Remember that college rankings can vary dramatically depending on the methodology used and will always be arbitrary to a degree. So if you're worried that your school isn't ranked that high, don't be!
What matters more than rankings is whether the school you choose is the right one for you, based on factors such as what you want to study and the kind of educational experience you want to have.
Is a Canadian University for You? 6 Factors to Consider
If you're considering attending a Canadian university and you're from the US or another country that's not Canada, it's important that you think about these six critical factors before deciding where to apply.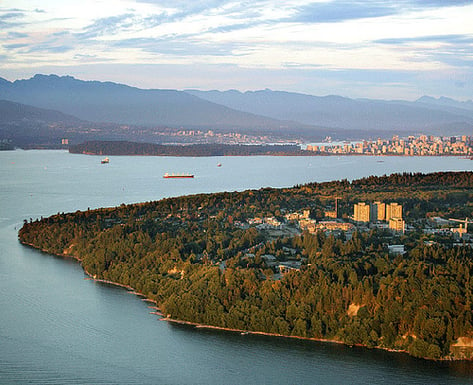 Aerial view of the UBC campus (justiceatlast/Wikimedia Commons)
#1: Location and Campus Environment
Do you like the campus? The area around it? How about the people at the school and the culture of the surrounding community?
People tend to underestimate how important atmosphere will be regarding whether they'll be satisfied with their college experience. Don't be one of them—think deeply about what kind of area you want to live in and what academic environment would best fit you and your personality.
For example, if you hate cold weather and can't imagine yourself living in a place that gets a ton of snow, then a Canadian university might not be for you.
Or, say you love urban city centers and hate the idea of living in the suburbs. In this case, a school such as the University of Toronto, which is situated in the bustling capital of Ontario, might be the better option for you over a more residential school like McMaster University.
By far, the best way to determine whether you'd like a specific school is to actually visit the area and campus. See whether you can schedule a campus tour while you're there to give you a better feel for the school as a whole.
#2: Cost and Financial Aid
As you know, Canadian universities are often significantly cheaper than private US universities and out-of-state US schools. That said, it's still generally cheaper for US students to go to in-state public universities in the US than it is to attend a Canadian university.
If money is a huge factor for you, it'll probably be best, financially speaking, to attend an in-state college or to start out at a local community college before eventually transferring to a four-year institution.
Alternatively, you could limit your college search to US colleges that guarantee students sufficient financial aid or you could apply for scholarships.
It's worth noting that many Canadian universities do offer scholarships meant specifically for international students, so if you can find any you're eligible for, definitely apply for them!
#3: Size of School
Another factor to consider is how big the university is. In Canada, nearly all the top schools are huge, with enrollment numbers that can dwarf even the largest public schools in the US.
Naturally, there are pros and cons to big schools.
On the one hand, you'll be able to meet a diverse array of students from all over the world. There also won't be as much room for cliques and you'll likely see new people in every class you take.
On the other hand, a big university, whether it's in the US or Canada, can't offer you the intimacy of a small school in terms of students and faculty.
Take time to really think about the school size you'd like to have as a student for four years.
#4: Types of Academic Programs/Majors Offered
Going to a Canadian university as a US or other international student won't be worth your time if you're not studying what you want to study! So be sure that any Canadian universities you're considering actually offer the academic program you want to major in.
For example, say you wanted to study Korean—and possibly major in it or even a related degree like East Asian languages. In this case, you probably would not want to apply to the University of Ottawa, which only offers an Asian Studies minor with emphasis on Japanese and Chinese.
Rather, a university like UBC would be a better fit for you, as its Asian Language and Culture program has a wealth of opportunities to study Korean (not to mention other languages such as Sanskrit and Cantonese).
Do your research on academic programs and then use the information you find to narrow down the Canadian universities you're interested in.
#5: Array of Extracurriculars Available
Whether you are the athletic type or simply want the opportunity to join lots of clubs and have fun ways to socialize with other students, a university with a solid array of extracurriculars will be ideal for you.
Because Canadian universities are so big in terms of enrollment, you can expect most of them to have a large variety of clubs and sports you can join.
Look at the official websites of the Canadian universities you're interested in and see what kinds of activities are most popular to get a feel for what that institution values and how you, too, might be able to fit in as a student there.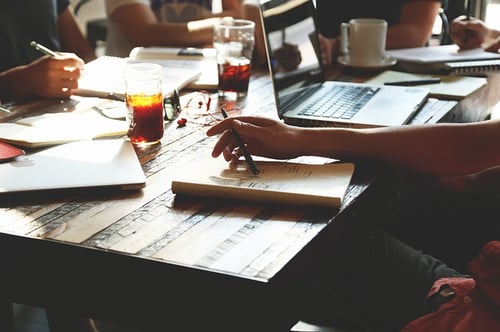 #6: Potential for Professional/Research Opportunities
The final factor you'll want to consider before you apply to a university in Canada is what kinds of professional and/or research opportunities it offers students.
These can range from internships and community service projects to special work programs, such as the co-op option offered at the University of Waterloo wherein you can alternate between taking classes and working a job in the real world.
If you're looking to do research, consider focusing mainly on those universities in Canada that are known as being "research intensive." This means the school will likely have lots of resources for students interested in conducting research or participating in new or ongoing projects.
Key Takeaways: The Best Universities in Canada
What are the best colleges in Canada for international students? Attending a university in Canada can be a wonderful choice for many US and other international students.
Some of the biggest potential benefits include the opportunity to live in a different country, the ability to save money on tuition, and a better shot at getting accepted due to higher admission rates and a less complicated application process.
To come up with our Canada university ranking list above, we looked at a handful of critical factors, from domestic and global rankings to student satisfaction and graduation rates, all of which can be indicators of how good a particular institution is.
Once again, here are the 12 best universities in Canada, per our rankings:
1. University of Toronto
2. McGill University
3. University of British Columbia
4. (tie) McMaster University
4. (tie) University of Alberta
4. (tie) University of Montreal
7. (tie) University of Calgary
7. (tie) University of Ottawa
7. (tie) University of Waterloo
7. (tie) Western University
11. Queen's University
12. Laval University
These are the best universities in Canada. However, if we look at the best universities in the US and compare their global rankings (from the CWUR), we find that the top 10 US universities rank way higher than the top 10 Canadian universities do.
Ultimately, though, rankings shouldn't be the only (or most important) factor in regard to where you decide to apply to college, whether that's in Canada or the US (or both!).
To find the best Canadian university for you, be sure to consider the following factors:
Location and campus environment
Cost and financial aid
Size of school
Types of academic programs/majors offered
Array of extracurriculars available
Potential for professional/research opportunities
Good luck with your applications!
What's Next?
What are the best universities in the United Kingdom? Check out our in-depth guide to learn which schools made our list of top UK universities.
Still trying to figure out which colleges you should apply to? Let us walk you through the steps needed to make your own college list.
Need help making a college application schedule? Make sure you know when you should start applying and when the most common college application deadlines are.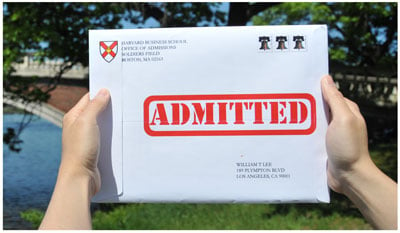 Want to build the best possible college application?
We can help. PrepScholar Admissions is the world's best admissions consulting service. We combine world-class admissions counselors with our data-driven, proprietary admissions strategies. We've overseen thousands of students get into their top choice schools, from state colleges to the Ivy League.
We know what kinds of students colleges want to admit. We want to get you admitted to your dream schools.
Learn more about PrepScholar Admissions to maximize your chance of getting in.
Have friends who also need help with test prep?
Share this article!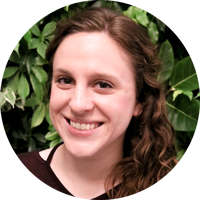 About the Author
Hannah received her MA in Japanese Studies from the University of Michigan and holds a bachelor's degree from the University of Southern California. From 2013 to 2015, she taught English in Japan via the JET Program. She is passionate about education, writing, and travel.
Get Free Guides
to Boost Your SAT/ACT