If you're applying to Northeastern University, you'll need to know their testing requirements. Does Northeastern require SAT Subject Tests or not? What about the regular SAT or ACT? We answer these questions here and go over all of Northeastern's major testing requirements.
Does Northeastern Require SAT Subject Tests?
Does Northeastern require SAT Subject Tests? No, they do not.
According to Northeastern, freshman applicants are only required to submit SAT or ACT scores but not SAT Subject Test scores. If you are a high school senior applying for admission to Northeastern, you will not need to take any Subject Tests (unless of course another school you're applying to asks for them).
The only applicants Northeastern recommends taking SAT Subject Tests are homeschooled students. Though these students aren't required to submit Subject Test scores, they are "strongly recommended," per the Northeastern FAQ.
Specifically, Northeastern wants scores from two SAT Subject Tests (it doesn't state which ones). Most schools that require Subject Test scores prefer to see at least one math test score, but since Northeastern doesn't specify on their website, you can (and should!) take whichever tests you feel most confident in.
To sum up, does Northeastern University require SAT Subject Tests? No, but they do recommend them for homeschooled students.
Here's an overview of Northeastern's SAT Subject Test requirements:
| | | |
| --- | --- | --- |
| Type of Applicant | SAT Subject Tests Required? | SAT Subject Tests Recommended? |
| Freshman (domestic) | No | No |
| Freshman (homeschooled) | No | Yes, two |
| Freshman (international) | No | No |
| Transfer | No | No |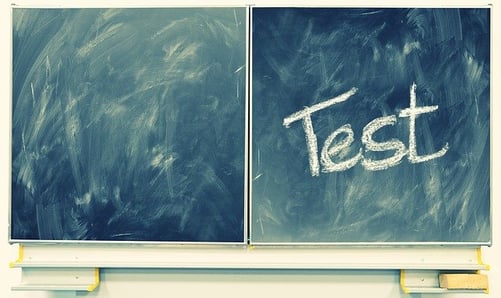 Northeastern Testing Requirements: Overview
Aside from SAT Subject Tests (which aren't required by Northeastern for admission), are there any tests that are required? What about SAT, ACT, and AP scores?
The following chart gives an overview of Northeastern's testing requirements:
| | | | | |
| --- | --- | --- | --- | --- |
| | Freshman (Domestic) | Freshman (Homeschooled) | Freshman (International) | Transfer |
| SAT/ACT | Required | Required | Not required or considered | Varies |
| SAT Subject Tests | Not required | Recommended | Not required | Not required |
| AP/IB Tests | Accepted | Accepted | Accepted in lieu of SAT/ACT | Accepted |
| TOEFL/IELTS | Not required | Not required | Required only if English proficiency reqs have not been met | Not required |
All freshman applicants are required to submit SAT or ACT scores. If you are an international student, however, you do not need to submit them. In fact, they won't even be reviewed by Northeastern!
International first-year applicants must instead submit other test scores in place of SAT or ACT scores. Here's what Northeastern says about replacement test options:
"[International first-year] applicants are encouraged to submit results from nationally accredited exams that signify completion of secondary education and are required for entry into universities in their home country."
This means that international applicants could submit scores from other tests, such as the British A-Level exams. You could also submit AP scores or an IB diploma in place of SAT/ACT scores.
Transfer students may or may not be required to submit SAT/ACT scores, depending on how many college credits they've already completed and how long they've been out of high school:
"You are required to submit the SAT or ACT if you are a transfer student who has completed less than one year of full-time college coursework (less than 24 credits of post-graduate, college-level coursework) at the time of the application deadline and graduated from a U.S. high school within the last five years."
With the TOEFL, IELTS, and other English-language proficiency tests, you'll only have to submit them if you are not a native English speaker and/or did not attend high school or college in an English-speaking country for four consecutive years.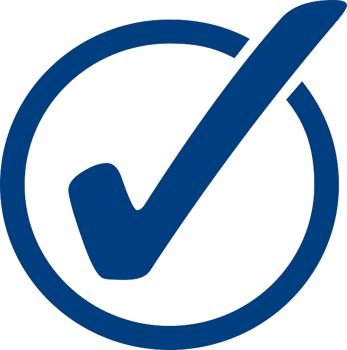 Can SAT Subject Test Scores Help You Get Into Northeastern?
Can submitting SAT Subject Test scores to Northeastern raise your chances of getting accepted? No, it can't. Because Northeastern does not require or recommend SAT Subject Test scores for most first-year and transfer applicants, there's really no point in submitting them.
That said, homeschooled freshman applicants are strongly recommended to take Subject Tests, so submitting scores from two of them—any two are fine, but ideally two that you know you'll do well on and that are connected to your major or interests—can really power up your application.
Any time a college "strongly recommends" certain tests, this is a sign that you should really just interpret this as "required." Not submitting these scores could hurt your chances of getting in, especially if you don't have incredible SAT/ACT scores or a super-high GPA.
If you're a homeschooled student applying to Northeastern, your next step should be to check out our guide to help you find the right SAT Subject Tests for you!
What's Next?
What kinds of SAT Subject Tests are there? Get the full list here and learn about the easiest SAT Subject Tests in our expert guide.
How are SAT Subject Tests scored? Get the rundown of the scoring process and then learn what a good Subject Test score looks like.
Want to learn more about what it takes to get into Northeastern University? Then check out our admission requirements page to see what its average GPA and SAT/ACT scores are.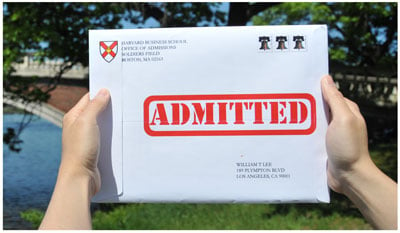 Want to get into Northeastern or your personal top choice college?
We can help. PrepScholar Admissions is the world's best admissions consulting service. We combine world-class admissions counselors with our data-driven, proprietary admissions strategies. We've overseen thousands of students get into their top choice schools, from state colleges to the Ivy League.
Learn more about PrepScholar Admissions to maximize your chance of getting in.
Have friends who also need help with test prep?
Share this article!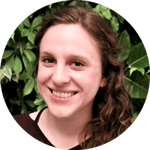 About the Author
Hannah received her MA in Japanese Studies from the University of Michigan and holds a bachelor's degree from the University of Southern California. From 2013 to 2015, she taught English in Japan via the JET Program. She is passionate about education, writing, and travel.
Get Free Guides
to Boost Your SAT/ACT