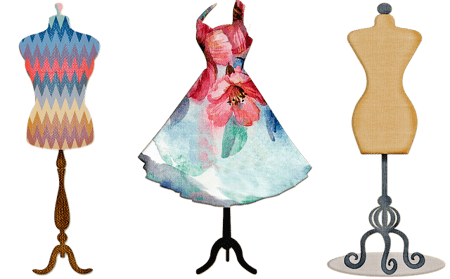 Are you a high school student interested in pursuing a career in fashion? One of the best ways to stand out in the college admissions process and give yourself the best shot at getting into your top fashion program is to do an internship or take a fashion-related course. However, it can be difficult to know what your options are and which opportunity you should pursue. Also, once you have this great experience under your belt, how can you be sure to impress colleges with it? We go over everything you need to know in this guide, including ten great fashion internships for high school students.
How Can High School Students Learn About Fashion Careers?
If you're interested in a career in fashion, there are numerous ways you can get more knowledge and experience in the field before even graduating high school. Below are the three best ways high school students can learn about the fashion industry and related careers.
Job Shadowing
Job shadowing is an experience where you spend a day or a few days observing a professional on the job. Job shadowing is popular with high school students because it introduces them to different careers and helps them decide which jobs would be the best fit for them. It can also be a great fallback option if they can't find an internship willing to take on a high schooler.
In general, job shadowing involves following one worker, often called a mentor, as they go about their work day. A job shadow mostly involves listening and observing, but they often give you the chance to perform some simple job duties. For a job shadow at a fashion job, you might see where the fabrics are displayed, observe outfits being made, and talk with fashion designers.
Classes
The most obvious way for high school students to learn more about fashion careers is to take a class on the topic. This can range anywhere from a one-day class, to a semester-long course, to a full-on summer camp. If you're lucky enough to attend a high school with

a lot of elective options

, then you might be able to take a fashion-related class during the school day. But, if not, you still have options. Your local community college might offer fashion courses, or especially if you live near a big city/fashion hub, there may be summer programs for you to enroll in. We also have several, both virtual and in-person, listed below. These can be a great way to learn what a fashion career entails and get hands-on experience creating and assembling your own designs.

Internships
Internships are the best way to get an idea of what working in a particular industry will be like. An internship is a short-term job that allows the worker, or intern, to gain introductory experience in a certain profession. As a fashion industry intern, you'll work for a designer or fashion company and gain hands-on and practical experience you can use for future fashion jobs.
However, it can be difficult to get one of these internships, especially if you're still in high school. That's why, in the next section, we provide a list of fashion internships that are open to high school students.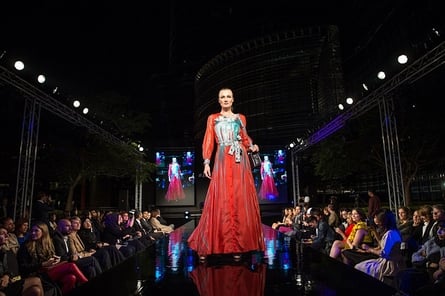 10 Fashion Opportunities for High School Students
Below are ten fashion opportunities for high schoolers, organized into two categories: internships and courses. For each, we give info on location, length of time, and cost/salary, as well as an overview of what you can expect the experience to be like and what skills you can get from it.
Fashion Internships for High School Students
Philadelphia, PA
Length: 10 weeks
Paid?: Yes
URBN Inc. is a major player in the fashion world, owning companies like Urban Outfitters, BHLDN, Free People, and Anthropologie. Students selected for this internship will work at company headquarters in Philadelphia (virtual internships are also currently available). Internships run from June through mid-August, and during the interview process students will be able to identify their preferred department for work, allowing you to get experience in your specific area of interest.
Various locations
Length: 10 weeks
Paid?: Yes
Belk Inc. is a major department store chain, selling women's and men's clothing, accessories, shoes, and cosmetics, among other categories. All interns will have both a dedicated mentor and manager. The internship will consist of 50% on-the-job learning, 25% professional development/networking/social experiences, and 25% group project work. For the group project, you'll work with a group of other interns to complete a project focused on growth and innovation for the company.
Intern Abroad HQ Fashion Marketing Internship
Virtual
Length: 100-350 hours
Paid?: No, intern pays $948-$1,648
If you're set on doing a fashion internship in high school but are having trouble getting one, there's the possibility of paying a private company to set you up with an internship. You're basically paying someone to let you work for them, so keep that in mind, and know that in no way do you need to do an internship like this to get into a top fashion program. However, if you have the money and really want the experience, it is an option. Be sure to read reviews though, as there are some less-than-scrupulous programs out there that charge a high fee and give a poor internship experience in return. Intern Abroad HQ is well-reviewed by past interns and offers a remote fashion marketing internship. The intern is matched with a supervisor and then does work for fashion brands based in Italy. Work includes creating social media posts, doing photo and video editing, and conducting market research.
Fashion Classes for High School Students
The New School Parsons Summer Intensive Study
New York City, NY
Length: 3 weeks
Cost: $4,250 + fees (housing not included)
There's no way around it, this is a pricey program, but students who enroll in it learn from the best. Parsons is one of the top-rated fashion schools in the country, and high school students (ages 16-18 can enroll) will learn from program faculty all the ins and outs of design. This program focuses on art and design as a whole, not just fashion, but you'll be able to complete projects that focus on your own particular design interests. In addition to classes, students in the program will go on field trips, hear from guest speakers, and have their portfolios reviewed. The program is in-depth enough that students will earn three college credits (although not all colleges will accept credit from this program).
Rhode Island School of Design Pre-Collegiate Program
Providence, RI or virtual
Length: 6 weeks (in-person) and 4 or 5 weeks (virtual)
Cost: $10,850 for in-person program (includes room and board), $1,340 for virtual program
RISD is often ranked as the top art and design school in the country, so it's no surprise they also have strong programs for high school students. Rising juniors and seniors can participate in a six-week in-person summer program, where they'll live in dorm rooms and work on projects and their own portfolio. During the summer and school year, RISD also offers virtual programs for rising sophomores, juniors, and seniors which include a mixture of live lessons and pre-recorded lessons. Both program options are focused on fundamental principles and skills of design, so it's not specifically fashioned-focused. However, you'll be learning skills you can use in any design-related career and will also be able to pursue your own projects related specifically to your own interests.
Fashion Institute of Technology
New York City, New York or virtual
Length: 1-11 days
Cost: varies depending on program
FIT is one of the country's premier fashion schools, and they offer dozens of programs throughout the year for high school students looking to dip their toes into the world of fashion. Course topics include accessory design, fashion marketing, and sewing basics, to name a few. The depth of course offerings allows you to focus on the fashion area that most interests you.
Abercrombie & Fitch Freshman Forum
Virtual
Length: 1 week
Cost: Free
Abercrombie & Fitch's internships are only available to college upperclassmen, but they have a great option for recent high school graduates and college freshmen to take part in. Their freshman forum is a week-long virtual event. Students will hear from A&F leaders about how they make both design and business decisions.
Texas Woman's University Fashion Camps
Denton, TX
Length: 5 days
Cost: $575 (housing not included)
Texas Woman's University offers fashion camps for students ages 10-18. At the camp, students will be taught by TWU program faculty as well as local fashion designers. Lessons cover design concepts, textile knowledge, and color theory. Skills taught include sewing and apparel construction, fashion sketching, board development, and fashion show production. This is one of the more cost-effective fashion programs for high school students available, especially if you're local to the area.
Drexel University Fashion Merchandising Course
Virtual
Length: 1 week
Cost: $900
High school students ages 16 and up can attend Drexel's virtual course on fashion merchandising. During the week, participants will take part in lessons, group and individual work, and virtual field trips, all related to fashion merchandising. Curriculum focuses on the relationship between design, development, merchandising and marketing in fashion. The course is designed to be directly applicable to future careers in fashion, and participants will begin to develop their resume, learn about the skills and knowledge needed for success in the fashion world, and hear from fashion merchandising experts.
LIM College Summer Fashion Academy
Virtual
Length: 2 weeks total, with individual workshops throughout
Cost: $150 per workshop
LIM College, based in Manhattan, offers an online fashion academy every July specifically for high school students. The program consists of virtual interactive workshops where high school students can learn from fashion industry professionals. Some of the recent workshops offered include Fashion Media: Making a Magazine, Styling: Fashion a Digital Editorial and Style Board, and E-tail Frenzy: Create an Online Fashion Shop. Each day there's also a lunchtime Q&A session with LIM alums. The nice thing about this opportunity is you only need to pay for the workshops you're interested in attending.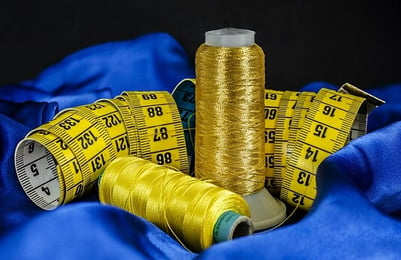 How to Impress Colleges With Your Fashion Internship
Once you've got a fashion internship under your belt (so to speak), how can you make sure it gives your college application the biggest boost possible? A high school internship has the potential to look very impressive to colleges, so use the three tips below to make yours stand out.
#1: Explain Your Accomplishments
It seems obvious, but many people (even those much further in their careers) simply list their job title and expect others to understand their duties and accomplishments from that. But people looking over resumes aren't mind readers, so be sure to spell it out for them. In the part of your college application where you list extracurriculars and work experiences, be sure to include several sentences or bullet points explaining what work you did for the job and what you accomplished during your internship. If you did a fashion course, do the same thing, listing the work you did for it and any final projects you completed.

#2: Link Your Portfolio
After you complete a fashion internship, you hopefully have a few projects you've worked on, either as part of your internship or independently with your new fashion knowledge. Set up a website (a free one is fine) and include images of your creations, along with a description of your thought process and the work you did. Having an online portfolio so early in your career will put you ahead of the game, not only when you apply to colleges, but also when you apply to other fashion internships and jobs down the line. It gives reviewers concrete examples of your talents and expertise.
There's often a spot on college applications where you can include additional information you think might be useful. Link your portfolio here! Include a sentence or two explaining what it is, as well. Then college admissions teams will be free to review all your work without you trying to figure out how to fit it into the application itself.
#3: Get a Letter of Recommendation
Having your supervisor or fashion instructor write a letter of recommendation explaining what your internship duties/coursework requirements were and what you accomplished is a great way for colleges to understand how much you really got out of the experience. Some colleges require that letters of rec only come from people who taught you in high school, but others either don't have those restrictions or allow an additional letter of rec from a non-teacher. If your teacher or supervisor is willing, having a letter of rec from them can really convince colleges that you had a meaningful experience and are seriously preparing yourself for a future career in fashion.
Summary: Fashion Internships for High School Students
If you're interested in fashion design courses for high school students or fashion internships for high school students, then you know it can be tough to get a meaningful experience that'll give you a strong foundation for beginning a fashion career. However, they can be a great way to get real-world skills and knowledge applicable to the fashion field as well as a great boost to college applications. When mentioning your fashion experience in your college applications, be sure to:
Clearly explain your accomplishments
Link to your portfolio
Get a letter of recommendation from your instructor/supervisor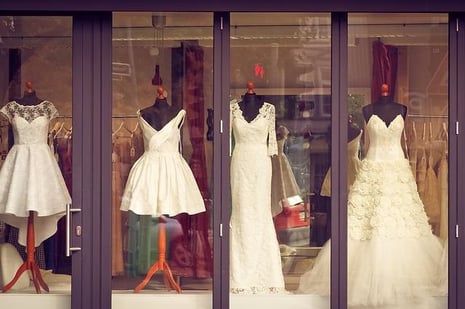 What's Next?
Wondering what the best fashion schools are? Our guide dives into the 12 best fashion schools in the US and how you can maximize your chances of getting into one.
How do you actually become a fashion designer? Learn the three key steps to beginning your fashion designing career by reading our article!
Struggling to figure out what you want to study in college? Have no fear—our guide will help you choose the best major for you, one step at a time.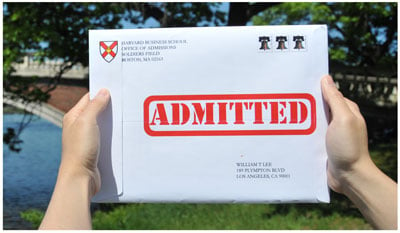 Thinking ahead to college applications?
If you're a freshman, sophomore, or junior worried about college admissions, our world-class admissions counselors can help. We know exactly what kinds of students colleges want to admit and can make sure your profile shines.
PrepScholar Admissions is the world's best admissions consulting service. We've helped thousands of students get into their top choice schools, from state colleges to the Ivy League.
Join our mentoring program today:
Have friends who also need help with test prep?
Share this article!
About the Author
Christine graduated from Michigan State University with degrees in Environmental Biology and Geography and received her Master's from Duke University. In high school she scored in the 99th percentile on the SAT and was named a National Merit Finalist. She has taught English and biology in several countries.
Get Free Guides
to Boost Your SAT/ACT