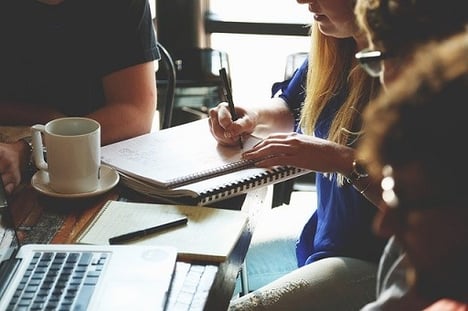 Considering majoring in business once you start college? Having some relevant knowledge and skills before you even graduate high school is a great way to set yourself up for success, and one of the best ways to get hands-on experience is through an internship or summer course. However, summer business programs for high school students that are both high-quality and affordable can be hard to find. That's where we come in! We've compiled a list of the 12 best business opportunities for high schoolers, including free summer business programs for high school students, so that you can begin college with excellent experience.
How Can High School Students Learn About Business Careers?
If you're interested in a career in business, there are multiple ways you can get more knowledge and experience in the field before even graduating high school. Below are the three best ways high school students can get business experience.
Job Shadowing
Job shadowing is an experience where you spend a day or a few days observing a professional on the job. Job shadowing is popular with high school students because it introduces them to different careers and helps them decide which jobs would be the best fit for them. It can also be a great fallback option if you can't find an internship willing to take on a high schooler.
In general, job shadowing involves following one worker, often called a mentor, as they go about their work day. A job shadow mostly involves listening and observing, but they often give you the chance to perform some simple job duties. For a business-related job shadow, you might see projects they're working on and sit in on meetings.
Classes
The most obvious way for high school students to learn more about business is to take a class on the topic. This can range anywhere from a one-day class, to a semester-long course, to a full-on summer camp. If you attend a high school with

a lot of electives

, they likely have business classes you can sign up for. But, if not, you still have options. Your local community college will offer intro-level business courses, or there may be summer programs for you to enroll in. We also list several programs, both virtual and in-person, below.

Internships
Internships are the best way to get an idea of what working in a particular industry will be like. An internship is a short-term job that allows the worker, or intern, to gain introductory experience in a certain profession. As a business intern, you'll work under a program developer or similar person and gain hands-on and practical experience you can use for future business jobs.
However, it can be difficult to get one of these internships, especially if you're still in high school. This is particularly true for high schoolers interested in business internships because there are so many business majors and MBA students looking for the same thing, so competition is tough. However, we've listed several options for summer business internships for high school students in the next section.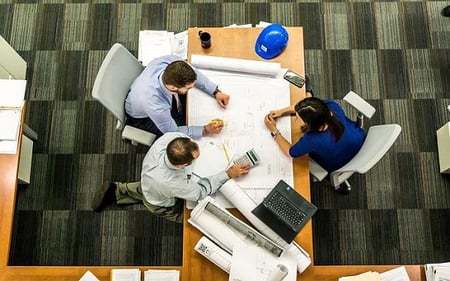 12 Business Opportunities for High School Students
Below are 12 business programs for high schoolers, organized into two categories: free and fee-based. For each, we give info on location, length of time, and cost, as well as an overview of what you can expect from the experience and what skills you can get from it.
Free Summer Business Programs for High School Students
There's no denying it; many business programs for high school students can be expensive. The good news is that there's no need to drop a lot of cash to get business experience; free options do exist. The five opportunities below are a mixture of free programs and summer business internships for high school students (some of which pay a salary).


The University of Houston's EXPLORE Business Summer Institute
Houston, TX
Length: 5-7 days
Grades Eligible: Rising sophomores, juniors, and seniors
The Bauer College of Business at the University of Houston offers excellent free summer business programs for high school students. There are two programs: The EXPLORE Entrepreneurship Institute teaches participants how to start their own business and is taught by actual CEOs and business leaders. The Accounting Careers Awareness Program is specifically designed for students who want to pursue accounting careers and introduces basic accounting concepts as well as different job opportunities available in the accounting field.
Harvard Business School Summer Venture in Management
Cambridge, MA
Length: 1 week
Grades Eligible: Rising and recently graduated seniors
Harvard Business School offers a free summer business program for high school students specifically designed for students from a variety of underrepresented groups. The weeklong program is designed around the case method, which Harvard describes as "an interactive process in which students and faculty teach and learn from each other. HBS cases are first-hand accounts of actual management problems that stem from a variety of interdependent factors and span all aspects of business." Participants will perform analyses and recommend a course of action, similar to projects college students at Harvard Business School complete. A major bonus to the program is that all costs, including room and board, are covered, but be aware the program is quite competitive to get into.
Jacksonville, FL

Length: 4-6 weeks

Grades Eligible: All current high school students
Jimerson Birr is a Florida-based business law firm that offers internships for high school students in areas such as accounting, marketing, legal services, and information technology. Internships last 4-6 weeks and include "real, substantive work" in multiple areas of business administration. The firm emphasizes a positive work experience and is regularly included on lists of the best places to work in Florida.
Bank of America Student Leaders Internships
Location varies

Length: 8 weeks

Grades Eligible: Rising juniors and seniors
Each year, Bank of America sponsors 300 high school students in communities across the US to complete paid internships at local nonprofits. The internships are not all business-related, but you're able to list preferences, and BoA works to match you with an appropriate internship. In addition to the internship, participants will attend a national leadership summit in Washington DC where they'll meet other students and learn leadership skills.
Virtual

Length: 2 weeks

Grades Eligible: All high school students
The University of Pennsylvania's Wharton School of Business is one of the top-ranked business programs in the world. And you can experience it as a high school student if you participate in their Global Youth Program. For two weeks, Monday through Friday, participants will log into the program and experience a mixture of lectures, small group discussions, group projects, and individual work. The project focuses on developing leadership, teamwork, and communication skills and culminates in a simulated trip to Saturn where groups must "navigate the obstacles of interstellar travel to achieve the goals of the mission."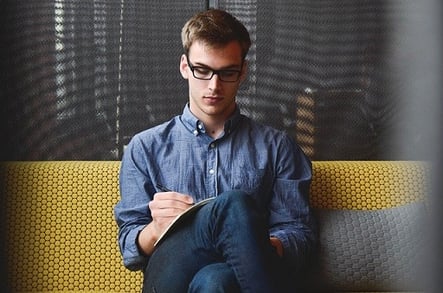 Fee-Based High School Summer Business Programs
These seven summer business programs for high school students are all either from high-ranking business schools or well-reviewed organizations. It's quite common for colleges to offer summer business programs, so, if you're looking for an opportunity at a specific college, search for "summer high school programs" on the school website to see what options come up.

The Michigan Ross Summer Business Academy
Ann Arbor, MI (currently virtual for 2022)
Length: 2 weeks
Grades Eligible: rising seniors
Cost: $2,950
The University of Michigan's Ross Business offers a two-week introductory program to the business world. Students divide their time between classes (taught by business faculty), group projects, field trips, and lectures by guest speakers. As part of a group, you'll work with a local company to design a project that solves a real-world problem they have, similar to projects college business students complete. The coursework is college-level in difficulty and is a good introduction to future business classes.
Boston College Business and Leadership Institute
Boston, MA
Length: 2 weeks
Grades Eligible: rising sophomores, juniors, and seniors
Cost: $3,600 ($2,100 for commuters)
The BLI program at Boston College is a bit different from other summer business programs in that it focuses more on a broad overview of business and leadership rather than doing a deep dive into specific business topics. Participants will attend courses, conduct case study analyses, and hear from guest speakers. The program emphasizes collaboration, and students will work in small groups to create a group business plan and present their start-up concept.
UC Berkeley Haas High School Entrepreneurship Program
Berkeley, CA

Length: 2 weeks

Grades Eligible: All high school grades

Cost: $6,800 ($5,800 for California residents)
Berkeley Haas Business School offers a high school program that focuses on entrepreneurship while also teaching business fundamentals in subjects like finance, marketing, and accounting. The program combines classroom instruction, guest lectures, and group work, and students will work in small groups to design an in-depth business plan which they'll present to other participants at the end of the program. Participants will also meet with groups of UC Berkeley undergrads to learn more about the college experience and what it's like to be a business major.
Virtual (for 2022, may be in-person in 2023)

Length: 5 weeks

Grades Eligible: All high school students

Cost: $5,980
If you're a high school student who already has an idea for a startup and wants to see how it fares in the real world, LaunchX's summer program may interest you. What sets it apart from many other business programs for high school students is that you're not just developing a hypothetical business plan; you're actually launching a real startup. High school entrepreneurs work together in teams to develop and launch a startup with the help of mentors and instructors. In addition to launching the startup, students will attend classes and guest lectures.
USC's Exploring Entrepreneurship Program
Los Angeles, CA

Length: 4 weeks

Grades Eligible: Rising juniors and seniors

Cost: $9,575 ($6,855 for commuters)
USC offers a summer program specifically for high school students interested in starting their own business. The program runs for four weeks and teaches participants business theory and what it takes to be an entrepreneur. In addition to classes, students will take field trips to local businesses around LA to learn from people who successfully started their own companies. Students in previous years have visited retailers, venture firms, food trucks, and manufacturing facilities. Students will also create a detailed plan for their own business idea. Additionally, students who complete the program will earn 3 USC college credits.
Indiana University's Business is Global Program
Virtual (2023 may be in-person in Bloomington, IN)

Length: 2 weeks

Grades Eligible: Rising sophomores, juniors, and seniors

Cost: Not provided
If you're interested in both business and languages/international relations, check out the Kelley School of Business at IU's Business is Global Program. The courses in the program focus on both business and language skills, along with professional development and regional cultures. Students will be introduced to five less commonly-taught foreign languages (Akan, Arabic, Brazilian Portuguese, Mandarin Chinese, and Russian) that are "from dynamic economies around the world." Students will learn the cultures, communication styles, and business practices of these language regions and work on a business project with classmates, which they'll present at the end of the program.
Santa Clara, CA
Length: 10 days
Grades Eligible: Ages 12-16
Cost: $2,175 (Housing, if needed, is an additional $1,800)
Camp BizSmart brings young entrepreneurs to Silicon Valley to learn the ins-and-outs of starting a business. Throughout the ten days, students will attend classes, work in teams, and listen to lectures from industry experts. In small groups, participants will work to solve an actual problem facing Silicon Valley startups. On the final day, they'll present their project at Microsoft HQ to a panel of venture capital and angel investors.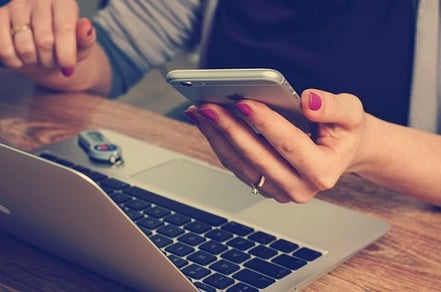 How to Impress Colleges With Your Business Internship
Once you've completed a business experience, how can you make sure it gives your college application the biggest boost possible? A high school business internship or summer program has the potential to look very impressive to colleges, so use the three tips below to make yours stand out.
#1: Explain Your Accomplishments
It seems obvious, but many people (even those much further in their careers) simply list their job title and expect others to understand their duties and accomplishments from that. But people looking over resumes aren't mind readers, so be sure to spell it out for them. In the part of your college application where you list extracurriculars and work experience, be sure to include several sentences or bullet points explaining what work you did for the job and what you accomplished during your internship. If you did a business course, do the same thing, listing the work you did for it and any final projects you completed.

#2: Link Your Portfolio
Many times after you complete a business internship or course, you'll have created a few projects, either on your own or as part of a group. Set up a website (another great way to show off your skills!) and include links and/or images of your project, along with a description of your thought process and the work you did. Having an online portfolio so early in your career will put you ahead of the game, not only when you apply to colleges, but also when you apply to other business internships and jobs down the line. It gives reviewers concrete examples of your talents and expertise.
There's often a spot on college applications where you can include additional information you think might be useful. Link your portfolio here! Include a sentence or two explaining what it is, as well. Then college admissions teams will be free to review all your business work without you trying to figure out how to fit it into the application itself.
#3: Get a Letter of Recommendation
Having your internship supervisor or course instructor write a letter of recommendation explaining what your internship duties/coursework requirements were and what you accomplished is a great way for colleges to understand what you really accomplished. Some colleges require that letters of rec only come from people who taught you in high school, but others either don't have restrictions or allow an additional letter of rec from a non-high school teacher. If your teacher or supervisor is willing, having a letter of rec from them can really convince colleges that you had a meaningful experience and are seriously preparing yourself for a future career in business.
Summary: High School Summer Business Programs
If you've looked into top summer business programs for high school students, then you know it can be tough to get a meaningful experience that'll give you a strong foundation for gaining more business skills. However, the best business summer programs for high school students can be a great way to get real-world skills and knowledge as well as a great boost to college applications. When mentioning your business experience in your college applications, be sure to:
Clearly explain your accomplishments
Link to your portfolio
Get a letter of recommendation from your instructor/supervisor\
What's Next?
Wondering which colleges are good for business majors? Check out our list of the 11 best undergrad business schools in the US.
Deciding on a college major? Read about the 5 key factors to choosing a major, and how to pick a major for your college applications.
What are the best business majors to launch your career? We dive into 5 of the best business majors for future job prospects.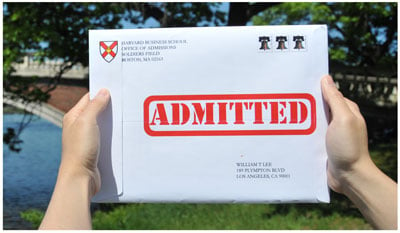 Thinking ahead to college applications?
If you're a freshman, sophomore, or junior worried about college admissions, our world-class admissions counselors can help. We know exactly what kinds of students colleges want to admit and can make sure your profile shines.
PrepScholar Admissions is the world's best admissions consulting service. We've helped thousands of students get into their top choice schools, from state colleges to the Ivy League.
Join our mentoring program today:
Have friends who also need help with test prep?
Share this article!
About the Author
Christine graduated from Michigan State University with degrees in Environmental Biology and Geography and received her Master's from Duke University. In high school she scored in the 99th percentile on the SAT and was named a National Merit Finalist. She has taught English and biology in several countries.
Get Free Guides
to Boost Your SAT/ACT