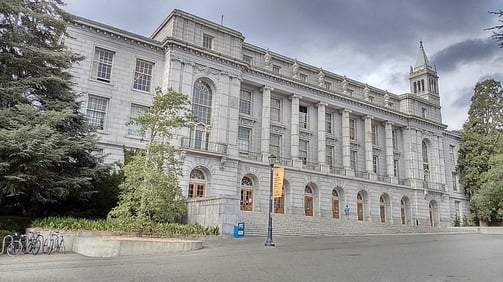 Wondering how to get into UC Berkeley? Getting accepted to Berkeley can be tough. How hard is it to get into Berkeley? In 2020-2021, UC Berkeley received 2020-2021 applications, and it admitted 16,400 of those applicants, for an acceptance rate of 14%.
This makes UC Berkeley a "strongly competitive school": it's not quite as ultra-competitive as Ivy League schools, but you'll need to have a strong application across the board in order to get accepted. In the rest of this guide, we'll explain the UC Berkeley admissions requirements, when and how you should apply, exactly what Berkeley looks at when they review your application and how you can create the strongest application to maximize your chances of getting into Berkeley.
UPDATE: Changes to UC Berkeley Applications Due to COVID-19
Because of the coronavirus pandemic, UC Berkeley has decided to make some important changes to the Fall 2022 application process. Here are some of the changes you can expect if you're applying to UC Berkeley this fall:


From the UC website: "Pass (P) or Credit (CR) grades earned in spring, summer, and fall 2020, as well as spring and summer 2021, will meet A-G requirements for any student who was enrolled in high school during the 2019-20 and 2020-21 academic years. This includes students currently enrolled in 9th, 10th, 11th, and 12th grades."
If you took the modified AP exams during spring 2020: UC will award course credit consistent with previous years for the 2020 AP exams completed with scores of 3, 4, or 5. You should report 2020 AP scores on your UC application in the same way that you'd report scores from previous or subsequent years.
For students who need to demonstrate English language proficiency: UC will accept IELTS Indicator and the Duolingo English Test (DET) in addition to the TOEFL for applicants through the fall 2022 application cycle.
For the most up-to-date information, be sure to check out the COVID-19 page for UC schools and UC Berkeley's COVID-19 response page.
All UC Schools Going Test Optional In 2021
Additionally, the University of California system of schools has decided to make one major change that will extend beyond the Fall 2021 admissions season. All UC schools, including UC Berkeley, will stop requiring the ACT and SAT as part of the admissions process for in-state students by 2025. In the meantime, UC schools have gone test optional until the exams can be phased out. For more information about what that means for you, check out this FAQ.
Changes to UC Berkeley Classes in 2021-2022 Due to COVID-19
If you are an incoming freshman (or current student!) at UC Berkeley, you're probably wondering how the coronavirus pandemic will affect the 2021-2022 school year.
UC Berkeley is holding in-person classes this fall. As of now, the school plans to hold the majority of its classes online for Spring 2022 as well.
Administrators are implementing a phased approach in order to follow public health guidelines as they reopen campus for physical classes. For more specific information, visit Berkeley's 2021 COVID-19 response page.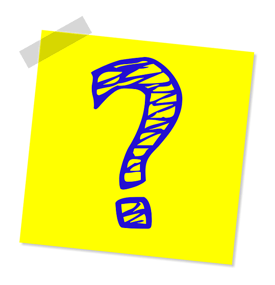 How Does UC Berkeley Evaluate Applications?
Compared to many other schools, Berkeley is pretty transparent about what they're looking for in applicants and how they evaluate applications. They first make sure you meet the minimum UC Berkeley admissions requirements, then they assess your academic history, and then they do a holistic review where they take other areas into account, such as your extracurriculars and responses to essay questions.
UC Berkeley states that they use a "broad concept" of merit, which means no one part of the holistic review is automatically worth more than the others. Below are the factors UC Berkeley evaluates for the minimum requirements, academic assessment, and holistic review.
Minimum Requirements
Meet the A-G subject course requirements:

History: 2 years
English: 4 years
Mathematics: 3 years required, 4 years recommended
Laboratory science: 2 years required, 3 years recommended
Language other than English: 2 years required, 3 years recommended
Visual and performing arts: 1 year
College-preparatory elective: 1 year
Have a 3.0 GPA in A-G courses taken in the 10th and 11th grade years (3.4 GPA for non-California residents)
Take either the SAT or the ACT exam*
Academic Assessment
Your weighted and unweighted UC grade point average (calculated using 10th and 11th grade UC-approved courses only)
Your planned 12th grade courses
Your pattern of grades over time
The number of college preparatory, Advanced Placement (AP), International Baccalaureate (IB), honors and transferable college courses you have completed
Your grades in those courses relative to other UC applicants at your school
Your scores on AP or IB exams
Your scores on the ACT Assessment or SAT Reasoning Test*
Holistic Review
Number and rigor of high school courses taken and grades earned in those courses
Personal qualities of the applicant, including leadership ability, character, motivation, insight, tenacity, initiative, originality, intellectual independence, responsibility, maturity, and demonstrated concern for others and for the community are considered
Likely contributions to the intellectual and cultural vitality of the campus. In addition to a broad range of intellectual interests and achievements, admission readers seek diversity in personal background and experience
Performance on standardized tests
Achievement in academic enrichment programs, including but not limited to those sponsored by the University of California. This criterion is measured by time and depth of participation, by the academic progress made by the applicant during that participation, and by the intellectual rigor of the particular program
Other evidence of achievement. This criterion recognizes exemplary, sustained achievement in any field of intellectual or creative endeavor; accomplishments in extracurricular activities such as the performing arts or athletics; leadership in school or community organizations; employment; and volunteer service
Changes to UC SAT/ACT Testing Policy in 2021
You probably noticed the asterisks after the SAT and ACT requirements in the categories above. That's because the UC system of schools—including UC Berkeley—has gone test optional for fall 2022 due to COVID-19 and test cancellations. Furthermore, UC schools are planning to phase out the ACT and SAT as admissions requirements for California residents by 2025.
Keep in mind that while the fall 2022 changes apply to everyone because of COVID-19, the system will adopt a test-blind policy for in-state applicants only and retain the test optional policy for out-of-state applicants for fall 2023. For more information about UC's decision to phase out SAT/ACT testing, check out this article.
So what does it take to get into Berkeley? Basically, you need to have good grades in difficult classes, strong standardized test scores, and show that you'll have a positive impact on campus. In the rest of this article we'll explain exactly what you can do to meet each of the expectations Berkeley wants to see in applicants.
UC Berkeley Application Deadlines
If you want to know how to get into UC Berkeley, you first need to know all the major application deadlines. Berkeley states right on their website that they almost never accept late applications, so don't miss any deadlines! UC Berkeley doesn't offer early action or early decision options, so everyone applying has the same deadlines.
| | |
| --- | --- |
| Deadline | Action |
| August 1 | UC Berkeley application opens |
| November 1-30 | Period application can be submitted online |
| November 30 | Application deadline |
| December 31* | SAT/ACT must be taken by this date |
| Late March | Admissions decisions are sent out |
| March 2 | Financial aid applications due |
| May 1 | Reply date for all accepted first year students |
| July 1 | Admitted students must submit their final high school transcript |
*The UC System has dropped the SAT/ACT requirements for Fall 2022 admission due to COVID-19. The system plans to phase out the SAT and ACT as admissions requirements by 2025 for in-state students. For more information, click here.
The most important deadline you need to be aware of is November 30. This is the last day you can submit your Berkeley application. However, as long as you have your application submitted by November 30, you can still take the SAT/ACT (if it's required for you under UC's new testing policies) in December.
We don't recommend waiting until December to take the SAT or ACT because if you're unhappy with your score you won't have any other chances to retake it. However, if you've taken the exam several times and want one more shot, a December test date is an option. You'll learn if you've been accepted to UC Berkeley at the end of March, and you'll have until May 1st to decide which school to attend.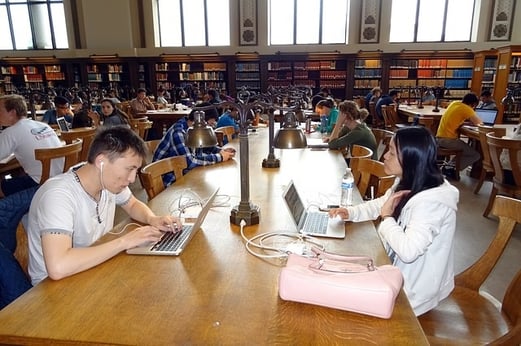 How to Apply to UC Berkeley
There are four main steps to applying to Berkeley. The earlier you begin your application (as early as August 1) the more time you'll have to complete all the steps and the less pressure you'll be under to meet the deadline.
The steps are the same regardless of which UC school(s) you're applying to since all UC schools use the same application (and you only need to submit one application, even if you apply to other UC schools in addition to Berkeley. Below is an overview of how to apply to Berkeley. For more in-depth information, check out our complete guide to applying to UC schools.
Step 1: Create an Account
First you need to create an applicant account. This step will only take about a few minutes since you just need to fill out basic information. You'll need to enter a valid email address to create an account, so be sure to use an email address that you frequently check.
Step 2: Complete the UC Application
After creating your account, you'll be immediately sent to the beginning of the application. Some of the key parts of the application include:
Answering demographic questions


Entering information about which UC school(s) you're applying to (you'd choose UC Berkeley, but you can also apply to other UC schools with the same application) and what you plan on majoring in
Filling out your eligibility for scholarships
Self-reporting your standardized test scores, if applicable
Filling out your academic history (what classes you took, the grades you got in them, if they were honors or AP, etc.)
Filling out your eligibility for scholarships
Self-reporting your standardized test scores, if applicable
Answering the personal insight questions
Step 3: Pay Admission Fees and Submit Your Application
Once you've finished each section of your application, you can submit it, as long as it's between November 1-30. You'll also need to pay a $70 application fee for each UC school you're applying to ($80 each if you're an international student). This means that if you apply to UC Berkeley and one other UC school, you'll pay a total of $140-$160. Then you'll click submit, and your application will officially be sent to Berkeley!
Step 4: Submit Your Standardized Test Scores
Like we mentioned earlier, UC Berkeley has gone "test optional" for fall 2021-2022 admissions due to COVID-19. Test optional means that you aren't required to submit your SAT or ACT scores, but you can choose to do so if you wish. If students choose not to submit test scores, it won't be held against them in the admissions process.
After 2021, UC schools (including Berkeley) will be phasing out the SAT and ACT requirement with the goal of dropping the SAT/ACT test requirement by 2025. Keep in mind that there are exceptions to this rule, specifically for students seeking scholarships and for course placement decisions. You can check out this FAQ article for more information about these testing changes.
If you're still planning on submitting your SAT/ACT scores, we have guides specifically on sending ACT scores and SAT scores to colleges if you need more information.
What You Need to Get Into Berkeley
Berkeley wants top students so you need to make sure your application is strong across the board. Below are the five most important categories Berkeley evaluates when they look at applications. If you stand out in most or all of these areas you'll have a great shot at getting into UC Berkeley!
Classes
The classes you took in high school are often the most important part of your college application. When UC Berkeley admissions officers look at your classes, they're looking at two things: the actual courses you took and how difficult they were.
For the first category, they want to make sure you've taken the classes you need to succeed as a college student at one of their schools. This means taking the A-G courses that we mentioned above.
Remember that the A-G courses are the minimum UC Berkeley admissions requirements; most applicants will have gone well beyond these requirements. Some majors, especially those in math or science, recommend or require additional classes before you start college.
For example, if you want to major in chemistry, Berkeley requires you to have taken one year of chemistry, one year of physics, four years of math, and two to three years of a foreign language. Research your intended major on Berkeley's website to check the specific requirements you need to meet.
In general, it's best to take more classes in the fields you plan on majoring in. Berkeley also looks at the difficulty of the classes you took. They're specifically looking for honors, AP, or IB courses since these are more difficult than regular-level classes.
If your school offers these classes, you should take as many as you can without overloading yourself and still maintaining a high GPA. Taking difficult classes shows them that you're focused on your studies and can handle the challenge and workload of college classes.
Also, Berkeley specifically mentions that they look at the "quality of your senior-year program," so don't be tempted to slack off senior year with a bunch of easy classes!
Grades
It's not enough just to take the classes Berkeley wants. You also need to do well in them. Your grades and overall GPA are another critical component of your Berkeley application.
For Berkeley, as well as all UC schools, you need to have at least a 3.0 GPA in your A-G classes if you're a California resident, or a 3.4 GPA if you're a non-resident. Additionally, you can't have gotten below a "C" in any of the A-G classes.
However, you should aim higher than this. The middle 50% range for weighted GPA of accepted students in 2019-2020 at Berkeley is 4.27-4.62. That means 25% of admitted students had a GPA lower than 4.27, and 25% of admitted students had a GPA higher than 4.62.
To give yourself the best chance of getting into UC Berkeley, you should aim to have a weighted GPA of 4.6 or higher. This means you'll have a higher GPA than the majority of accepted students which gives you a great chance at getting in. To get a weighted GPA of 4.6, you'll need to get As in most of your classes, and you'll also need to take advanced classes like honors or AP that'll further raise your GPA.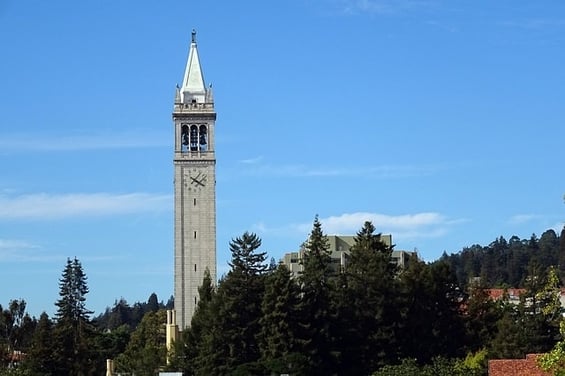 Test Scores
UC Berkeley is test optional for all students for the Fall 2022 application cycle due to COVID-19, and it will be changing its testing policies for in-state students in Fall 2023 and beyond. For more information about those changes, check out this article.
There is no minimum SAT or ACT score you need to get into Berkeley, but you'll want to aim high to give yourself the best chance of getting accepted. The middle 50% SAT score range for accepted Berkeley students in 2020 is 1330-1530, and for the ACT it's 29-35.
Again, you want to aim for the higher end of this range, so your goal should be either a 1530 on the SAT or a 35 on the ACT. Remember, it's completely possible to get into Berkeley with scores lower than these (most admitted students will have scores lower than these), but setting that as your goal gives you a good score to aim for so you can maximize your chances of getting into UC Berkeley. Also, don't forget that Berkeley also requires the essay/writing section of the SAT and ACT.
While Berkeley doesn't require any AP scores or IB results, having at least a few of these will further strengthen your application by showing you can score well on tests that cover different topics.
Your goal should be to submit three AP or IB scores, with at least one related to the area you want to major in (so a math/science score if you want to be a biology major, a social science score if you want to major in history, etc.). For these exams, you should aim to get at least a 4 on the AP tests and a 5 on the IB.
Essays
You'll need to answer four of the UC personal insight prompts, and your responses should show:
Who you are
What you'd contribute to the Berkeley community
What causes/topics/hobbies are important to you
What your intellectual interests are
Maybe you've always been fascinated by space and want to attend UC Berkeley and major in aeronautical engineering, or maybe you dream of being a writer and want to major in English or Creative Writing.
Whatever your story is, this is the place for Berkeley to hear it, and it's the best place in your application to show them who you really are as a person. This is the part of your application where you can really show Berkeley who you are, so be sure to put time and thought into your responses.
Berkeley also specifically mentions that the personal insight section is one of the parts of the application they look at most closely. For a more in-depth look at how to stand out with your responses, read our guide on how to write outstanding UC essays.
Extracurriculars
Your extracurriculars are another important part of your Berkeley application. The best extracurriculars show your leadership skills and passion for whatever the extracurricular focuses on.
Exactly which extracurriculars you choose, whether they are related to sports, academics, arts, volunteering, etc., isn't that important. What will make your extracurriculars stand out is if you can show that you're passionate about them, have dedicated significant time to them, and have taken on a leadership role or important responsibilities.
Some factors Berkeley states they're specifically looking for in extracurriculars include:
Special talents, awards, or achievements
Leadership experience
Significant experiences or achievements that demonstrate the student's promise for contributing to the intellectual vitality of a campus
They list the following examples of strong extracurriculars:
Special talent in visual and performing arts, communication or sports
Intensive study and exploration of other cultures
Significant community service
Significant participation in student government
Don't feel like you need to have all or even any of these experiences; they're just given so you can get an idea of what Berkeley is looking for. Pretty much any extracurricular that you're passionate about, skilled in, and have shown some leadership potential for is a great extracurricular to include on your application.
Note that, even if you send in additional materials, such as an art portfolio, Berkeley won't take these into consideration when evaluating your application, so be sure to do a good job describing your talents and accomplishments within the application. You can also use the Additional Comments box in the Personal Insights section (see the next section for more info on this).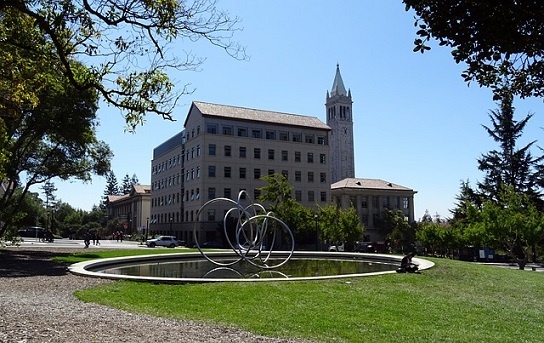 What If You Have a Weak Area in Your Berkeley Application?
Not sure how to get into Berkeley if you got a lower SAT score than expected, flunked math freshman year, couldn't participate in extracurriculars for an extended period because you had mono, or something similar?
If there's a weak area on your Berkeley application, don't think it automatically means you won't get in. The majority of Berkeley applicants will have at least one part of their application that isn't as strong as the others, and very few candidates have a stellar application across all areas.
One way you can reduce the impact of these weak areas is to discuss them in the Additional Comments boxes. There are two Additional Comments boxes in the UC Berkeley application, one under Academic History and one under the Personal Insight section. It's in these boxes that you can explain any information you'd like the application readers to know.
For the academic history box, you could, for example, explain why some of your grades are lower than what you wanted (and what you did to raise your grades in future classes), or explain you didn't get to take as many advanced classes as you wanted to because your school didn't offer many.
For the personal insight box, you should include any relevant information about your extracurriculars there wasn't a spot for in the application, such as a time you showed exceptional leadership, took initiative, solved a serious problem, etc. Strong extracurriculars can help reduce the impact of a low grade or test score.
If you have a weak area of your application, do your best to explain what you've learned from it and how you've improved. Your maturity and self-awareness will impress the people reading your application.
Conclusion: How to Get Into UC Berkeley
How hard is it to get into Berkeley? Each year, Berkeley admits only about 14% of the students who apply, but you can increase your chances of getting in by understanding how to apply and knowing what the admissions officers are looking for. You can begin the Berkeley application in August, and you have until November 30 to submit your application.
Berkeley wants students who are intelligent, leaders, passionate about what they're studying, and will have a positive impact on campus. To show Berkeley that you're the type of student they want to admit, you should aim to take difficult classes and get good grades in them (aim for an unweighted GPA of about 4.3). You should also have strong extracurriculars and answer the Personal Insight questions thoughtfully.
Keep in mind that Berkeley's testing policies are changing. The SAT and ACT will be test optional for all students in 2022. After that, UC schools will be phasing out the SAT and ACT.
If you're not sure how to get into Berkeley, Berkeley admissions may seem overwhelming, but if you plan ahead and work to make your application as strong as it can be, you'll give yourself the best chance of getting into UC Berkeley.
What's Next?
Applying to other UC Schools? Read our guide on how to apply to UC schools for everything you need to know about the UC application.
Want to learn more about the University of California schools? We have an in-depth guide to the UC schools to make it easy for you to compare the schools and see which is best for you.
Working on your UC essays? Check out our guide on how to answer every UC essay prompt to get great writing ideas.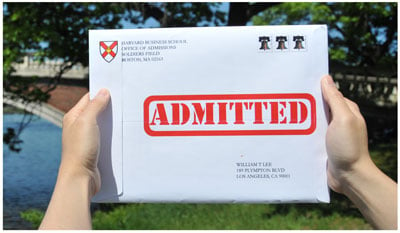 Want to build the best possible college application?
We can help. PrepScholar Admissions is the world's best admissions consulting service. We combine world-class admissions counselors with our data-driven, proprietary admissions strategies. We've overseen thousands of students get into their top choice schools, from state colleges to the Ivy League.
We know what kinds of students colleges want to admit. We want to get you admitted to your dream schools.
Learn more about PrepScholar Admissions to maximize your chance of getting in.
Have friends who also need help with test prep?
Share this article!
About the Author
Christine graduated from Michigan State University with degrees in Environmental Biology and Geography and received her Master's from Duke University. In high school she scored in the 99th percentile on the SAT and was named a National Merit Finalist. She has taught English and biology in several countries.
Get Free Guides
to Boost Your SAT/ACT