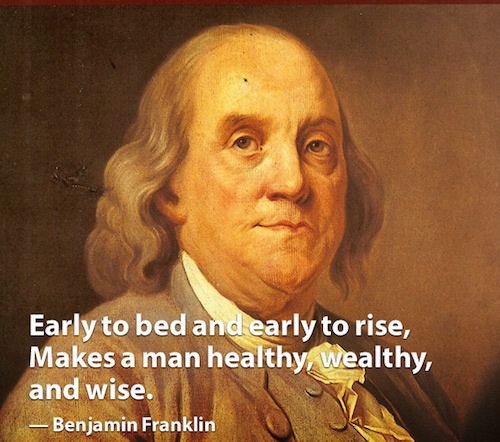 Shakespeare once wrote, "Better three hours too soon than a minute too late." If you're someone who likes to get things done ahead of schedule, then you might consider applying about two or three months sooner than regular deadlines under an early action program. Early action lets you apply early to one or more colleges, and you find out if you got accepted earlier too.
This guide will go over the ins and outs of early action and the schools that offer it. Read on to figure out whether applying early action is right for you.
What is Early Action?
Early action is an admission plan offered by some colleges in addition to regular decision. As the name indicates, you apply by an earlier deadline. This deadline is often, but not always, November 1. This November deadline is months earlier than the regular decision deadline, which is usually in January.
When you apply early action, you don't have to do anything special except for make the deadline. You'll still apply the normal way, usually through the Common Application. You'll fill out your application with information, such as your senior year courses and extracurricular activities. You'll send your official test scores through College Board or the SAT, invite your teachers and counselor to upload their recommendation letters, and submit your personal essay.
Once you send everything in, you don't have too long to wait before hearing back from the admissions office. Most early action applicants hear back in mid-December. This opens up the awesome possibility of getting a college acceptance only halfway through senior year!
Besides getting accepted, the other less welcome outcomes could be that you're denied or deferred. If you get denied, you can't apply again for that academic year. If you're deferred, then your application will be pushed forward into the regular applicant pool to be reviewed again in the next round. If this happens, then you might want to call the school to see if you can get any more information. You could also send your mid-year grades or more recent test scores if they'll help your cause.
Early action, unlike its counterpart early decision, is not binding. If you're offered a spot in the upcoming class, you don't have to accept it right away (unless you want to!). Instead, you can wait until May 1 before telling your EA school whether or not you plan to enroll.
This policy allows you to compare admissions and financial aid offers from other schools that you applied to. You can apply elsewhere under regular decision, but can you apply to more than one school under early action? That all depends on the school.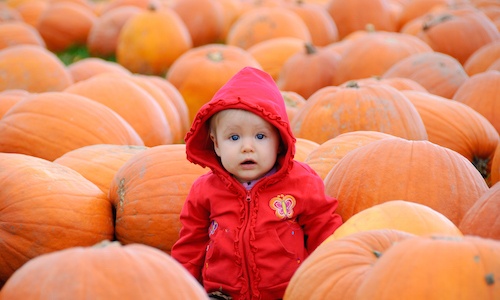 So many options! A little guidance here, please!
Can You Apply to More Than One School Early Action?
In most cases, the answer to this question is yes. You can apply to as many schools as you want under early action or regular decision. Some schools that allow you to apply early action anywhere include CalTech, Georgetown, MIT, UNC Chapel Hill, University of Chicago, University of Virginia, and Villanova.
For a few schools, however, the answer to the above question is a firm no. Harvard, Stanford, Princeton, Yale, and the University of Notre Dame, for example, only have a restrictive or single choice early action plan. As Harvard says, "If you apply...under our Early Action program, you may also apply at the same time to any public college/university or to foreign universities but you are restricted from applying to other private universities' Early Action" programs.
Basically, single choice early action means you can only apply to that one school early. So if you're applying to a restrictive early action school, make sure it's your top choice!
Even though restrictive early action prevents you from applying under other schools' early action programs, you can still submit applications elsewhere under the regular decision deadlines. Again, this policy allows you to compare offers and financial aid throughout the spring before committing to a college.
Early action is a great way to get a jump start on your college applications and ideally have your plans finalized ASAP senior year. While this can save you from a lot of the stress of the college notification waiting game, what benefit does it give to colleges? Why do colleges offer early action?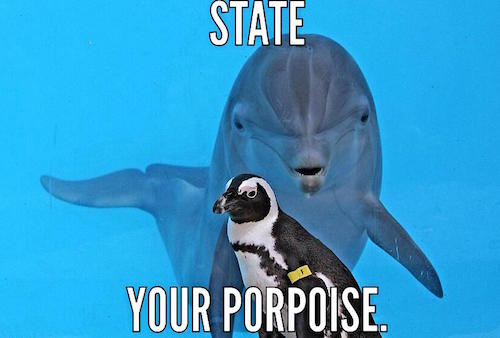 Why Do Colleges Offer Early Action?
Colleges have all different approaches, philosophies, and priorities when it comes to building a student body (and these can change from year to year). It makes sense that they offer different admissions plans as well. A few of the main reasons for an EA deadline are...
To Space Out the Work
One logistical reason for early action is that it allows admissions officers to space out their work. With more and more students applying to college, offering two deadlines lets schools stagger the review process over the year, rather than lumping it all together in one crazy month.
To Control Enrollment Numbers
Another reason that early action candidates appeal to admissions officers is that they're statistically more likely to accept an offer than are regular decision candidates. Think about it: if you apply early to a school, then you're probably really excited about that school. You're motivated to prepare months earlier than normal to get your application in one time.
Students who apply under RD might be applying to six or more schools on their college list, some safeties and some that are big reaches. That's largely why RD candidates less predictable in terms of where they'll enroll than EA candidates. For colleges, being able to predict their enrollment numbers and maximize their student yield is a big plus.
To Discover Qualified Students
Finally, colleges appreciate that EA applicants tend to be some of the most qualified candidates. A few years ago, Harvard, Princeton, and UVA eliminated their early action programs, citing evidence that early admissions predominantly benefited white, more affluent students with access to better resourced college counseling.
Harvard's interim president in 2007, Derek Bok, said, "Early admission programs tend to advantage to advantaged. Students from more sophisticated backgrounds and affluent high schools often apply early to increase their chances of admission, while minority students and students from rural areas, other countries, and high schools with fewer resources miss out."
Other schools didn't follow suit, though, and all three colleges brought back their EA programs. Why? According to Harvard, they realized that students with all backgrounds wanted an early option. Realistically, though? They probably realized they were missing out on some of the most qualified students, who just applied early action somewhere else.
Besides gaining more insight into how college admissions work, does any of this matter for you as a student? Well, by understanding that colleges are looking for qualified candidates and are looking to improve their yield, you could conclude that applying EA can give you some strategic advantage.
By demonstrating both your competitiveness and your commitment to the school (perhaps by saying it's your first choice in a supplemental essay, if possible), then you might curry more favor with admissions officers than would an RD candidate, whose commitment might not be perceived as equally strong. Let's break this down in more detail as we try to answer the much debated question -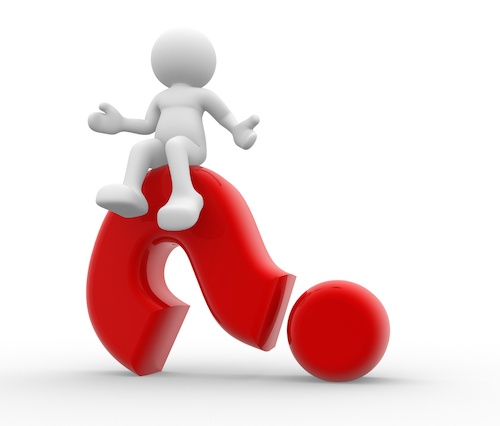 Is There an Advantage to Applying Early Action?
There are a lot of rumors that you have a better shot of getting in if you apply EA. Sometimes students feel pressured to apply early, thinking it will increase their chances of admission.
So does applying early help you? Now for the frustrating answer: yes and no.
Data does show that a greater percentage of early action candidates are accepted over regular decision. Plus, as more and more students apply early, colleges have begun to raise their early acceptance rates too. For the class of 2027, Harvard had an acceptance rate for 7.6% for early action applicants. That's a whole lot higher than its regular admission acceptance rate from 2026, which was 3.2%.
You might conclude from this that you do have a better chance of getting accepted as an EA applicant. But there could be another explanation. The greater acceptance rate could reflect the greater number of qualified EA candidates. Perhaps students who apply early, especially to selective schools like Harvard, contain a higher proportion of well-qualified candidates than students who apply RD.
MIT has this to say about its early action program: "There is no positive or negative prejudice associated with or conferred by applying during either cycle. We do not have a preference, and there is no strategic benefit to be had. We have two cycles for two reasons: 1) it helps us spread our work out over a longer period, devoting more time to each application and 2) it provides applicants with more options so they can choose which works best for them."
So is there any advantage to applying early? I would suggest the answer lies somewhere in the middle of Harvard's data and MIT's statement. Colleges do seem to appreciate the greater yield of EA candidates and their enthusiasm about attending.
On the other hand, the EA pool could be even more competitive than the RD pool. Applying early won't make weaker grades or test scores look any stronger; in fact, compared to other early applicants, they could look even less up to scratch.
So what conclusion can we draw here? I'd say your number one priority should be sending the strongest application you can. If you've done careful planning in advance of your November deadline (more advice on how to do this below), then by all means, go for it! Apply early action.
If you feel like you're doing a rush job, consider holding off and applying in January. Don't apply EA because you feel like you "should" if you think you're not ready. Take control of your college planning and go with the option that feels right to you.
To cover all possible bases, you could call up or visit the admissions office of your school of interest and ask them about their EA program. Ask how selective EA is, or what their process is on denying versus deferring an applicant. Find out if there's any differences in financial aid processes and packages for EA vs. RD candidates.
While you may be starting to have a sense of whether EA is right for you in terms of your readiness, what else do you need to think about when deciding to apply early? What steps do you need to take throughout junior and senior year?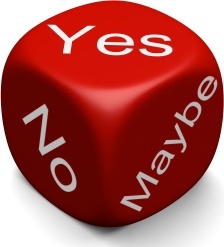 Is Early Action is Right for You?
Early action pushes your college planning timeline earlier by a few months. When deciding whether or not to apply early, you should think about your readiness and the strength of your credentials at that point.
If you're already a senior, you could evaluate your readiness based on the info below. If you're a younger student, you can use this timeline to guide your college planning as you get ready to apply early action. Let's break down your planning by each application component and your timeline for completing it, starting with your course grades.
How Are Your Junior Year Grades?
If you apply EA, your application will reflect your academic record up through the end of junior year. This differs from regular decision, when you'll send your mid-year senior grades as part of your transcript.
If you're satisfied with your grades and GPA up until that point, then EA could be a great choice. If your grades are improving and you want to show that momentum in your college app, then you might wait until a January deadline.
Remember that applying EA means that the admissions committee will focus on your freshman, sophomore, and junior years. If you'd benefit from adding the first half of senior year to the mix, then it might be to your advantage to wait for RD.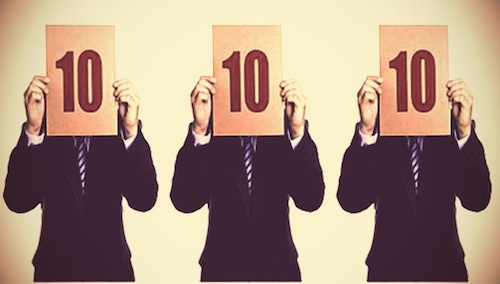 How Are Your SAT or ACT Scores?
If you apply EA, then your last chance to take the ACT or SAT would be in September or October of senior year. It could be pretty nerve-wracking if you're relying on these fall test dates to achieve your target scores.
To ease the pressure, you could leave yourself two or three test dates in sophomore and/or junior year. For instance, you could take the SAT or ACT in the spring of sophomore year, fall of junior year, and again in the spring of junior year. With this schedule, you'd have three opportunities to achieve your target score, plus an additional date in the fall of senior year, just in case.
Alternatively, since not everyone wants to take the SAT or ACT three or four times, you could take your test in the fall and spring of 11th grade. The main takeaway here is that you'll need to prep and plan for the SAT or ACT a long time before your EA deadline.
If you find that you've run out of available test dates and still aren't satisfied with your scores, then you might decide to wait until RD. That way, you'd have one more opportunity to test in the fall of 12th grade.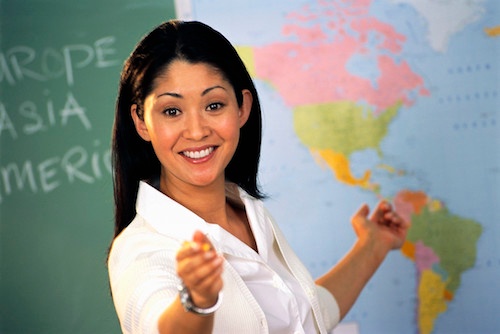 Do You Know Who to Ask for Recommendations?
According to Emily Post's rules of manners and etiquette (probably), you should give your recommenders at least three weeks to a month's notice before your deadline. Be thoughtful about who you ask, and take the time to fill out a detailed "brag sheet" with your reflections on your goals and values.
A lot of students ask their junior year teachers, so it can be a good idea to ask them at the end of junior year. At the very least, you should have your brag sheet ready and ask your teachers by October of senior year in order to apply EA.
Meeting and talking to your counselor is important too. Share your plans and get to know her so she can write you a detailed and insightful rec letter.
The key point here? To apply EA, fill out your brag sheet, talk to your recommenders, and make your rec letter requests at the end of junior year or by October of senior year at the latest.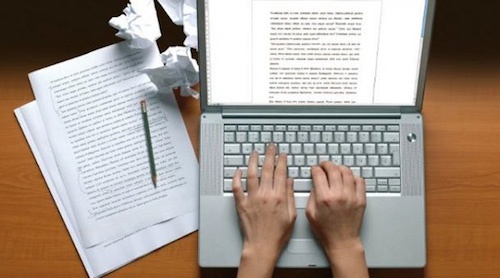 Are You Working On Your Personal Essay?
Just like with your test scores and recommendations, you also want to start preparing your personal essay a few months in advance of your EA deadline. Even though it's a short essay (only 650 words for the Common App), it takes a lot of time, thought, and careful revising to produce an effective personal statement.
To apply EA, you should start working on your college essay over the summer, and give significant time to drafting, eliciting feedback, and revising. Finding the time to work on your essay and balancing it with your other schoolwork and activities is another challenge to applying early, but one that you can manage if you get a head start and set deadlines for yourself.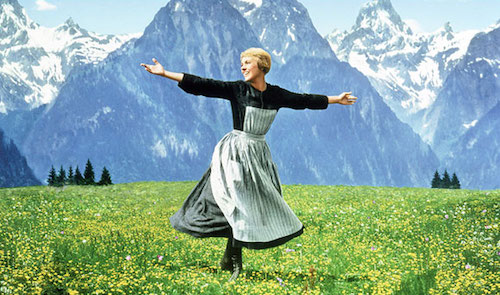 These are a few of my favorite schools...
Is the EA School Your Top Choice?
This last question is most important for restrictive or single choice early action. Since restrictive EA only lets you apply early to one school, you should make it your top choice.
How can you figure this out? For one thing, you can research the school, its programs, and its culture and social scene online and in person. Visit campus, speak to people in the admissions office, and speak to students about their experience. Maybe you can even do an overnight visit.
Make sure that the school appeals to you and that you have concrete, significant reasons for wanting to spend the next four years of your life and education there. If you're really excited about attending the school, then this could motivate you to accomplish all of the steps described above in time to create an impressive application by the EA deadline.
In closing, let's review the most important pieces of info you need to remember about choosing and applying early action.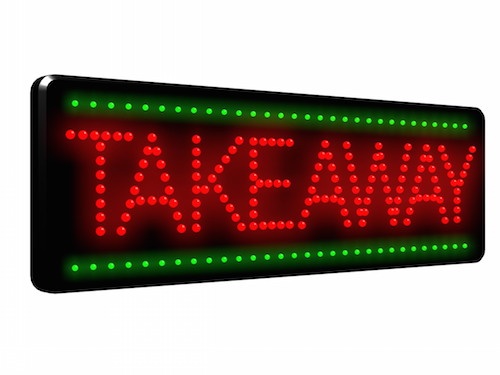 Key Takeaways About Early Action
If I had to distil all the information above into the most important points for you to remember, they would be these:


Some schools offer early action deadlines. They're usually in November, and you'll hear back whether you were accepted, denied, or deferred in mid-December.
A small number of schools have restrictive or single choice early action, meaning you can't apply EA anywhere else.
Applying early action isn't binding. You can apply to other schools and compare admission and financial aid offers before responding by May 1.
If you're planning to apply EA, then you should prepare your application months in advance, paying special attention to your SAT or ACT scores, recommendations, and personal essay.


Remember, applying EA can be a great option if you're excited about one or more schools and ready to apply. Don't rush and send off a weaker application just for the sake of applying early, but if you demonstrate that you're a qualified candidate, then you could have great success applying EA.
If you're lucky, you could have your college plans all set before the new year! Then instead of anxiously awaiting college decisions, you could spend the spring relaxing and shopping for dorm room furniture.
What's Next?
Now that you know all about how early action works, check out the full list of schools with early action and their deadlines.
Are you curious about how early decision differs from early action? Learn more about applying ED with this in-depth guide, plus a full list of schools with early decision and their deadlines.
Want to improve your SAT score by 160 points or your ACT score by 4 points? We've written a guide for each test about the top 5 strategies you must be using to have a shot at improving your score. Download it for free now:
Have friends who also need help with test prep?
Share this article!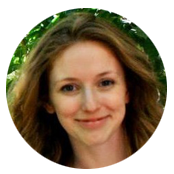 About the Author
Rebecca graduated with her Master's in Adolescent Counseling from the Harvard Graduate School of Education. She has years of teaching and college counseling experience and is passionate about helping students achieve their goals and improve their well-being. She graduated magna cum laude from Tufts University and scored in the 99th percentile on the SAT.
Get Free Guides
to Boost Your SAT/ACT