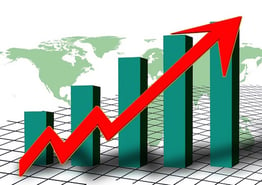 Taking the IB Economics exam will be nerve-wracking no matter what. However, taking practice tests with past papers beforehand will be a huge advantage since you'll know the test format and be used to the length and style of the test.
In this guide, I will familiarize you with the IB Economics test format and let you know where to find past papers, both free and paid. I'll also give you tips on how best to use these IB Economics past papers for your preparation.
Where to Find Free IB Economics Past Papers
In recent years, the IBO has cracked down on past papers (illegally) uploaded outside of the IBO store, which means a lot of sources for free past papers have disappeared.
At the same time, IBO has not uploaded any free sample past Economics papers on its website. (If and when IBO decides to make free IB Economics past paper resources available, we'll be sure to update this article.)
We haven't located any unofficial IB Economics past papers (ones created by people other than the IBO), but if you find any, don't use them! They will probably be very different from the real IB Economics exam and will not be helpful for your preparation.
Similarly, we don't recommend using anything that comes up when you search for IB economics past papers online. Because these resources are not being released directly by IBO, there's no guarantee they are real past papers (illegally uploaded); instead, they could be unofficial past papers that are not clearly labeled as such.
Where to Find Paid IB Economics Tests
You can find official IB Economics study resources, including practice questions, on the IB Follett online store. It's not the easiest site to navigate, but if you search "economics exam paper" or "economics markscheme" you'll be able to browse the various study resources available.
Typically, each exam paper and each markscheme will cost you $3 (the exception is anything from the most recently released exam, which will be $3.99). Purchasing all papers and markschemes for a single test will cost you $18 for an HL test (or $12 for an SL test).
Buying all the Economics exam papers and markschemes currently available in the IBO store will run you close to or over $100 (for SL and HL, respectively), so we recommend only purchasing the two most recent complete sets of past papers (currently November 2015 and 2016). In combination with good notes and study guides, two sets of practice papers should be plenty for most students.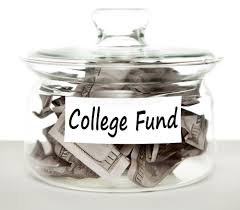 Do not spend this much!
3 Tips to Use IB Economics Past Papers Effectively
Each full IB Economics practice test will take you three hours for SL or four hours for HL, so you need to be making the most out of each test. Some important tips to remember when you're doing the practice tests:
Tip 1: Take Papers 1 and 2 (and 3, for HL) on Different Days
The IB Economics test takes place over two days—for the most accurate picture of how you'll perform on the real exam, you need to write practice papers the same way.
Don't take all of the papers back to back. Take Paper 1 one day, and Paper(s) 2 (and 3 for HL) another day. Using this real testing schedule will help you feel comfortable and prepared for the real papers.
Tip 2: Time Each Paper Exactly
It's critical that you can handle the timing pressures of this test. The exact time allowed is:
IB Economics SL
IB Economics SL Paper 1—1 hour 30 minutes

IB Economics SL Paper 2—1 hour 30 minutes
IB Economics HL
IB Economics HL Paper 1—1 hour 30 minutes

IB Economics HL Paper 2—1 hour 30 minutes

IB Economics HL Paper 3—1 hour
In this time frame, you need to finish:
IB Economics SL
SL Paper 1: two parts, Section A: answer one of two questions (each question has multiple parts), Section B: answer one of two questions (each question has multiple parts)

SL Paper 2: two parts, Section A: answer one of two questions (each question has multiple parts), Section B: answer one of two questions (each question has multiple parts)
IB Economics HL
HL Paper 1: answer one of four questions (each question has multiple parts)

HL Paper 2: answer three of six questions

HL Paper 3: answer three of five questions (each question has multiple parts)
Don't give yourself any extra time in your practice. If you give yourself extra time, you will not figure out your pacing. I want to these practice tests to be realistic predictors of your score.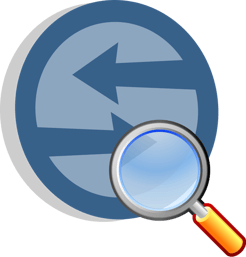 Mysid / Wikimedia
Tip 3: Check Your Answers!
After you finish a full test (end of Paper 2 for SL or end of Paper 3 for HL), review every mistake. If you skip this, you won't learn from your mistakes, and you'll keep getting the same questions wrong.
You should spend at least one hour reviewing scoring for the practice test. This is a bit of time, but you should be emphasizing the quality of practice over the quantity of practice. It's better to take two past papers with detailed review than four past papers with no review.
What's Next?
Learn more about IB Economics:
Learn more about the IB course offerings:
Want to improve your SAT score by 160 points or your ACT score by 4 points? We've written a guide for each test about the top 5 strategies you must be using to have a shot at improving your score. Download it for free now:
Have friends who also need help with test prep?
Share this article!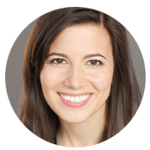 About the Author
As an SAT/ACT tutor, Dora has guided many students to test prep success. She loves watching students succeed and is committed to helping you get there. Dora received a full-tuition merit based scholarship to University of Southern California. She graduated magna cum laude and scored in the 99th percentile on the ACT. She is also passionate about acting, writing, and photography.
Get Free Guides
to Boost Your SAT/ACT