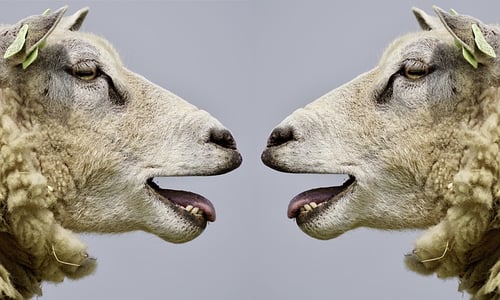 Most colleges offer a communications major. In fact, you probably know at least a few people who plan to major or are currently majoring in the field. What exactly does a communications major entail in terms of coursework and skills? And what kinds of jobs and salaries can you expect with a communications degree?
Read on to learn what a communications major is, what the most popular jobs for communications majors are, and what the job outlook is for each major job option. We'll also provide you with some tips on how to determine whether a communications major is the right path for you.
What Is a Communications Major?
A communications major (also called a communication major or a communication studies major) is the study of how to effectively communicate different types of information in various fields such as journalism/media, business, politics, and law.
As a communications major, you'll learn how to research and analyze information and how to clearly and cogently communicate topics through writing and speaking. You will take courses in research strategies, theory, rhetoric, public speaking, writing, and journalism/media.
According to the website Communication Studies, undergraduate communications courses can be grouped into two categories: theory-based courses and skills-based courses. Whereas theory-based classes deal with different types of communication (e.g., political vs virtual communication), skills-based courses emphasize the application and mastery of key skills, including public speaking, group communication, and public relations.
For most undergraduate communications programs, you'll be required to take a handful of core communications courses. These are typically taken during the first two years of undergrad in order to provide you with a basic foundation for your communications major.
The exact core courses your communications major will require depends on the school you attend. For example, communication majors at Stanford must take an introductory comm course in addition to classes on research methods, media processes, and writing. Similarly, comm majors at UCLA must take intro comm courses as well as area courses centering on mass communication, interpersonal communication, communication technology, and political and legal communication.
Because communications is such a broad field, many colleges offer specific concentrations to communications majors. This allows comm students to specialize in a particular area.
At UMass Amherst, for instance, possible comm subfields include interpersonal communication and culture, media and popular culture studies, and film studies. Meanwhile, comm majors can specialize in one of three subfields at The Ohio State University: Communication Analysis and Practice, New Media and Communication Technology, and Strategic Communication.
What Can You Do With a Communications Degree?
Now that you know exactly what a communications degree entails, what can you do with it once you graduate college and enter the workforce? What are popular communications major jobs?
As I mentioned, communications is a pretty broad field—meaning there's actually a lot you can do with your major, depending on what your concentration is, what kind of job/career you want, and whether you plan to get an advanced degree.
Here are some common fields communications majors often work in:
Advertising
Business
Corporate management
Customer service
Government/politics
Human resources (HR)
International relations (IR)
Marketing
Public relations (PR)
Sales
Social media
Social work
Writing/editing
Below is a list of potential communications major jobs you could get. Note that for some jobs, such as lawyers, you must have further education in the form of advanced degrees, training, etc.:
Announcer
Author
Brand manager
Communications director
Creative director
Educational administrator
Event planner/manager
Foreign correspondent
Graphic designer
HR specialist/manager/coordinator
Journalist/reporter
Labor relations specialist/manager
Lawyer
Lobbyist
Market researcher
Marketing director
Media planner/coordinator
Media relations manager
Newscaster
Political scientist
Politician
Producer
Professor
PR specialist
Sales representative
Social media manager
Translator/interpreter
Writer/editor (including copywriter, scriptwriter, speechwriter, and technical writer)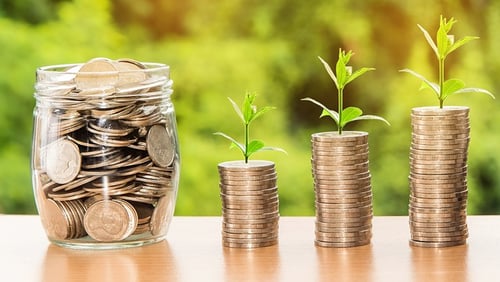 Communications Major: Salary and Job Outlook
As we saw above, there's a big number of jobs and careers you can have with a communications major. Consequently, your job outlook and salary potential as a communications major will depend mostly on the field you enter.
Here is an overview of the (median) salaries for various communications major jobs and their job outlooks in terms of projected employment growth rates. Note that any number in the negatives means that decline in employment is expected instead of growth. All information is from the US Bureau of Labor Statistics (BLS).
Currently, the average employment growth rate in the US is 7%. Any rate that is more than 1% higher than this average signifies growth, while any rate more than 1% lower indicates a decline.
All jobs in the chart below are arranged from highest to lowest (median) salary:
| | | |
| --- | --- | --- |
| Job Title | Median Salary (2017) | Employment Growth Rate (2016-2026) |
| | $129,380 | 10% |
| | $121,060 | 7% |
| | $119,250 | 8% |
| | $115,110 | 3% |
| | $111,280 | 10% |
| | $110,120 | 9% |
| | $108,250 | 10% |
| | $92,500 | 5% |
| | $92,360 | 10% |
| | $76,000 | 15% |
| | $70,930 | 11% |
| | $66,610 | -3% |
| | $64,100 | 18% |
| | $63,230 | 23% |
| | $63,200 | -8% |
| | $61,820 | 8% |
| | $60,350 | 7% |
| | $59,300 | 9% |
| | $58,770 | -1% |
| | $49,710 | 10% |
| | $49,680 | -4% |
| | $48,700 | 4% |
| | $48,290 | 11% |
| | $47,190 | 18% |
| | $40,910 | -9% |
| | $31,500 | -9% |
*Master's and/or doctoral degree typically required.
As you can see from this chart, there is a big array of salaries and employment growth rates for communications majors depending on what job you get.
The highest-grossing jobs are typically managerial positions and jobs that require advanced degrees, such as lawyers, political scientists, and college professors. Know, however, that it'll likely take a lot of time and experience before you can reach this salary level (or higher). In other words, don't expect to be getting this salary straight out of undergrad.
By contrast, jobs with the lowest salaries are usually those that require a high amount of independent work and little leadership skill, from designers and translators to announcers. Many of these positions can be considered entry-level jobs, as they're more likely to be open to those with minimal work experience.
By looking at the employment growth rates for all the jobs listed above, we can see that there are clear differences between the communications jobs that are in high demand and those that are gradually falling in importance.
Jobs with faster-than-average growth rates include market research analysts (23%), interpreters and translators (18%), and social and community service managers (18%). These are excellent jobs for communications majors to get, as there is a growing demand for them.
Meanwhile, jobs that can expect declines include reporters and correspondents (-9%), announcers (-9%), and labor relations specialists (-8%). As a result, communications majors will be better off avoiding these types of jobs, since they're not in demand right now.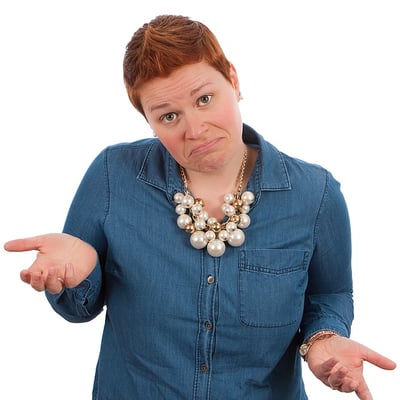 Is a Communications Degree Right for You?
So far, we've taken a look at what a communications major is, what kinds of jobs you can get with a communications degree, and what salaries and employment growth rates you can expect.
With all this information in mind, you're probably wondering: is a communications degree right for you? Here are three questions to ask yourself to help you decide whether you should go for a communications major or not:
#1: Do You Have a Passion for Communicating With Others?
First things first, are you absolutely passionate about communicating with others? Do you enjoy facilitating and improving communication, be it in written or spoken form (or both)? If so, then a communications major sounds like a great fit for your skills and career goals.
Remember, communications is ultimately about, well, communicating. So if you love writing, connecting with audiences, and giving presentations, you'll most certainly enjoy this major—and be more likely to utilize it in a career you love.
#2: Do You Have a Specific Field or Concentration in Mind?
Although you don't need to have everything decided before you declare a communications major, it's a good idea to take some time to think about what types of subfields or concentrations within the communications field interest you most.
For example, if you're a great writer, you might want to explore a concentration in journalism or media. A fan of politics? Look into political communication. Hoping to break into graphic design? Consider an emphasis in visual communication. It's your choice and yours alone. (Note that the communications concentrations available to you will ultimately depend on what's offered at your particular college.)
Being able to narrow your focus early on can help you eventually look for (and land) jobs that target your specific area of expertise, since you'll know exactly what kind of field you're hoping to work in and will have all the applicable skills and knowledge necessary to do well in it.
It'll also help you figure out ahead of time whether your field will be easier or harder to break into (i.e., whether it has a high employment growth rate or a low/negative growth rate).
If you don't have a specific concentration in mind, you might find it harder to figure out what it is you want to do with your communications degree once you graduate college.
Ultimately, it's better to spend your time as a communications major developing specific skills that'll serve you well in a particular field rather than overly general skills that won't make you stand apart from other job applicants.
#3: Are You OK With Getting an Advanced Degree If Necessary?
As we discussed above, some communications majors go on to enter specialized professions in fields such as law, politics, or education. If your interest lies in a specialized field, be sure to ask yourself whether you'd be OK with having to get a master's degree or doctorate after receiving a bachelor's degree in communications.
This isn't just about time but also money. Do you have enough funds to get yourself through multiple years of grad school? If not, are you open to taking out loans? Do you have a particular career in mind that you believe is worth going to grad school for?
That being said, having an advanced degree and meeting all prerequisites for a job doesn't guarantee that you'll get hired. This is especially true for college professors. If your goal is to become a full-time professor, you can bet that it'll take far more than a doctorate to actually get you there.
Why is this? The reality is that many jobs that require applicants to have an advanced degree also expect them to have ample experience (e.g., internships) and/or a prominent professional presence (e.g., academic publications). These high expectations for candidates are mainly due to how competitive certain jobs have become in recent years.
In short, be sure to weigh the pros and cons of attending grad school for the communications career you're considering pursuing.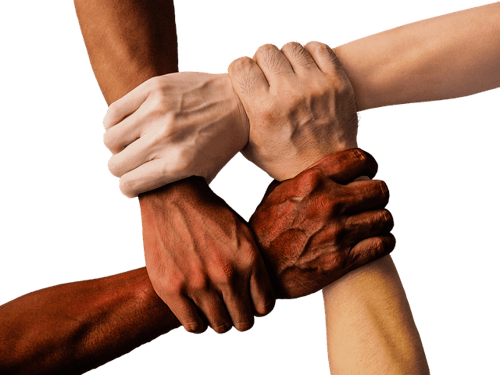 Should You Be a Communications Major? Key Takeaways
Communications is one of the broadest majors out there, letting students study tons of skills and pursue an array of careers. In general, a communications major is the study of communicating, interpreting, and analyzing different types of information.
Most colleges that have a communications major offer specific concentrations or subfields for students to select from as part of their communications degree; these often include themes such as visual communication, political communication, and media.
Communications majors can choose from many career paths and fields, from public relations and advertising to graphic design and translation. Job outlooks can vary significantly depending on the field, so it's important to keep this factor into consideration as you decide which concentration you want to do for your communications major.
Finally, in order to determine whether a communications degree is right for you, ask yourself the following three questions:
Do you have a passion for communicating with others?
Do you have a specific field or concentration in mind?
Are you OK with getting an advanced degree if necessary?
No matter what you decide to major in, know that a communications major is a great choice for many students—and you might just be one of them!
What's Next?
Considering studying journalism or graphic design in college? Then take a look at our lists of the best journalism schools and the best graphic design schools in the US!
Struggling to figure out what you should major in? Check out our five expert tips to help you select the best college major based on your interests and goals. If you're looking for a low-key major, we also have a guide to the easiest majors for your bachelor's degree here.
Do you love to communicate in foreign languages, or hope to be able to do so one day? Then you'll definitely want to read my guide on why you should consider majoring in a foreign language.
Want to improve your SAT score by 160 points or your ACT score by 4 points? We've written a guide for each test about the top 5 strategies you must be using to have a shot at improving your score. Download it for free now:
Have friends who also need help with test prep?
Share this article!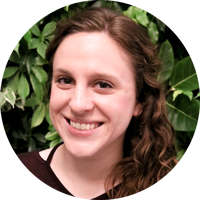 About the Author
Hannah received her MA in Japanese Studies from the University of Michigan and holds a bachelor's degree from the University of Southern California. From 2013 to 2015, she taught English in Japan via the JET Program. She is passionate about education, writing, and travel.
Get Free Guides
to Boost Your SAT/ACT