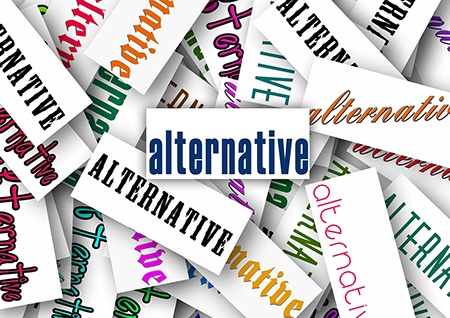 You probably already know that the gold standard for studying for the SAT is to use the official practice tests released by the College Board. Unfortunately, the SAT is getting completely redesigned after January 2016 – and there aren't that many official questions for the new test yet. But the great news is that there are many ways to use other resources to study effectively!
Questions from other standardized tests, materials from your high school education, magazines and other publications – there is no shortage of ways to practice the knowledge and skills you'll need for the new SAT!
In this article, I'll go through each section of the new SAT and talk about all the possible alternatives to regular practice questions. When it comes to the SAT redesign, the world really is your oyster.
Which SAT Are You Studying For?
After January 2016, the SAT will undergo a dramatic redesign. Each section will undergo major changes to both the format of the questions and the content that they cover.
The main big picture change is that the SAT will no longer focus on testing skills and knowledge in isolation. For example, instead of checking your understanding of vocabulary or grammar through single sentences, the new SAT's reading and writing sections will be entirely passage-based and depend a lot more on your ability to understand ideas in context.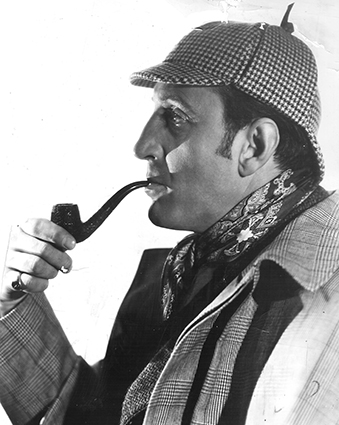 Sherlock Holmes: understanding in context since 1887.
In general, if you're in the Class of 2016 or 2017, our advice is to take the current version of the SAT (maybe even the ACT). That way you can take advantage of existing study resources. For some options, read our roundup of the best SAT books, some tips for better test taking, and our detailed and extensive guides to the current SAT's math, reading, writing, and essay sections.
In this article, I'll describe how best to use alternative resources to study for the new SAT (the one that will be given after January 2016).
Alternative Resources and the Best Way to Use Them
Getting better scores on the SAT comes from better mastery of content and greater familiarity with format. In other words, to do well on the new SAT, you have to understand the math, grammar, logic, and writing concepts that are being tested. And at the same time, you have to have a good sense of timing and pace, the way test questions are phrased, and how the scoring system works.

The best way to have the format start to feel like second nature is to use official tests from the College Board to imitate test-day conditions as closely as possible

However, brushing up on the ideas and key concepts that are tested by SAT questions doesn't have to be done only through officially released SAT materials. This is good news because there simply aren't that many official materials available for the new test yet.

In fact, since the new SAT tries to test reasoning and logic rather than your ability to spot confusing tricks, you don't need to rely quite as much on SAT guides that help you beat the test's weird tricks. Instead, you can use published essays to help you understand how authors put arguments together, which you'll need for the new essay portion, or use science writing to get familiar with the way graphs and charts work as evidence, which will be key for the new reading questions. My point is that the SAT is now trying to test actual real-world understanding, so using materials from that real world is a great way to build skills.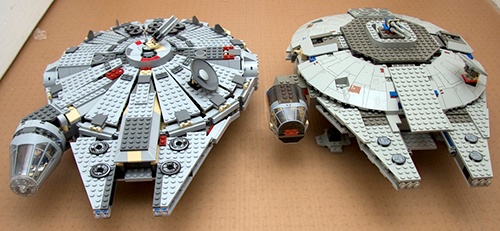 Real-world knowledge? Finally, a chance to wow everyone with my point-by-point comparison of the 7190 and 4504 Millennium Falcons! (R K/Flickr)
In the next part of the article, I'll go through each of the new SAT's sections and explain all the unofficial resources that can be used to study for it.
Alternative Study Resources for Each New SAT Section
Overall, the new SAT is a big change from the current format. But not each section has been changed to the same degree! I will go through them in order of least to greatest transformation.
For a bird's-eye perspective on study approaches, you should read our guide to studying for the new SAT.

Math
This is far and away the least changed part of the SAT, though there will be slight shifts in question distribution. For example, there will now be fewer geometry questions and 5% of the questions will be on trigonometry. There will also be a greater emphasis on being able to interpret charts and graphs, and a general move towards more realistic scenarios for questions. Finally, there will be some multi-step questions based on a single problem.
Math Content:
Algebra – most questions will be about algebra concepts

Geometry – now less than 10% of the test

Basic trigonometry – now about 5% of the test

Data interpretation – using graphs and charts
Alternative Study Resources for Math Practice Tests:
Companion books to official old SAT tests. Combining books that explain the answers to old SAT questions with the notebook method could be a great way to figure out exactly why you are making the mistakes you're making – and in turn this will help you isolate the content you need to review.
Online SAT-style math questions. Although question banks written by other companies don't tend to faithfully represent actual SAT questions, they are perfectly fine for studying content and for getting in even more practice with your math weak points. Check out our

overview of the best question bank websites

.
SAT review books. There are so many of these that we have put together a

review of the best ones

to make your life easier.
Your math textbook or an online version. Few SAT-type materials have questions on trigonometry because it has never been included on the SAT before. To review it or relearn it, you have to go back to the source. You can also try

Khan Academy's math zone

for the same thing.
ACT math questions. Not only is the material covered quite similar, but the ACT also includes trigonometry.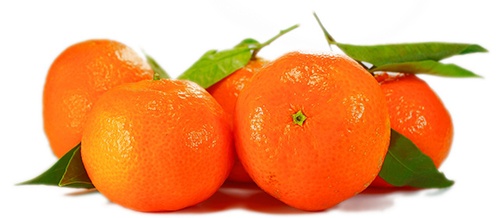 Trigonometry: where sin(gerine) / cos(gerine) = tan(gerine)
Writing and Literature (previously Reading and Writing)
The old SAT's separate Reading and Writing sections will now be combined into one section called Writing and Literature. Questions will now be entirely passage-based and will come from 1 passage on US and World Literature, 2 on History/Social Studies, and 2 on Science.
Reading Content:
Defining vocabulary in context – figuring out complex words through the role they play in a passage

Logic and argumentation – identifying the way arguments are structured

Evidence support questions – understanding how evidence is used to make arguments

Data interpretation – making sense of charts and graphs used as evidence in nonfiction writing
Alternative Study Resources for Reading Practice Tests:
Passage-based reading questions from the old SAT. These won't be exactly like the ones on the new test, but they can help you practice context-based questions. For help on

how to tackle passage-based questions

, read our guide.
ACT Reading questions. The ACT Reading is also based on interpreting passages, so this is a useful source for more multiple-choice questions.
GRE Reading Comprehension questions. The GRE Reading Comprehension passages (in the GRE Verbal Reasoning section of that test) are pitched at a higher level than the old SAT. If you are already a medium- to high-scoring student, this is a great way to be exposed to more complex reading passages and questions.
ACT Science questions. This suggestion may seem to come out of left field, but because the new SAT will feature data interpretation questions, ACT Science is a great place to test your graph and chart understanding skills.
AP Language and AP Literature multiple choice section questions. These questions are all passage-based, and focus on the complexities of passage structure and logic. They are pitched at a higher level than the SAT, but if you do well on these, you'll be fine on the SAT as well.
Read widely – particularly nonfiction. Books, magazines, and newspapers are great for gaining familiarity with the kind of language you will encounter on the new SAT. They'll also give you the background knowledge to help you understand reading passages better. Finally, they'll show you real-world examples of how charts, graphs, and other visual data representation are used as evidence in a passage. I recommend a weekly deep dive into a few articles from Wired, Grantland, The Atlantic, Slate, or FiveThirtyEight. If you have access to a subscription, you can also read The Economist, the New York Times, Time Magazine, the magazine Science, or The New Yorker.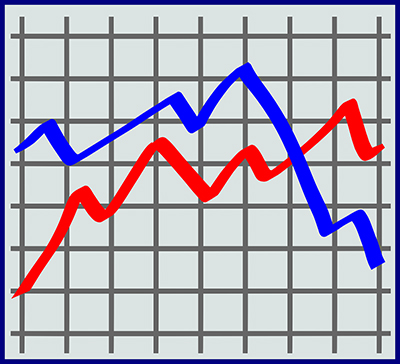 I'll practice reading passages. I'll learn grammar and vocab. But charts and graphs? That's where I draw the line!

Writing Content:
Grammar – explaining grammar as it relates to the passage

Punctuation rules – the proper way to use punctuation to clarify meaning

Paragraph organization and logic – how individual sentences work within paragraphs, and how paragraphs are organized for logical flow
Alternative Study Resources for Writing Practice Tests:
Improving Passages questions on old SATs. These aren't exactly like the questions you will find on the new SAT, but they will drill some of the same content.
Grammar guides. Though there will be less gotcha-type grammar questions, you still need to know these rules of writing cold. To brush up, read through our

thorough explanation of SAT grammar

.
ACT English questions. These are already all passage-based and cover similar content, so they make useful tools for practicing your skills.
Reading widely will help with this section as well. The more you read, the more language is embedded in your brain, the more you pick up on nuances of syntax and grammar. Read a piece of nonfiction every day!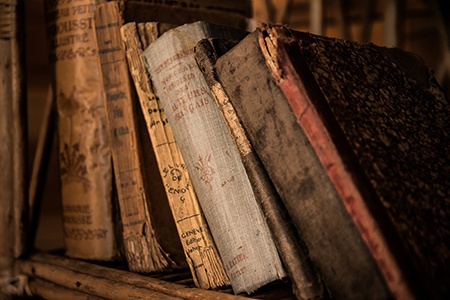 My go-to nonfiction? Science. I read a book on anti-gravity the other day, and couldn't put it down!
The Essay
The Essay section will be completely different on the new SAT. Not only will it now be 50 minutes long, but it will also be much closer to the essays you've been writing all along in high school.
Essay Content:
Analytical writing – you'll have to analyze an essay and explain how the author builds the argument

Using evidence in your writing – your analysis should be supported by evidence from the passage (not examples you preslected in preparation)

Close reading – your analysis will necessarily focus not just on big-picture logic, but also deconstruct the author's use of rhetorical devices and diction (also known as word choice)
Alternative Study Resources for the Essay:
AP English Language and Composition

–

Free Response Question 2. This part of the AP test

also asks you what the author is arguing and how the author is doing it – exactly what you will need to be able to do on the SAT.
Things you learned in English class. Look through your notes, through your English class textbook, and over the essays you've written throughout high school to refresh your memory about the kind of writing you will have to do on this part of the SAT. Focus on close reading and learning to recognize rhetorical devices – hyperbole, figurative language, metaphors and similes, and other techniques to produce a response in the reader.
Guides to the standard 5-paragraph essay. You will still be able to successfully use this format to answer the essay section of the SAT. For many explanations of the structure, search for "5-paragraph essay."
Excellent essays written by others. R

eading well-written essays can help you understand how essays work and how authors structure arguments and ideas. Being very familiar with the genre makes it much easier to analyze the essay text you'll get on the SAT. You may pick up some helpful ideas for your own writing as well!

One great source of excellent short essays is

The Electric Typewriter

.
What's Next?
Can't get enough SAT books? We have more reviews of the best SAT prep books overall, and those books best suited to intense study.
Want to explore more online resources? We have compiled a list of all the websites you should be using for your SAT prep.
Need a break from all that studying? Relax with some fun SAT facts, feed your celebrity gossip cravings, and marvel at the accomplishments of the famous.
Want to improve your SAT score by 160 points? We have the industry's leading SAT prep program. Built by Harvard grads and SAT full scorers, the program learns your strengths and weaknesses through advanced statistics, then customizes your prep program to you so you get the most effective prep possible.
Check out our 5-day free trial today:
Have friends who also need help with test prep?
Share this article!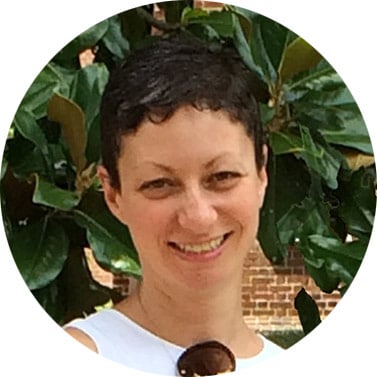 About the Author
Anna scored in the 99th percentile on her SATs in high school, and went on to major in English at Princeton and to get her doctorate in English Literature at Columbia. She is passionate about improving student access to higher education.
Get Free Guides
to Boost Your SAT/ACT