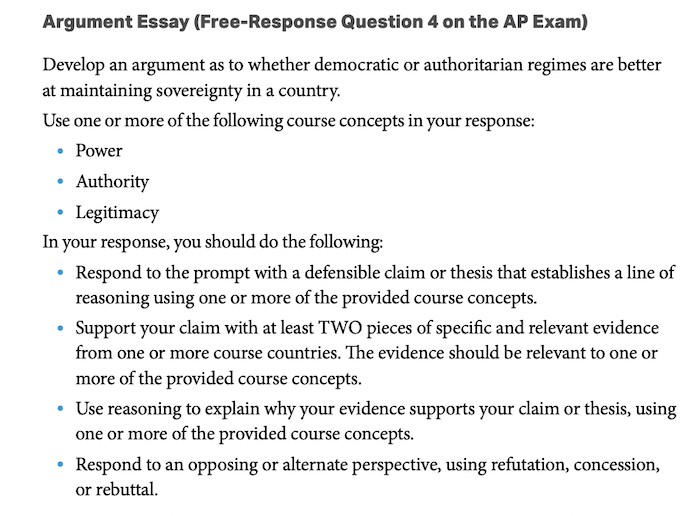 The AP Comparative Government and Politics exam tests your knowledge of how the political systems in different countries are similar and different. The exam requires endurance, strong critical thinking, and top-notch writing skills…which means you'll need to be extra prepared!
If you're looking for an AP Comparative Government study guide to carry you through all of your AP prep, look no further than this article! We'll walk you through:
The structure and format of the AP Government — Comparative exam
The core themes and skills the exam tests you on
The types of questions that show up on the exam and how to answer them (with sample responses from real AP students!)
How the AP Comparative Government exam is scored, including official scoring rubrics
Four essential tips for preparing for the AP Comparative Government exam
Are you ready? Let's dive in!