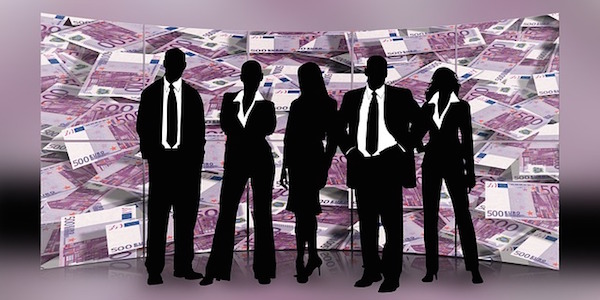 If you want to do well on your IB exams (which you should since acing them will get you college credits), you need to prepare like you would for any standardized test such as the PSAT, SAT or ACT, with practice tests.
Preparing for the IB exams doesn't simply mean reviewing your class notes. You should use IB Business and Management past papers as practice tests so that you feel prepared for the length, format, and types of questions asked.
In this article, I'll provide you with links to IB Business and Management past papers, free and official. Additionally, I'll give advice on how to use them to ace your real IB test.
Free IB Business and Management Past Papers Links
The IB has cracked down on illegally uploaded real past papers in the last few years, so many previous sources are no longer available.
Compounding this problem, IB so far has not provided any free sample IB Business and Management exam papers on its website. We'll be sure to update this article as soon as they do with links, though!
While searching for "free IB Business and Management papers" online may still turn up some results, we do not recommend using them, as there's no guarantee those papers are real past IB papers. Instead, we recommend using the relatively inexpensive official paid IB past papers and markschemes for further practice.
Paid IB Business and Management Past Papers Links
To download safe and official IB Business and Management SL/HL past papers and markschemes, purchase them from the Follet IBO store directly.
Currently, the IBO store has two sets of English-language IB Business and Management SL past papers and IB Business and Management HL past papers in the new, 2016-exam format: one set from May 2017 and one from November 2016. (There are a small number of past IB Business Management papers in French and Spanish available on the store as well.)
Note: The IBO sells each paper and mark scheme individually (boo); an individual paper or mark scheme costs $3 (or about £2.50). This means a full test (with all papers and mark schemes) will cost about $12.
Buying everything on the site from 2015 to 2017 will be costly (not to mention in different languages), so we recommend you only buy the two most recent (November 2016 and May 2017) past papers. These past papers will be the most similar to your test, and two exams will provide plenty of practice.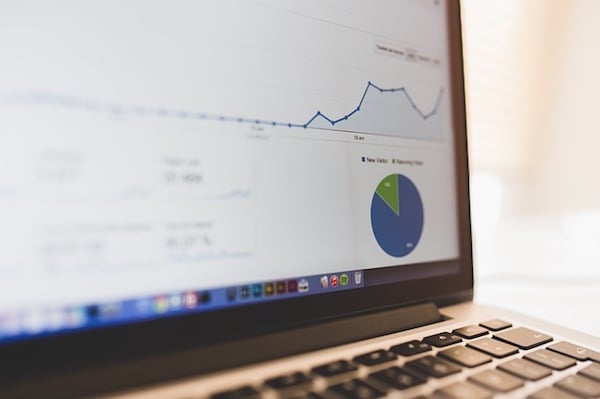 How to Use These Exams
An IB Business and Management test will take you 3 hours for SL or 4.5 hours for HL. If you are going to invest that much time, you need to be maximizing your learning from these tests. To make sure you get the most out of each practice test, follow these rules:
#1: Split the Test Over Two Days
In May 2019, the IBO scheduled Paper 1 and Papers 2 on two separate days before and after a weekend. If possible, you should copy this schedule exactly so that your practice is realistic. At the very least, make sure you are taking the two papers on two different days.
Having to hold on to the information over multiple days (with a weekend in-between!) makes it difficult to cram for this test. You need to have mastered the IB Business and Management concepts and be able to write intelligently about them.
#2: Use Exact Timing.
Make sure you time yourself so that you force yourself to practice your pacing. The time allowed per paper is:
Business and Management SL
Paper 1—1 hour 15 minutes
Paper 2—1 hour 45 minutes
Business and Management HL
Paper 1—2 hours 15 minutes
Paper 2—2 hours 15 minutes
Do not stray from this timing, not even by a minute. You need to get used to the actual exam timing. Also, you'll get an inflated practice exam score if you allow yourself extra time. Don't do it! Stick to the real timing so that you have a realistic indicator of your IB score.
#3 (and the most important): Review!
After completing all papers, review your exam with the mark scheme.
Why do you need to review? Reviewing helps you figure out what mistakes you are making or what information you do not know before you take the real IB Business and Management exam. If you don't check your answers, you'll make the same mistakes on the actual IB Business and Management test.
Take some time (at minimum an hour) to review your answers. Taking one practice test with in-depth review is far superior to taking 8 tests without review.
What's Next?
Learn more about IB Business and Management and related topics:
Check out where to find past papers for your other classes:
Want to improve your SAT score by 160 points or your ACT score by 4 points? We've written a guide for each test about the top 5 strategies you must be using to have a shot at improving your score. Download it for free now:
Have friends who also need help with test prep?
Share this article!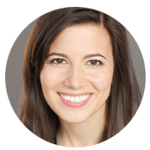 About the Author
As an SAT/ACT tutor, Dora has guided many students to test prep success. She loves watching students succeed and is committed to helping you get there. Dora received a full-tuition merit based scholarship to University of Southern California. She graduated magna cum laude and scored in the 99th percentile on the ACT. She is also passionate about acting, writing, and photography.
Get Free Guides
to Boost Your SAT/ACT