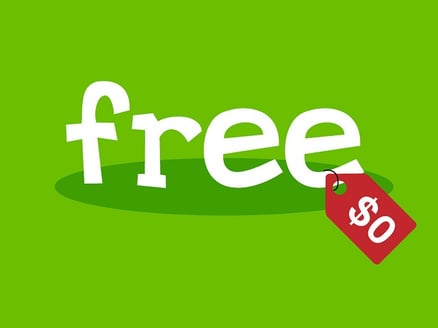 Need to study for the SAT Math section but don't know where to start? On a budget, too? Not to worry! In this article, we've put together a comprehensive list of all the best (and free!) SAT Math study materials and guides currently available online.
Note: For info on the best SAT study materials you have to pay for, check out our picks for top SAT prep books.
Feature Image: Alan O'Rourke/Flickr
The Importance of Using High-Quality SAT Math Materials
It is incredibly important to get your study materials from the right places. The SAT is a very specific kind of test, and there are many (many!) websites and programs out there that, sadly, offer only poor-quality SAT resources.
If you study using mainly inferior SAT materials, you won't get a clear sense as to how you'll do on test day. Test prep is about assessing and improving upon your current level, but you won't be able to do this if you get a false sense of your skills based on poor study materials. Ultimately, products and test questions that don't accurately reflect the SAT are a waste of time.
Therefore, it's best to prioritize official SAT materials. The SAT is designed by the College Board, and their free materials are by far the best place to start studying. From here, you can branch off into programs and materials that use (or closely resemble) official SAT material.
Now, let's look at the best resources you can use for free official SAT Math practice questions.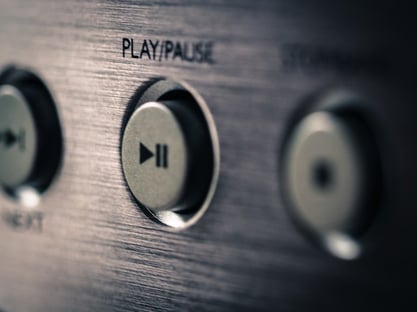 Ready, set, go!
Top 5 Free Resources for Quality SAT Math Practice
In this section, we go over the top five free resources you can use for quality SAT Math prep.
As the creator and issuer of the SAT, the College Board is the best place to begin for collecting your free SAT Math study materials. The official website offers full-length SAT practice tests and practice questions for all sections.
Free Official Full-Length SAT Practice Tests
10 official practice tests are currently available online. Each test comes with an answer key and in-depth answer explanations to help you understand why you got questions wrong.


You probably noticed that Practice Test 2 and Practice Test 4 are missing from the list above. That's because they are no longer available online! Because these tests were developed by the College Board, though, we're including them here as well. Keep in mind that you should definitely work your way through the eight tests that are on the College Board's website first.
Free Official SAT Math Practice
In addition to full-length tests, the College Board offers several SAT Math practice questions (as well as sample questions for all other sections of the test). For SAT Math, there are 30 calculator-permitted questions and 18 no-calculator questions. Though it's not quite a full SAT Math section, it gives you an opportunity to get more exposure to the kind of math you'll see on test day.
As you answer each question, try not to look at the correct answers right away. Instead, write your answers on a piece of paper as you take the "test." When finished, refer to the official answer explanations; this will help you understand what your strengths and weaknesses are.
Old Official Full-Length SAT Practice Tests
While the newest practice tests will be most useful for your prep, you can also use any of these four old (pre-2016) SAT practice tests. Most math questions on these should be helpful—just note that these days geometry is less important and data interpretation is more important.
You might notice that there are some missing years (e.g,. 2005-06, 2006-07, etc.). This is because the tests for these years are repeats of the ones above. In other words, the four tests linked above are the only free SAT tests available from the past 10 years (excluding the newest ones).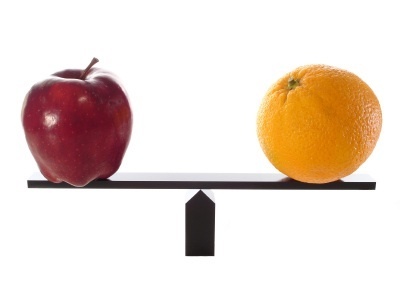 No need to weigh the pros and cons here—all of the resources we recommend are guaranteed to help you get a great SAT Math score!
Khan Academy is a nonprofit and partner of the College Board that offers a free online SAT prep program and practice questions.
While most of the questions come from official SAT practice materials (such as those linked above), others have been created or adapted with approval from or in tandem with the College Board itself.
Sign up for a free Khan Academy account to get access to SAT study questions and materials, complete with guides and explanation videos to aid your studying.
Here at PrepScholar, we offer tons of free resources, including detailed guides on every SAT math topic and a complete collection of our best SAT Math articles. All our guides include definitions and explanations, examples of how you'll see the topic on the test, and real SAT practice questions with detailed answer explanations.
Browse our SAT Math guides below to get started! All guides are arranged by topic.
Numbers
Algebra
Coordinate Geometry
Plane and Solid Geometry
Trigonometry
Formulas
In addition, we have strategy guides that will help you solve numerous SAT Math problems across the board:
If you find our guides and quizzes helpful, you can also sign up for a free five-day trial to our test prep program. Our program assesses your current strengths and weaknesses and adapts based on your progress. It gives you practice questions tailored to your areas of needed improvement and provides answer explanations for all questions.
All our questions are based off real SAT test questions and, though the full program is not free, we guarantee your money back if you do not improve by 160 points.
CrackSAT is a free, unofficial SAT website offering PDFs of official SAT practice tests and an array of both official and unofficial SAT Math questions.
Many of the questions on CrackSAT come from SAT prep books by well-known test-prep companies including The Princeton Review and Kaplan. Though generally solid, unofficial SAT questions can vary wildly in quality, so don't rely on only these to give you a sense of your math abilities. Rather, it's best to use this website after you've exhausted all the official SAT resources above.
What's especially nice about this website is its organization: math questions are available in both multiple-choice and grid-in categories to give you the full range of math practice. You can also browse problems by concept (e.g., linear functions, exponents and radicals, etc.).
#5: Ivy Global SAT Practice Tests
Finally, if you want to practice math in the context of more full-length SAT practice tests, use Ivy Global's two unofficial practice test PDFs (SAT Online Practice Test 1 and Practice Test 2). These resources closely follow the format of the SAT and are both highly realistic.
However, they're not perfect. Some of the questions on the Math sections are a little too easy and not as similar to those on the SAT as they could be. There are also no answer explanations, making it difficult to determine how to find the right answers for math questions you get wrong.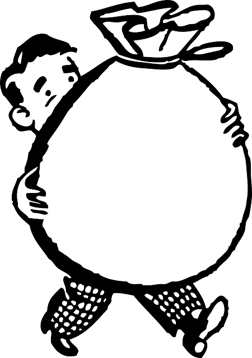 You've gathered all your study material ... so now what?
Ready to go beyond just reading about the SAT? Then you'll love the free five-day trial for our SAT Complete Prep program. Designed and written by PrepScholar SAT experts, our SAT program customizes to your skill level in over 40 subskills so that you can focus your studying on what will get you the biggest score gains.
Click on the button below to try it out!
How to Use SAT Math Study Materials Effectively: 6 Tips
It's just as important to know how to best utilize your SAT study materials as it is to know how to access them. These six tips will help you achieve your highest SAT Math score on test day.
#1: Take a Full Practice Test in One Sitting
You're probably most concerned about your SAT Math score, but it's still important to take a full SAT practice test so you can see how you'll fare on test day. Although answering one or two Math questions might not be too much of a challenge for you, in truth the SAT is a marathon—and if you aren't prepared, you'll likely be exhausted by the end of it. And exhaustion can lead anyone to make mistakes!
So before you dedicate your focus to the SAT Math section, take an official SAT practice test to see how your Math score fits into the larger test-taking picture. Make sure to take the whole test in one sitting; this will help you build endurance for test day.
#2: Use Proper Timing and Pace Yourself
As you take SAT practice tests and any Math-specific sections, be sure to use the same time limits you'll have on test day.
The chart below shows how much time you'll have on each SAT section as well as how much time you should (approximately) spend per question:
| | | | |
| --- | --- | --- | --- |
| SAT Section | Total Time | # of Questions | Time per Question |
| Reading | 65 minutes | 52 | 75 seconds |
| Writing and Language | 35 minutes | 44 | 48 seconds |
| Math No Calculator | 25 minutes | 20 | 75 seconds |
| Math Calculator | 55 minutes | 38 | 87 seconds |
You'll have about 75 seconds per question on No Calculator Math section, and 87 seconds per question on the Calculator Math section. Some questions might take you less or more time, but keep practicing so that you're not consistently spending too long on a single math question.
Remember that accuracy is only half the battle—you have to actually finish the questions within the time limits if you want to get a high Math score!
That said, don't worry if you run out of time while taking your first SAT practice test. This is completely normal and gives you a starting point from which you can later improve.
#3: Review Your Mistakes
It's one thing to take an SAT Math test, but you also need to look over your results and identify any patterns in your correct and incorrect answers. Do you tend to get the last few questions wrong on each Math section? Do function questions just seem to throw you for a loop?
First, figure out what went wrong. Then, see how you can pick up some easy points and diligently target those areas in your prep. (Remember that each Math question, no matter its difficulty, is worth the same number of points!)
#4: Target Your Biggest Weaknesses
Once you've pinpointed patterns in the errors you make, it's time to dig deeper and examine your biggest weaknesses. Your ultimate goal will be to tailor your studying so that you can focus on improving the areas you struggle with the most.
Since your overall objective is to answer as many questions as accurately as possible, you'll want to dedicate the majority of your study time to improving your weaknesses, rather than to reviewing material you already know well.
Refreshing your known material again and again might make you feel productive and confident, but it doesn't do a whole lot to improve your score. Your best bet is to focus on your problem areas by practicing and expanding your knowledge base.
#5: Set a Study Schedule
Don't be tempted to cram right before the test. You might have a busy schedule and feel as if your only option is to cram for the SAT, but improvement really happens over time. We generally advise giving yourself at least three to six months to study for the SAT.
If you don't have a lot of time left before test day, however, don't give up! No matter how much time you've got for studying, it is possible to come up with a balanced SAT study plan.
First, calculate the amount of time you have before your test date. (For example, say you've got a month before your test.)
Next, assign yourself at least three full practice tests (in addition to your normal study materials) and spread them out over the course of your study schedule. If you only have a week or so before test day, this probably won't be possible. In this case, try to fit in at least one or two practice tests wherever you can.
Nothing else replicates the SAT experience like a full practice test does, so don't underestimate its importance in your prep!
#6: Not Seeing Any Improvement? Get Additional Prep Help
Some students prefer to do all of their SAT studying by themselves, but others work better with a little guidance.
If the SAT subject matter just isn't making sense to you or you need help prioritizing your time, an SAT tutor or prep program (or both!) are excellent options to try. Both can give you that final push you need to stay focused and maximize your SAT Math score.
At PrepScholar, we offer expert SAT tutoring services in addition to a fully customizable SAT prep program. For more info, read our guides on how to find the best SAT tutor for you and how much you should spend on tutoring.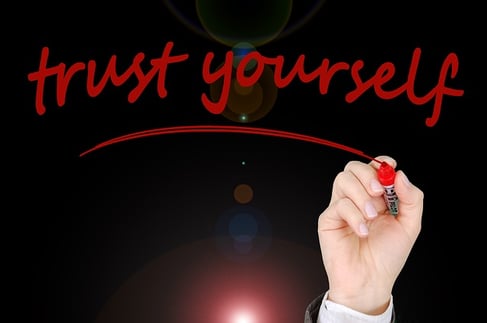 Targeted and careful practice, rest, and confidence: the perfect recipe for SAT success.
What's Next?
Don't know where to start? Take a look at our list of all math topics on the SAT Math section, and target your weaknesses with our individual SAT Math guides.
Want to know what the hardest SAT Math questions are? We've compiled a list of the 13 most challenging SAT Math questions, along with answer explanations for each.
Bitten by the procrastination bug? Time running out until test day? Check out how to beat the urge to procrastinate, and learn how to balance time for your studies.
Looking to get a perfect SAT Math score? Dig into our guide to getting a perfect 800 on SAT Math, written by a perfect scorer!
Want to improve your SAT score by 160 points?
Check out our best-in-class online SAT prep program. We guarantee your money back if you don't improve your SAT score by 160 points or more.
Our program is entirely online, and it customizes what you study to your strengths and weaknesses. If you liked this Math strategy guide, you'll love our program. Along with more detailed lessons, you'll get thousands of practice problems organized by individual skills so you learn most effectively. We'll also give you a step-by-step program to follow so you'll never be confused about what to study next.
Check out our 5-day free trial:
Have friends who also need help with test prep?
Share this article!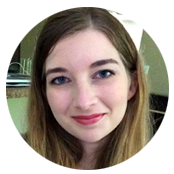 About the Author
Courtney scored in the 99th percentile on the SAT in high school and went on to graduate from Stanford University with a degree in Cultural and Social Anthropology. She is passionate about bringing education and the tools to succeed to students from all backgrounds and walks of life, as she believes open education is one of the great societal equalizers. She has years of tutoring experience and writes creative works in her free time.
Get Free Guides
to Boost Your SAT/ACT