The IBO splits its History class into 2 possible routes (History of Europe and the Islamic Word or 20th Century World History). No matter which route your history teacher took, your history exam format will be the same as every other IB History student. Taking a practice IB History exam before the actual exam will help you familiarize yourself with the length, style and format of the exam.
In this guide, I'll explain the difference in the IB History routes. I'll also explain the test formats and where to find past papers specific to your route, both free and paid. At the end, I'll explain how best to use these IB History past papers for your preparation.
Types of IB History Routes
You may not know this, but your teacher (or possibly your school) picked between 2 possible routes for your IB History coursework. You've either studied History of Europe and the Islamic World OR 20th Century World History.
Within these two routes, your teacher (or possibly your school) got to choose between exactly which topics they would like to teach. For example, for History of Europe and the Islamic world, you studied either the origins and rise of Islam or the kingdom of Sicily. For 20th Century World History, you studied international relations from 1918-1936, the Arab-Israeli conflict, or communism in crisis. There are two separate exams for the two routes, and I'll let you know where to find past papers for both.
Where to Find Free Past Papers
Disclaimer: these free exams should be used at your own risk. The exams are not authorized by the IBO and were most likely put up online without the IBO's consent.
Route 1 - History of Europe and the Islamic World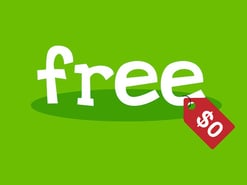 Alan O'Rourke / Flickr
Route 2 - 20th Century World History Links
I haven't found any unofficial IB History past papers (ones created by someone other than the IBO). If you find some, don't use them! They won't be helpful for your preparation as they will be too different from the actual test.
Where to Find Paid IB History Tests
The IBO sells the IB History SL/HL Route 1 Paper 1, Paper 2, and Paper 3 and IB History SL/HL Route 2 Paper 1, Paper 2, and Paper 3 (history of Africa, Asia and Oceania, Americas, Europe and the Middle East) from 2011 to 2015 on their website. The IBO store is the only safe place to get past papers.
The IBO sells each paper and mark scheme separately (frustrating, I know); each costs 1.99 Pounds or a little over $3. One full IB exam (including paper 1, paper 2, paper 3 - for HL only, and the mark schemes) will cost you around $12. Buying everything from 2011 to 2015 will be expensive. I recommend you only buy the most recent (November 2014 and May 2015) exams as they will be the most like your exam.
How to Use IB History Past Papers
Each full IB History practice exam will take you 2.5 hours for SL or 5 hours for HL, so you need to get the most out of each test. Some pointers for your practice:
Pointer #1: Take Paper 1 and Paper 2 on different days. HL Students, take Paper 3 on a third day.
The test is broken up among 2 days for SL and 3 days for HL by the IBO. Don't take all the whole exam in one sitting. You should try to mimic the real testing schedule as best you can so that you feel comfortable with the schedule for the real papers.
Pointer #2: Time yourself on each paper
You must get used to the timing pressures of this exam. The time allowed per paper (for both routes) is:
IB History SL
Paper 1 - 1 hour
Paper 2 - 1 hour 30 minutes
IB History HL
Paper 1 - 1 hour
Paper 2 - 1 hour 30 minutes
Paper 3 - 2 hour 30 minutes
Don't give yourself extra time. If you do, you will not figure out your pacing for the real exam and will likely score higher than you actually will the day of the test. I want these practice exams to give you an accurate picture of your actual test score.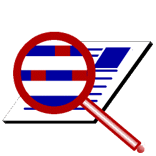 Stephan Baum/Wikimedia
Pointer #3: Review your mistakes!
When you complete your exam (end of Paper 2 for SL or end of Paper 3 for HL), check every mistake. If you skip this step, you will not learn from your errors, and you'll keep making them.
You need to take at least an hour reviewing your exam. I know this may seem like a lot of time, but you want quality practice. If you only end up taking 2 practice test with detailed review, you will be better prepared than if you took 6 tests with no review.
What's Next?
Learn more about IB History:
IB History Study Guide (Coming Soon!)
Learn more about the IB course offerings:
Want to improve your SAT score by 240 points or your ACT score by 4 points? We've written a guide for each test about the top 5 strategies you must be using to have a shot at improving your score. Download it for free now:
Have friends who also need help with test prep?
Share this article!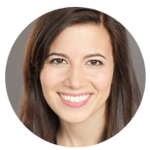 About the Author
As an SAT/ACT tutor, Dora has guided many students to test prep success. She loves watching students succeed and is committed to helping you get there. Dora received a full-tuition merit based scholarship to University of Southern California. She graduated magna cum laude and scored in the 99th percentile on the ACT. She is also passionate about acting, writing, and photography.
Get Free Guides
to Boost Your SAT/ACT